We all know that adopting (never buying from pet stores, breeders, or sham "rescues") is the only humane way to add an animal companion to your family. Sponsoring an animal at an accredited sanctuary is also a fun and easy way to help provide care and vital resources without the lifelong commitment and responsibility—not to mention an excellent replacement for the problematic practice of keeping classroom "pets." So naturally, "adopt a cow" programs, in which classrooms are paired with a cow or calf on a dairy farm and a representative of the dairy industry shares certain information with students, may seem like a good idea. But when such programs are used, students learn the harmful lesson that exploiting those who are vulnerable is acceptable.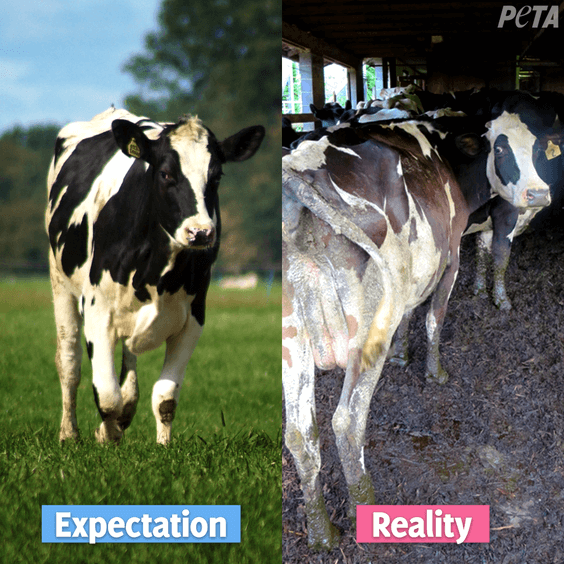 Compassionate educators like you strive to provide students with interesting and engaging learning experiences, so it's important to avoid "adopt a cow" programs. Here are five ways they take advantage of impressionable children and scam schools:
1. "Adopt a cow" programs normalize animal abuse.
This farm presents information to students as part of its "adopt a cow" program, stating that it raises calves in hutches and feeds them pasteurized milk, which means that they're taken away from their mothers. Portraying this practice as routine and presenting it in a neutral manner suggests to children that keeping calves away from their mothers is natural and acceptable. In reality, the bond between a cow and her calf is particularly strong, and there are countless reports that mother cows have frantically called and searched for their babies after the calves were taken away and sold to veal or beef farms.
2. "Adopt a cow" programs intentionally mislead students about the production of cow's milk.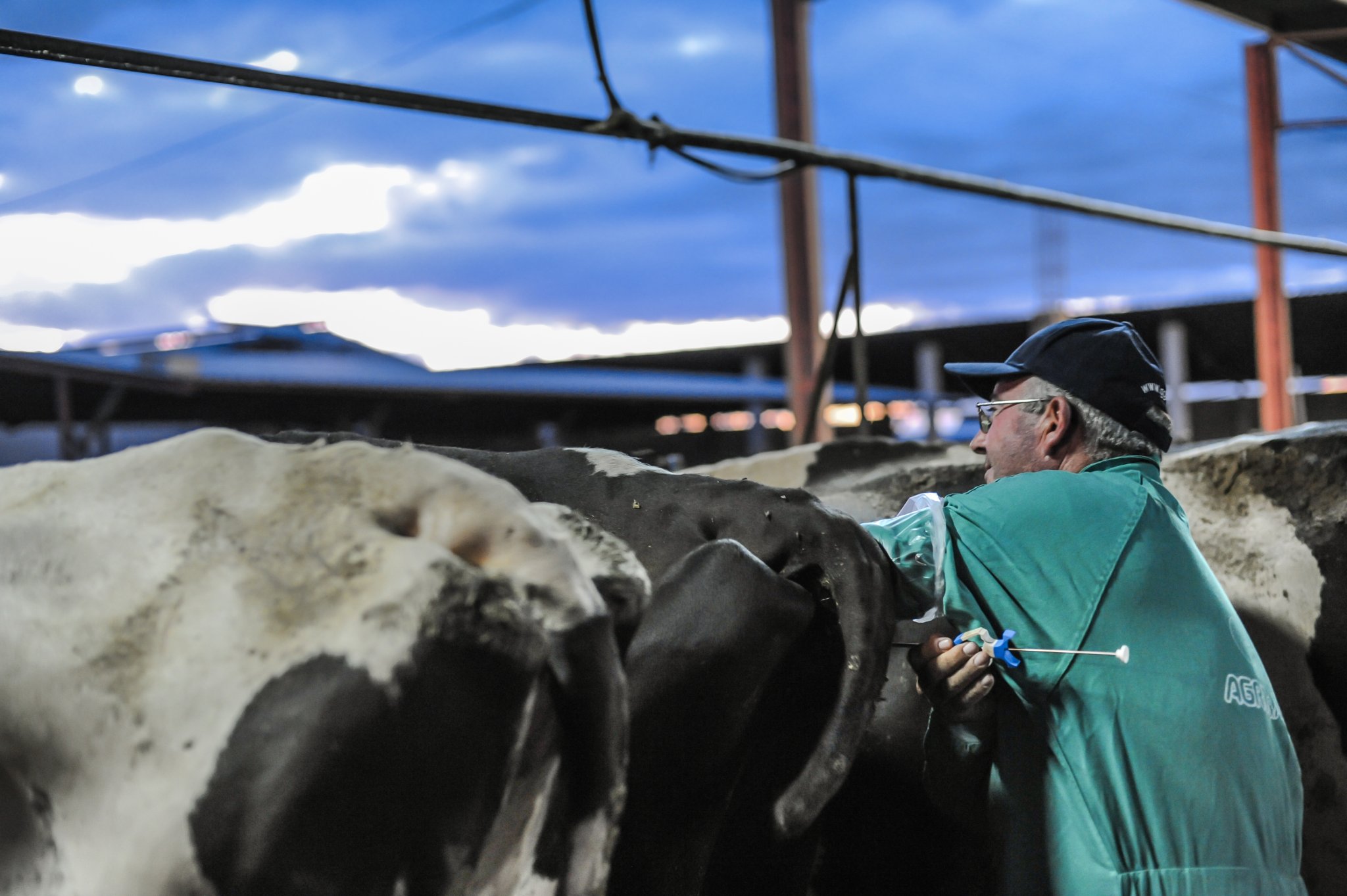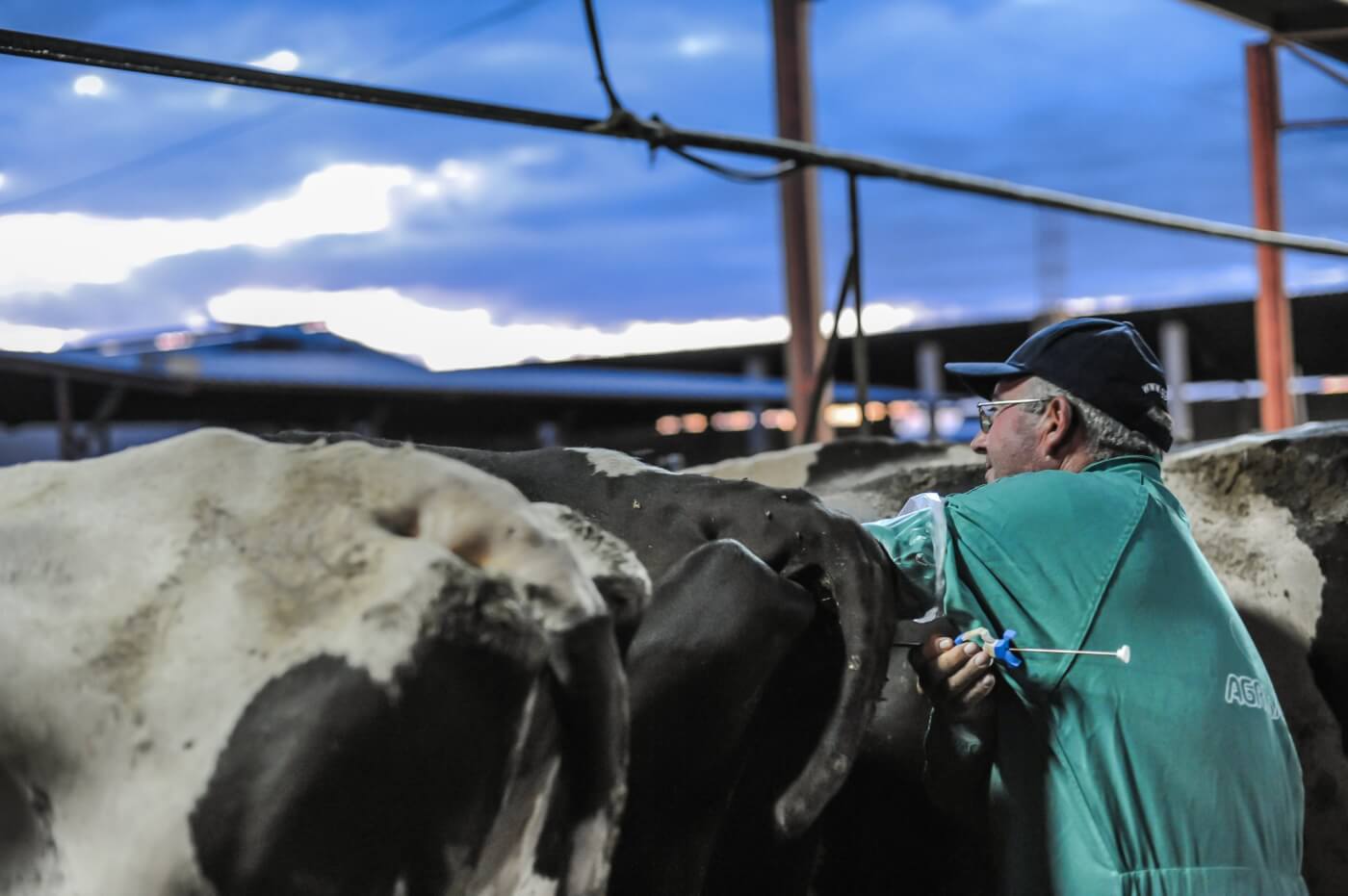 Jo-Anne McArthur / Animal Equality
Some people don't realize that cows produce milk for the same reason humans do—to nourish their young. In order to make milk at a profitable rate, female cows are impregnated every year via artificial insemination. Their calves are taken away from them shortly after birth so that the milk can be sold to humans. "Adopt a cow" programs conveniently omit this glaringly cruel detail from their presentations to students.
3. "Adopt a cow" programs overlook how interesting and sensitive cows are, reducing them to mere milk-making machines.
Given the chance, cows nurture their babies and form lifelong friendships with each other. Some are very quick learners, while others are a little slower. Some are bold and adventurous, while others are shy and timid. Some are friendly and considerate, while others are bossy and mischievous. According to research, cows are generally quite intelligent animals who can remember things for a long time. Animal behaviorists have found that they interact in socially complex ways, developing friendships over time and sometimes holding grudges against others who treat them badly. These gentle giants mourn the deaths of and even separation from those they love, sometimes shedding tears over their loss.
4. "Adopt a cow" programs don't care about your students' health.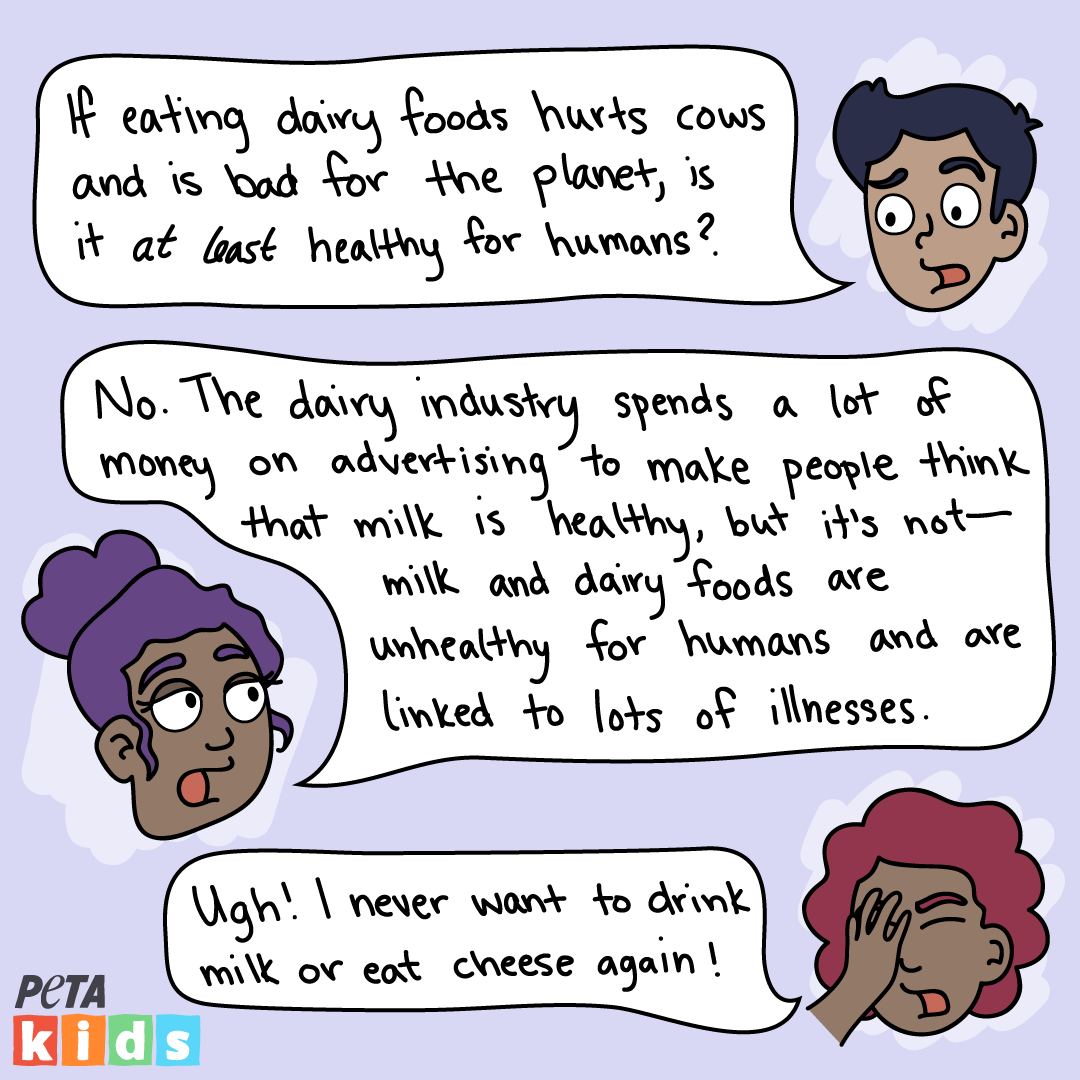 More consumers are becoming aware of the link between the consumption of dairy and an increased risk of developing heart disease, diabetes, and some types of cancer. Plus, dairy is one of the main allergens among infants and children.
5. "Adopt a cow" programs refuse to acknowledge that the future is vegan.
Vegan milk makes some of the tastiest things in the world possible—cereal, lattes, and vegan ice cream, to name just a few—so it's no wonder that the plant-based milk industry is booming. Not only are consumers becoming aware that cow's milk is unhealthy for humans, they're also learning that the myth of happy cows grazing on a grassy knoll is a far cry from the real suffering that cows endure on dairy farms. Luckily, there are many types of vegan milks on supermarket shelves!
Educators in areas with traditional farming values may want to incentivize students to keep these values, and this can be accomplished by teaching them about the dramatic global increase in the demand for vegan foods over the past few years—the number of people identifying as vegan in the U.S. has increased 600% over a three-year period. Children can learn how to farm the crops that grow well in their region, which will capitalize on this trend toward plant-based eating.
*****
The great news is that many accredited sanctuaries—including Catskill Animal Sanctuary and VINE Sanctuary—offer virtual learning programs in which students can "meet" and learn about animals who have been rescued from abusive situations and tour the sanctuary facilities. Virtual field trips are a great option for observing animals in their natural habitats, too.
Stay informed about other "humane education" frauds and ways you can ensure that your classroom activities are kind to all kinds by signing up for TeachKind News:
By submitting this form, you're acknowledging that you have read and agree to our privacy policy and agree to receive e-mails from us.