We don't need to tell you that the 2019–2020 school year was one for the history books. From the devastating wildfires that ravaged parts of California as well as much of the Amazon rainforest and Australia to a global pandemic that brought life as we know it to a screeching halt, these seemingly apocalyptic challenges have been weighing heavily on many of us. All the while, the ongoing threat of systemic racism and white supremacy continues to put Black lives in peril every day in the U.S.
Many of your students may find images of themselves in future history books holding protest signs and taking a stand against social injustice. Young people are coming together like never before to stand in solidarity against oppression—and as if that weren't exciting enough, harnessing your students' disdain for inequity and their willingness to speak out against it may be the key to unlocking their academic potential as well. Let the following examples of young activists and their work inspire you to educate and empower a generation of young citizens to be empathetic, globally conscious, and responsible:
Genesis Butler
As one of the stars of Marvel's Hero Project, a documentary series highlighting young people who are tackling big issues, Genesis will be getting an even bigger platform to share her pro-vegan message with the world—although she's already made headway on her own. At just 10 years old, she gave a widely viewed TEDx Talk slamming the meat and dairy industries for contributing to the global climate crisis, and she's even urged Pope Francis to go vegan for Lent.
Greta Thunberg
In September 2019, a record 7.6 million people—many of them young folks—from all over the world participated in the Global Climate Strike, the "biggest climate mobilisation in history." Sixteen-year-old vegan environmental activist and both PETA's 2019 Youth Role Model of the Year and TIME magazine's 2019 Person of the Year Greta Thunberg quickly became the face of the movement in which a growing number of young people are raising their voices about the climate crisis that's threatening their very future. She knows that you can't be an environmentalist without going vegan.
Erin Ersoy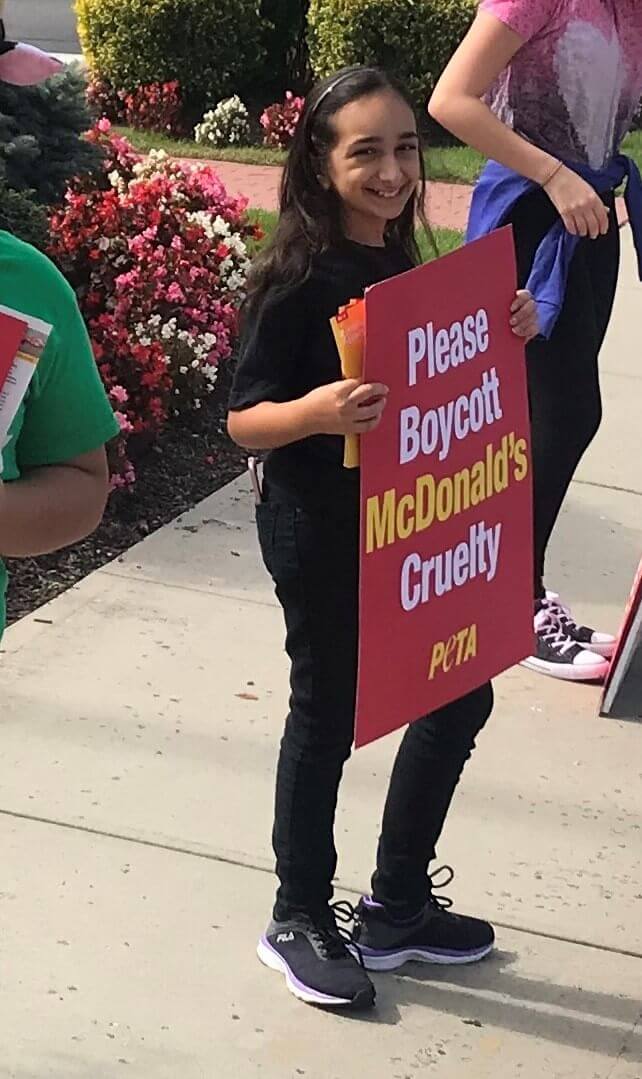 Erin organized her first protest outside a McDonald's restaurant at just 11 years old. Three years later, she has organized and attended numerous other protests, scored a veggie burger addition to her school cafeteria's menu, and even spoken about animal rights at both the Coalition for Healthy School Food Fall Gala and the vegan festival in her town. She isn't afraid to inform her peers about speciesism, passing out literature at school and in her community to help end it. She has also organized protests against Starbucks, urging the company to stop charging customers extra for choosing dairy-free milks, and Forever 21, demanding that it stop supporting the bloody, violent wool industry by selling wool items.
Lotus Kay
Lotus and her older sister cofounded Bears for Cares, an educational campaign that sells children's books written by Lotus along with environmentally friendly stuffed toys that teach young people the importance of protecting animals and the natural world. Her work earned her a grant from Jane Goodall's youth education program Roots & Shoots, to which a portion of Bears for Cares' proceeds is donated. Her writing has also been published in a number of media outlets, including Thrive Global, Kindness Magazine, Light of Consciousness, American Vegan, and VOYA.
Haile Thomas
After her family successfully reversed her father's type 2 diabetes with healthy eating and lifestyle choices, Haile founded HAPPY, a youth-led nonprofit organization that educates young people about vegan health and nutrition and empowers them to "blossom into happy, healthy, informed, and activated individuals in their homes, schools, communities, and the world." As the youngest certified integrative health coach in the U.S., the 19-year-old advocates for affordable wellness education in underserved and at-risk communities and emphasizes the importance of self-care as well as mental and spiritual well-being.
ACTIVISTS AGES 12 AND UNDER
Lola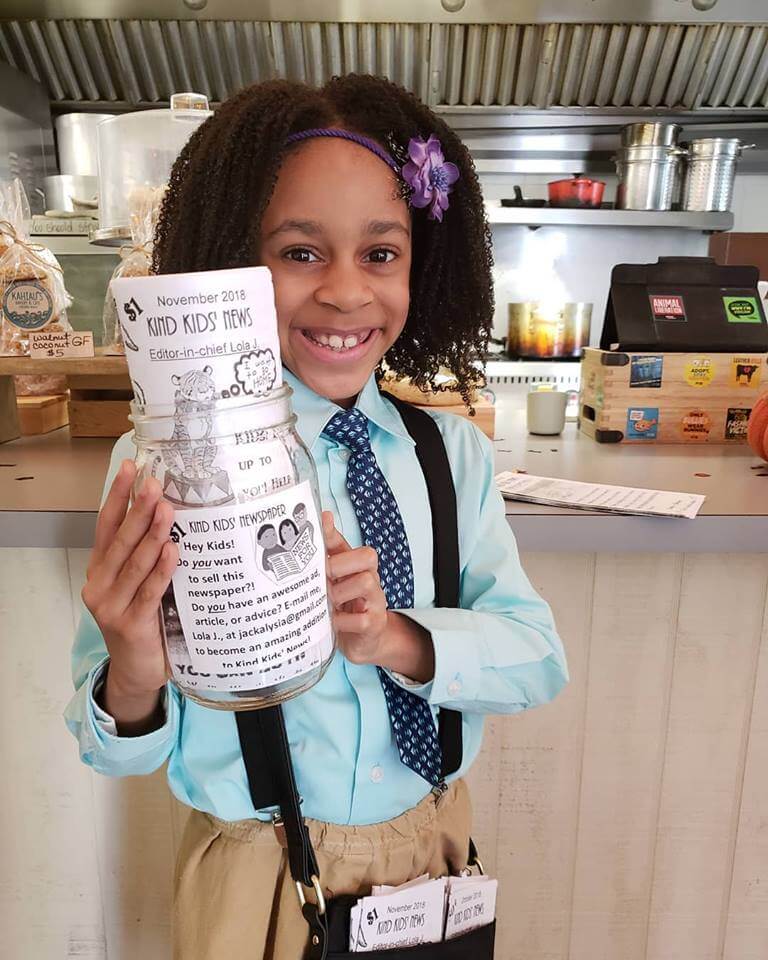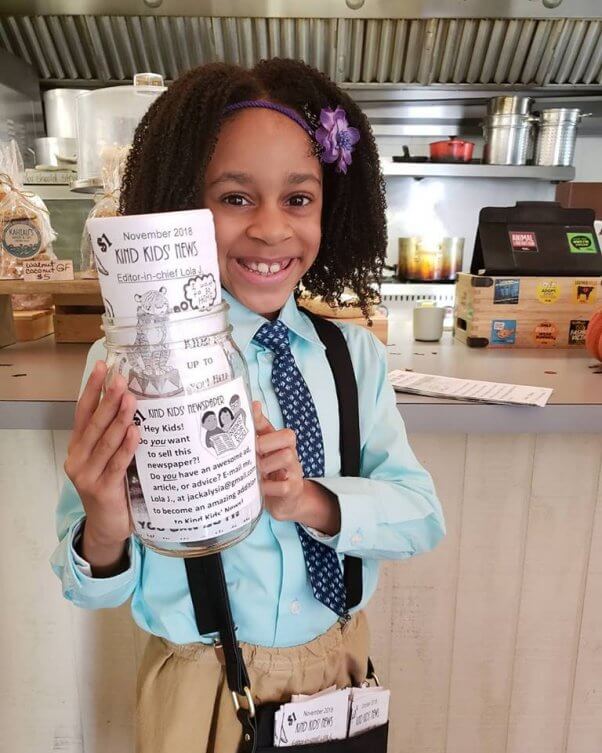 Lola has always loved animals, and by the time she was 3 years old, she knew it was wrong to eat them. While in history class learning about one of the first newspapers, she felt inspired and wanted to create her own newspaper—which is how Kind Kids' News started. It encourages kids to be brave for animals and choose a compassionate lifestyle. Not only does a portion of the newspaper's profits go to help animals in need, kids are also able to resell it and help animals themselves. When she's not working on her newspaper, Lola likes to speak up for animals by going to protests and talking to her friends about going vegan.
Leo
When he was 8 years old, Leo learned how the meat, egg, and dairy industries hurt animals—and he pledged to go vegan on the spot. Now a 12-year-old football player, he credits his vegan meals with keeping him light on his feet and eagerly encourages friends, teammates, and classmates to try eating vegan. He's also staunchly opposed to keeping wild animals in captivity. In recognition of his compassion, he was chosen as the runner-up in PETA Kids' 2019 Cutest Vegan Kid Contest.
*****
These young activists are not alone. Members of Generation Z (those born between the mid-1990s and the early 2000s) are a force to be reckoned with. They aren't afraid to speak up when they see that something's wrong, and in a time when it feels as though something terrible is occurring in the world on a daily basis, they're the heroes we need. Teachers often struggle to engage their students—and harnessing their motivation to change the world is how you can change that! Show them how they can advance their causes by honing their reading, writing, and problem-solving skills.
All teachers strive for one thing: to equip their students with the tools necessary to work together to develop fair solutions to problems in their communities. And coincidentally, that's what it means to be an activist! Being an effective one requires keen 21st century skills, including critical thinking, collaboration, communication, and information literacy. It's no wonder that many of these skills and others that are crucial to successful advocacy are outlined in the Common Core State Standards and other education standards. Writing persuasively, determining an author's purpose for writing, and evaluating multiple sources of information (just to name a few) are essential to being a civically engaged, problem-solving, empathetic member of a highly globalized society.
Incorporating a unit on activism into your curriculum can not only provide students with opportunities to practice a wide range of skills but also engage and inspire even the most reluctant learners and motivate them to take their academic success into their own hands. Encourage them to channel their enthusiasm into effecting meaningful change in the world, thus applying what they learn in authentic ways, as these students did:
Long before starring in Marvel's Hero Project, Genesis was saving the day for animals by standing up and speaking out. Check out this video of her in the second grade reciting her original work "My Vegan Dream," inspired by a speech by Dr. Martin Luther King Jr.
When Sophia Scarnecchia was a freshman in high school, her writing teacher gave her and her classmates an assignment to write about a passion of theirs and inform others about it. Sophia, who loved playing with makeup and creating fun looks, noticed that some of her cosmetics didn't have "that little bunny symbol" indicating that they were tested on animals, so she decided to write her paper on the cruelty of animal tests. "Letting others know the importance of checking what you use and standing for animal rights was a message I tried to deliver," Sophia says. "I remember I got an A on the essay."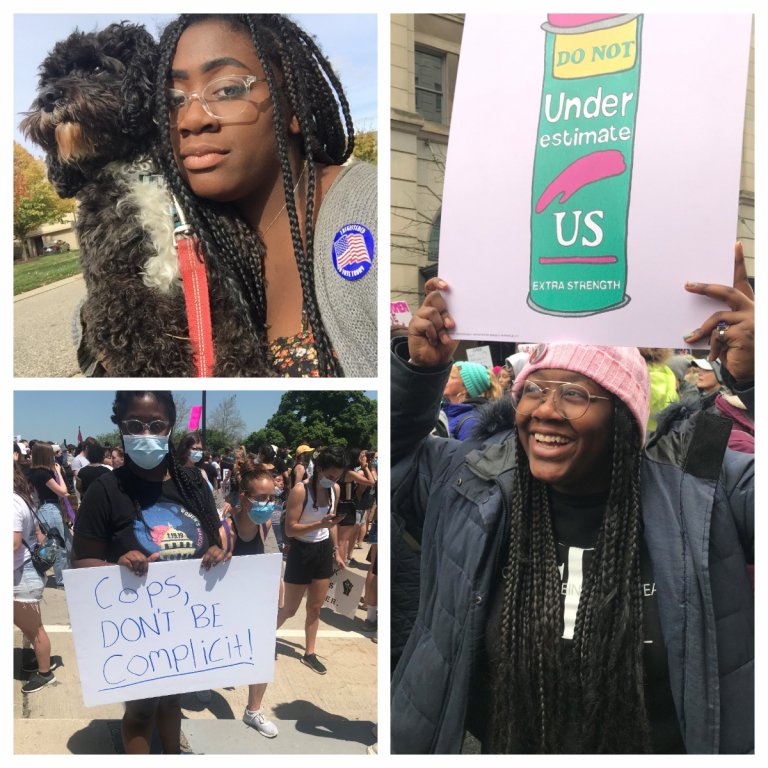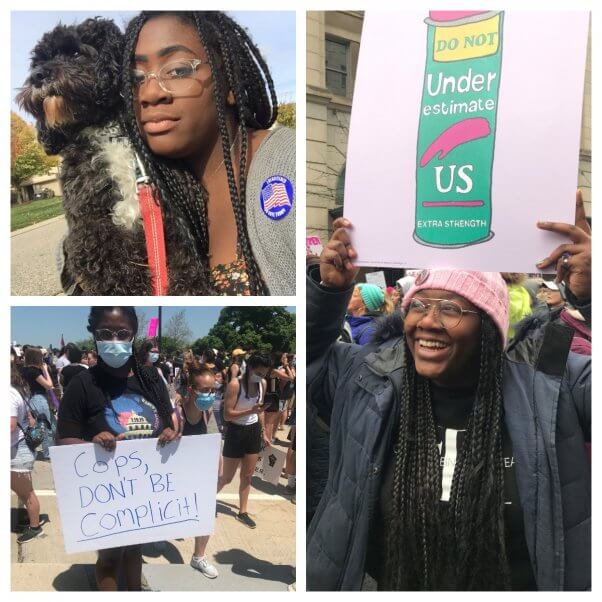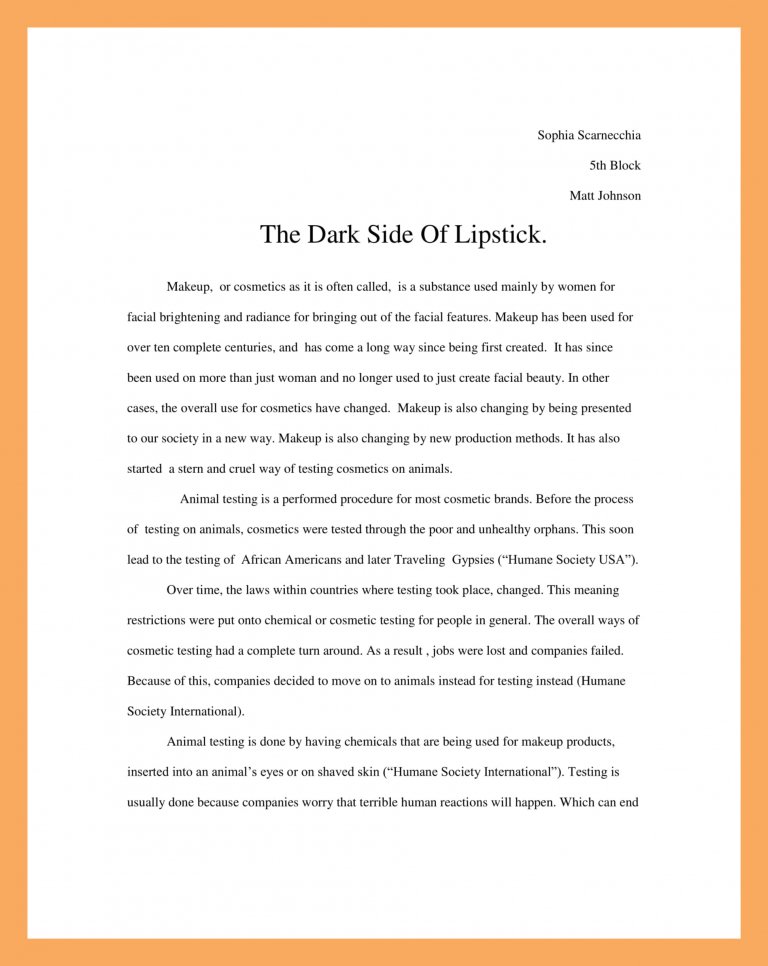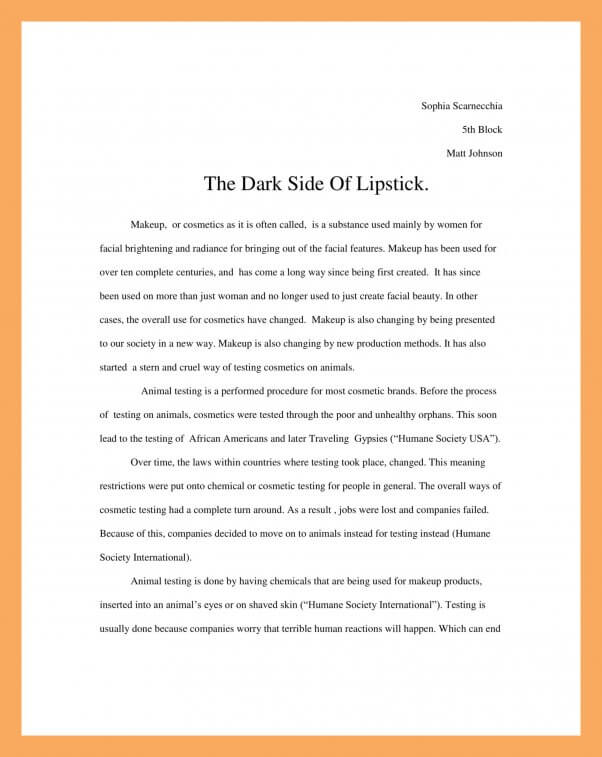 *****
If you have students between the ages of 13 and 24, invite them to join a Students Opposing Speciesism hub near them to help lead the revolt against human supremacy and create positive change for all animals.