Baby wild animals are irresistibly adorable. But profit-hungry animal exhibitors exploit these animals' appeal by caging the frightened, helpless infants and trucking them around the country to be used as profitable photo props on the fair circuit and in shopping malls and parking lots. Many roadside zoos and disreputable petting zoos also offer public "encounters" for an extra cost.
In December 2022, the Big Cat Public Safety Act was signed into law, making all public contact with big cats a violation of federal law. While infant big-cat cubs can no longer be handled by streams of people for photo ops and the cruel cycle of churning out babies for this purpose is over, other vulnerable animals are still exploited for public encounters, including bear cubs, sloths, primates, and otters. They're typically torn away from their protective and nurturing mothers when they're just weeks old in order to "acclimate" them to handling.
A baby's immune system doesn't fully develop until after their natural weaning period ends. Bringing infants who have been prematurely removed from their mothers into a public setting is frightening and stressful and leaves the babies vulnerable to illnesses and disease.
Of course, babies grow up—fast. Adult animals will spend the rest of their lives in cramped cages when their photo op days are over.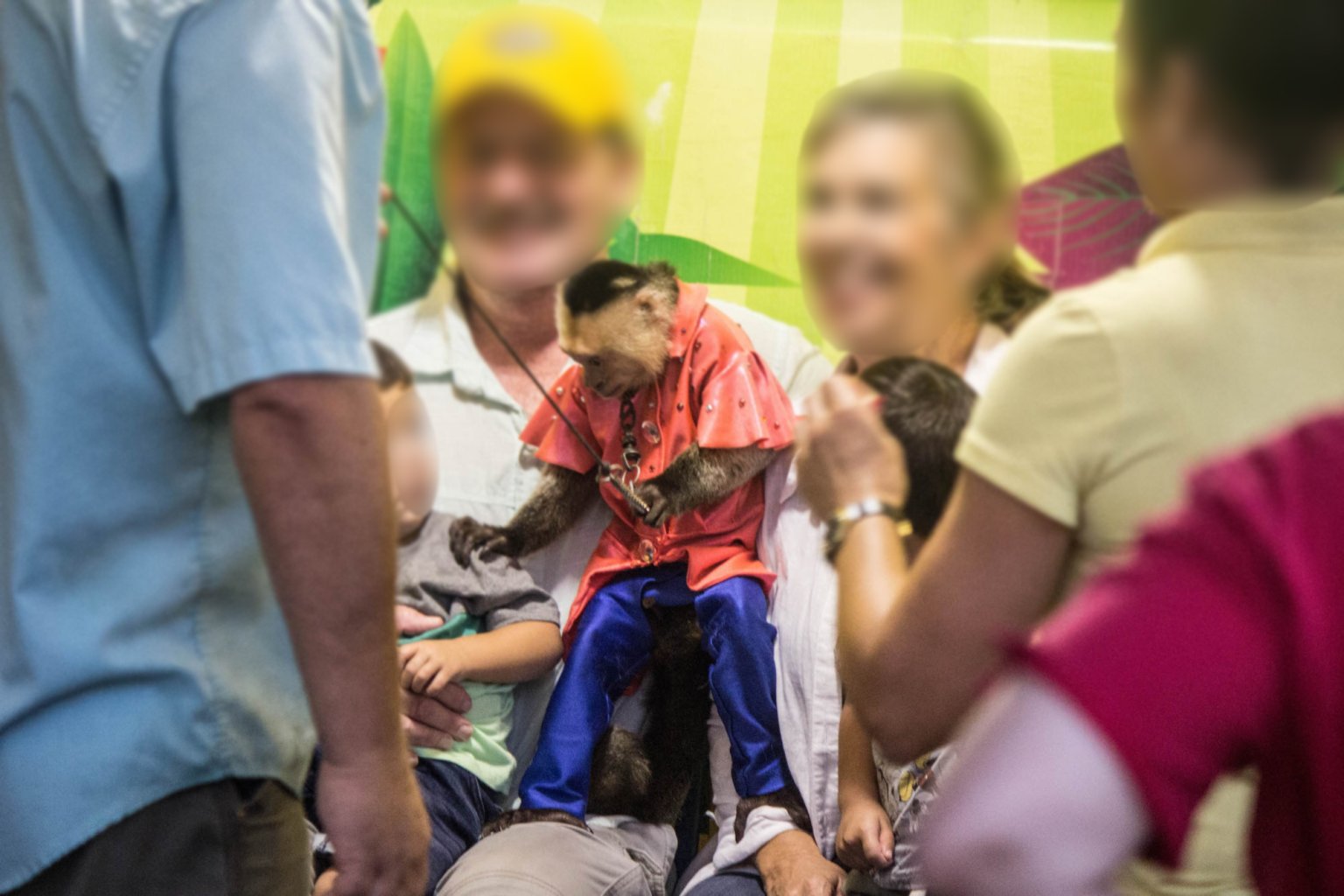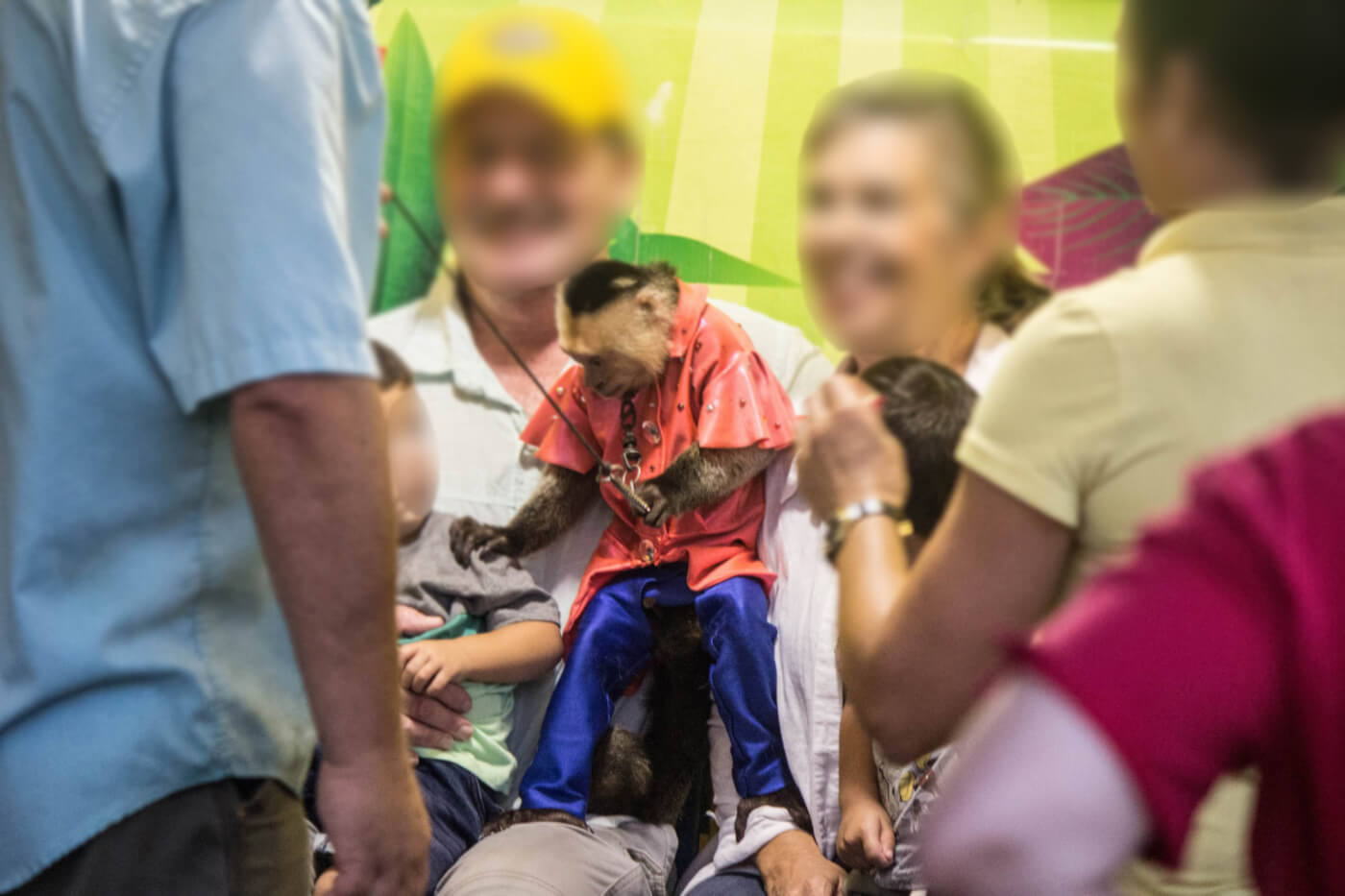 What You Can Do
Never patronize one of these attractions, and tell others about the grim lives of animals used as props. No selfie is worth their suffering.
Take action to help animals suffering at SeaQuest—a chain of "interactive" shopping mall aquariums whose business model rests solely on the exploitation of sensitive wild animals for harmful and dangerous public encounters.