If you work at a racetrack, a horse training or breeding facility, a veterinary office, or any other business affiliated with or adjacent to the horse racing industry—whether you're a vet tech, groom, exercise rider, hot walker, or a timer in morning training—you may have seen something that needs to be reported.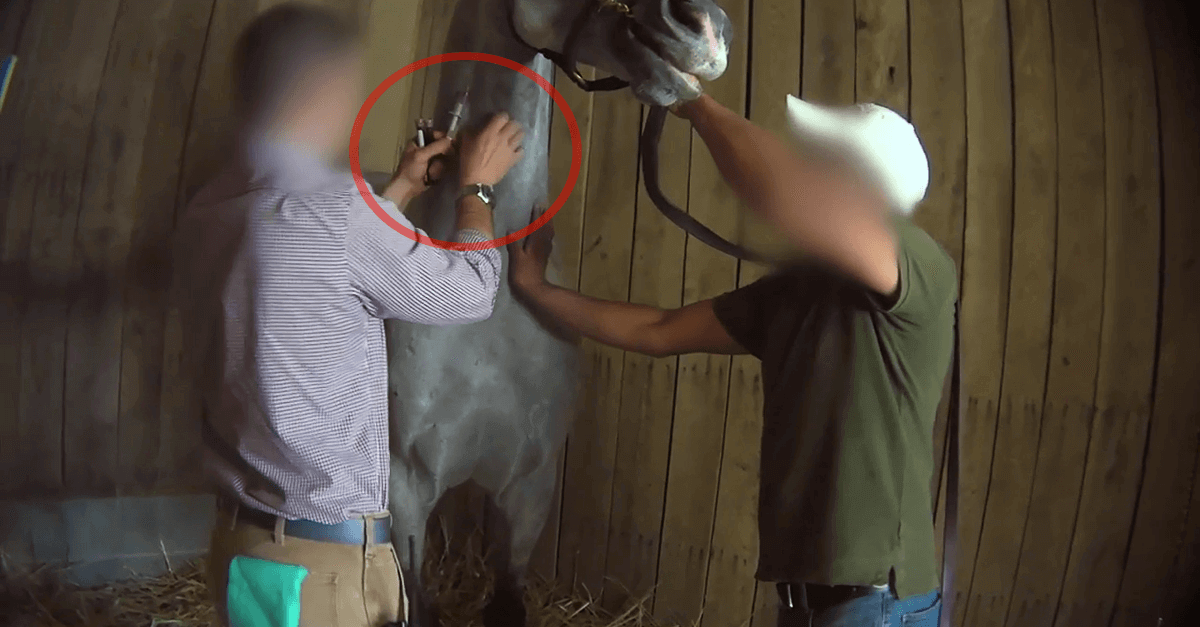 PETA has been inundated with tips over the past two years alerting us to unethical and illegal activities in horse racing. This is why we now offer a whistleblower hotline for workers who have witnessed or know about cruelty to animals or other illegal activities involving horses used for racing or other equestrian competitions.
Para leer este artículo en español,
haz clic aquí
The number to call is 706-Whistle (706-944-7853).
Your confidentiality is important to us. Although you may choose to remain anonymous, we encourage you to let us know how we can follow up with you in case we need to clarify any details.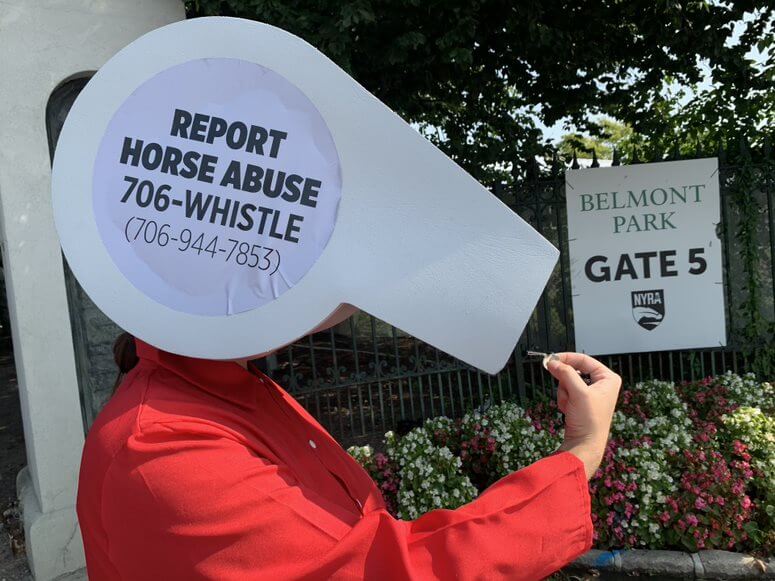 Whistleblowers Are Champions for Animals
Every week, an average of 24 horses experience fatal breakdowns at racetracks across the country, and this number continues to rise.
By reporting your concerns to PETA, you'll allow us to expose cruelty and file the appropriate complaints so that racing-industry oversight bodies—and possibly law-enforcement agencies—can investigate and take action against those responsible.
WATCH: A whistleblower tip allowed PETA to secure the heartbreaking footage below, which lead authorities in two different states to ban trainer Amber Cobb.
Please contact PETA if you see or learn about anything that causes you concern, including the following:
Horses who have been administered prohibited substances in an attempt to mask injuries, including the misuse of anti-inflammatories, painkillers, or muscle relaxants
Harsh whipping of horses or the use of electric shocking devices
Any use of whipping, toe grabs, or other techniques that force horses younger than 2 years old to run at excessive speeds for "under tack shows"
Other inhumane training methods
Please err on the side of caution by reporting anything that troubles you, and PETA will look into it. All calls and e-mails will be treated confidentially. If you have documented potential violations with photographs or video footage, please let us know. You can submit your concerns anonymously to PETA by e-mailing [email protected] or calling 706-Whistle (706-944-7853).
Please read the following information carefully:
If your e-mail account includes a junk-mail ("spam") filter and you want to receive a response, please make sure that the filter doesn't block messages from PETA (PETA.org).
Are you reporting that an animal is in imminent danger? Do you know specifically where to find this animal, and is the abuse or danger taking place right now? If so, please call your local police department. If the police are unresponsive, please call PETA immediately at 757-622-7382.