It's hard not to love Winnie the Pooh. As the "willy nilly silly old bear" with the big heart and the infectious chuckle mumbles and bumbles his way through the Hundred Acre Wood, he doesn't let anything—not even a snack—stand in the way of helping the people he cares about. Author A.A. Milne's "tubby little cubby all stuffed with fluff" was actually inspired by the admiration that his son, Christopher Robin Milne, had for a real bear. In honor of Winnie the Pooh Day (celebrated on the author's birthday, January 18), PETA is asking fans to remember the real Winnie and to help bears just like her.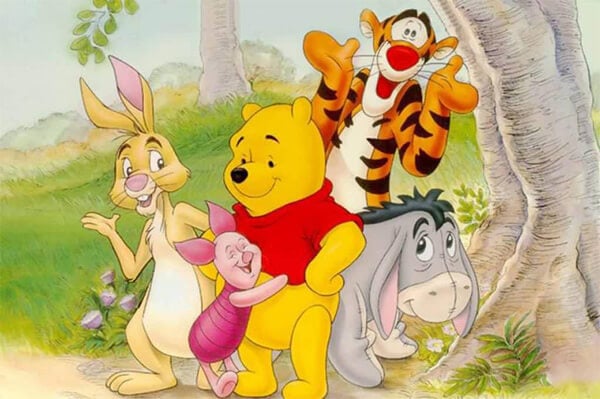 In Milne's beloved books, Winnie the Pooh and his friends live in the Hundred Acre Wood, free to come and go as they please and do as they wish—which is exactly how animals should live. The real Winnie was a black bear who lived at ZSL London Zoo from 1915 until she died in 1934.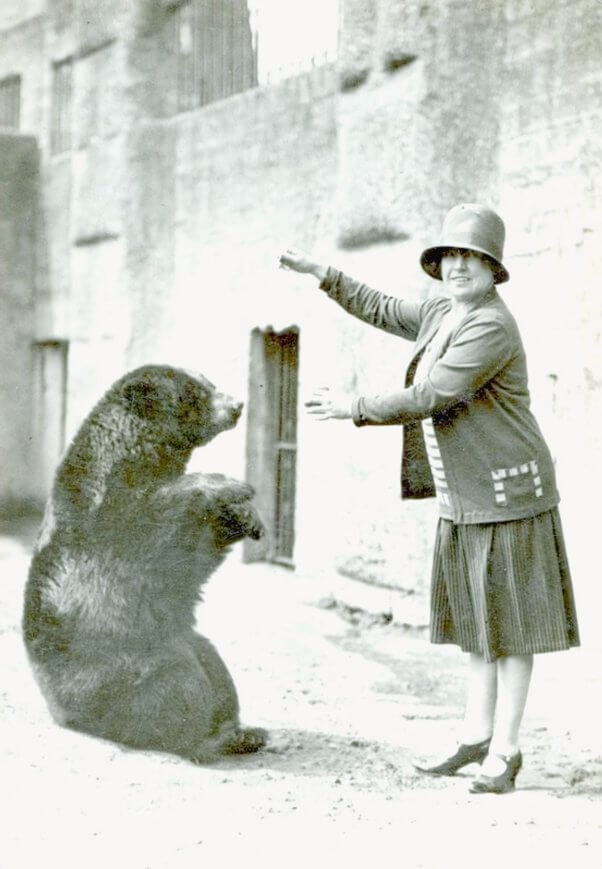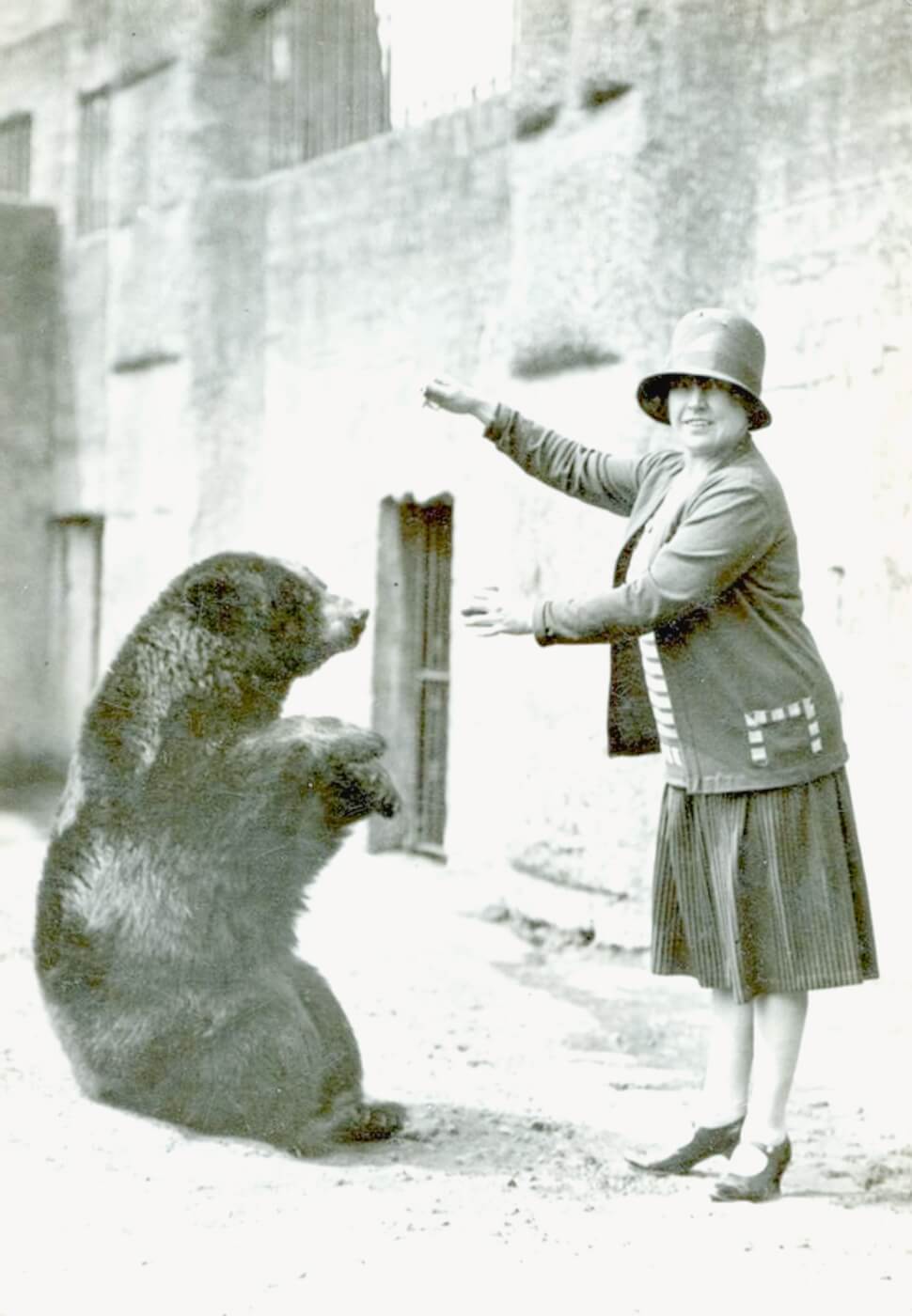 As a young cub, Winnie was sold for $20 at a train stop in Ontario, British Columbia, reportedly by a hunter who likely killed her mother. Fortunately, Winnie was not purchased by an abusive exhibitor but by a Canadian soldier named Harry Colebourn who was headed to England after volunteering for World War I. He named the cub "Winnie" after his hometown of Winnipeg, Manitoba, and took her along, and she lived with him and his fellow soldiers for the next year until he was stationed in France. Colebourn left her in the care of ZSL London Zoo and ultimately decided to let her stay there.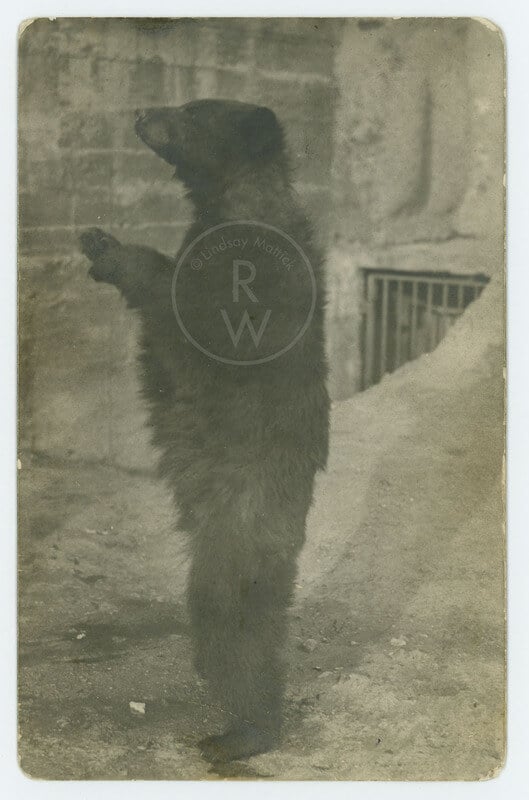 It was there that Christopher Robin Milne saw her and became fascinated with her—he named his own teddy bear "Winnie the Pooh" (a combination of the bear's name and "Pooh," after a swan). And his admiration inspired his father to pen fun tales about their imagined adventures together with all sorts of other woodland animals.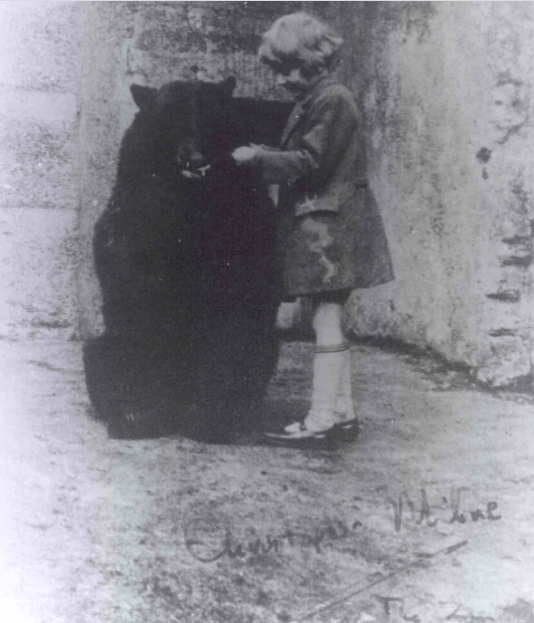 A hundred years later, we now understand much more about bears' physical and psychological needs. We know that bears, like all wildlife, need to be in their natural environments. For those who have already been held in captivity, a legitimate sanctuary that offers ample space to roam, hibernate, scratch on trees, and engage in normal bear behavior is the next best option. But while the beloved tales of Winnie the Pooh have elicited global adoration, things haven't changed much for real bears.
"Some people talk to animals. Not many listen, though. That's the problem."

—A.A. Milne
PETA has rescued more than 70 bears from abusive conditions in shoddy roadside attractions and bear pits—bears like Ben, who was stressed and suffering in a barren concrete enclosure not unlike Winnie's until PETA, the Animal Legal Defense Fund, and advocates all over the world won a long battle for his freedom. In a mission dubbed "Bear Force One," FedEx flew Ben free of charge to his sprawling new home in the lush green Performing Animal Welfare Society sanctuary, where he now swims, forages, naps, and plays.
Stunning Syrian brown bear Fifi spent the first 10 years of her life being forced to perform confusing and uncomfortable tricks for human amusement and the next 20 locked away and forgotten in a closed-down roadside zoo. Again, PETA and compassionate supporters launched a vigorous campaign and got her and the three other bears held there released to the spacious Wild Animal Sanctuary in Colorado. Fifi's transformation was remarkable.
We've freed many, many other suffering bears, and we're not finished yet.
PETA is now working to help rescue Bosco, an arthritic bear being kept in a concrete pit at a decrepit Pennsylvania roadside zoo …
… the bears held at the dilapidated Cherokee Bear Zoo in North Carolina, where they have nothing to do but walk in endless circles and beg tourists to throw them a morsel of food …
… and the cubs at Oswald's Bear Ranch in Michigan, who cry after being taken from their mothers so that tourists can buy photos with them.
All bears deserve to live in a Hundred Acre Wood. Let's help get them there. In honor of Winnie the Pooh Day and the real Winnie, PETA has made it easy to take action for bears who need it most—with our rapid-action form: