Experts call Cherokee Bear Zoo "disgusting" and confinement there "cruel and unusual punishment." Please take action below after you share this news story:
Cherokee Bear Zoo is an archaic roadside attraction in North Carolina that still confines bears to antiquated, barbaric pits, where they have no option but to pace in endless circles, stare at concrete walls, and beg tourists to toss them a morsel of food.
In nature, bears roam vast distances, forage for a wide variety of foods, and collect vegetation to make beds. Black bears have exceptional navigational abilities, and brown bears have extraordinary digging capabilities because of the hump at the top of their shoulders made entirely of muscle.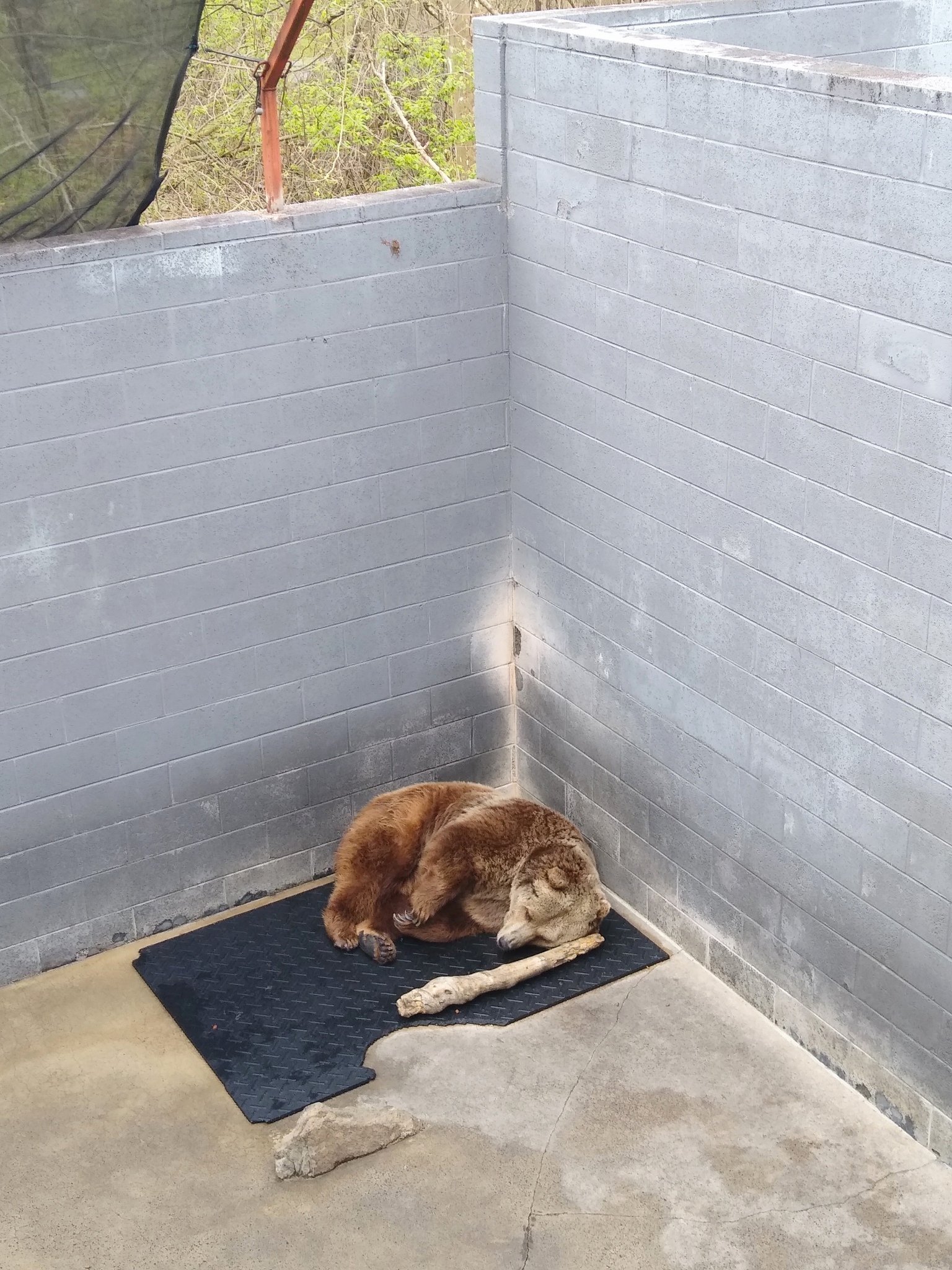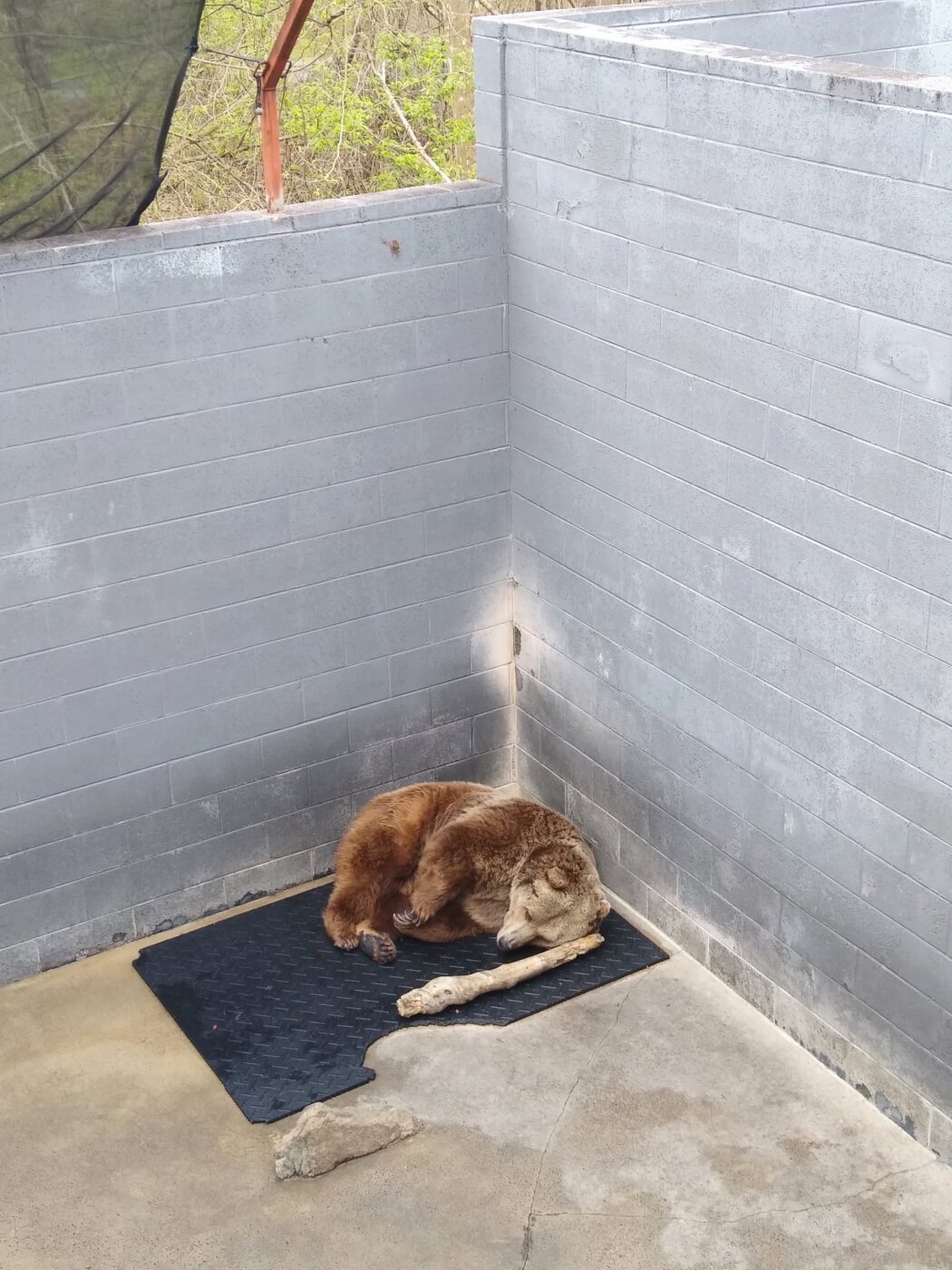 But those at Cherokee Bear Zoo can do none of these things—they're trapped by four solid walls. They are deprived of the soft substrate that they need in order to dig and are predisposed to early-onset arthritis—a serious and painful joint disease. Some have even been seen struggling to walk on the concrete.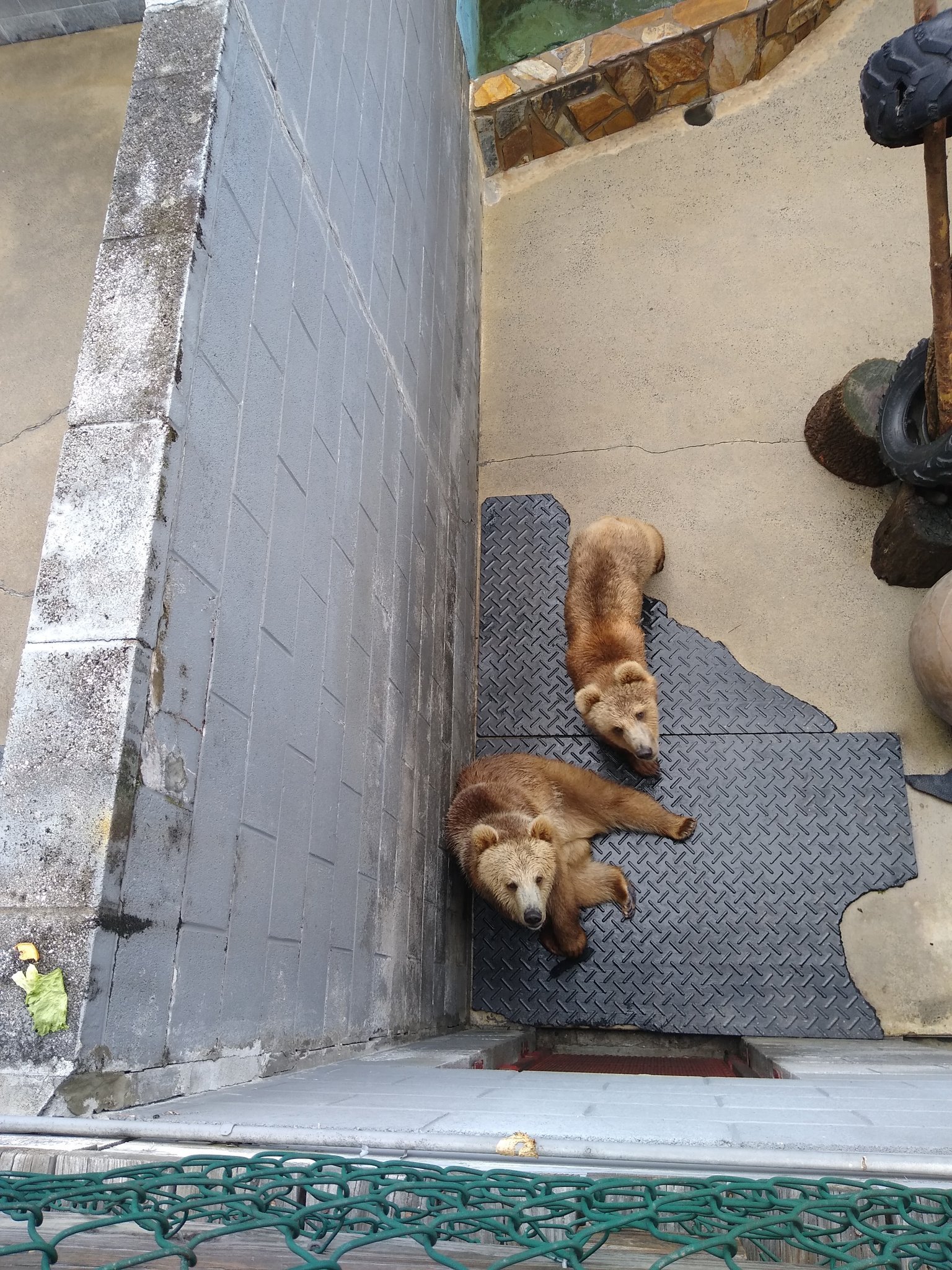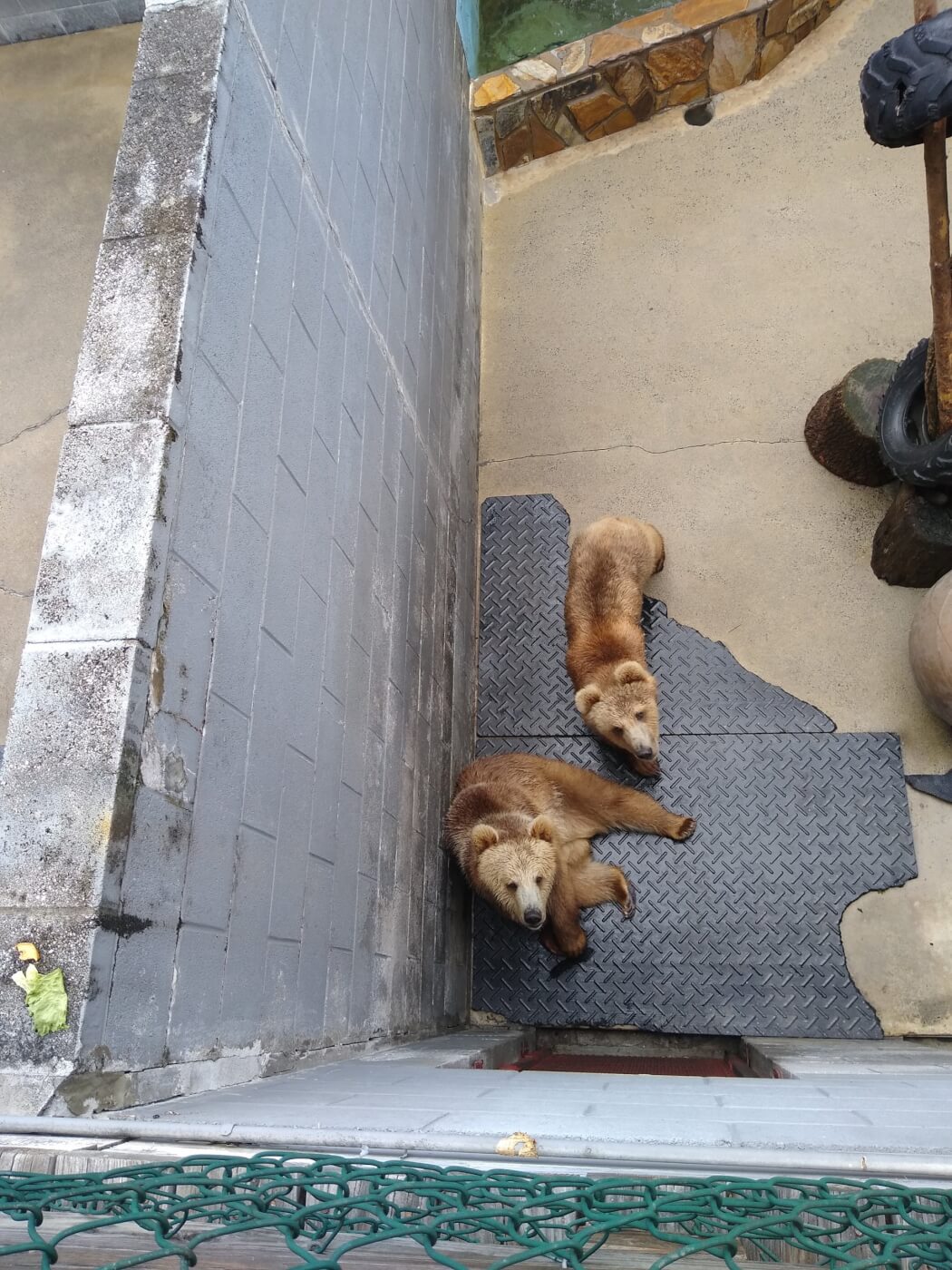 The Fate of Cubs at Cherokee Bear Zoo
The owners of Cherokee Bear Zoo, Barry and Collette Coggins, have been exploiting bear and tiger cubs for decades. Every year, they acquire new cubs and profit from their misery:
In 2017 and 2018, respectively, a brown bear cub named Gigi and a tiger cub disappeared after they got too big to be used for encounters, likely shipped off to other roadside zoos to live in squalid conditions.
In 2019, brown bear cubs Coco and Sugar were dumped in one of the pits when they outgrew their usefulness as photo props, and one of them died two years later.
In 2020, a black bear cub named Yogi was shipped from Florida to Cherokee Bear Zoo when he was only 5 days old. Once he got too big to be used for encounters, he was dumped in the pit with Coco and Sugar He disappeared soon afterward, likely meeting the same fate as Gigi.
In 2021, after enduring repeated photo ops with visitors, another brown bear cub named Leo was dumped in the pit with the remaining bear, Coco or Sugar.
In the spring of 2022, two black bear cubs were torn away from their mothers when they were only days or weeks old, just like all the previous cubs. And like all the others before them, they're destined to suffer at the hands of the Coggins.
This cycle has to end.
These cubs are victims of speciesism—the misguided belief that some individuals are less deserving just because of their species.
Please send a letter to the Coggins politely urging them to release all the bears to an accredited sanctuary where they could live in a vast, naturalistic habitat and get the care that they so desperately need and deserve.
Cherokee Bear Zoo & Exotic Animals
1204 Tsalagi Rd.
Cherokee, NC 28719
Please feel free to use our sample letter, but remember that using your own words is always more effective.