Some bears stake out home ranges that stretch for miles, but others aren't so territorial. Some can shinny up a tree, and others are exceptional diggers. While some run fast—at nearly 35 mph—others can outpace an Olympic swimmer.
At this time of year, though, most bears have something in common: They hibernate. It's innate, a part of their DNA—a bear necessity.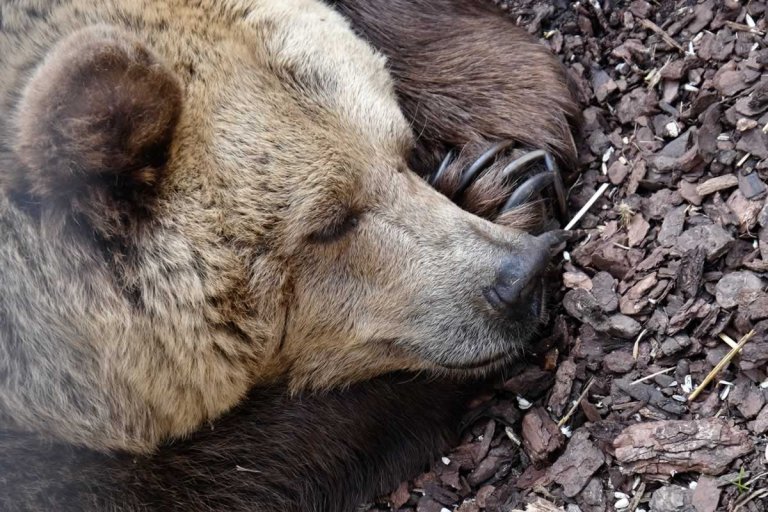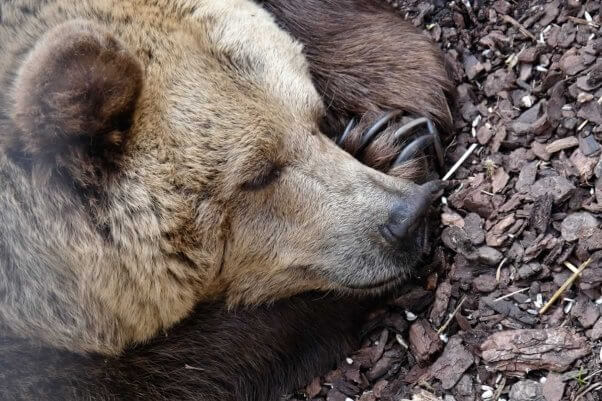 © iStock.com/yogidan
They might settle in for a few weeks beneath a boulder or six months in a warm den that they've excavated under a tree—but long before cold weather sets in, they start fattening up so that their bodies are ready to shut down.
Their instinctive need to hibernate apparently doesn't matter to Cherokee Bear Zoo in Cherokee, North Carolina; Three Bears General Store in Pigeon Forge, Tennessee; or other roadside zoos and bear pits.
While their free-roaming cousins are settling down for the winter—fat and happy in their natural environments—the bears held prisoner at these hellholes are on display year-round to keep the cash registers ringing.
These tourist traps deny them not only the chance to hibernate but also everything else that is natural and important to them: They can't roam, forage, or choose a mate.
Confined to desolate concrete pits, the bears at Cherokee Bear Zoo pace back and forth, walk endlessly in circles, and whimper as they beg tourists to toss them a bit of food.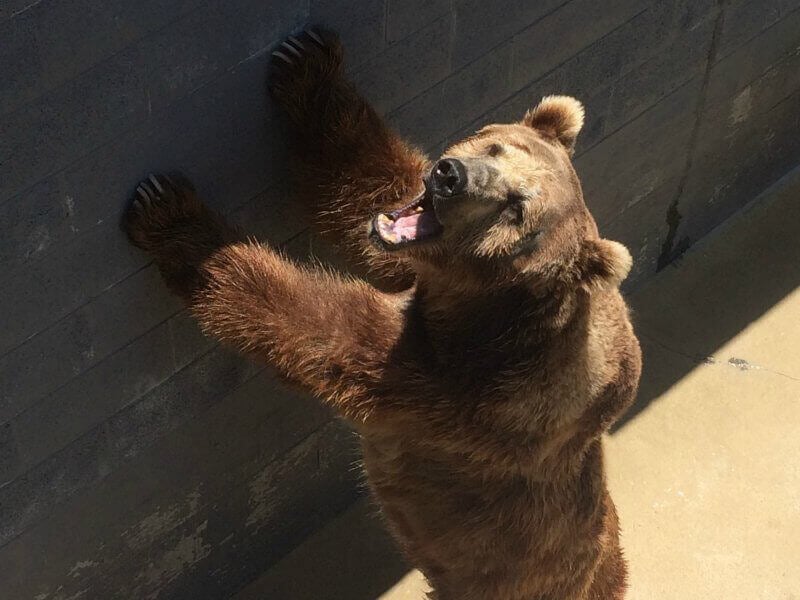 Three Bears General Store feeds dog food to the bears it holds captive, and it sells visitors cups of broken dog biscuits and chunks of fruit to throw into the pits, which are made entirely of concrete "rocks," a log or two, and one small pool that the animals apparently have to drink from and bathe in.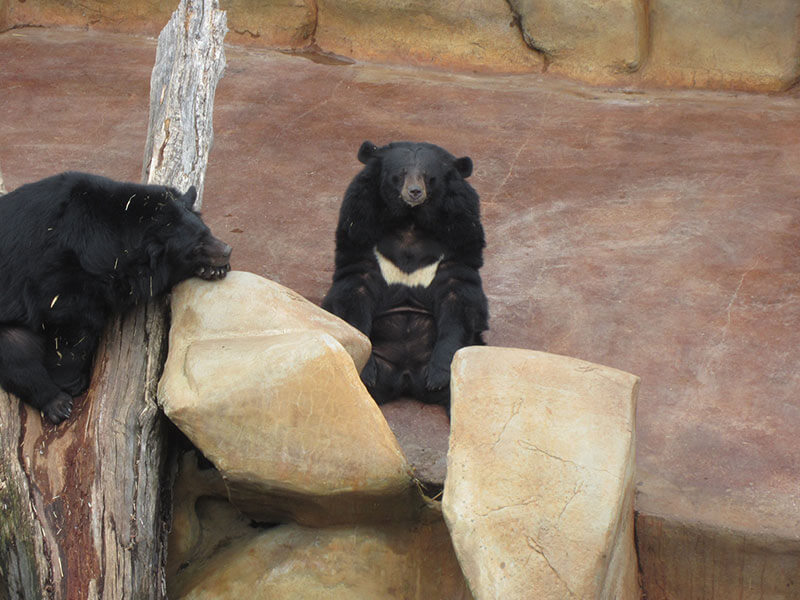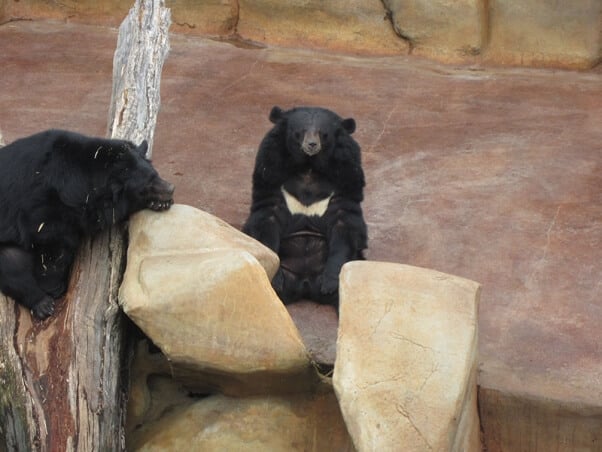 What You Can Do
Urge Cherokee Bear Zoo and Three Bears General Store to send these captive bears to reputable sanctuaries where they can experience the life they've so far been denied. And the next time you pass a roadside zoo or bear pit, keep driving.