To celebrate reality star and mogul Kim Kardashian this Mother's Day (Sunday, May 9), PETA India has named a rescued mother cow in her honor. PETA is thanking the mother of four for showing compassion to moms of all species by encouraging her family and fans to go vegan.
By fans, we're referring to over 215 million of them—and that's just on Instagram. As one of the most followed people on the platform, Kim has the potential to help save animals' lives by inspiring her legion of dedicated fans to follow her lead and keep animal-derived foods off their plates.
Meet Kimberly Kowdashian!
A PETA-supported sanctuary in India won custody of Kim the cow—who was likely exploited for dairy—after her former owner was caught abusing her on the street. Now she enjoys snacking on green grass and lounging in the shade, and she's made friends with a bullock named Sonya as well as a fellow cow named Meena since arriving at the sanctuary.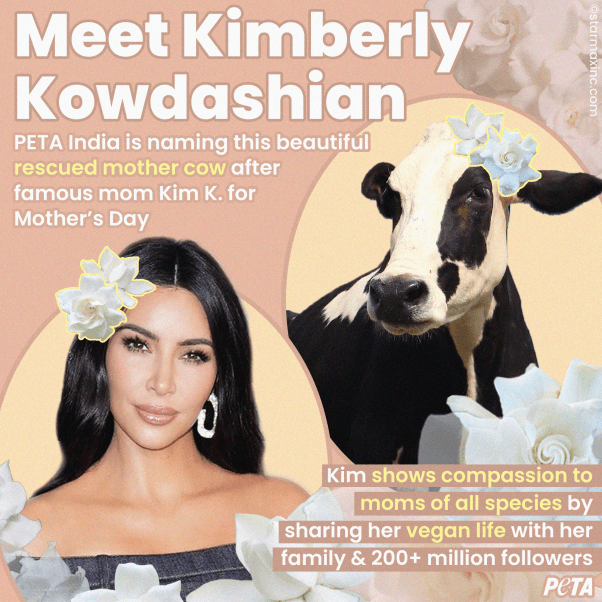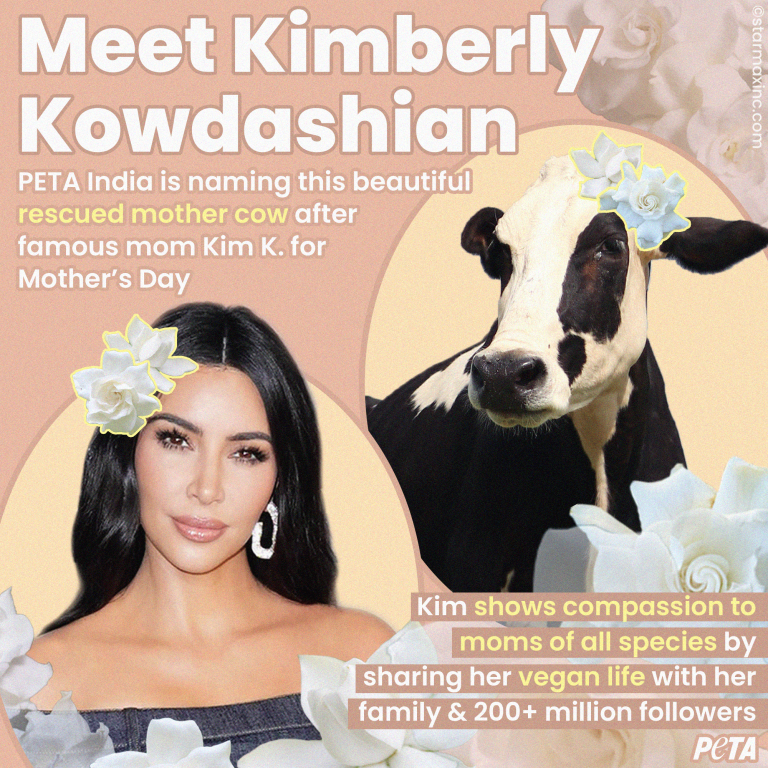 Keep Up With the Times—Go Vegan!
Cows produce milk for the same reason humans do: to feed their babies. But calves on farms are often taken away from their mothers when they're just a day old. Mother cows separated from their calves have been heard calling for them for days. By letting fans follow her vegan journey, posting everything from Beyond Burgers to vegan pizza and nondairy ice cream, Kim is showing people how they can stop contributing to this cruelty without giving up foods they love.
PETA is also sending her a vegan gift basket to inspire her to keep up her good work for animals: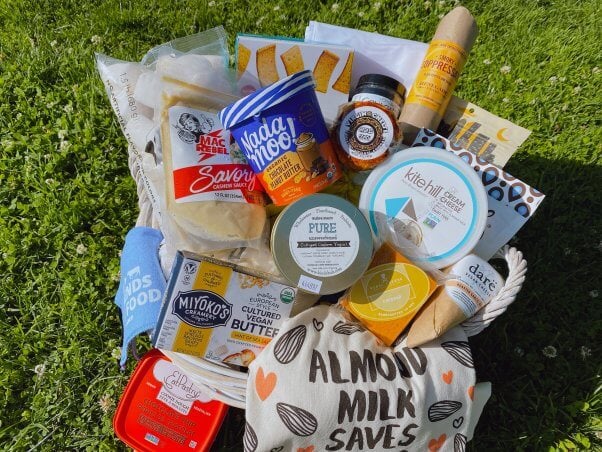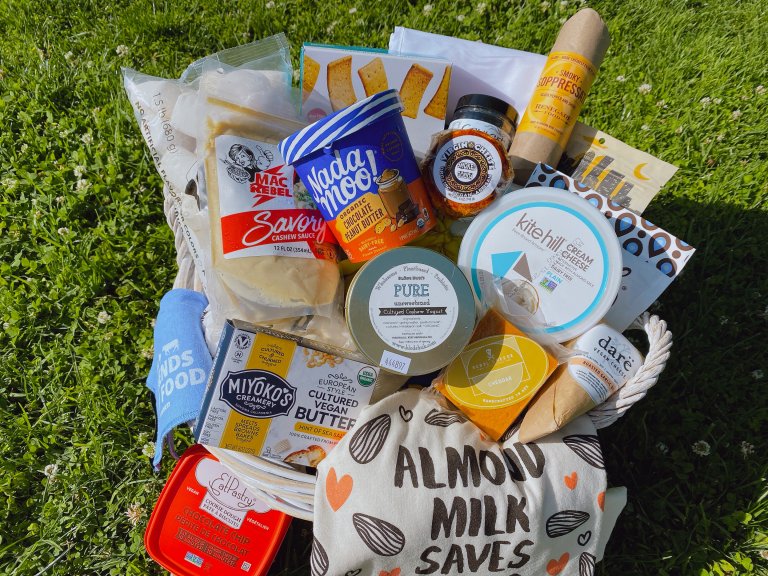 Inspired to go vegan? Order a free vegan starter kit to start saving nearly 200 animals a year!