Can you imagine wanting to do the right thing—like refusing to support a cruel industry in which cows are raped and impregnated and their babies are taken away—but then a multibillion-dollar company says that it's going to make you pay more for making that choice? Well, that's exactly what Starbucks is doing when it charges customers extra to get nondairy milk in their drinks. Plus, it punishes those who are lactose intolerant and those who want to choose vegan milk to help the environment.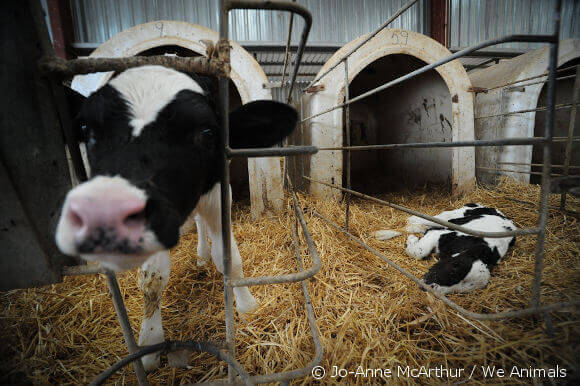 The good news is that many other coffee shops are already doing the compassionate thing by offering vegan milk at no additional charge. Starbucks just needs a little wake-up call—and that's where you come in! 📢
Today, we need you to do the following:
1. Post a comment on Starbucks' Instagram page asking it to stop charging customers extra for vegan milk.
2. Tweet @Starbucks and ask it to warm its cold brew heart and drop the additional fee that it currently charges for nondairy options—because it punishes those who want to do the right thing.
3. Contact us to request free posters, leaflets, and stickers, and then "occupy Starbucks" by spending a few hours working or hanging out with friends in your local store—making sure that everyone gets the message. Note: Starbucks has a policy not to throw anyone out, even if you don't order anything.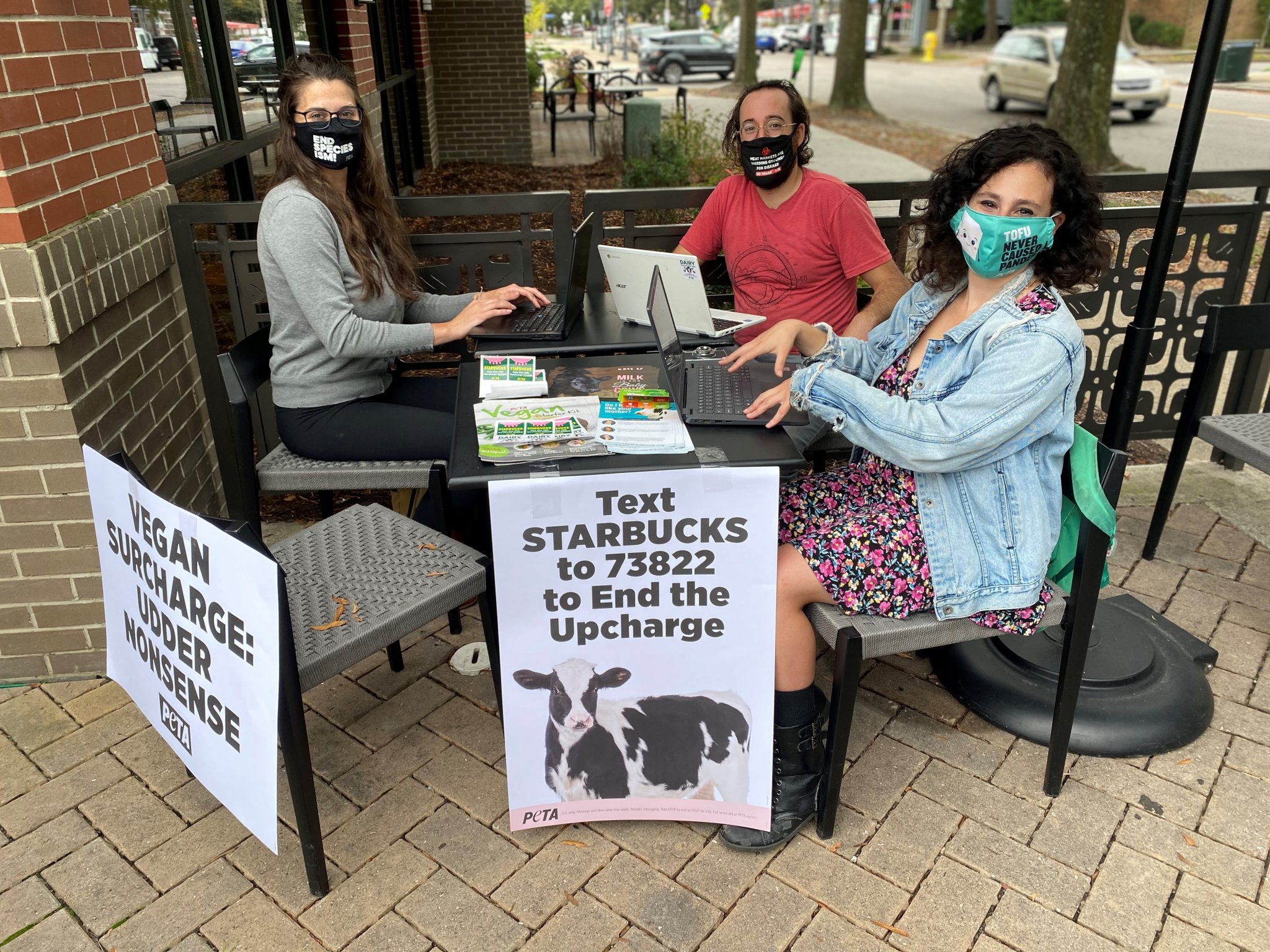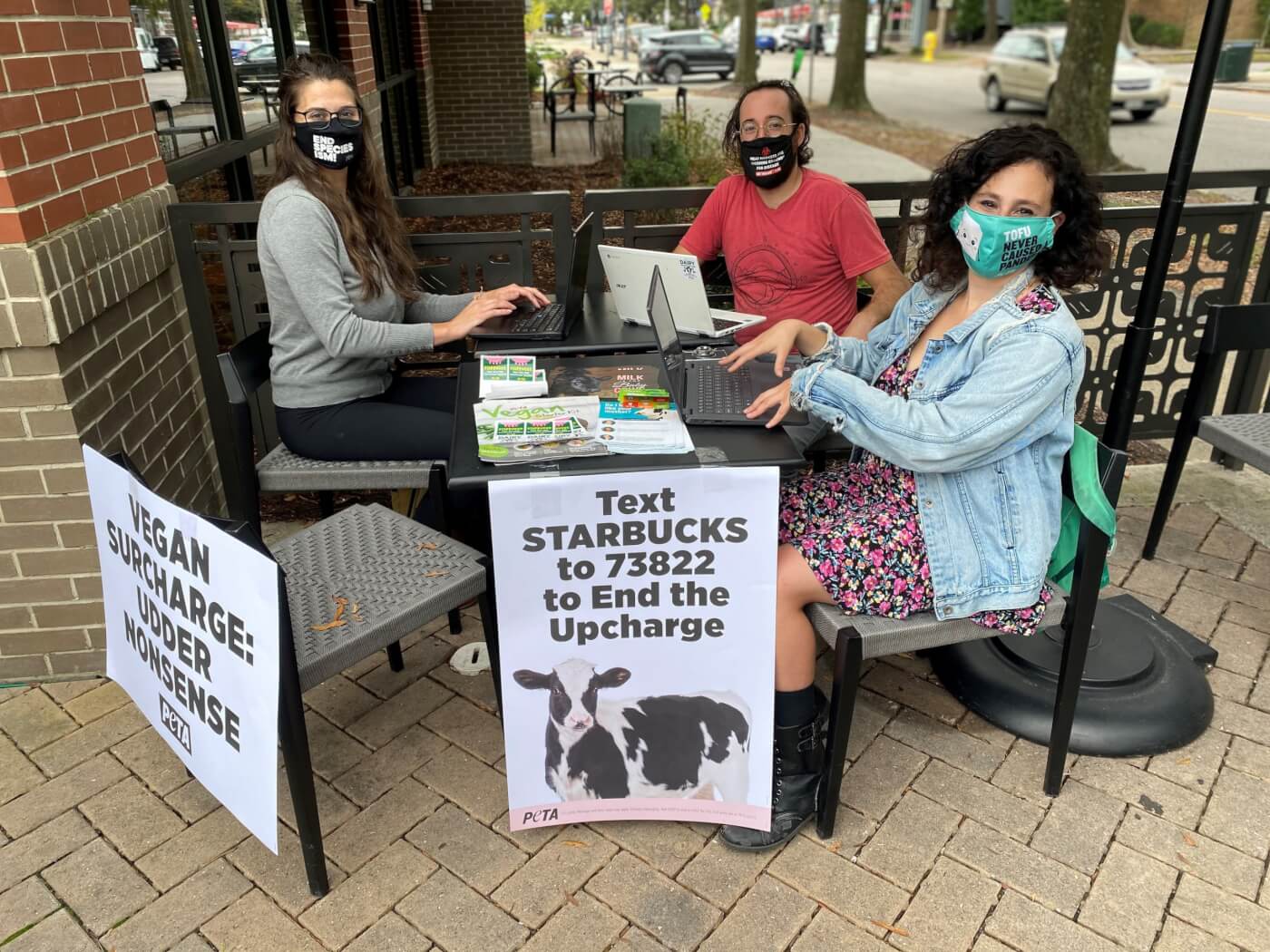 4. Speak with a Starbucks live-chat representative. Ask if the company will drop the vegan milk upcharge because it isn't fair to people who are lactose intolerant and those who want to help animals and the environment.
5. Text STARBUCKS to 73822 to take action!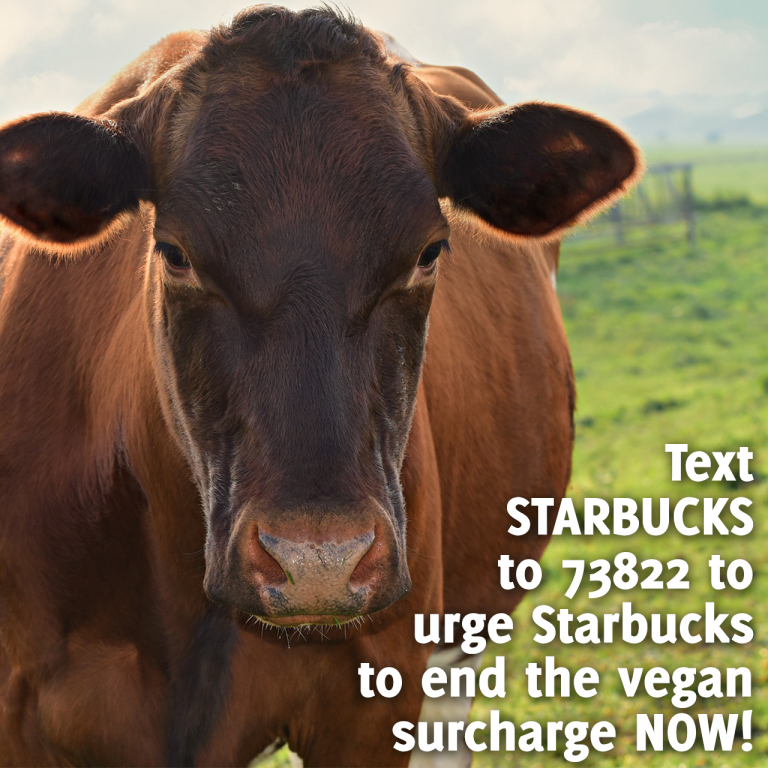 6. Call the company at 1-800-782-7282 and tell it that customers shouldn't be charged extra for wanting to help cows and the environment.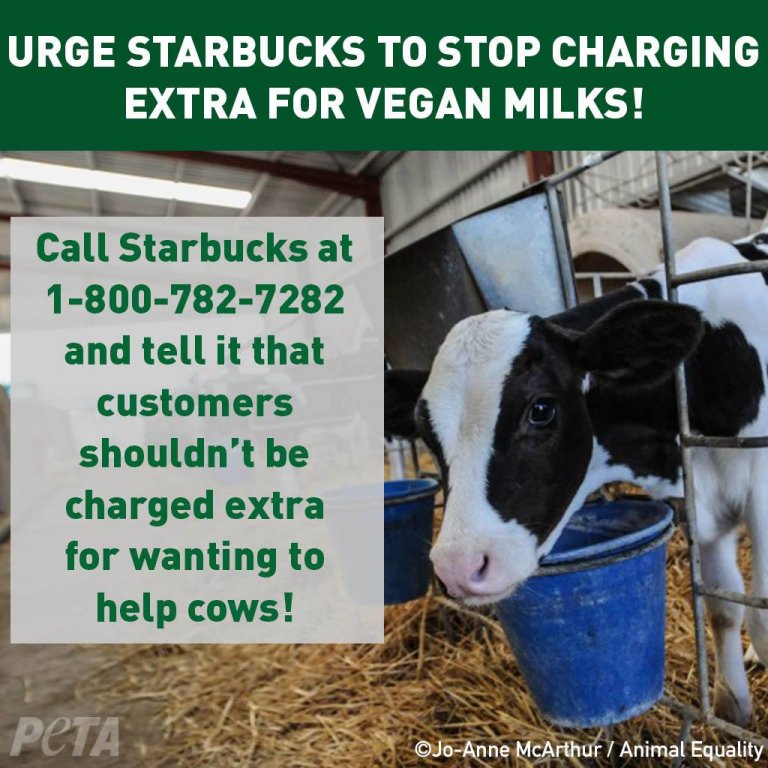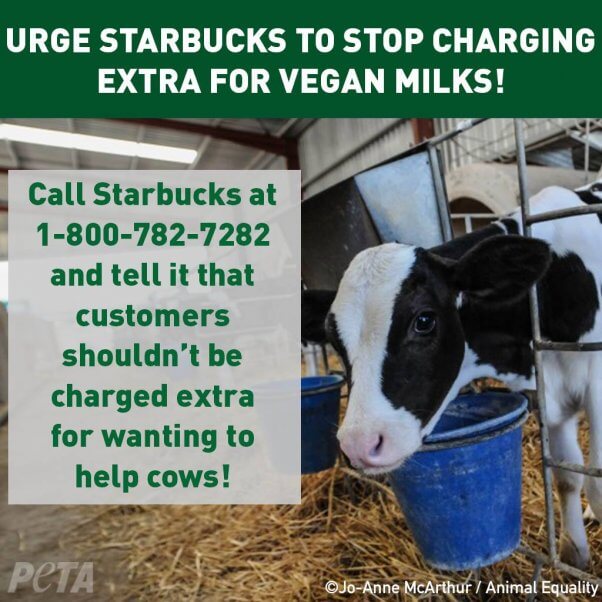 After you make your call, please let us know how it went. By submitting this form to PETA, you are not taking action or contacting the company. This is a feedback form to help us improve the call-in experience.

By submitting this form, you are agreeing to our collection, storage, use, and disclosure of your personal info in accordance with our privacy policy as well as to receiving e-mails from us.
And be sure to share this page with others. There's power in numbers, and when enough customers show Starbucks that it can do better for animals, consumers' health, and the environment, the company will make a change.