Want to enjoy the taste of your favorite seafood dishes but don't want to harm animals? Well, we'll help get you off the hook. We've searched the country and prepared a tempting list of what we consider the best vegan seafood dishes in America. These delicious meals prove that you can enjoy the taste of seafood while sparing intelligent, sensitive fish—who can use tools and show affection—immense pain. Ready to check them out?
Fish Tacos at The Owlery in Bloomington, Indiana
Swing by this eatery to try the Fish Tacos—made with tofu, pico de gallo, red cabbage, and cayenne-lime sauce. They're a catch!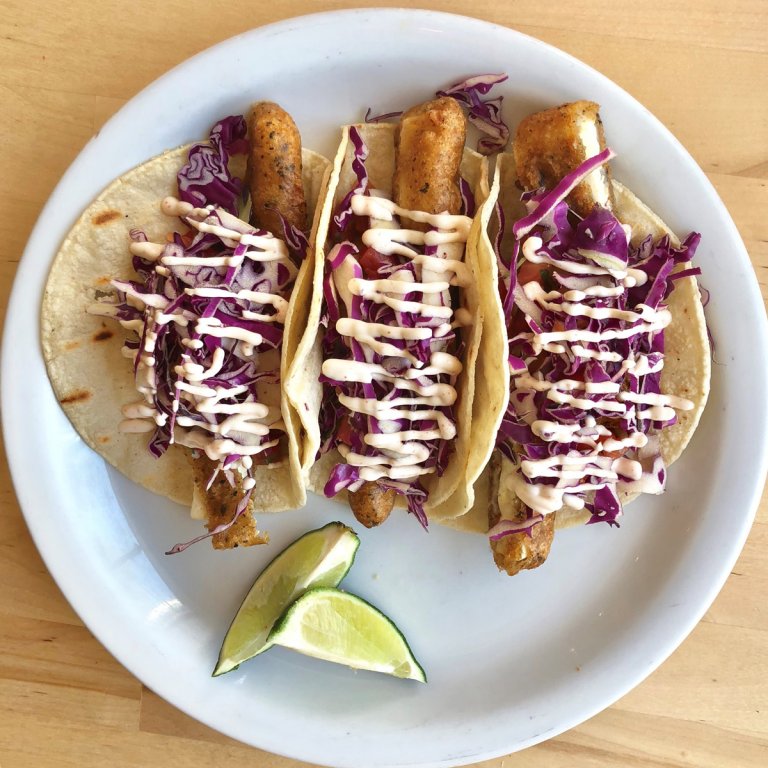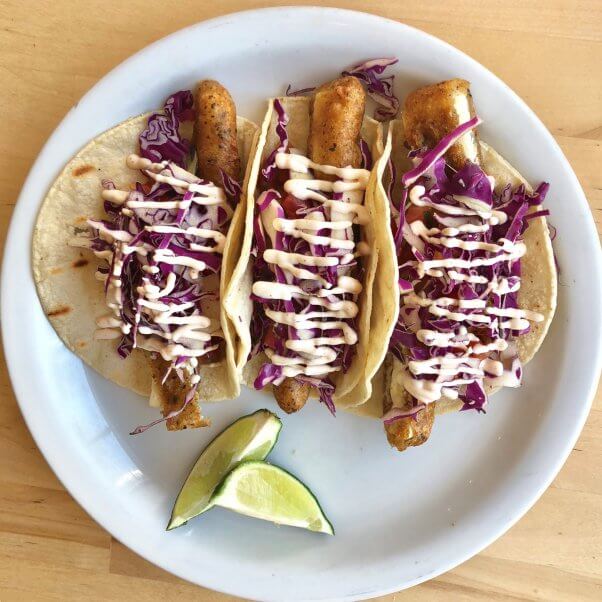 Seafood Hot Pot at Vegan House in Phoenix
This restaurant has multiple vegan seafood options. Try the FLT ("fish," lettuce, and tomato) Sandwich; the Clay Pot Shrimp, made with vegan shrimp, vermicelli noodles, mushrooms, bell peppers, onions, and garlic; or our favorite, the tempting Seafood Hot Pot, filled with vegan shrimp and fish, mushrooms, tomato, ginger, lemon grass, and sweet basil in hot and sour broth.
Mock Eel & Tofu at The Grange in Providence, Rhode Island
If you're looking for an adventurous vegan seafood experience, behold this stunning dish, which comes with sticky rice, kimchi, pickled vegetables, seaweed salad, and crispy, soy-glazed tofu.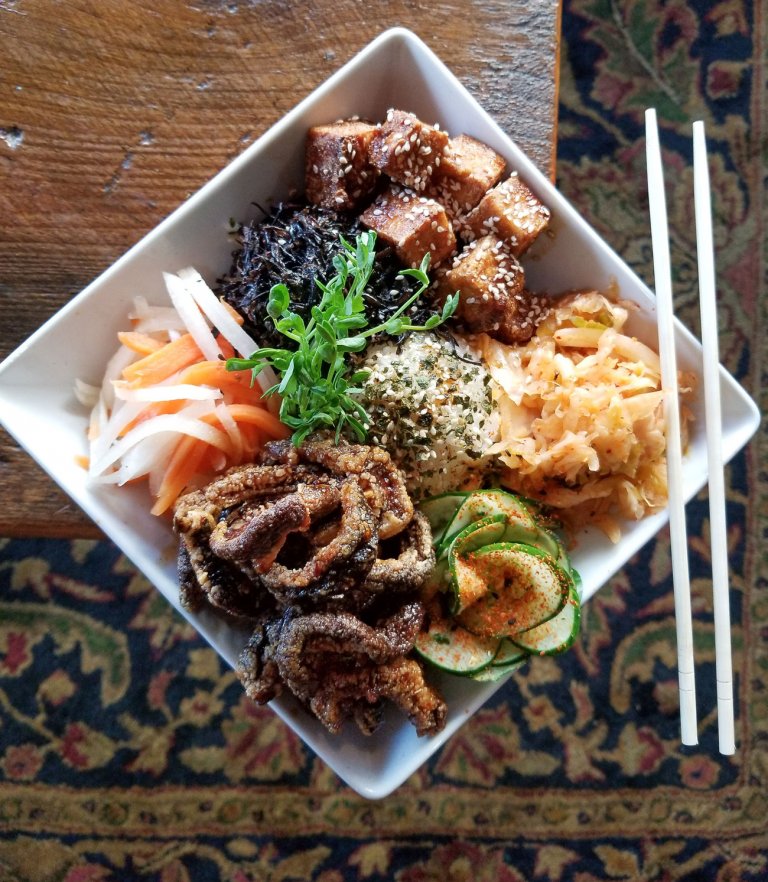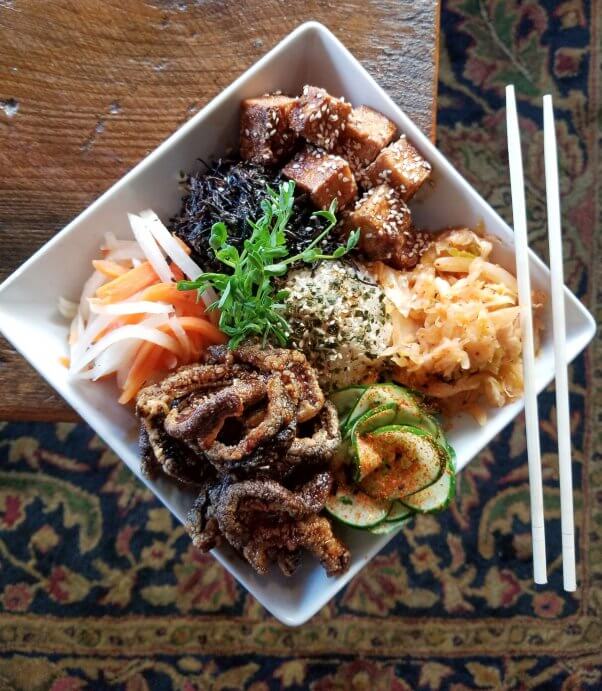 Artichoke Oysters at Crossroads in Los Angeles
With immaculate dishes like this one—which is served with artichoke purée, a crispy oyster mushroom, yellow tomato béarnaise, and kelp caviar—it's easy to see why the all-vegan restaurant was named one of PETA's top vegan fine-dining establishments.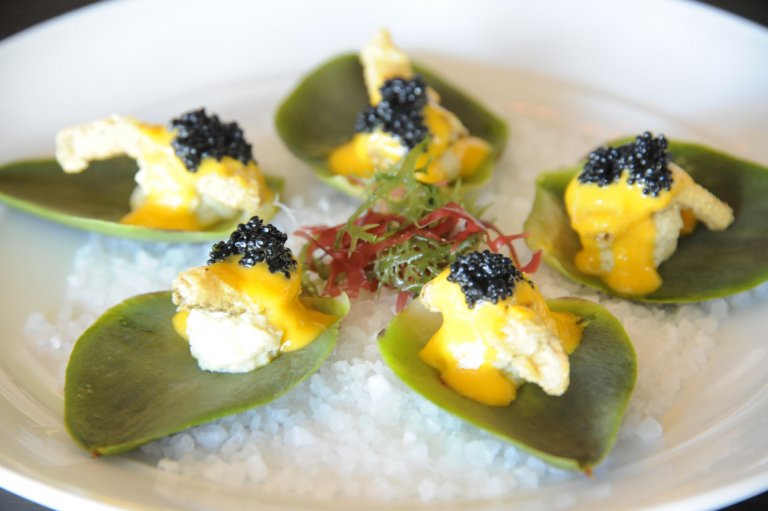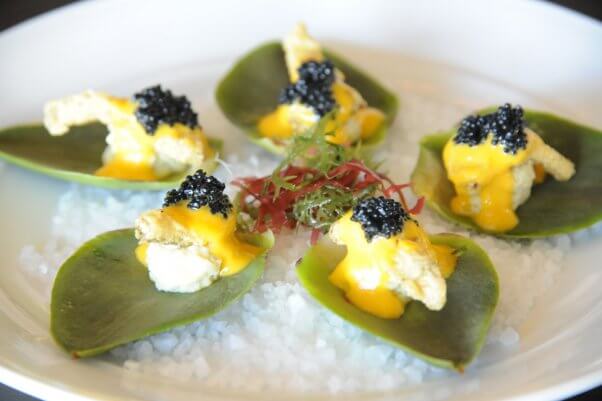 It also offers vegan crab cakes and a seasonal Seafood Tower that comes piled high with a vast array of delicious vegan morsels.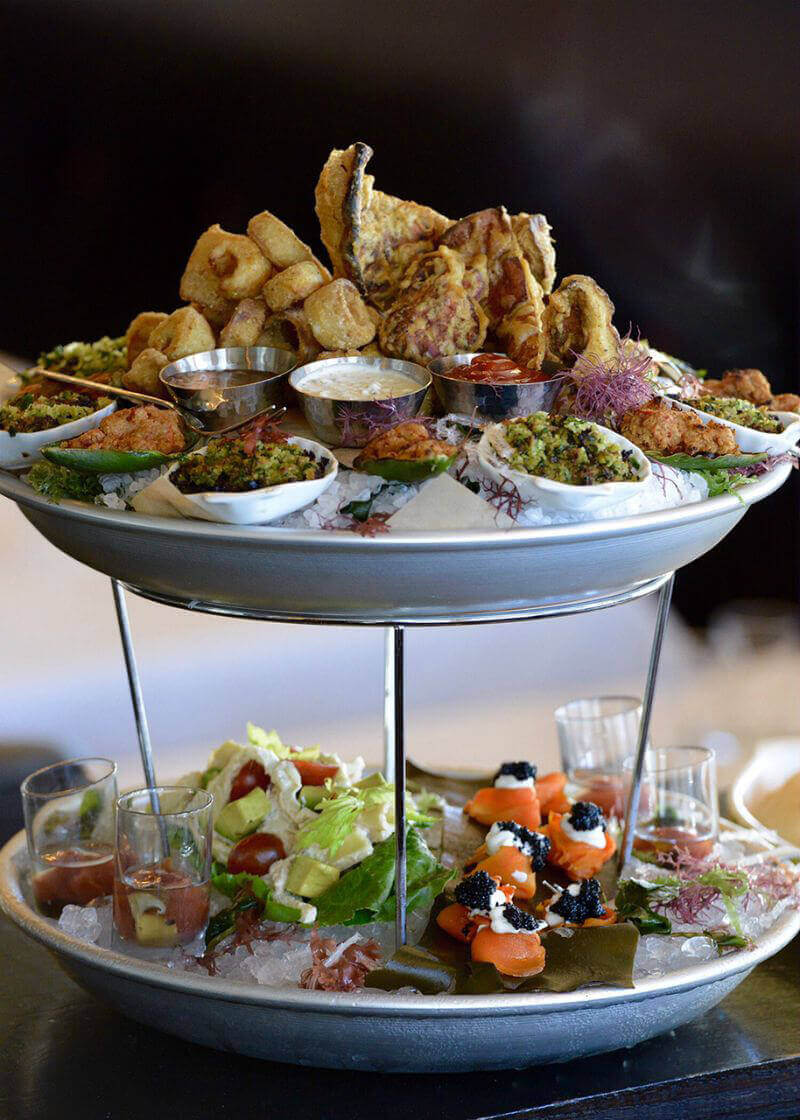 Named one of PETA's top vegan soul food restaurants in 2016, this eatery serves up vegan seafood in the form of its "Catfish" Tofu dish. It's made with cornmeal-battered tofu, a broccoli and corn medley, redskin potatoes, and onions. Hushpuppies are served on the side.
Vegetable Ceviche at Seed in New Orleans
Seed is a vegan-seafood lover's treasure trove. This fish-free ceviche—made with cauliflower, green and red onions, red peppers, lime, lemon juice, and avocado—is our favorite.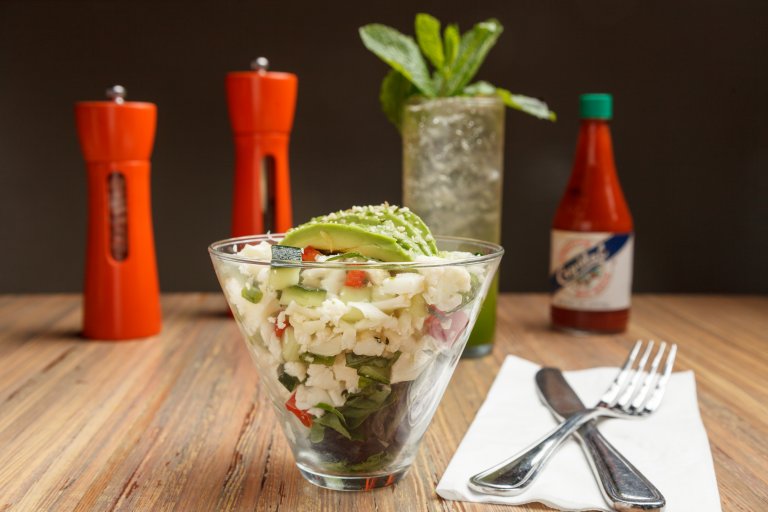 Also try the Southern Fried Po'boy, Seed Gumbo, or New Orleans-style Artichoke Cakes.

Vegan Crab Cakes at The Land of Kush in Baltimore
Head to this eatery to check out this popular weekend special, which is made with Old Bay–seasoned textured vegetable protein and pan-fried in olive oil.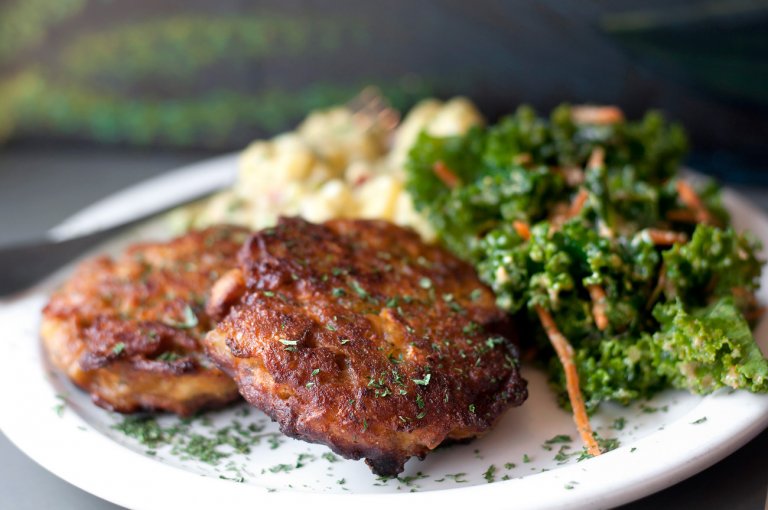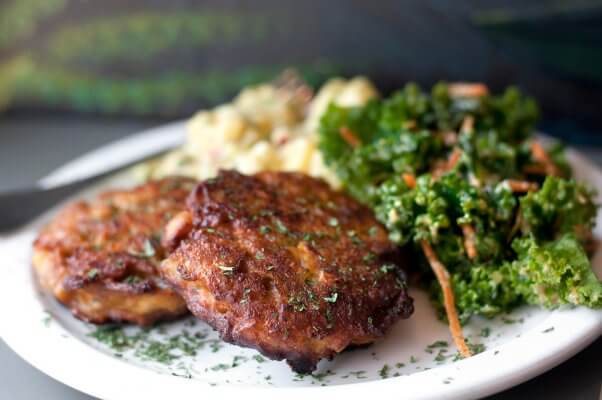 Where Magazine
Hearts of Palm Roll at Sailor Jack's in Kansas City, Missouri
The dedicated vegan menu at this restaurant features appetizers, salads, sides, sandwiches, and more. The unique Hearts of Palm Roll—which is made with shredded hearts of palm, vegan lemon mayo, celery, fennel, and avocado and served on a toasted white bun—is the perfect guilt-free alternative to a lobster roll.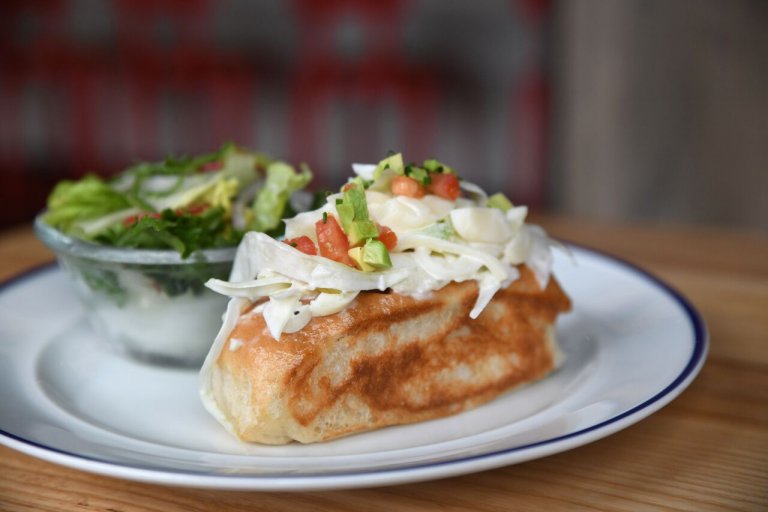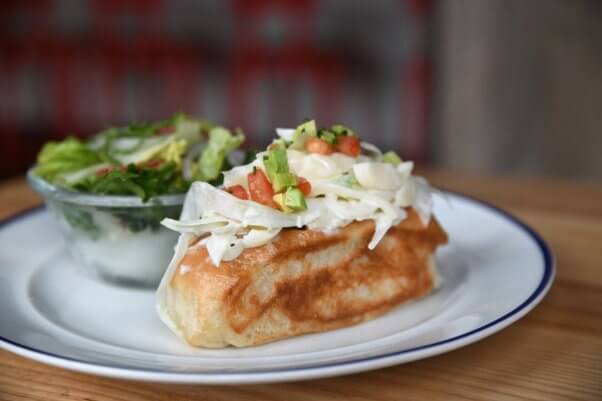 Anna Petrow
Fish Dinner at Imagine Vegan Cafe in Memphis, Tennessee
The Fish Dinner at this all-vegan restaurant comes with three Gardein Fishless Filets, French fries, made-from-scratch hushpuppies, and house-made creamy coleslaw and tangy tartar sauce.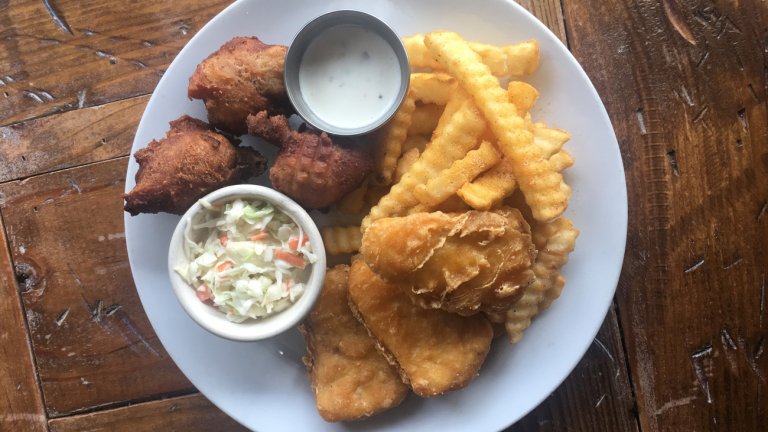 Oyster Mushroom 'Calamari' at 3 Brothers Vegan Cafe on Long Island, New York
This dish is served with vegan tartar sauce and marinara sauce for dipping.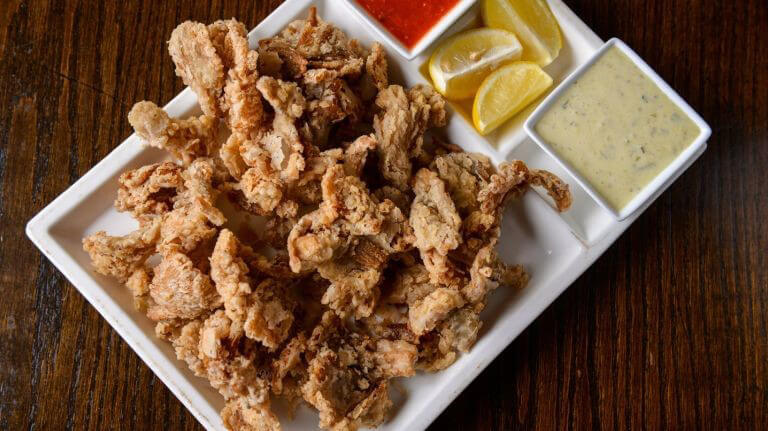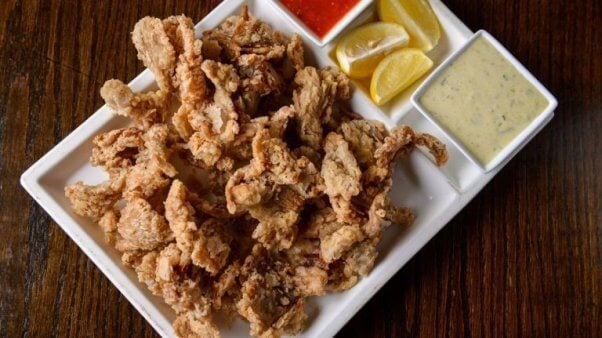 Other delicious options include the Tofu "Crab" Cakes and "Fish" N Chips.
---
You don't need to travel to one of these restaurants to try great vegan seafood.
Gardein's Golden Fishless Filets are available in grocery stores across the country. They're a convenient filling for tacos and sandwiches, and they're also satisfying when served alongside fries, rice, or vegetables. We've also got plenty of all-vegan seafood recipes right here on PETA.org!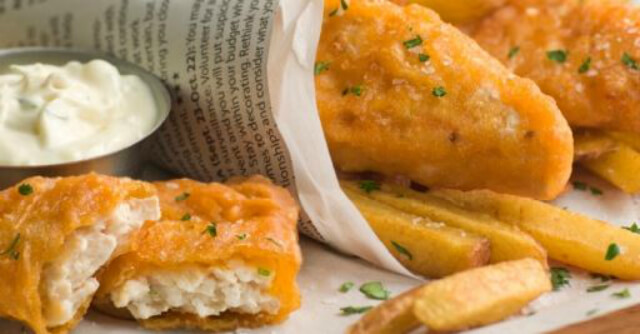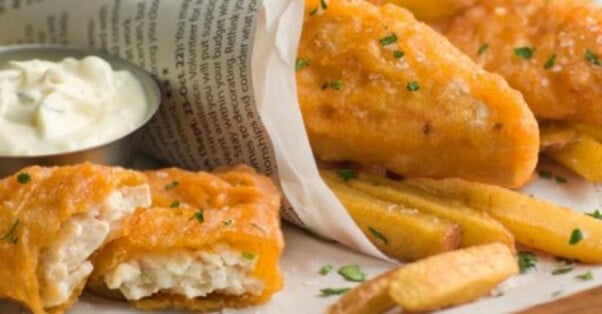 © Gardein
According to the UN Food and Agriculture Organization, 35 percent of fish caught in the ocean never even make it to a plate. That's a pretty big deal considering that 1 to 3 trillion fish are caught in the wild every year. Today, the number of fish killed in a given year exceeds the total number of humans who have ever existed.
The kindest choice we can make for all animals—on land or at sea—is to leave them off our plates. If you're interested in learning more about going vegan, check out the link below to get started.