Back when PETA first started over 35 years ago, people thought that "vegan living" meant buying a house in Las Vegas. Today, the mountain that we must climb is still as high as the Alps, but we are ascending steadily.
New knowledge about and shifts in attitudes toward animals' intelligence, sensitivity, and emotions are already resulting in significant changes in the way that animals are treated. In July 2016, after protesters from PETA U.K. and other animal-protection groups went to Pamplona, Spain, for the annual protest against the Running of the Bulls and the barbaric bullfights that follow, the city's mayor, for the first time ever, spoke out in support of the campaign. "[T]his is a debate that sooner or later we will have to put on the table," he told a reporter. "For a very simple reason, and that is that basing the festival on the suffering of a living being, in the 21st century, is something that, at best, we have to rethink."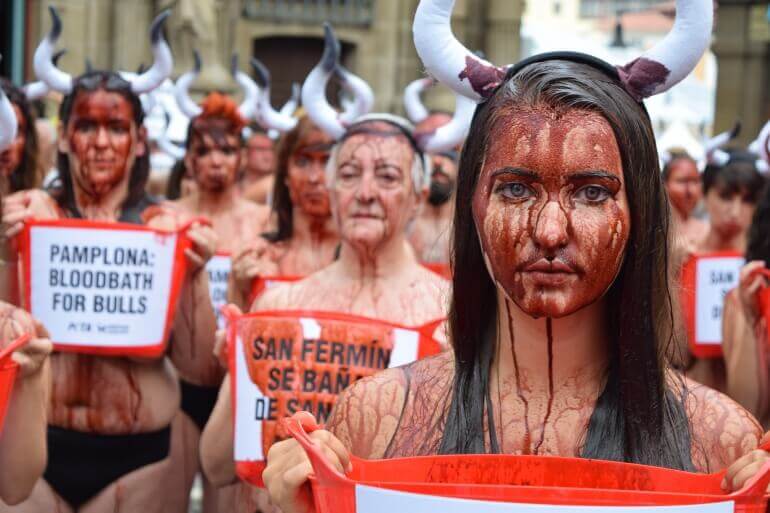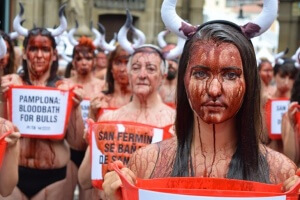 We know that now is the time to act on our beliefs. No, we won't  pay to have animals  skinned alive, experimented on, beaten, or imprisoned just so that they can amuse us or we can eat their flesh or wear the skin they were in. No more than we would allow this to be done to our neighbors, family members, or friends.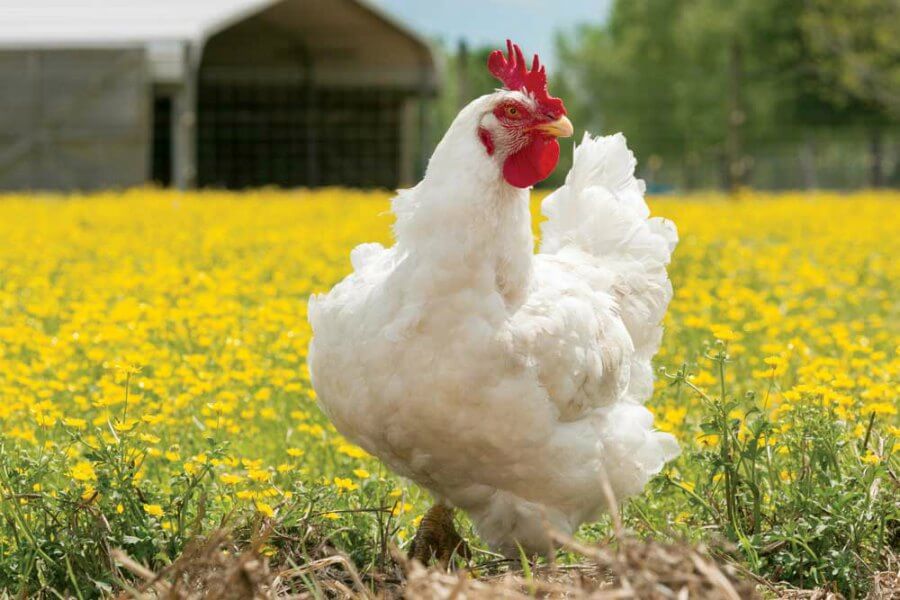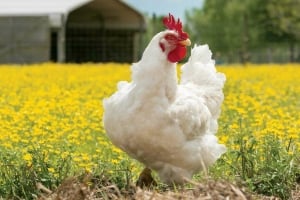 © Charles Long | CharlesLongPhotography.com
Bigger cages and longer chains aren't enough by any means. Animals need to be protected from harm and, where possible, permitted to live their own lives, forge their own relationships, raise their own families, and choose their own habitats and homes, just as you and I are free to do these things. That power of caring people's voices and actions is how we were able to accomplish so much for animals last year—and how we'll accomplish much more in 2017.
Let's look at how far we've come in just the last year:
SeaWorld announced that it will stop breeding orcas and will phase out its orca displays. The marine park chain really had no choice: It was caught in a public relations nightmare after years of PETA protests, the release of the shocking documentary Blackfish, and revelations that it had placed spies at PETA who had tried (unsuccessfully) to incite illegal actions. Attendance at SeaWorld parks had plummeted and its stock prices had fallen some 50 percent, from over $38 a share to about $13. While the end of wild-orca breeding is a giant step in the right direction, we'll continue campaigning until all the orcas are released into sea sanctuaries. We'll be fighting especially hard to free Corky, a wild-caught orca at SeaWorld who has been held in captivity longer than any other orca—over 47 years.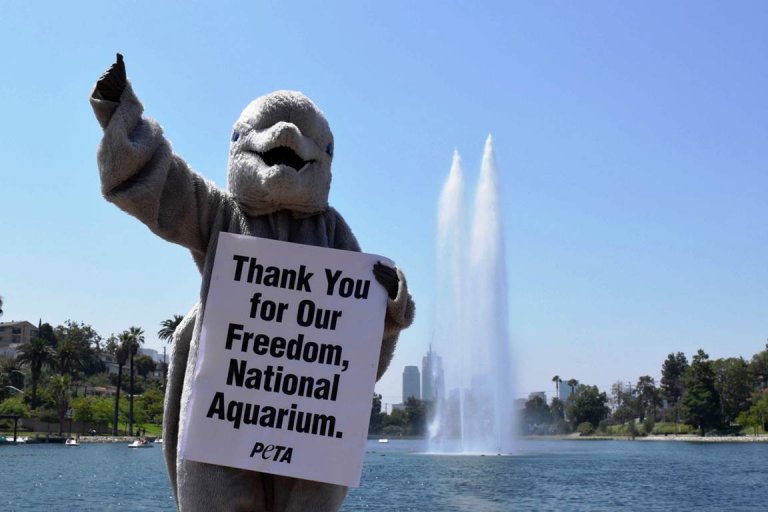 Following an intense yearlong PETA campaign, the National Institutes of Health (NIH) pulled the plug on over 30 years of drugging, isolating, tormenting, and traumatizing baby monkeys in barbaric maternal-deprivation experiments. Our campaign entailed demonstrations; federal complaints; an ad blitz on Washington, D.C., subway trains and buses; disruptions of the NIH director's speaking engagements; e-mails to government officials from more than a quarter-million people; and the support of celebrities, scientists, and members of Congress who contacted NIH to voice their objections to these experiments, noting that they weren't applicable to humans and could easily be replaced with superior human-based research methods.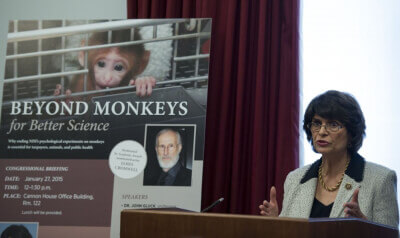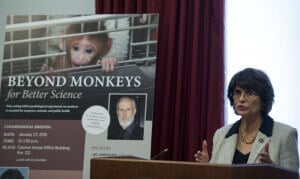 Leigh Vogel/PETA
After PETA India documented horrific neglect and abuse at facilities that use horses as unwilling blood donors to create antitoxins and antivenins, the PETA International Science Consortium provided €134,000 to the Institute of Biochemistry, Biotechnology, and Bioinformatics at the Technische Universität Braunschweig in Germany to support the creation of antitoxins using human DNA without harming a single horse.
As a direct result of PETA's work, The New York Times editorial board condemned the abuse of animals in military trauma training and called on the Pentagon to ban animal use in such training. We also persuaded soy sauce maker Kikkoman and the largest pasta company in the world, Barilla, to stop testing on animals.
Experimenters seem to be getting the message that torturing animals in laboratories is cruel and antiquated: Recently released Department of Agriculture (USDA) figures show a nearly 10 percent decrease in the numbers of USDA-regulated animals in U.S. laboratories from 2014 to 2015. Until every cage is empty, we'll keep up the pressure on laboratories, including Tel Aviv University, where a whistleblower documented animals—including mice, rats, gerbils, and other species—being bred, housed in filthy cages, and denied water and veterinary care. And we'll keep pressuring airlines to stop transporting primates to laboratories (as well as shipping hunting trophies).
In a groundbreaking move, the Dutch government announced that it is working to end all experiments on animals – and PETA UK scientists were asked to help. The legislature had already passed a motion to phase out experiments on non-human primates, and now the goal is to be using only human-relevant, non-animal testing methods by 2025. PETA UK's scientific policy advisor and a PETA Netherlands representative met with government officials, and PETA UK scientists provided a 70-page document outlining areas of experimentation that can be ended immediately, and a strategy for moving forward.
A PETA analysis found that 63 percent of students in the U.S. have the right to refuse to dissect animals, showing that a majority of school districts recognize that cutting open animals is not necessary in the biology classroom. Which makes it all the more egregious that Santa Monica College is making students cut up pregnant cats in anatomy lessons. PETA has offered to donate superior, non-animal dissection methods to the school, but so far it has refused to accept them.
The New York Times also broke PETA's investigation of the highly secretive ostrich-slaughter industry in South Africa, which supplies ostrich skins to Hermès, Prada, and other top accessory labels. Our exposé revealed that young birds are imprisoned on barren dirt feedlots, where the feathers of some are yanked out. After a terrifying journey to the slaughterhouse, the birds are electrically stunned and turned upside down, and their throats are slit. As a result of our exposé, Global Brands Group banned ostrich-derived products from its controlled brands, including Juicy Couture, Frye, Jones New York, Jennifer Lopez, and David Beckham, among many others.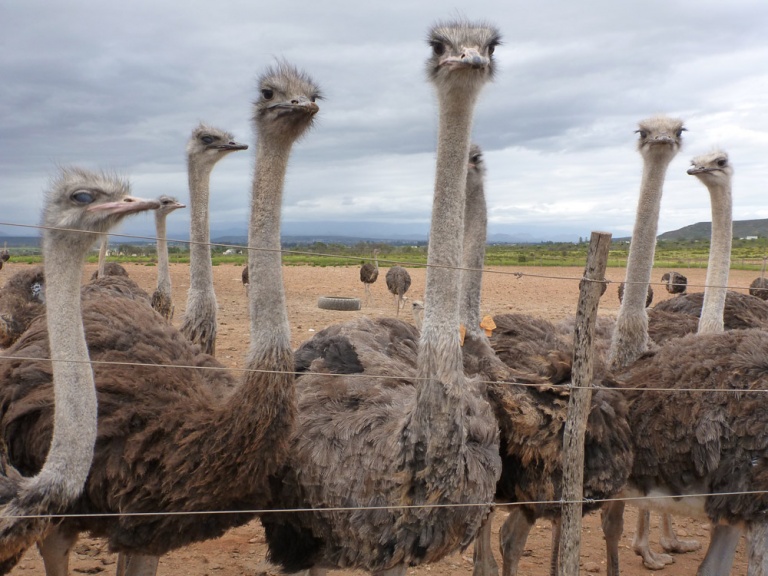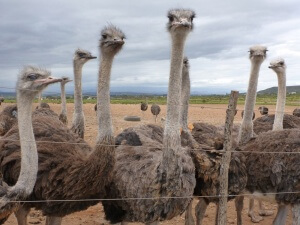 PETA Asia's investigation of angora rabbit farms in China—which showed rabbits screaming in pain as their fur was violently ripped out—brought the angora industry to a virtual standstill after more than 220 companies announced that they would no longer sell angora wool. Recent additions to the list include Genesco (parent company to Journeys, Dockers, and many other brands), Ralph Lauren, Cremieux, Guess, Soft Surroundings, URBN brands (including Urban Outfitters, Anthropologie, and others), Groupe Dynamite, Nasty Gal, 525 America, James Perse Los Angeles, True Religion, and Zumiez.
Next, we went after the Chinese down industry, which produces 80 percent of the world's down and feathers. PETA and PETA Asia eyewitnesses documented that workers on so-called "responsible" farms stepped on geese's delicate wings and necks, tightly bound their feet together, and then ripped their feathers out as the birds were bleeding and screaming. After discussions with PETA, Marriott brands Moxy and AC went down-free.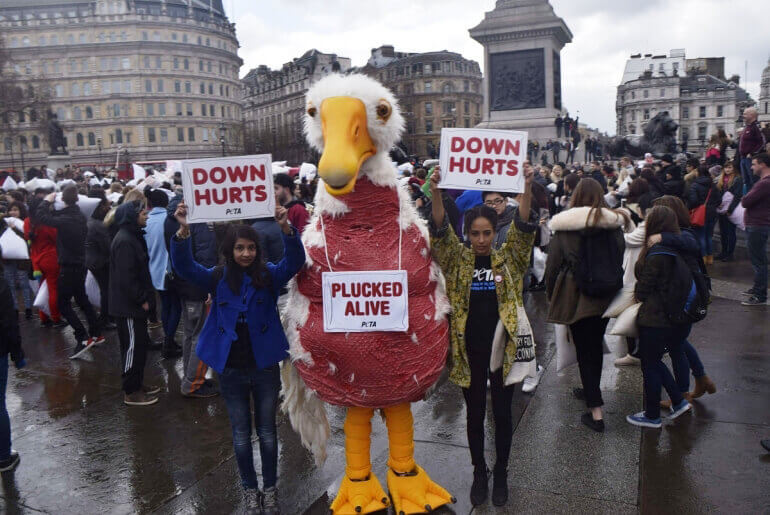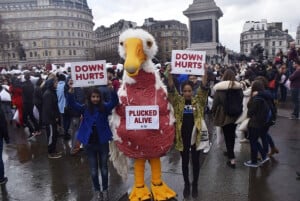 Because of the relentless pressure by PETA and our international affiliates, the global demand for animal skins fell so far that China—the world's largest supplier of fur and leather—was forced to stockpile masses of skins and lay off workers.
This is not the time to own a roadside zoo. In 2016, a PETA investigation at the Bowmanville Zoo in Ontario showed the zoo's owner, Michael Hackenberger, whipping a young tiger over and over again. As a result of our exposé, the CBS television show Zoo canceled plans to hire him to supply animals, he was formally charged with cruelty to animals, and his zoo announced that it is closing.
The notorious Mobile Zoo, which held a chimpanzee named Joe in solitary confinement for nearly two decades, also was forced to close after PETA filed complaints with the USDA about this abominable facility for years. And we've rescued dozens of bears, monkeys, and chimpanzees from other roadside zoos, including 13 bears who were saved from dismal zoos in Ohio after Gov. John Kasich signed a law strengthening requirements for keeping exotic animals. We are going to keep up the pressure on roadside zoos in an effort to close as many as we can and send the animals to accredited sanctuaries.
Also, São Paulo banned fur farms and Arizona banned greyhound racing. Orange, New York, required animal abusers to register with the state. Rhode Island, California, Miami, and towns in Massachusetts, Minnesota, Oregon, Texas, and Virginia banned bullhooks. San Francisco and Asheville, North Carolina, banned all wild-animal acts. Ontario banned capturing and breeding marine mammals. And Mexico City banned wild-animal circuses.
There's now a vegan version of everything, including vegan eggs and a "raw" vegan ground beef that its makers hope to sell in the refrigerated case alongside the "real" (dead) thing. Ben & Jerry's debuted its first vegan flavors—four of them—this year to rave reviews, Guinness' namesake stout is going vegan, and artisanal vegan cheese is now a "thing." The number of vegans is skyrocketing, with millennials, in particular, most interested in making ethical food choices. France's most famous chef, Alain Ducasse, serves a course of vegan meals in his famous Paris Athénée restaurant, and the mayor of Turin, Italy, announced that she plans to turn the town into the world's first "vegan city"!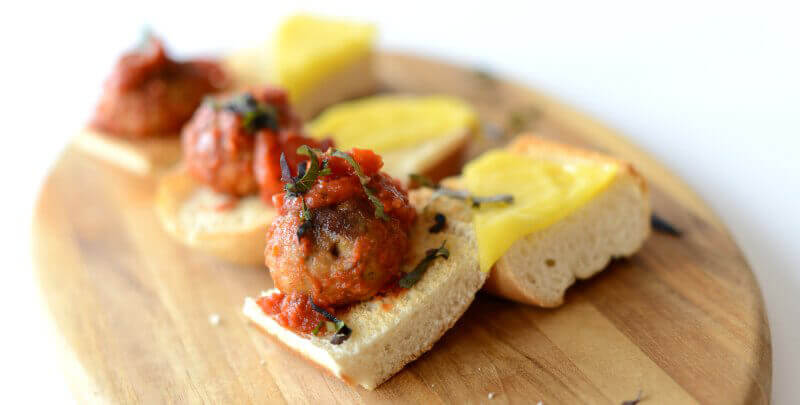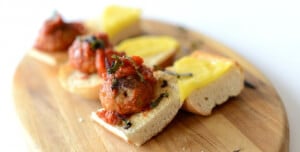 All these accomplishments were made possible because more and more humans now see that other animals are someone, not something—and they are willing to do something to help them. As PETA's motto says, animals are not ours to do with as we please. They are sensitive, feeling, thinking individuals, and should be afforded the right to be treated with respect, not as food, fabric, test tubes, or toys.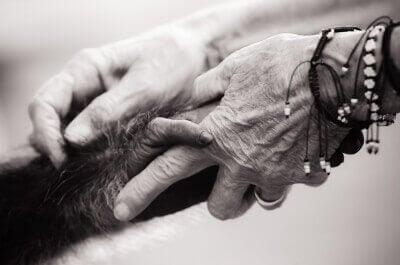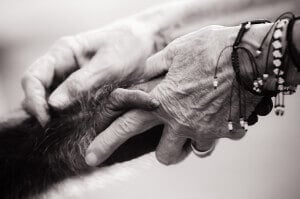 © Jo-Anne McArthur / We Animals
Animals need all of us to stand up, speak out, and refuse to look away or walk by when we see or hear about abuse. Never be silent! Never.