Update (March 21, 2023): AirBridgeCargo's days of flying monkeys to their deaths in laboratories appear to be over, following the cancellation of its federal registration allowing it to transport animals.
While it is yet unknown whether AirBridgeCargo canceled the registration with the U.S. Department of Agriculture (USDA) or the federal agency did it for the airline, what we do know is that the agency recently fined the company $19,500 for egregious violations of the federal Animal Welfare Act.
The USDA found that airline staff were so negligent that they couldn't manage to position the crates that the monkeys had been stuffed into in a way that would allow the animals "enough air for normal breathing" [emphasis added]. The USDA report didn't say whether any of the monkeys on that flight had suffocated.
In 2020, we caught the airline brazenly breaking the ban on monkey shipments that it had put in place after hearing from thousands of PETA supporters. After we exposed its deception, our supporters once again spoke up by flooding the company's inbox with messages urging it to reinstate the ban.
We're verifying whether AirBridgeCargo will ever again send monkeys to their deaths in laboratories. We'll keep you posted.
In the meantime, please urge another airline to do the right thing by getting out of this sordid trade:
Urge Conquest Air Cargo to Stop Shipping Monkeys to Their Deaths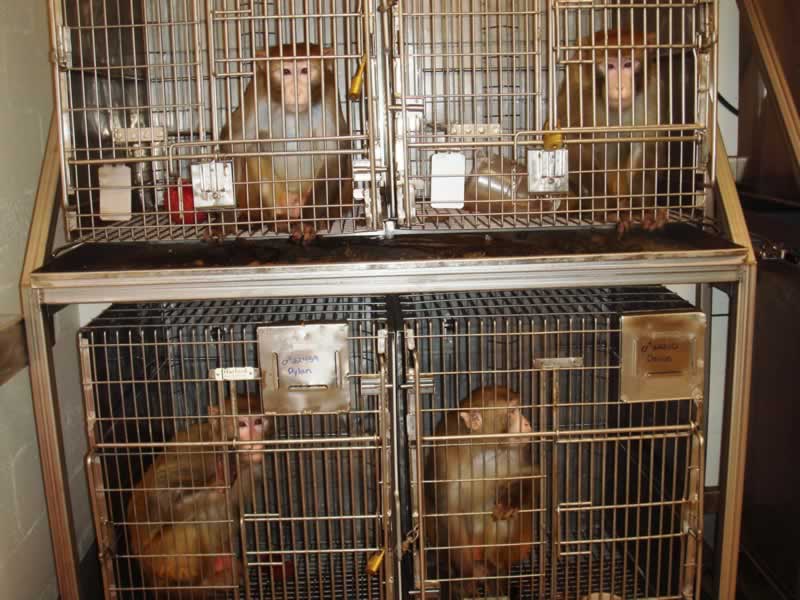 We've received disturbing reports that the Russian airline AirBridgeCargo is regularly shipping monkeys from China to the U.S., where they will be cruelly experimented on in laboratories. PETA and our supporters have persuaded nearly every major airline in the world—including Air China, China Eastern Airlines, China Southern Airlines, Philippine Airlines, and United Airlines—to stop transporting monkeys to laboratories, yet it seems that AirBridgeCargo is falling behind this compassionate industry standard and scheduling shipments of monkeys from China at least twice a week.
Every year, thousands of nonhuman primates are transported from countries such as China, Mauritius, and Vietnam to the U.S. and the European Union to be imprisoned in laboratories and tormented in experiments. Some are bred in captivity on cramped, squalid factory farms, while others are taken from their families in the wild. The traumatized monkeys are crammed into small wooden crates and transported in the dark and terrifying cargo holds of planes for as long as 30 hours. It was reported to PETA that shipping crates carrying primates and being handled by AirBridgeCargo were leaking urine and feces and that some monkeys in poor condition were denied any assistance or care. Once the animals arrive in the U.S., they are transported to facilities where they're imprisoned in tiny cages and often cut open, poisoned, crippled, addicted to drugs, shocked, and killed.