After citing The Mobile Zoo in Wilmer, Alabama, for dozens of violations of the federal Animal Welfare Act over the past decade, including "repeated failures to handle animals carefully and to provide them with veterinary care and husbandry," the U.S. Department of Agriculture (USDA) finally revoked the hellish facility's license following an administrative lawsuit.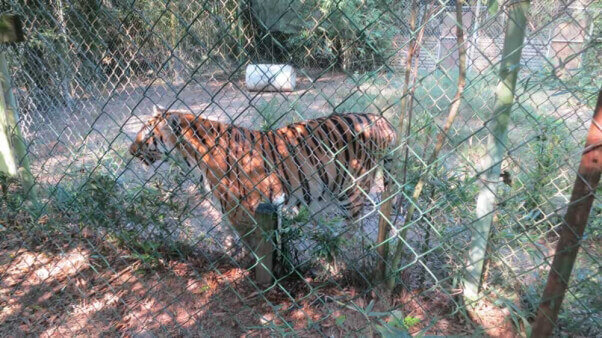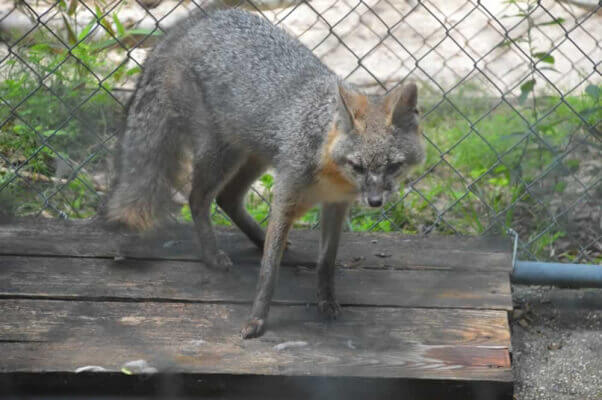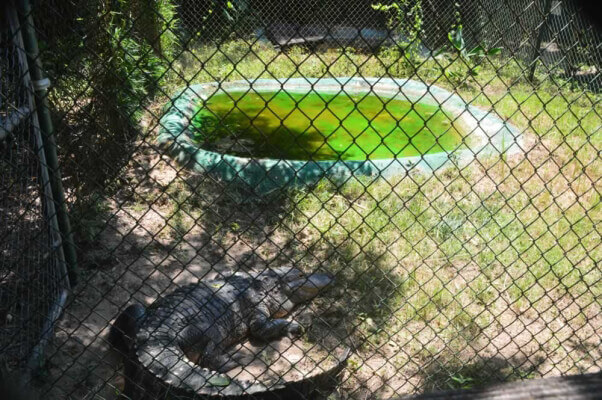 The Mobile Zoo's long list of abuse includes the following:
Housing animals in filthy cages littered with feces, urine, cobwebs, debris, and rotting food
Endangering animals and the public through the use of dilapidated, unsecured cages with deteriorating (or nonexistent) perimeter fencing, rotten wood, rusted metal bars and wires, exposed nails, and broken doors with jagged edges
Withholding veterinary care from sick and injured animals, including bears who were vomiting and suffering from diarrhea, a deer with a puncture wound, and a tiger with a bloody gash on her face
Failing to provide animals with proper shelter and enrichment, including several bears who had inadequate shelter from the sun and no access to water for swimming and cooling themselves in hot weather
Allowing cages and storage areas to become infested with roaches and flies as a result of trash and rotten food left lying around
Housing tigers, bears, and other animals in cages prone to flooding
Failing to provide big cats with a proper, nutritionally balanced diet and fresh, clean water
PETA had filed multiple complaints with the USDA against the roadside zoo over the years, prompting some of the inspections that led to this action. In the USDA's order revoking the facility's license, it noted that "[d]espite repeated notices and warnings…the respondents willfully violated the [Animal Welfare] Act and the regulations and standards issued pursuant to the Act" and that "[t]he gravity of the violations herein is great."
Earlier this year, PETA sued The Mobile Zoo over its abuse of a chimpanzee named Joe, who was kept in solitary confinement for nearly two decades, which we argued violated the Endangered Species Act. We dropped the lawsuit after the facility agreed to retire him to the spacious, tropical Save the Chimps sanctuary in Florida, where he was so excited to meet another chimpanzee for the first time in years that he gave her a hug.
PETA is urging the facility to retire the remaining animals it holds captive to reputable sanctuaries so that they can finally receive the proper care they have been denied for so long.