In honor of "Adopt a Shelter Cat" Month, here are some of our favorite cute cats and cool kittens:
1.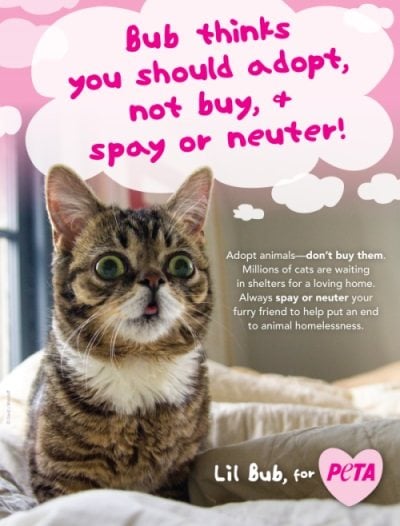 Lil Bub knows that being the Web's favorite cat is serious business. She uses her platform to encourage people to spay and neuter, to say no to declawing, to adopt instead of buying, and to be all-around awesome animal guardians.
2.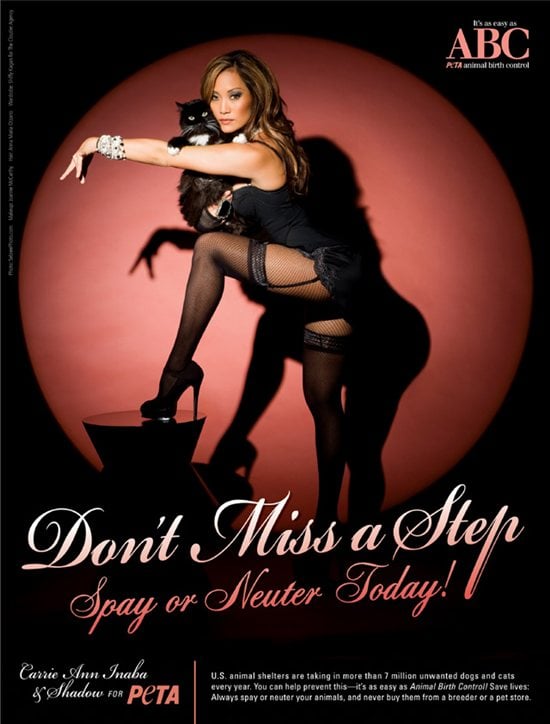 Shadow literally walked right into Dancing With the Stars judge Carrie Ann Inaba's life—through her front door as a stray. He quickly won her heart and then went after several hundred thousand more with his PETA ad.
3.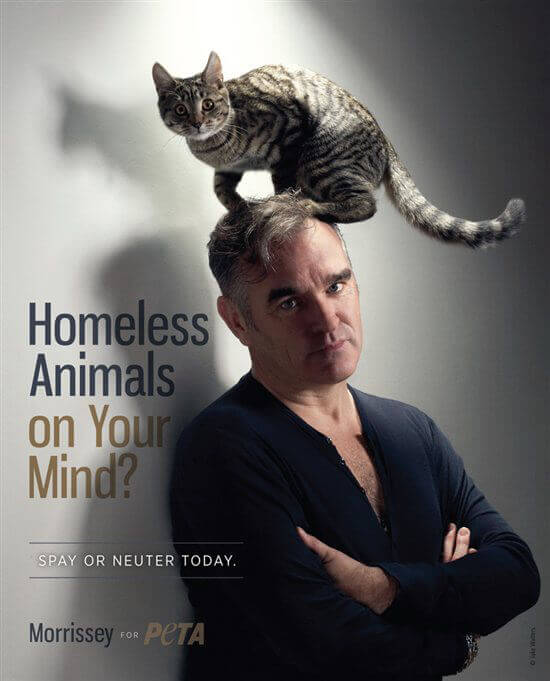 What do you think about a cat who's a Morrissey fan? Obviously, he has great taste in music, has a wry sense of humor, and is a big spay/neuter advocate!
4.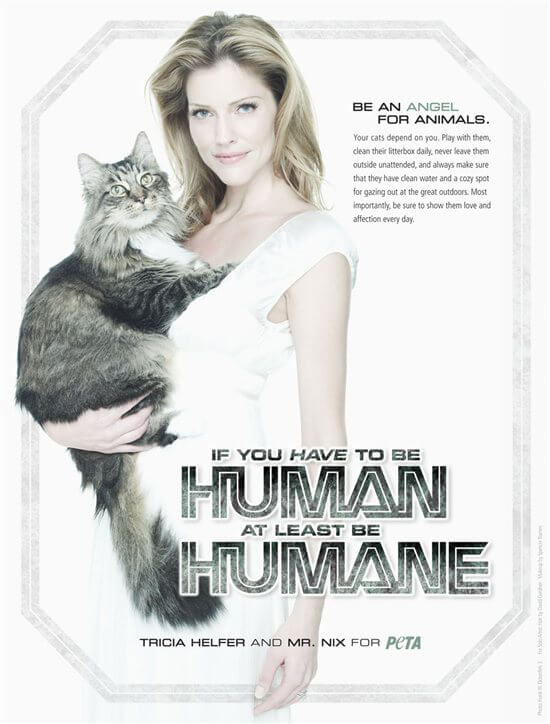 Mr. Nix lived up to his name when he helped his favorite human, Tricia Helfer, nix the problem of cats being neglected by their guardians. And clearly he did it with panache.
5.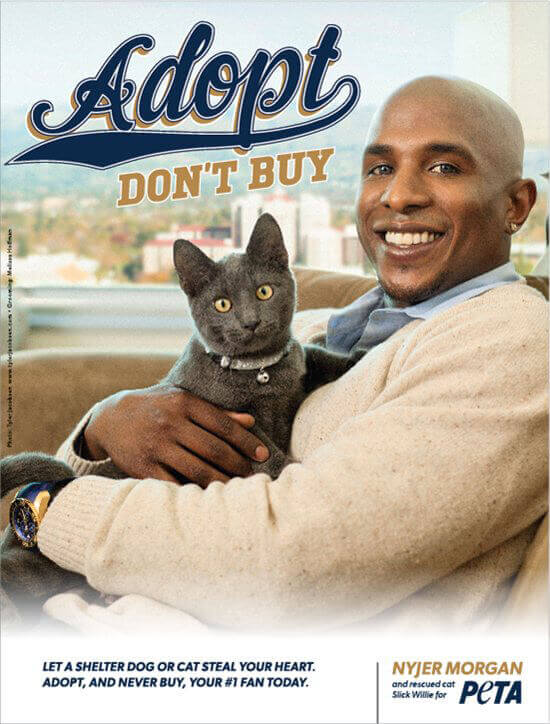 Slick Willie won hearts and minds on Twitter when he and his guardian, Nyjer Morgan, starred in an ad for PETA. But before Slick Willie was famous, he was in an animal shelter looking for a home like millions of other cats. So he used his platform to encourage everyone always to adopt, never buy.
6.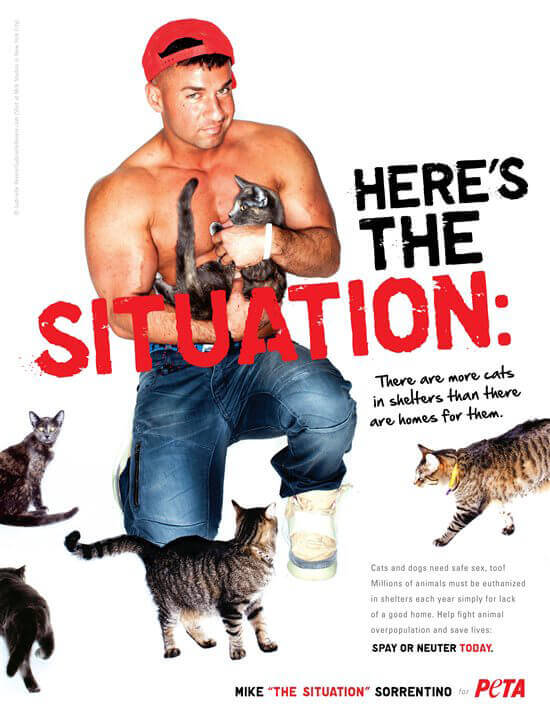 The Situation is used to being surrounded by females, but even he realizes the importance of protection. These frisky felines help show everyone why it's crucial to spay and neuter.
7.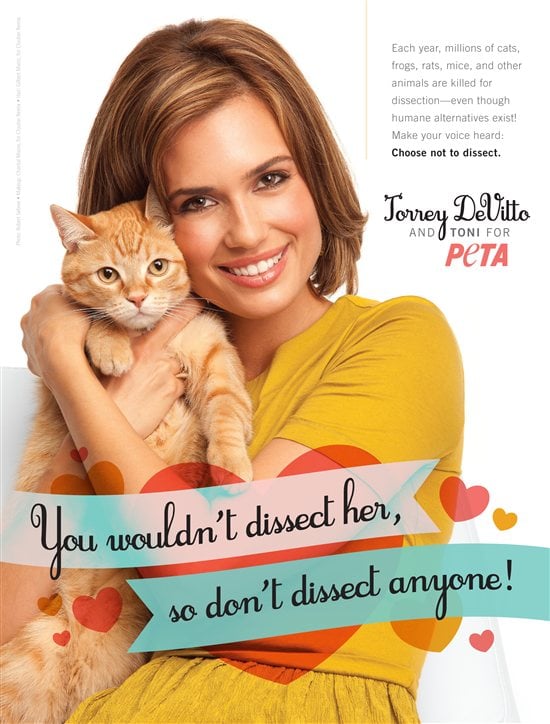 It was pretty clear what rescued cat Toni thought of her costar, Torrey DeVitto, during the shooting of her anti-dissection ad: "She's grrrrreat!" And Toni was great at showing kids that they have a choice not to dissect any animal.
If you are ready to share your home with a new cat, please take a cue from these famous felines and adopt one from your local animal shelter, spay or neuter him or her, and give your cat a lifetime of quality care and friendship.