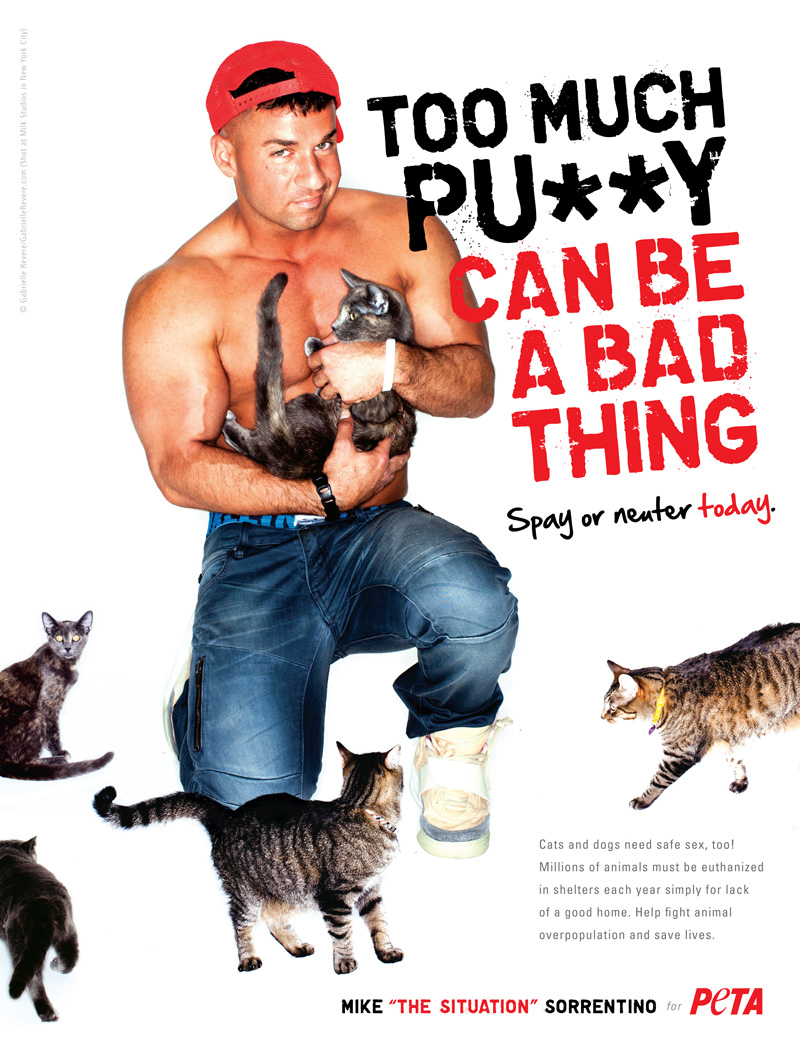 Mike "The Situation" Sorrentino is taking his time off from the exciting life on MTV's Jersey Shore to help end animal homelessness. He knows that the only way to end the animal overpopulation crisis is to always spay and neuter your companion animals. There are lots of lucky animals who get to go to loving homes, but unfortunately, there are far more animals in need of families than there are wonderful people to adopt them. Mike and PETA made this ad to help spread awareness of animal homelessness and of the fact that we really do have the power to help animals have a better life.
Here's the situation: Every year, 6 to 8 million abandoned, lost, or unwanted dogs and cats enter animal shelters. Half are euthanized because there simply are not enough homes for them all. Animals who aren't fortunate enough to be taken to a shelter struggle to survive on the streets and suffer from starvation, dehydration, diseases, parasites, or injuries or are tortured by cruel people.
Watch this exclusive interview for more ways to help animals and see why Mike thinks his dog has the best name ever:
https://www.youtube.com/watch?v=1DNKhhJjvWI

Remember: Always spay and neuter you cats and dogs!
Take this pledge to commit to ending animal homelessness and giving every animal a chance for a loving home.