"We'll see you in court." That's the gist of what PETA said to three government agencies after repeatedly asking them to release documents on horrific experiments paid for by taxpayers and carried out in government laboratories—and being stonewalled every time.
PETA Is Suing the Government
PETA has filed a lawsuit in Washington, D.C., against the U.S. Department of Health and Human Services, the National Institutes of Health (NIH), and the National Institute of Mental Health (NIMH). It's our right as taxpayers to know how the government is using our money to fund experiments on animals involving food deprivation, near drowning, electric shocks, and other equally horrific activities that have repeatedly failed to produce treatments for humans or otherwise advance medical science.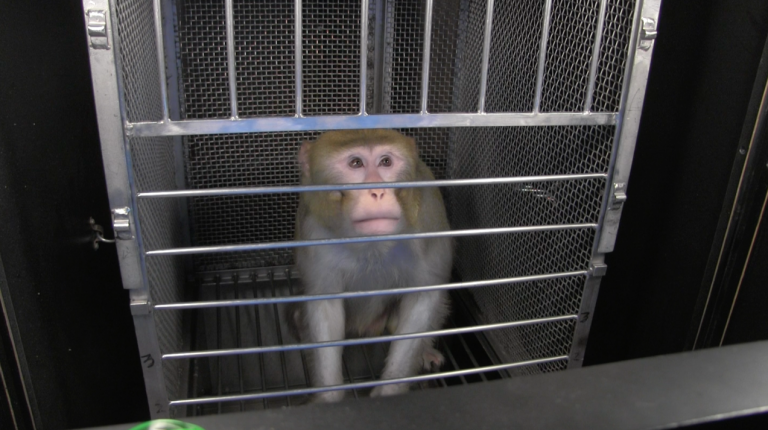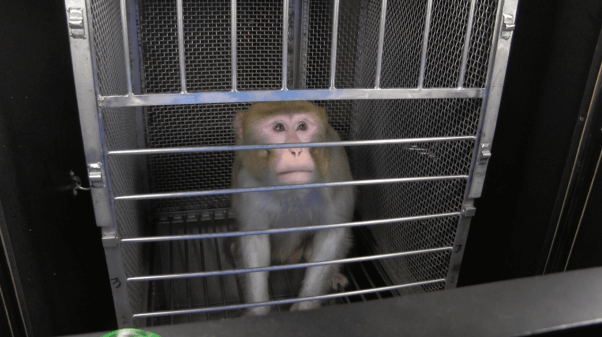 PETA's Requests Were Put on the Back Burner for Over a Year
The Freedom of Information Act requires that agencies respond to requests within 20 working days of receiving them—but PETA has been waiting for responses to some of our requests for more than a year. Enough is enough. The animals being tormented, mutilated, deprived, and killed in windowless laboratories can't wait another second.
The Government Is Attempting to Hide Horrific Abuse Funded by Taxpayers
PETA requested records related to NIMH's experiments on animals, including NIH experimenter Elisabeth Murray's notorious "monkey fright" studies, in which she cuts into monkeys' heads, saws off a portion of their skulls, and then injects toxins into their brains to inflict traumatic brain damage before frightening the animals with realistic-looking spiders and snakes.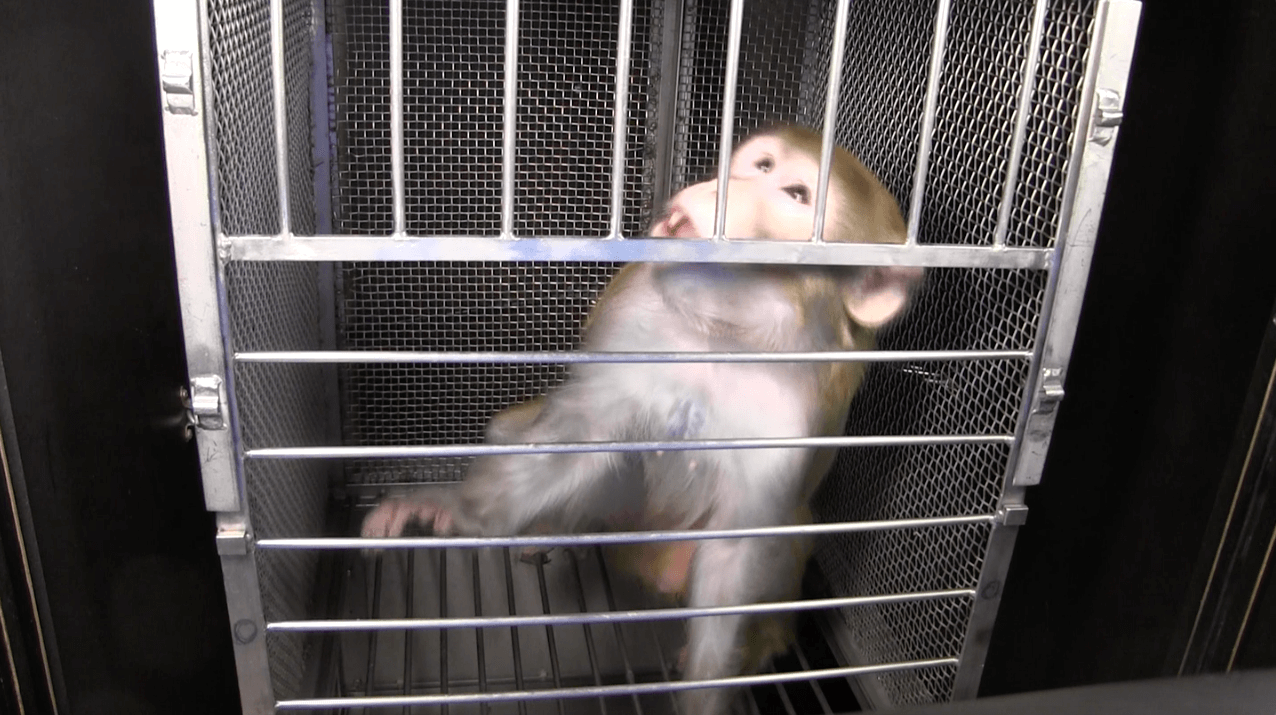 She also deprives monkeys of food and water, surgically attaches head posts to their skulls, and restrains them for hours at a time. Many are forced to live in social isolation, and all are eventually killed. Murray's experiments, which have received more than $49 million in federal funds, claim to shed light on human neuropsychiatric disorders, but they haven't produced a single treatment or cure for humans in the 30 years that they've been being conducted.
PETA Is Suing Because It's Our Right to Know the Truth
If the government insists on squandering hundreds of millions of our tax dollars annually on its animal-torture chambers, it's obligated to answer to us. PETA is suing for the public records that we need to hold these speciesist experimenters accountable.
We're also seeking records related to NIH experimenter Heather Cameron's tests on mice and rats, in which she shocks their feet, deprives them of food, restrains them in small Plexiglas tubes, and drops them in beakers of water for up to 20 minutes.
We Won't Back Down
These twisted experimenters likely know the torture techniques that they employ under the guise of "research" are catastrophically flawed, and some have even acknowledged their shortcomings in scientific papers—but they haven't stopped doing them. Such experiments are an affront to human decency and an embarrassment to science. Research money should be redirected toward human-relevant models and cutting-edge methods that hold promise for humans. As long as our own government is hell-bent on wasting its citizens' money to carry out unfathomably horrific crimes against humanity, we'll be speaking up, challenging it, and holding it accountable.