Do you know where your taxpayer money actually goes? In the past year alone, the National Institutes of Health (NIH) used $19.6 billion to fund cruel and useless experiments on animals. This mind-boggling amount comes directly from your pocket. No matter how you fill out a tax form, your hard-earned dollars help pay for experimenters to torment and kill millions of mice, monkeys, and other animals.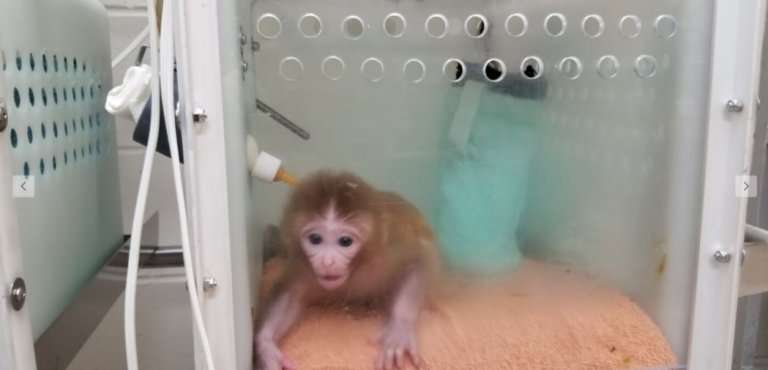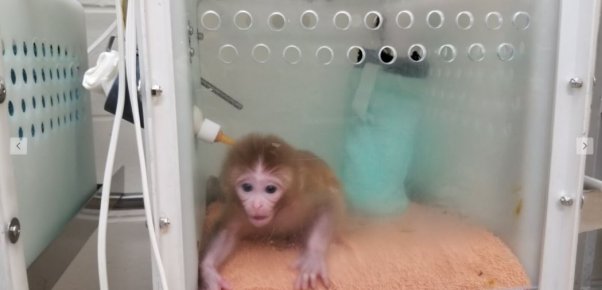 A representation of primates at UW
What Do Taxes Pay For?
Your taxes support a broken system: 95% of all new drugs that are shown to be safe and effective in animals fail or cause harm in human clinical trials. Because different species react differently to drugs and diseases, the results of experiments on mice, rats, and other animals can't be applied to humans. And 90% of basic research, most of which involves animals, never results in any treatment or cure for humans.
Experimenting on animals delays the development of effective drugs and treatments—but you're paying for that waste anyway. 
Your Taxpayer Dollars at Work
Below is a short sample of the many ways NIH currently wastes tax money:
1. At the Wisconsin National Primate Research Center, monkeys are kept in bleak windowless rooms, driven mad by constant confinement, and attacked by stressed cagemates. During a recent PETA investigation, workers referred to certain monkeys as "semen donors." Typically, they're pulled out of cages using poles that fasten onto the metal collars that the monkeys are forced to wear around their necks. The animals are then strapped into a restraint chair, and experimenters electroshock their penises until they ejaculate. 
This hellhole receives tens of millions of dollars each year from NIH. PETA is calling on the agency to pull funding from this horror show.
Help Stop Monkeys' Terror in Wisconsin
2. At the National Institute of Mental Health (aka "the National Institute of Monkey Hell"), Elisabeth Murray saws open the skulls of live monkeys and then injects toxins to burn their brain cells. PETA obtained never-before-seen video of these victims being deliberately frightened with fake snakes and spiders.
Not one treatment or cure for humans has resulted from this cruelty—part of a decades-long project in which monkeys are abused and terrorized—but the government has spent $47 million on it since 1998. 
Help End the Monkey Fright Night
3. Internal documents obtained by PETA and insider information reveal that the Washington National Primate Research Center (WaNPRC) is killing thousands of monkeys in meaningless experiments. The WaNPRC, located on the campus of the University of Washington, has a facility dedicated to conducting experiments on baby monkeys, who are placed inside barren cages all alone. They spend their miserable years pulling out their hair and pacing back and forth in the cramped cages.
In 2019, the University of Washington received more than $13 million in funding from NIH for the basic operations of the center. The WaNPRC is wasting taxpayer money and violating federal animal welfare laws. 
Help Close This Cruel Primate Research Center
4. PETA had to sue the Oregon National Primate Research Center (ONPRC) to get video of a taxpayer-funded experiment that was as cruel as it was ridiculous. After Japanese macaques were impregnated, their babies were torn away from them and placed alone in a small, unfamiliar cage. The young macaques were deliberately taunted by an experimenter, who made threatening gestures to determine whether they can be intimidated.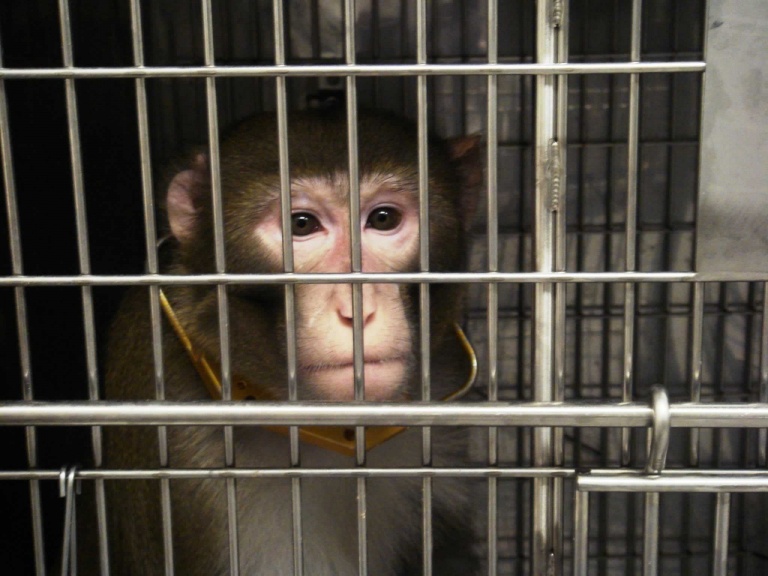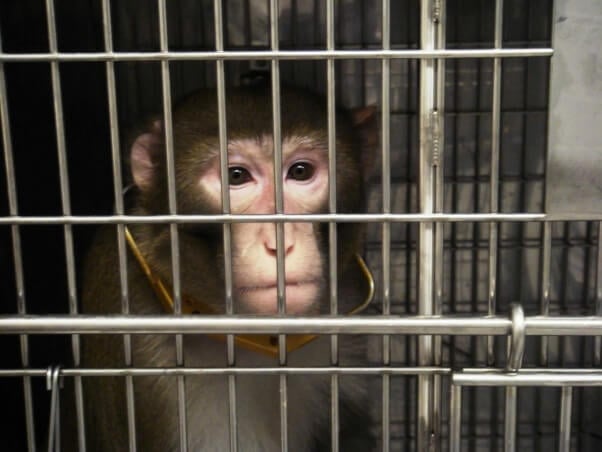 Federal inspection reports obtained by PETA reveal that the list of atrocities inflicted on monkeys there is long and disturbing. In one incident, a monkey died after workers failed to notice that he was trapped behind a cage. In another, workers failed to give pain medication to a monkey after he was used in an experimental surgery.
The ONPRC imprisons more than 6,400 monkeys and receives tens of millions of dollars a year in taxpayer funding—help us shut it down today.
Take Action to Shut Down the ONPRC
5. At Johns Hopkins University, experimenter Shreesh Mysore is using more than 50 owls in pointless experiments in which he exposes their brains, sticks electrodes into them, restrains them for 12 hours at a time, and blasts them with lights and sounds. 
He's being bankrolled by taxpayers—to the tune of more than $1.5 million taxpayer dollars—by a federal institute that's part of NIH. 
Help Shut Off Funding for Owl Torture
How to File Taxes Without Terror
Whether you're getting a tax return or owe Uncle Sam this year, your money should never go toward caging, cutting open, and killing animals in useless experiments. 
Help end this cruelty by urging your members of Congress to mandate that NIH stop throwing away taxpayer money on cruel, useless animal experiments and instead fund the use of superior, non-animal research methods.