For the first time ever, the celebrities who have starred in PETA's perennially popular "Rather Go Naked" ads are assembled in one place—or at least their images are. Beginning this week, the Mars Gallery in Chicago's West Loop will offer an eyeful of Hollywood hotties in the buff—including Olivia Munn, Pamela Anderson, Taraji P. Henson, Kim Basinger, Christina Applegate, and Alicia Silverstone—in the unique exhibit Naked Ambition: 25 Years of PETA's Sexy Celebrity Ads.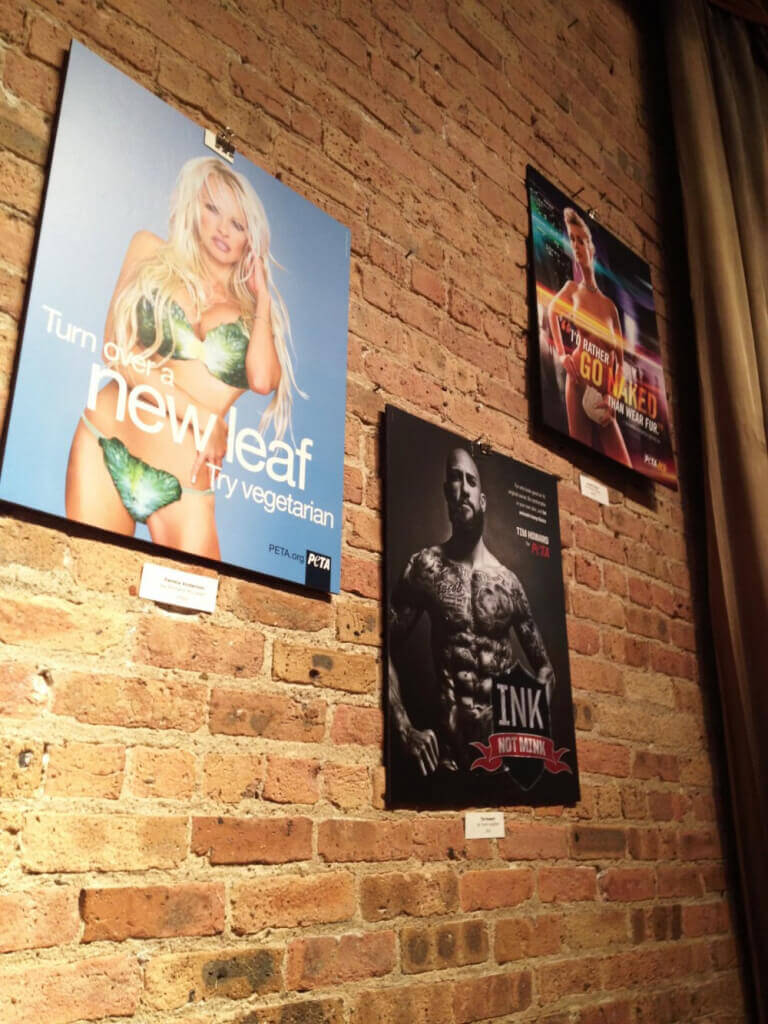 PETA held a reception at the gallery to launch the exhibit, and guests chatted and noshed on vegan wings and other tasty fare from the highly acclaimed Chicago Diner.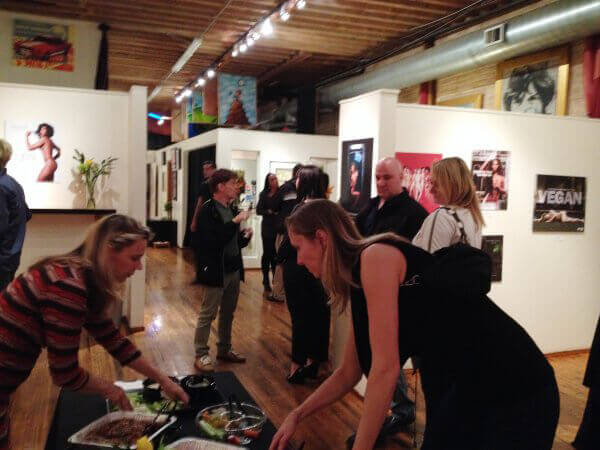 PETA's "Rather Go Naked Than Wear Fur" campaign began with The Go-Go's in 1989, and since then, it has featured such celebrities as Christy Turlington, Wendy Williams, and Melissa Etheridge. The exhibit also includes many of the men who've disrobed for PETA ads, including soccer sensation Tim Howard, Tommy Lee, and Steve-O, all of whom appear in PETA's "Ink, Not Mink" tattoo series. Maggie Q, TLC's Chilli, and Dave Navarro have also appeared in various states of undress in support of PETA's motto: "Animals are not ours to experiment on, eat, wear, use for entertainment, or abuse in any other way."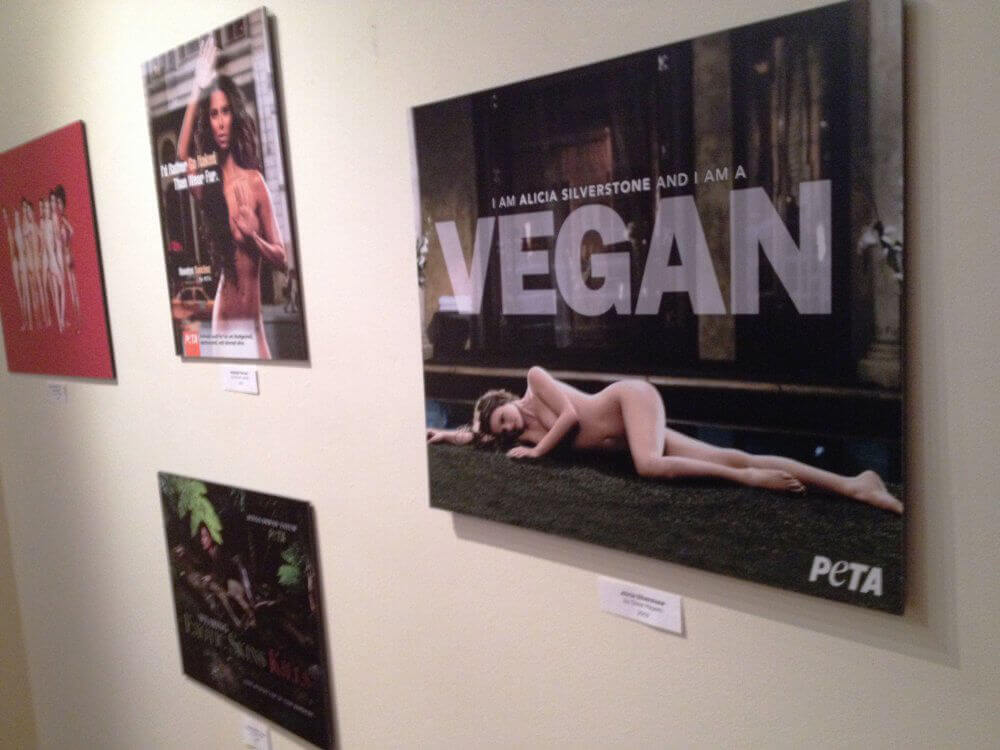 The Naked Ambition exhibit will be in Chicago through November 1, after which it travels to Philadelphia. If it's coming to a city near you, come on out and see what all the fuss is about.