Catching Steve-O with his pants down probably wouldn't come as a shock to most of his fans, but it's what he's dropping them for this time that might pleasantly surprise some of them! The Jackass star shed not only his pants but every stitch of clothing he was wearing to star in not one but two naked anti-fur public service announcements for PETA.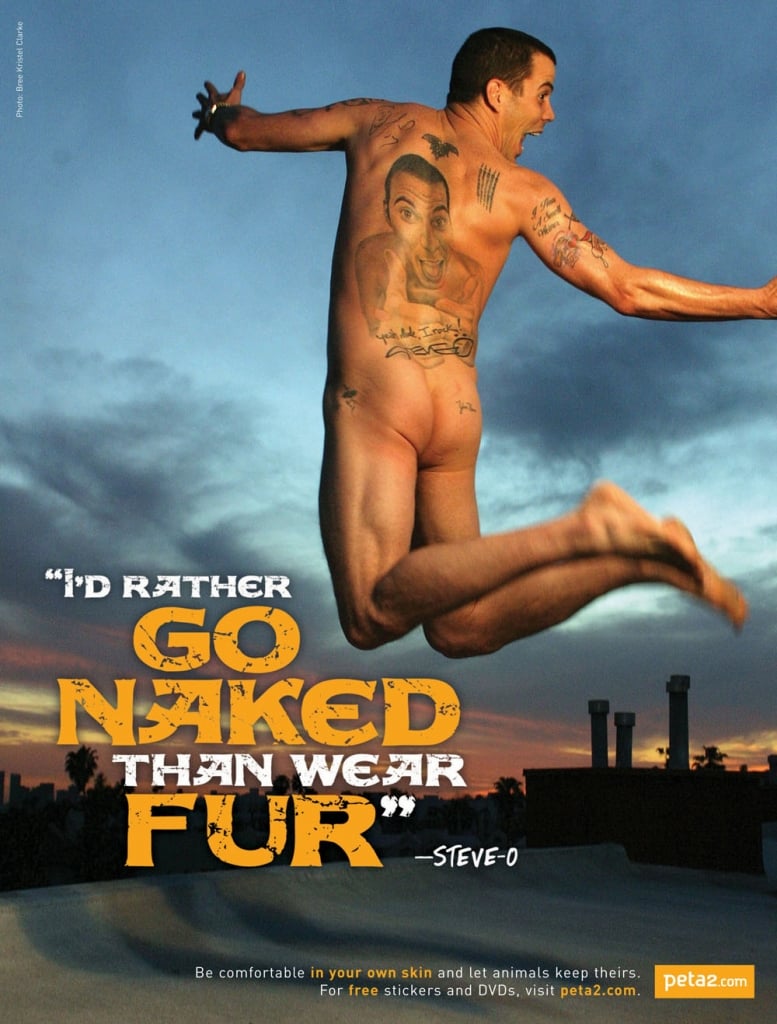 With the taglines "I'd Rather Go Naked Than Wear Fur" and "Ink, Not Mink," Steve-O shows off his tattoos and takes a stand against animal abuse. He encourages fans to "[b]e comfortable in your own skin and let animals keep theirs."
Steve-O is famous for the dangerous and painful stunts that he puts himself through, but he knows that animals killed for their fur don't have a choice. Foxes, raccoons, and dogs and cats are strangled, beaten, and electrocuted—and many of them are skinned alive—for the fur industry.
Steve-O put it perfectly in his interview with PETA: "Abuse yourself all you want―just leave animals out of it. Don't wear fur."
To see what else Steve-O had to say in his interview with PETA and to watch behind-the-scenes footage of his "I'd Rather Go Naked Than Wear Fur" photo shoot, visit PETA's blog The PETA Files.