U.S. national team and Everton, England, soccer goalkeeper Tim Howard knows what it's like to endure serious pain: He's played with a dislocated finger and two broken bones in his back! But he also knows that that's nothing compared to what animals experience at the hands of the fur industry. That's why the New Jersey native was eager to show off his tats (and a whole lot more) for PETA's latest "Ink, Not Mink" ad: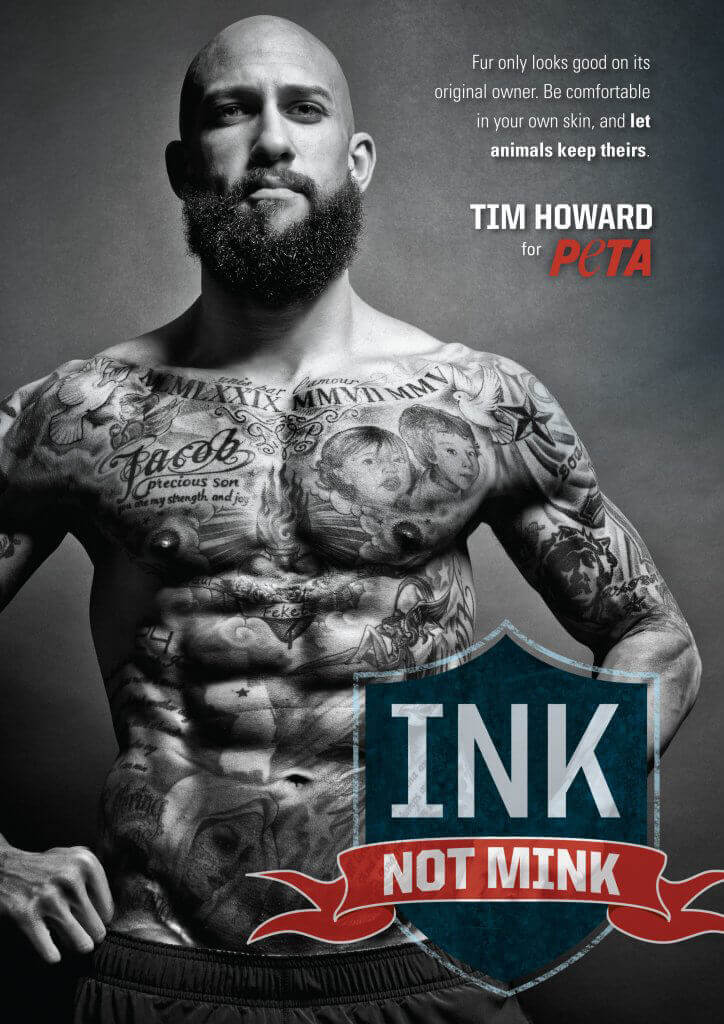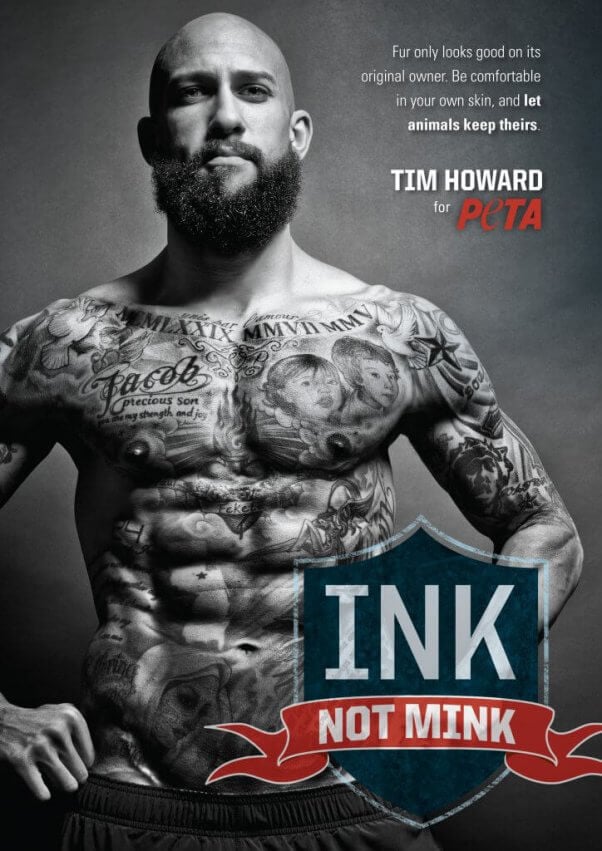 What motivated Tim to join the lineup of top athletes—including Terrell Suggs, Willis McGahee, Maurice Jones-Drew, and Metta World Peace—who have signed up with Team PETA? "Protecting animals is very important to me, and I think speaking out against fur is an amazing cause," he says. "When I see someone wearing fur, I just want to sit them down in front of one of PETA's videos and show them just how badly animals suffer for this supposed fabric that no one needs."
Tim knows that for every fur coat, collar, and cuff, animals suffered immensely. Every year, millions of foxes, rabbits, raccoons, minks, and other animals—even dogs and cats—are beaten, gassed, electrocuted, and skinned alive for their fur. Check out Tim's exclusive interview to find out more, and if you haven't already, sign PETA's pledge to be fur-free.