Don't let Tommy Lee's reputation fool you. The bad boy of rock can't resist a good cause when it comes to animals. "Be comfortable in your own skin and let the animals keep theirs," says Lee in his PETA ad, which features Tommy wearing nothing but his trademark tattoos alongside the slogan "Ink, Not Mink." The ad—shot by Mary McCartney, a longtime PETA supporter and the daughter of Sir Paul McCartney—was unveiled at New York's nightclub Home, which marked the occasion by announcing a door policy banning fur coats.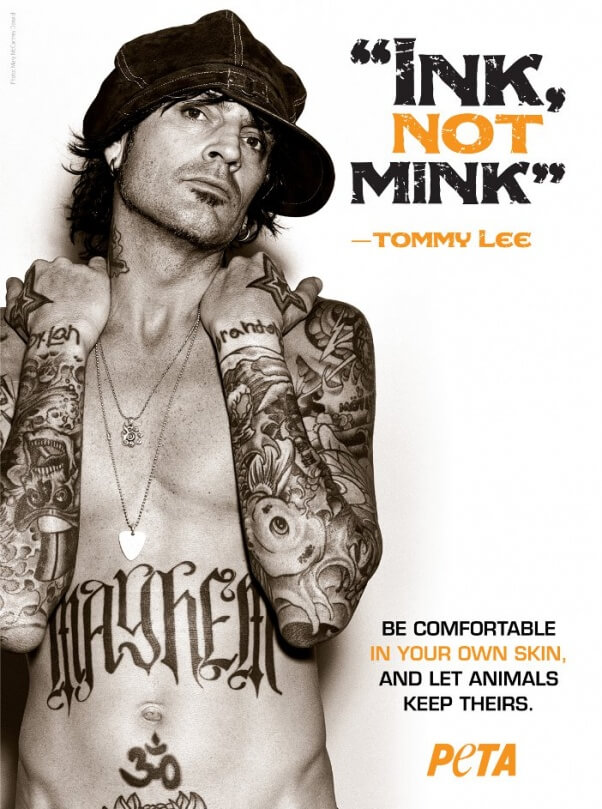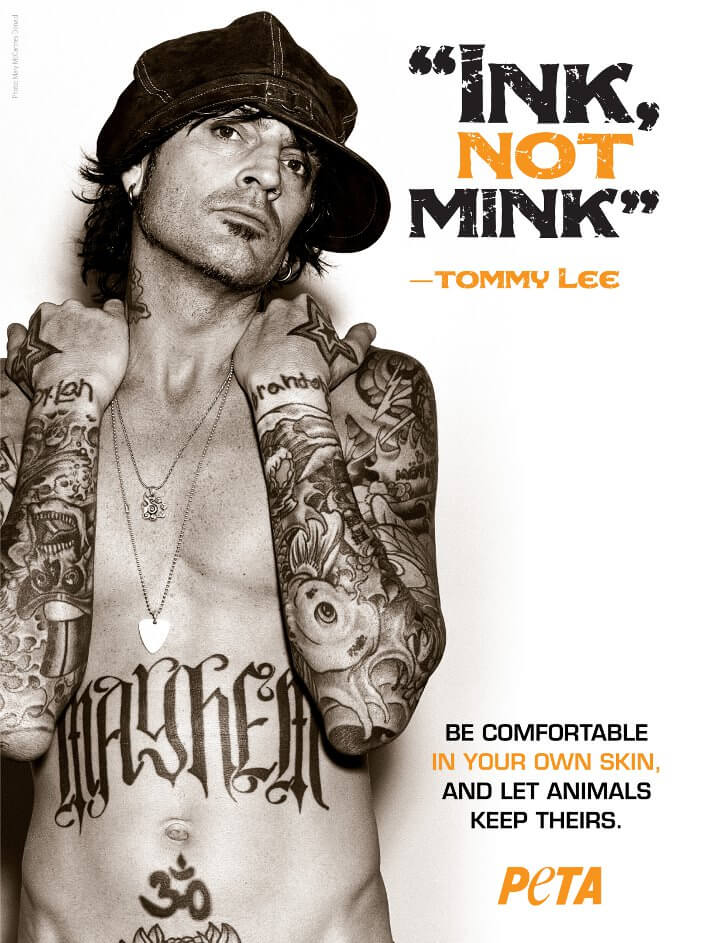 Tommy Lee first learned about PETA through longtime animal advocate Pamela Anderson. Says Lee in an interview with PETA, "I have actually been looking forward to getting involved. I get the PETA magazine, and what the fur trade does to animals is absolutely terrifying. … A lot of hip-hop artists wear fur, and they think it's a status symbol. That doesn't register for me; I just see dead animals."
Tommy Lee joins the ranks of celebrities such as Kim Basinger and Christy Turlington, who've also gone au naturel to save animals' skins in PETA's highly publicized "Naked" ad series.