Celebrity moms (and mothers-to-be) are getting a special delivery from PETA this Mother's Day, and it comes with a very important message.
PETA is encouraging celebrity moms to ditch dairy and go vegan this Mother's Day by giving them a bundle of vegan swag, complete with a "Not Your Mom, Not Your Milk" T-shirt, PETA President Ingrid Newkirk's bestselling book Animalkind, and a gift card to plant-based meal delivery service Veestro—perfect for quarantine and beyond! These gifts are part of a specially curated Mother's Day gift bag for Hollywood moms, organized by niche marketing company Distinctive Assets.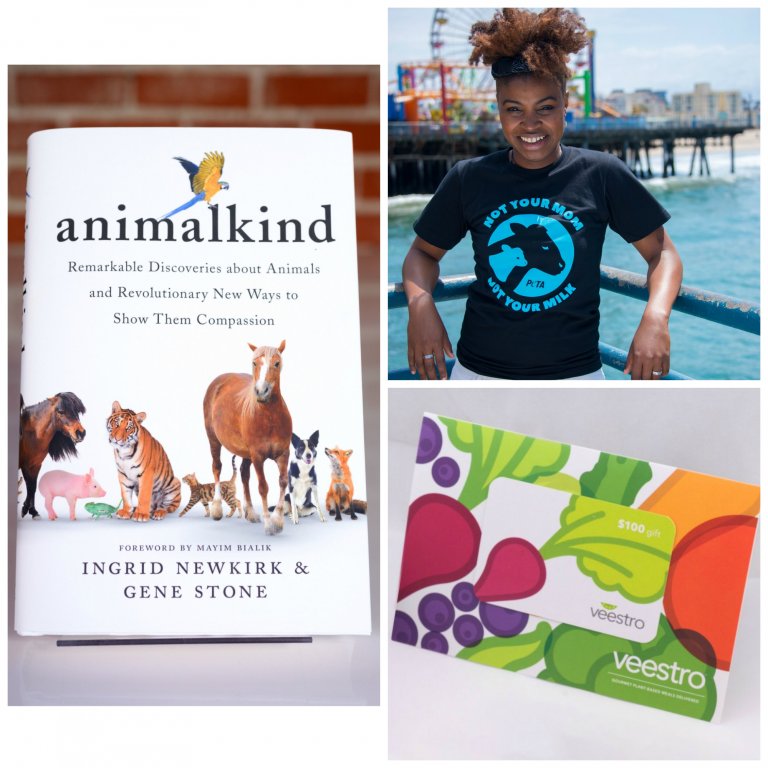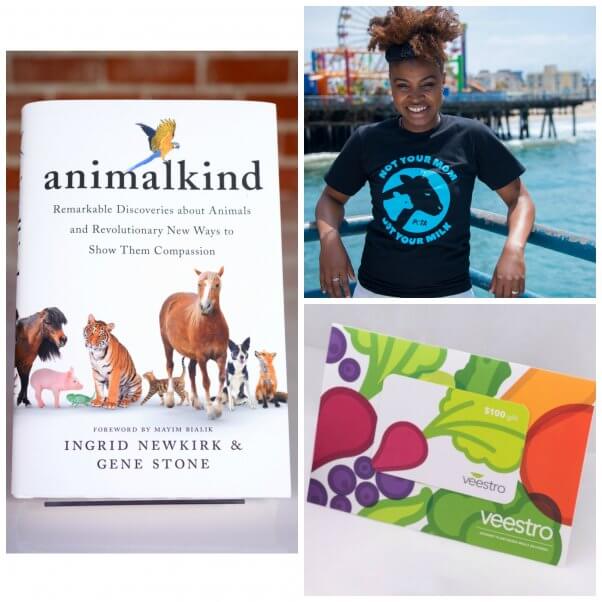 PETA's vegan gifts to help cows will be delivered to popular celebrity moms, including Rachel Bloom, Danielle Brooks, Kimberly Caldwell, Jenna Dewan, Cameron Diaz, America Ferrera, Ashley Graham, Yael Grobglas, Tamron Hall, Anne Hathaway, Milla Jovovich, Keira Knightley, Anna Kournikova, Diane Kruger, Blake Lively, Christina Milian, Shay Mitchell, Maren Morris, Danielle Panabaker, Laura Prepon, Chloë Sevigny, Amy Schumer, Sophie Turner, and Michelle Williams.
Like all sentient beings, baby cows deserve to stay with their mothers, making Mother's Day the perfect time to remind the world that milk is meant for baby cows, not humans. Cows are complex, sensitive beings, who can communicate with each other by using subtle facial movements, and they've even been known to respond to music. Losing a baby is a mother's worst nightmare, and it's no different for the mother cows on dairy farms, whose babies are stolen from them.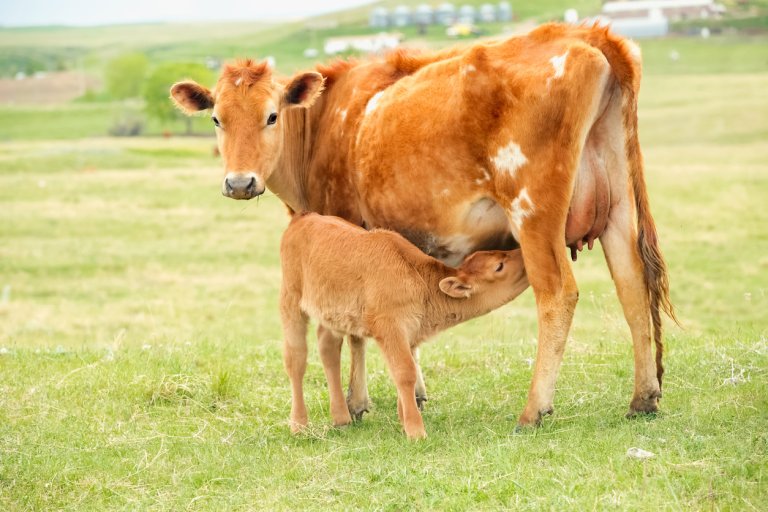 ©iStock.com/debibishop
PETA has collaborated with Distinctive Assets company for the stars, for other major celebrity gift campaigns to get our animal rights message across to some of Hollywood's most influential stars. For the 2020 GRAMMYs Gift Lounge, we partnered with vegan outerwear brand and PETA Business Friend NOIZE to hand out beautiful vegan coats and encourage stars like Gwen Stefani, Usher, and Rosalía to keep their winter wardrobe animal-free.
*****
Looking to give someone a special Mother's Day gift that also helps animals? Order them a copy of Animalkind, or check out the Mother's Day section of our PETA Shop! Some of our popular gifts for moms include the following:
As an Amazon Associate, PETA earns from qualifying purchases. If you buy something after clicking the Amazon links on this page, a percentage of the qualifying purchase will be donated to PETA and help us protect more animals from exploitation.