We celebrated many massive victories for our fellow animals this year by blowing the lid off cruelty to animals occurring all over the world—on farms, in breeding facilities, at racetracks, and elsewhere. Here's a quick recap of some of the shocking investigations that led to major animal rights victories in 2022:
Beagles Bred for Experimentation at Envigo Went From Cruel Cages to Loving Homes
For seven months, PETA's undercover investigator documented conditions at an Envigo-owned factory farm that bred and raised beagles to be sold to laboratories. Workers didn't give famished nursing mothers food, staff with no veterinary credentials cut puppies out of sedated dogs' abdomens before putting the mothers down, and more.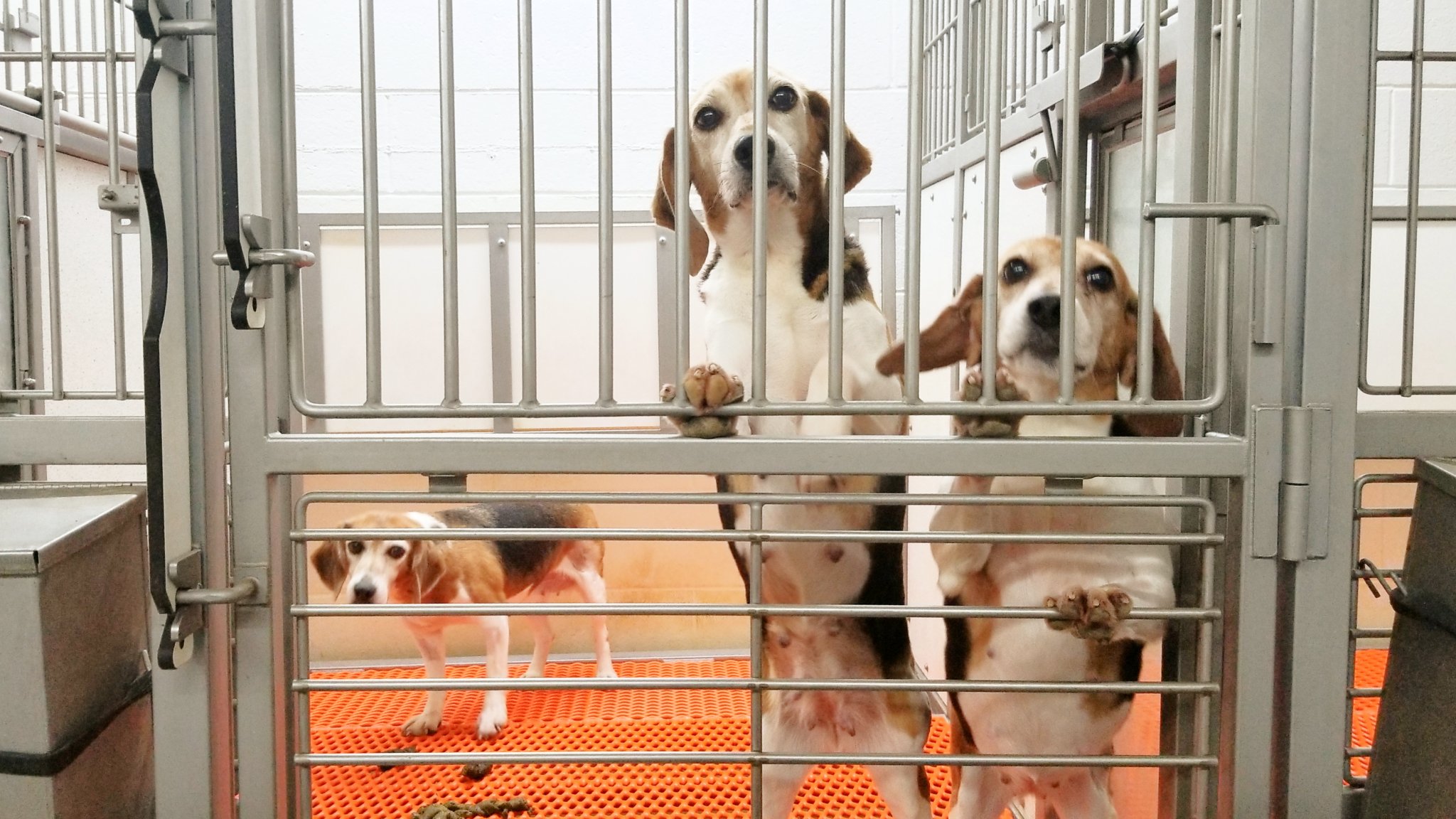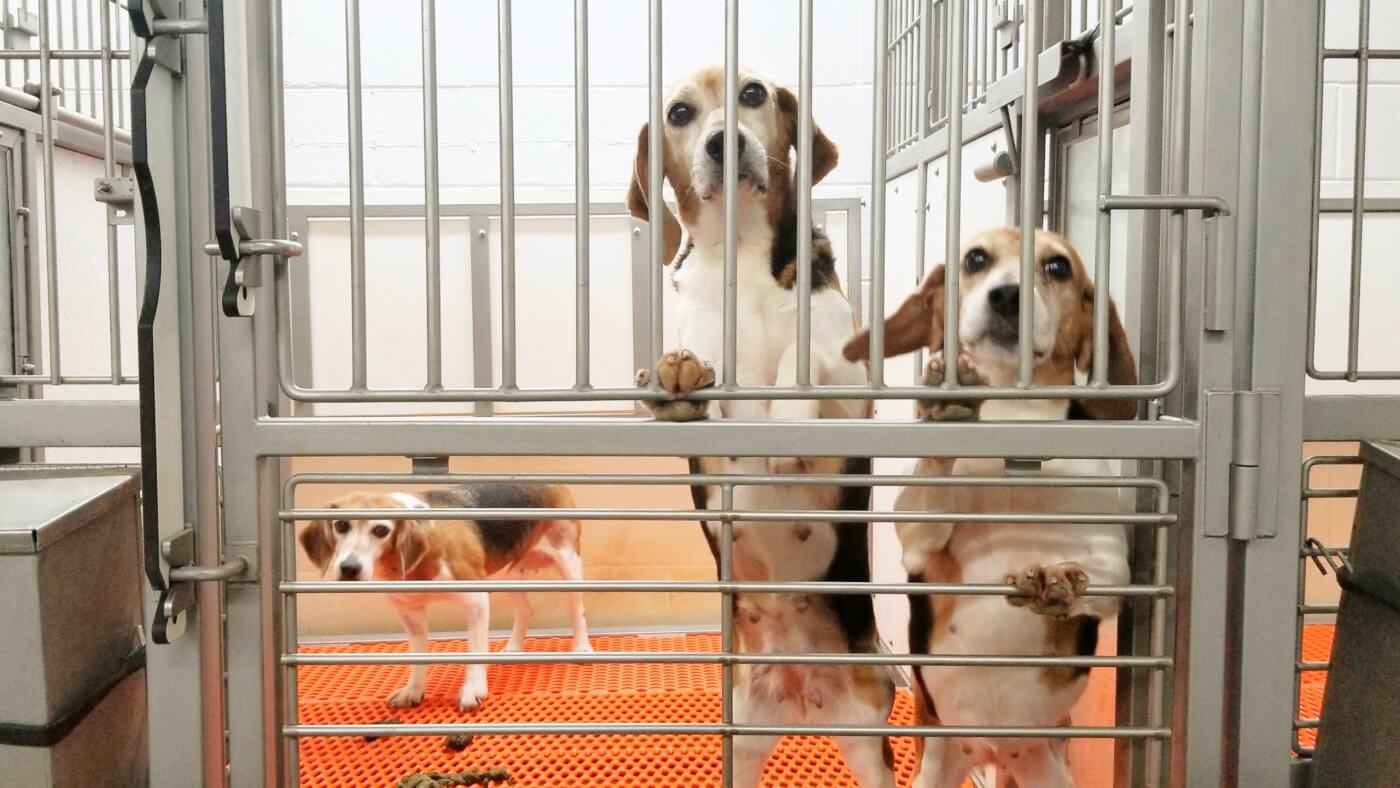 The shockwaves from our eyewitness exposé reached Congress. U.S. representatives and senators wrote letters urging officials to confiscate the dogs at the facility and suspend its license. Additionally, law-enforcement officials seized nearly 450 dogs and puppies from the facility, a judge approved a plan to remove all 4,000 surviving dogs from the facility to be adopted out, and Envigo's parent company, Inotiv, announced that it would close the facility.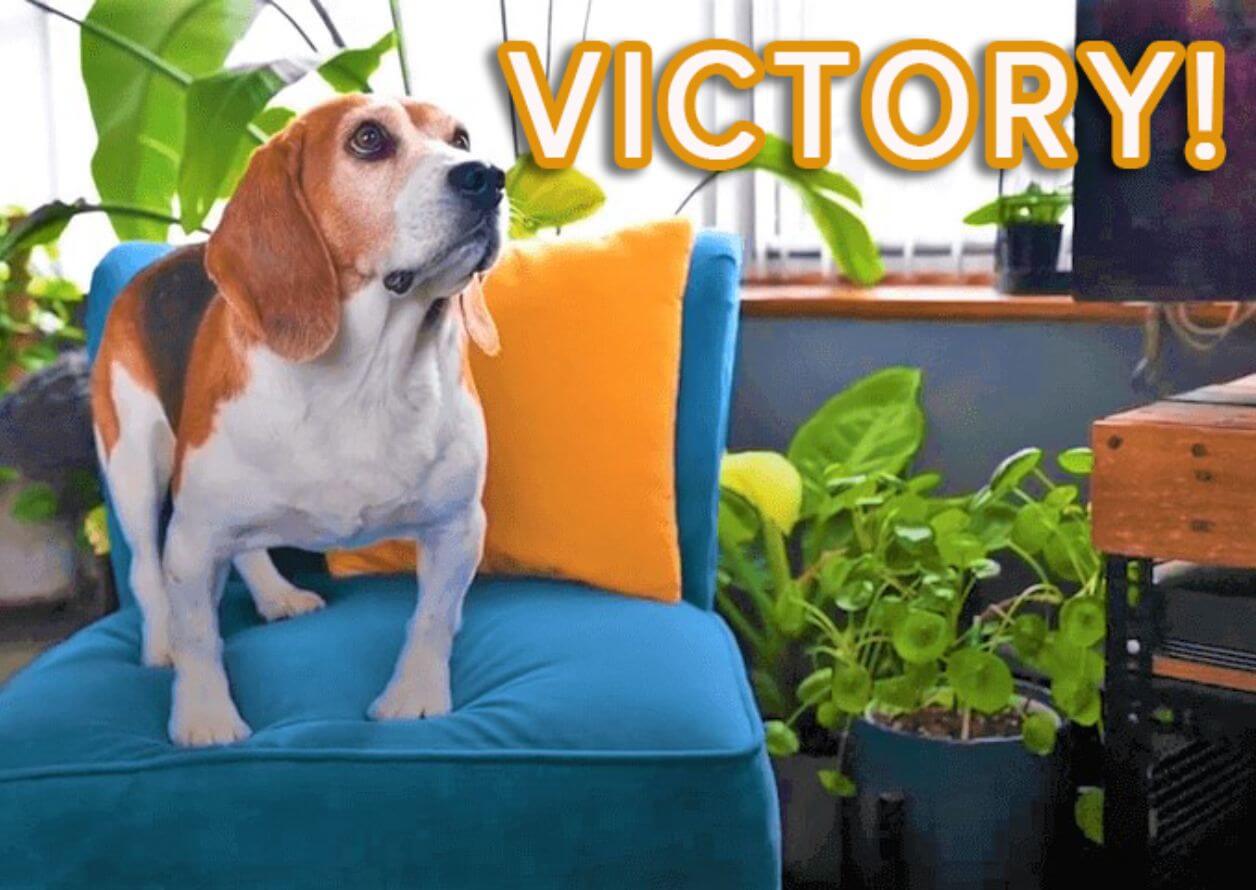 Now, all the dogs have been removed from this beagle-breeding hellhole. Twenty-five of them were adopted out from PETA's own shelter and placed in loving, permanent homes with their new, prescreened families. Learn more about how PETA's investigation led to a ripple effect and how Envigo's cruel operation came crashing down:
Police File Record-Breaking Number of Charges of Cruelty to Factory-Farmed Animals
PETA's investigation into a series of turkey factory farms supplying Plainville Farms—a Pennsylvania-based company that claims to sell "humane" turkey—revealed that workers kicked, stomped on, beat, threw, and mock-raped turkeys. Crew leaders did nothing to stop the abuse, and one of them—who kicked turkeys himself—repeatedly encouraged workers to kick and throw the birds.
In October 2022, law-enforcement officials filed charges against former Plainville workers for the cruelty that PETA's investigator had witnessed. With a total of 141 counts of cruelty to animals—including six felonies—against 12 men in six different counties, this case involves the most charges and defendants in any case of cruelty to factory-farmed animals in U.S. history.
Florida Stone Crab Fishers Face Felony Cruelty Charges
While investigating Florida's stone crab industry, a PETA eyewitness saw workers tearing crabs' claws off and throwing the mutilated animals back into the water, where many likely died of injuries or starvation. Based on our findings and following further investigation, officials arrested two of the fishers shown in the footage on felony charges of cruelty to animals.
One of the men was captured in PETA's video slamming a shark against the side of a boat and apparently carving out chunks of the animal's flesh to use as bait.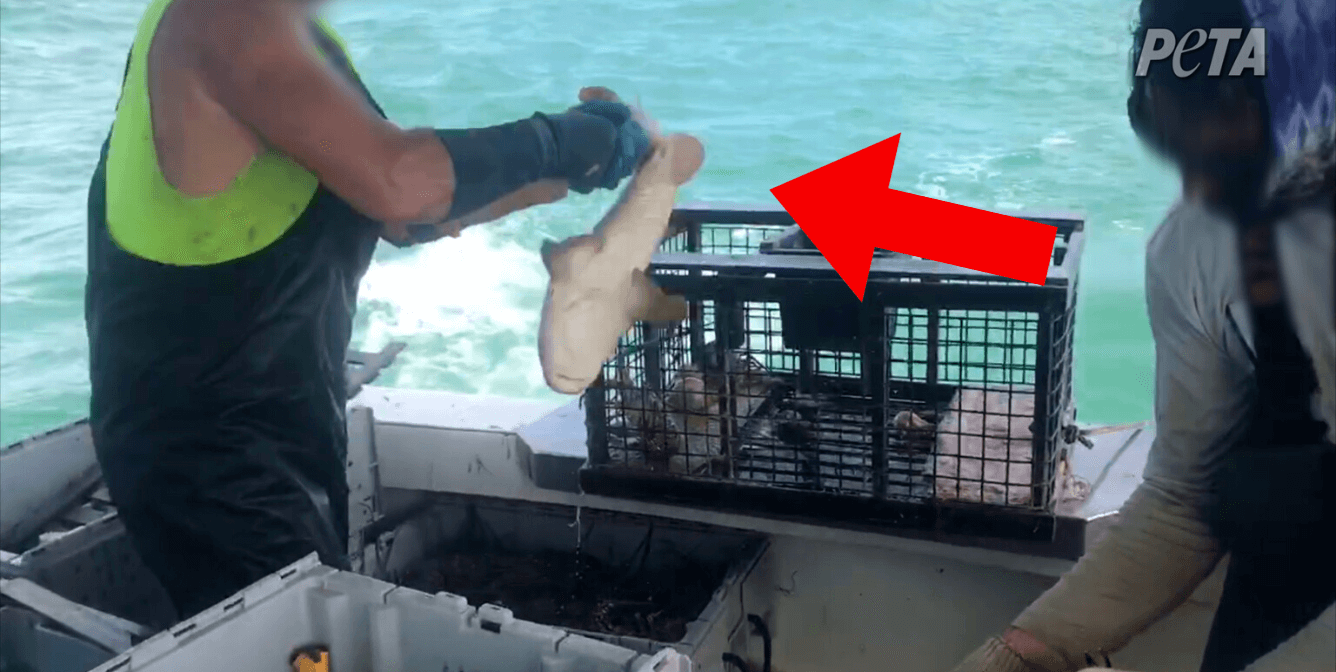 The other was shown ripping the mantle off a live octopus (or the part of the animal's body that houses their hearts and other organs), discarding the severed body part overboard, and leaving the mutilated animal to die slowly in a bin. Both men face a third-degree felony cruelty charge.
Horses Spared After PETA Exposes the Deadly World of Underground Races
PETA's 10-month undercover investigation into unregulated Quarter Horse racing found horses doped with cocaine and methamphetamine, jockeys using electric shock devices, fatal horse breakdowns, jockey injuries and deaths, and hundreds of thousands of dollars in illegal gambling at Rancho El Centenario—the largest black-market or "bush" track—in Georgia.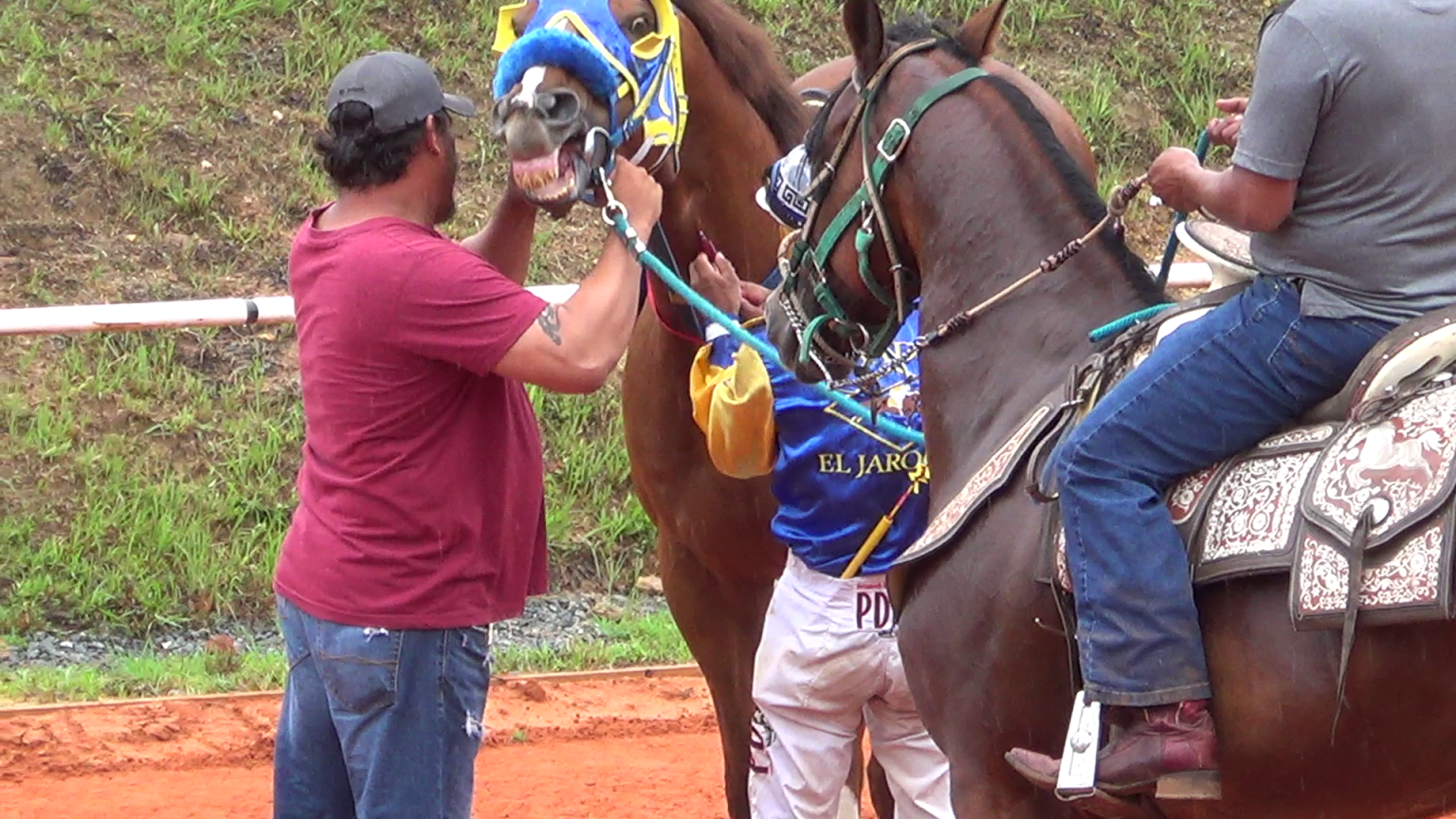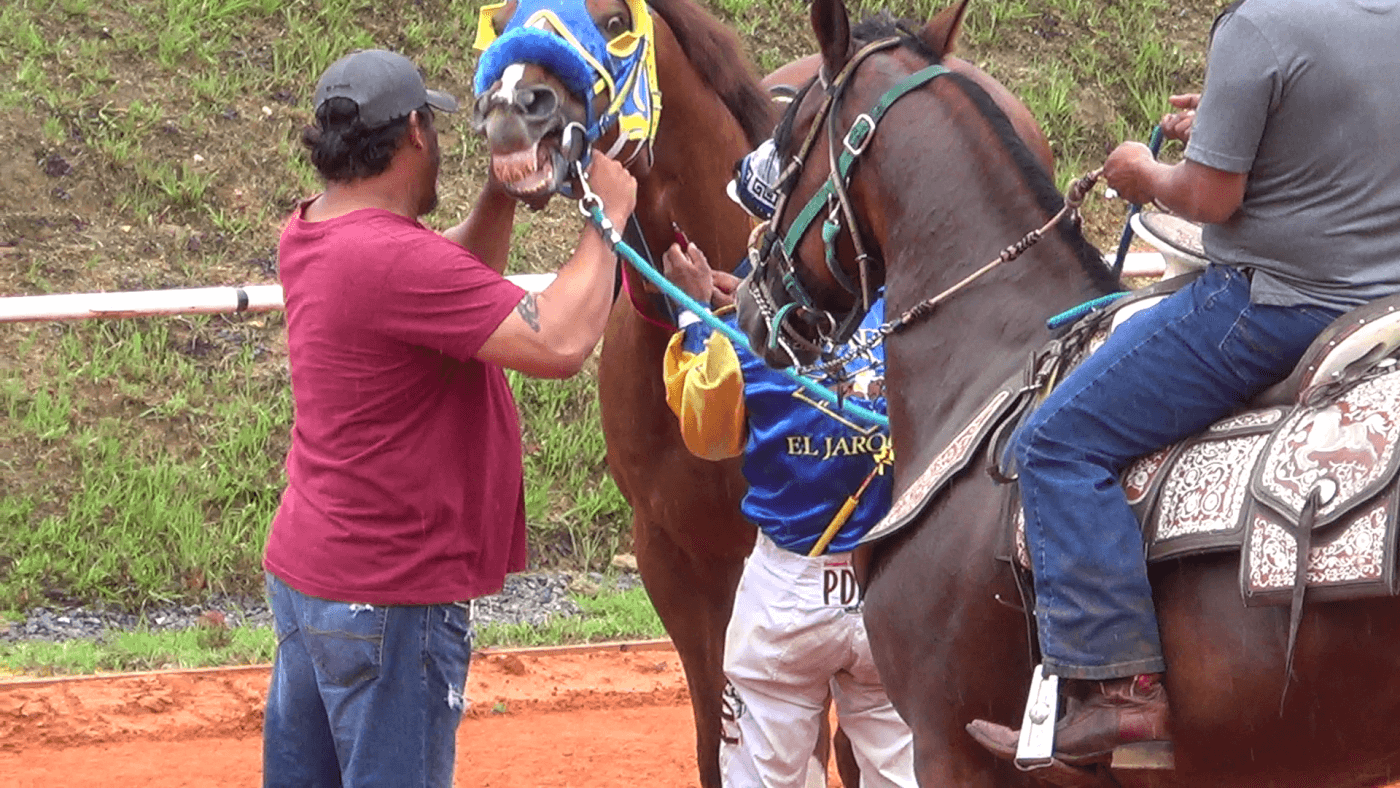 Videos from our investigation spread rapidly online, reaching tens of millions of viewers (and counting!) on TikTok alone, and compassionate supporters joined us in urging the American Quarter Horse Association to ban any jockeys, trainers, or owners who participate in unregulated black-market races.
After we filed complaints to authorities and The Washington Post broke the story on the front page of its sports section, Rancho El Centenario canceled a series of races, bush tracks in multiple states rushed to post new rules about doping and shocking horses, and multiple law-enforcement agencies opened investigations.
Stay tuned for more updates on our investigation's impact on the horse racing industry!
39 Dogs Rescued From Seedy Breeder After PETA Released Undercover Footage
A PETA undercover investigation revealed that JRT John's Jack Russell Terriers, a kennel in Michigan, confined dozens of Jack Russell terriers and their puppies to tiny kennels and dilapidated, urine-soaked boxes, with little protection from the bitter cold and snow. The breeder severed and twisted off puppies' tails and used nail clippers to cut off their dewclaws while they screamed in agony.
In January 2022—after PETA protests, which included sit-ins as well as thousands of calls and e-mails from our supporters to the local sheriff's office—humane agencies rescued the dogs from the facility.
In March 2022, a judge ruled that 39 dogs seized from the kennel would not be returned to the breeder and would instead be placed for adoption. The dogs, including one named Ruthie, will never again be used for breeding, watch helplessly as their puppies are taken from them and mutilated, or be kept in isolation. These long-suffering Jack Russell terriers finally have the lives they've always deserved. Watch Ruthie's story:
Leave 2022 on a Good Note by Supporting PETA's Investigations & Rescue Fund
PETA's eyewitness investigators expose—and ultimately help stop—the cruelty that animal abusers try so desperately to hide. And you can help keep our trailblazing work going: