BREAKING: In a big victory for animals, California just became the first state to ban the sale and manufacture of new fur items. Nearly 8,000 PETA supporters wrote to their representatives in support of the ban.
This is a victory years in the making, one that wouldn't have been possible without our supporters and activists everywhere. We've rallied …
#SanFrancisco and #LosAngeles have already banned fur, it's time for the whole state to go #FurFree!

PETA rep spoke at a rally encouraging lawmakers to vote YES on #AB44 — which would ban fur sales in #California. pic.twitter.com/C1RI7rO9y9

— PETA (@peta) August 22, 2019
… protested …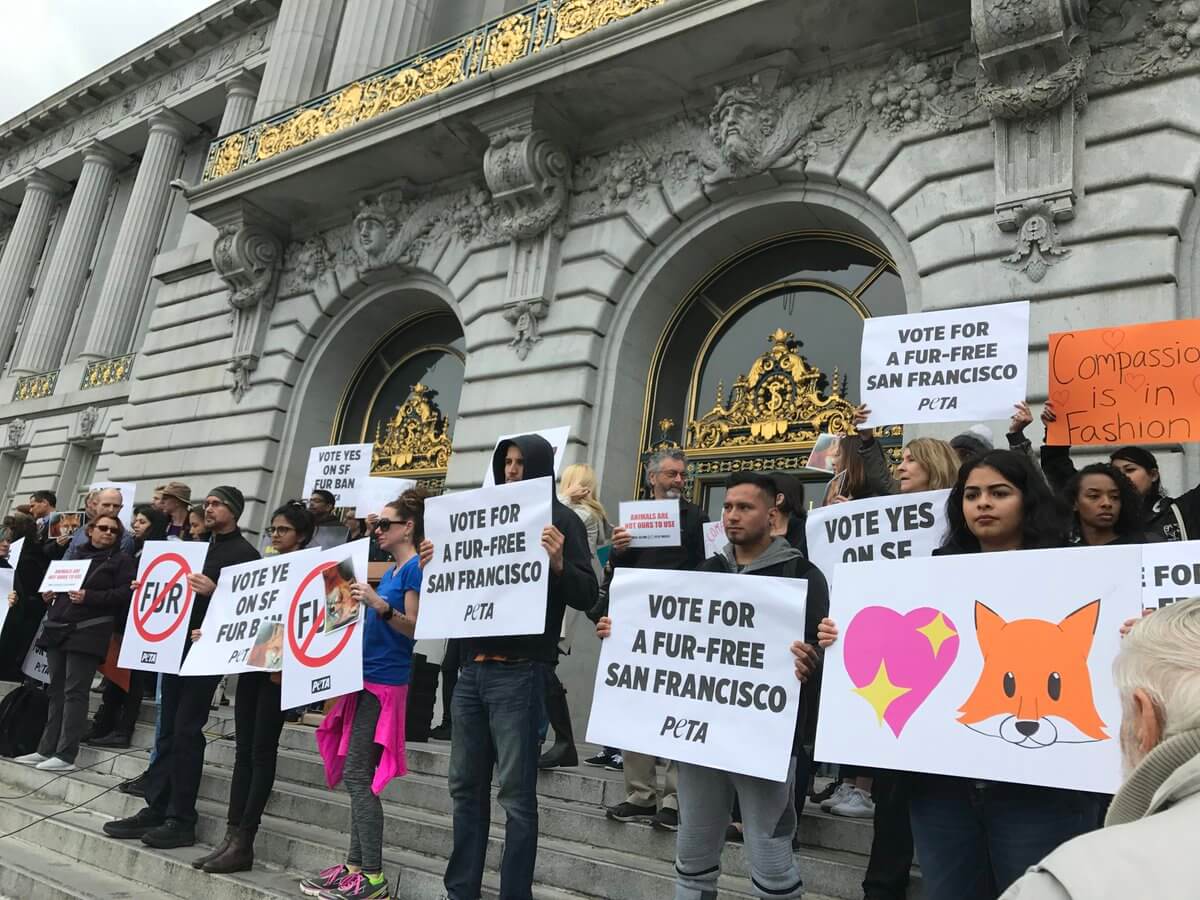 … signed petitions, cheered on stars who kindly gave their time to our "I'd Rather Go Naked" anti-fur campaign, like Taraji P. Henson and Gillian Anderson …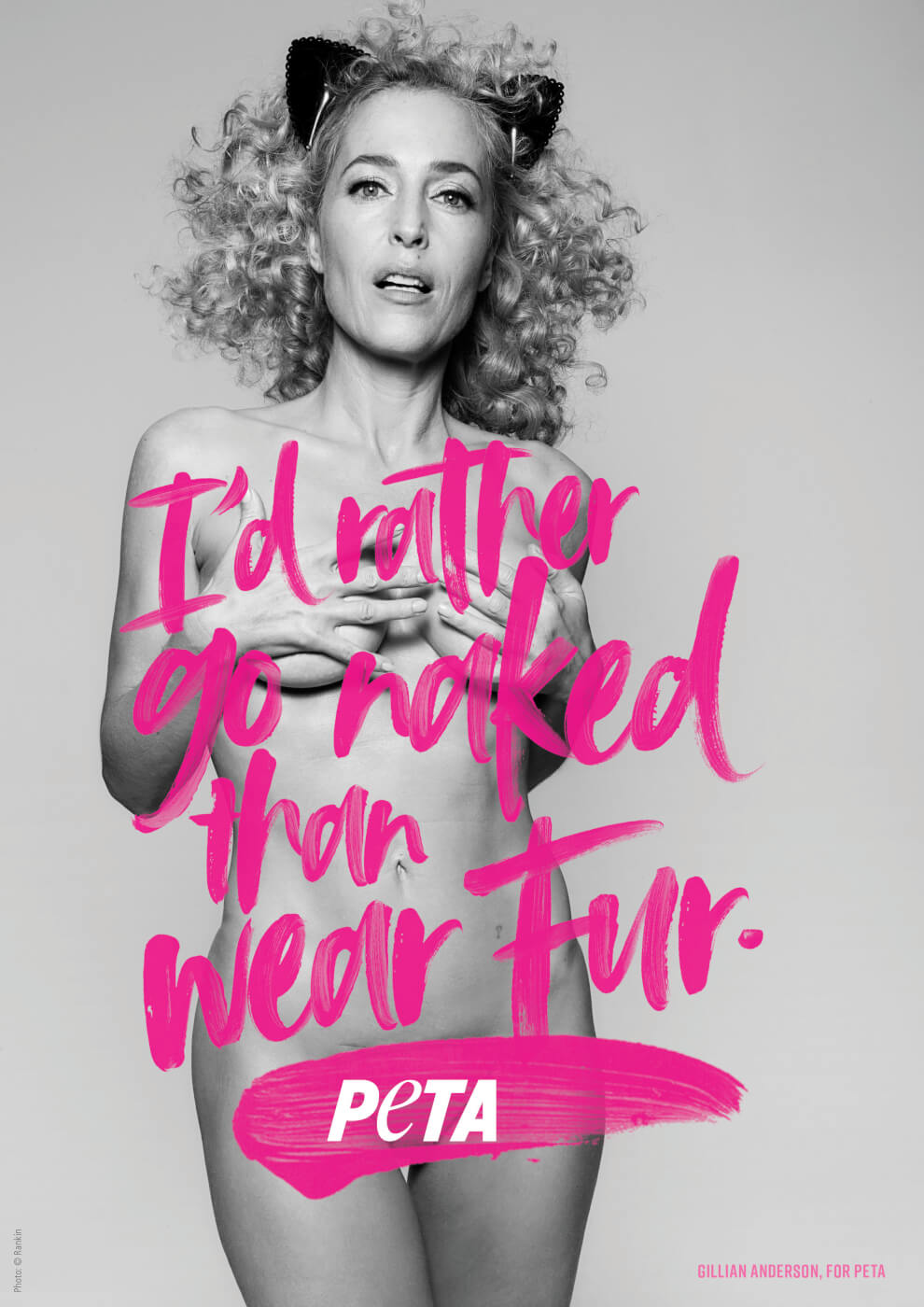 … taken over runways …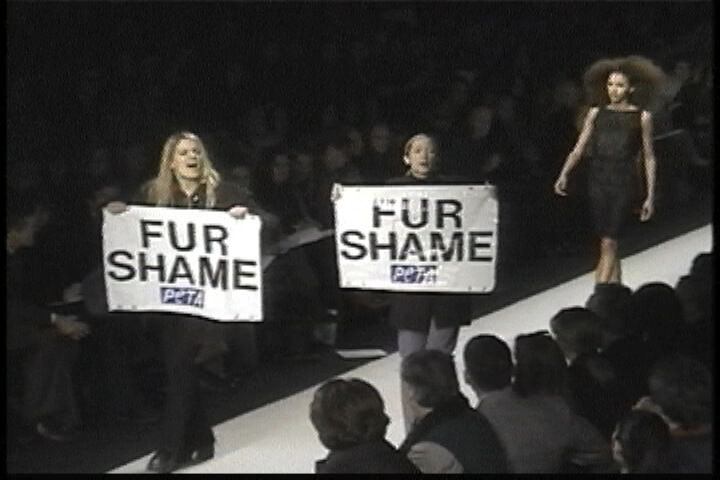 … as well as publicized investigation and exposé videos that've been viewed by millions, including one that revealed the virtually barren steel cages, isolation, lack of veterinary care, and painful medical procedures (including limb amputations performed without anesthesia) that hundreds of chinchillas at Valley View Chinchilla Ranch were forced to endure …
… all of which have helped persuade countless brands, cities, individuals, and now even the Golden State to ban fur. Activists from all over should claim this victory and keep the momentum going until every state, country, designer, and so on has banned fur.
It's not surprising, really, that California is taking such a stand for animals.
In 2011, West Hollywood became one of the first U.S. cities to institute such a ban. (This was after the city's council was bombarded with calls, letters, and e-mails from PETA supporters, both local and from outside the city, urging it to pass the measure.) In 2017, Berkeley followed suit. Then came San Francisco in March 2018, when the city's Board of Supervisors voted unanimously to ban fur. And who can forget when, just a few months later, Los Angeles became the largest U.S. city to ban fur sales following PETA's ceaseless efforts.
Our banners have always read, "Fur Is Dead," and now, California has shown the world that it agrees. We're toasting compassionate lawmakers and Gov. Gavin Newsom for sparing countless animals the agony of being beaten, electrocuted, and skinned alive for environmentally toxic items that informed shoppers no longer want and top designers no longer use.
This is PROGRESS! We hope @Burberry does the right thing and bans fur entirely. So many companies and designers are doing it pic.twitter.com/az5uEU9KQA

— PETA (@peta) May 7, 2018
California has emerged as a trailblazer for animals, and other states will now surely follow suit.
Are you a New York City resident?
If so, you can help ensure that cruelty to animals has no place in 2019. Find out how you can urge your city council member to cosponsor commonsense bill Intro 1476 to make New York City fur-free, too:
One of the kindest things you can do for animals is refuse to wear them. Click below to find out just how sensible vegan fashion is: