Following similar bans recently passed in Los Angeles and San Francisco, a proposed bill that would ban the sale of fur within New York City limits will soon be voted on—and it needs your support! This bill, cosponsored by council members from across the city, would protect animals exploited in the fur trade, the majority of whom spend their lives in cramped cages before they're beaten, gassed, or electrocuted; their necks are broken; or they're skinned alive. Animals trapped in the wild suffer, too—sometimes languishing for days in excruciating pain before trappers return to bludgeon, strangle, or shoot them to death.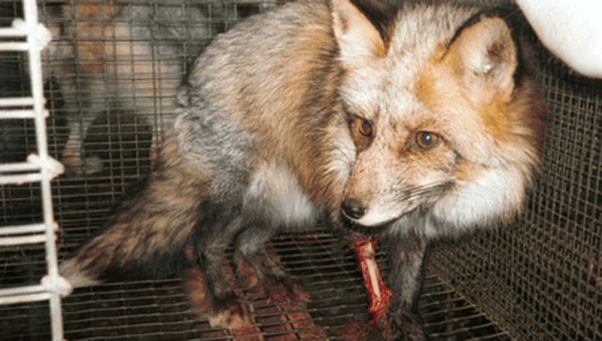 A citywide ban on fur sales would protect consumers, too: As fur has changed from a status symbol to a social liability, dozens of retailers have been caught selling real dog and cat fur from China labeled as faux fur. Consumer fraud has become so widespread that a straightforward fur ban is the only way to get to the root cause of such unlawful and unethical behavior.
That's why several major U.S. cities have already banned the sale of fur in their jurisdictions and hundreds of fashion houses—such as Versace, Chanel, Gucci, Donna Karan, and Burberry—have shunned fur in favor of innovative and luxurious faux-fur materials that spare millions of animals intense suffering and a violent death.
It's past time that New York City followed suit. Please inform your city council member that cruelty to animals has no place in 2019—and urge them to cosponsor commonsense bill Intro 1476 to make New York City fur-free.
Here's how to help—it's easy:
Find your council member, and click on the envelope icon to send him or her a message.
Please feel free to use our sample letter, but remember that using your own words is always more effective.