Fans of The X-Files may never get an answer to the "did they or didn't they" question about a relationship between Special Agents Mulder and Scully, but one thing is certain: The actor behind Scully—longtime PETA supporter Gillian Anderson—would rather go naked than wear fur.
"I found it liberating to use my body to make an important statement. People tend to look away from anti-fur ads showing mangled animals, but they're drawn to PETA's 'naked' campaign, and I'm proud to be a part of it."
—Gillian Anderson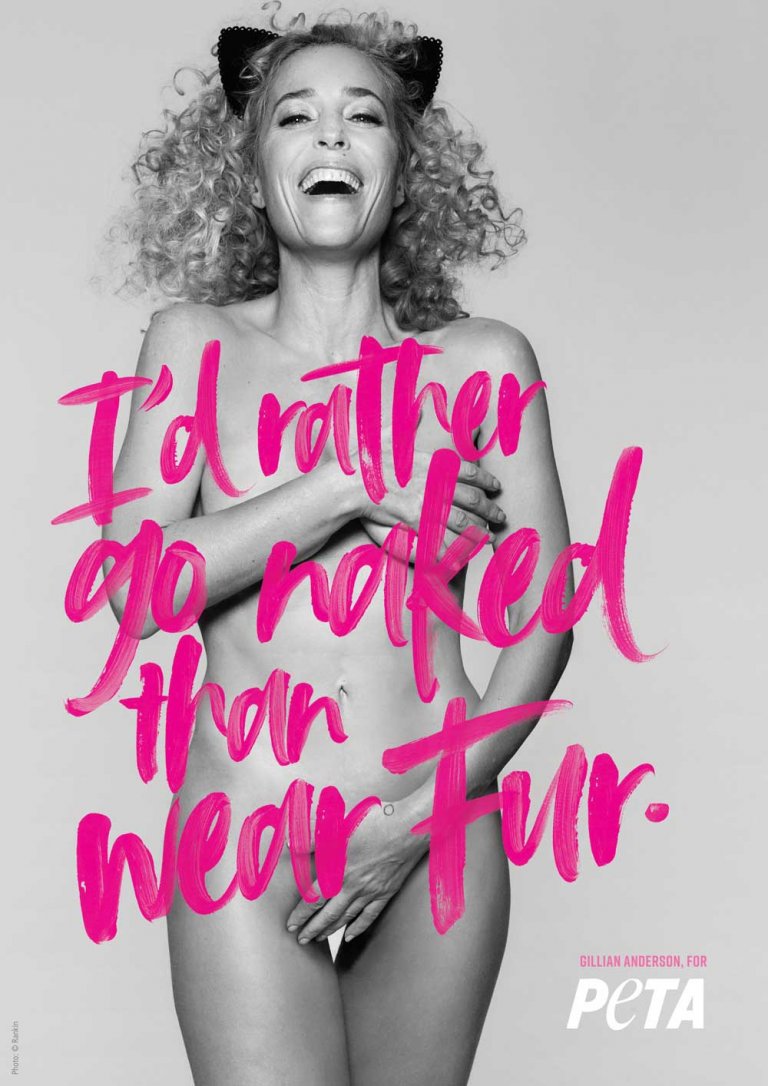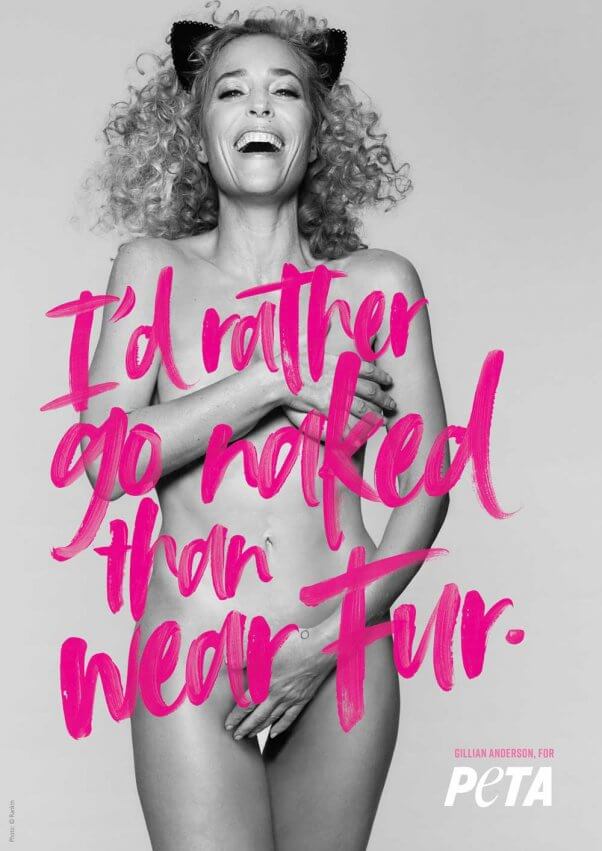 And that's not all! With New York Fashion Week in full swing, hundreds of thousands of commuters arriving at Penn Station will be greeted by a gigantic 70-foot-tall billboard featuring Gillian Anderson's ad.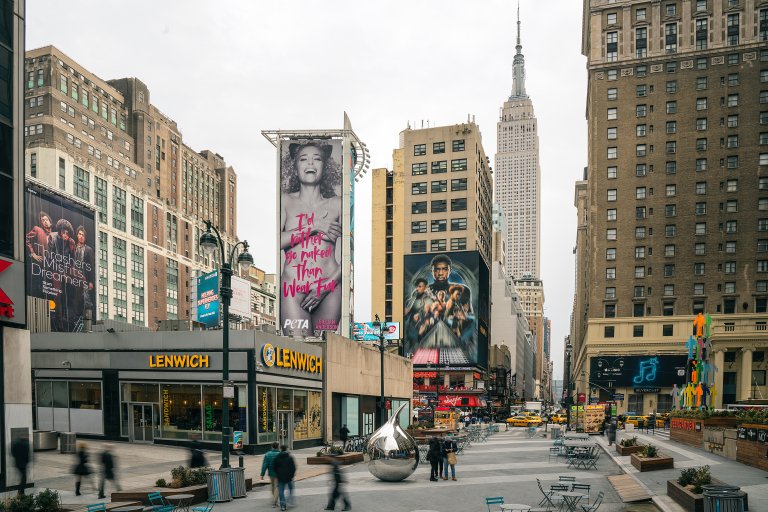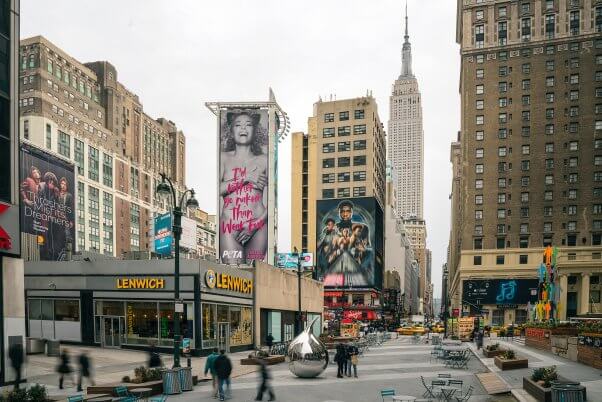 Slobodan Randjelović
Follow Gillian's lead and be a voice for animals. Share her ad with everyone you know, and help living, feeling beings by spreading the word about the cruelty behind wearing fur, including fur trim and accessories.
Animals on fur farms are denied everything that's natural and important to them. To slaughter them, fur farmers often use the cheapest and cruelest killing methods available. They're often confined to cramped, filthy cages before being beaten to death, strangled, anally electrocuted, gassed, poisoned, or even skinned alive so that their fur and skin can be made into coats, scarves, gloves, jacket trim, and boots.
More than half of the fur sold in the United States is imported from China, where millions of cats and dogs are hanged, beaten, and, frequently, skinned alive. Many furriers intentionally mislabel their products, so if you wear any fur, there's no easy way of knowing whose skin you're really in.
Thankfully, major fashion companies—including Armani, BCBG, Hugo Boss, Gucci, Michael Kors, Ralph Lauren, and Stella McCartney—are doing the right thing by perfecting their fur alternatives or dropping the cruelly produced material altogether.
Just like Gillian, you can help save animals by pledging not to buy or wear fur: