We think the "P" stands for "pretty." And we're not just talking about how beautiful Taraji P. Henson is. (Breathtaking, right?) In her striking PETA ad, she shows that she's also pretty committed to exposing the cruelty of the fur industry.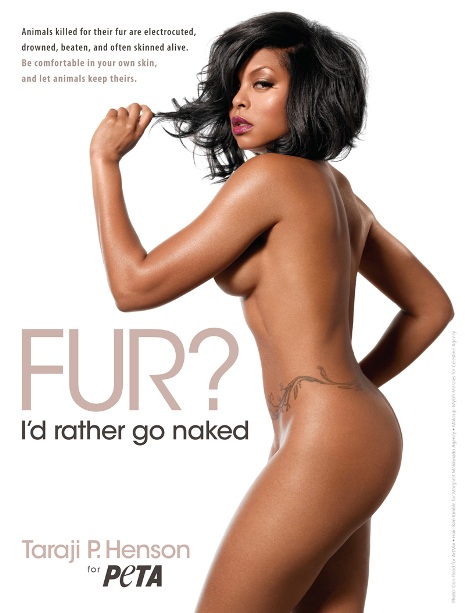 The Oscar-nominated actor used to wear fur, but then she saw a video showing how animals are killed for their skin. Now Taraji wants to remind people that even a little fur means a lot of suffering. "We're not just even talking about a full-length fur coat," Taraji says. "I'm talking about just, like, fur on your gloves or on your jacket or—what goes into making that little piece of fur ripped my heart out."
You can check out this exclusive behind-the-scenes video from Taraji's photo shoot to learn more about why this beauty refuses to look ugly by wearing fur.
Written by Michelle Sherrow