Fur is dead. Cruelty-free fashion is here and now, as more and more top designers such as Donatella Versace, Donna Karan, and John Galliano are ditching fur in favor of sleek, stylish vegan fabrics. San Francisco recently became the largest U.S. city to ban the sale of animal fur, and, every day, compassionate consumers (like you) are using their influence to shape a marketplace in which fewer and fewer animals suffer for clothing and accessories.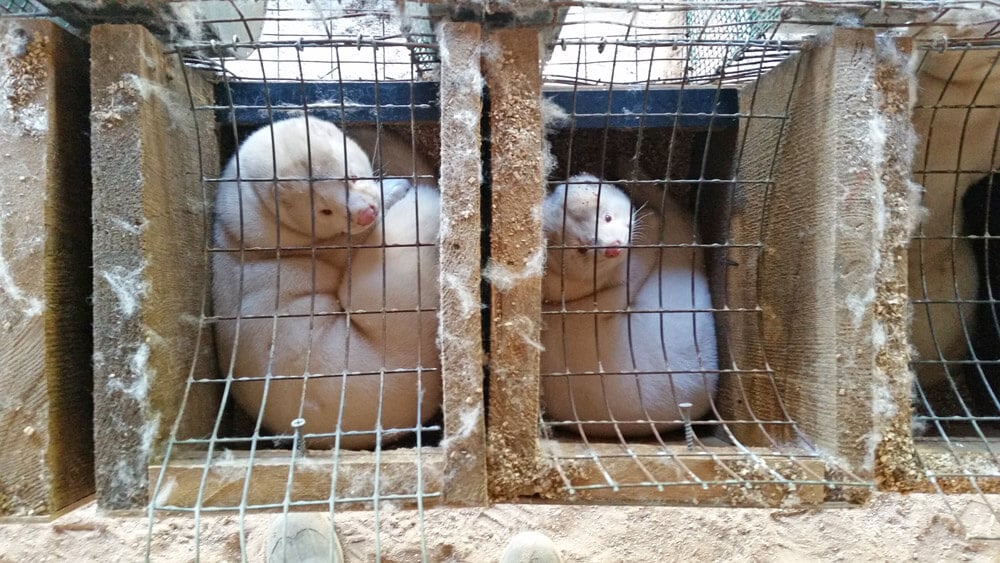 Throughout years of PETA protests and outreach, hundreds of major designers and retailers—including luxury brands BCBG Max Azria, Gucci, and Michael Kors, as well as San Francisco–based companies Bebe, Gap Inc., and The North Face—have stopped using fur, opting instead for warm and stylish faux options that are better for animals and the environment.
What do designers themselves have to say about their decision to drop fur?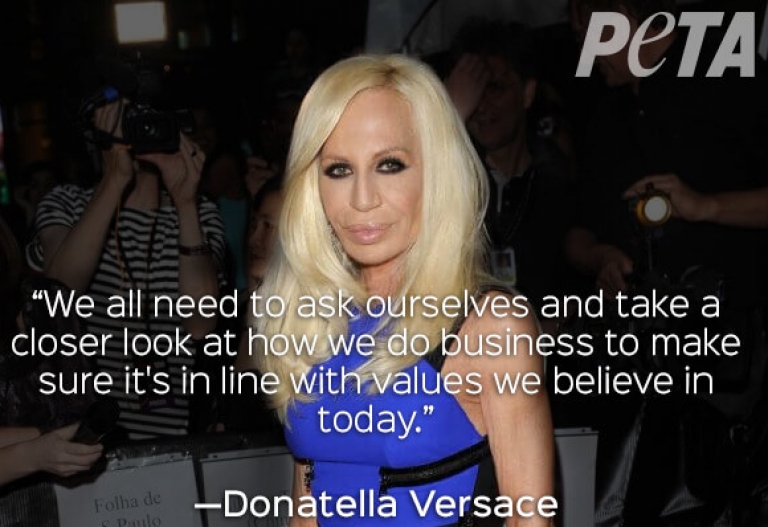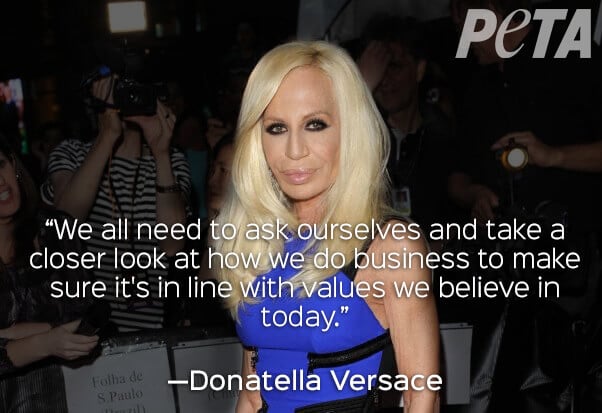 ©StarMaxInc.com
In a feature in Women's Wear Daily, many leading designers gave great explanations of why their brands are moving away from fur. Below, read why—in their own words—top names in the fashion industry made the conscientious decision to cease designing with real fur taken from animals:
"I think we've been seeing [a move from fur toward fake fur]. It's a trend, especially for Millennials, they get it. It's part of their whole psyche as far as dressing. The Chinese have perfected [fake fur]. They computerized it. They can do these little prints, they can simulate Mongolian, they can achieve amazing colors. And the movement now is so good that you can't tell the difference. Then, the price point is so reasonable. All those things are making it so desirable. I think also a lot of the Millennials are vegetarian so they would never wear fur. So, it's kind of the perfect situation at this point."
—Anna Sui
"We are witnessing an unprecedented shift in the way consumers think, starting with the consumer becoming more conscious and aware of what they are buying. In this age of technology and transparency, a brand needs to take a clear position on important topics such as this one. So, we all need to ask ourselves and take a closer look at how we do business to make sure it's in line with values we believe in today."
—Donatella Versace
"I have two dogs and I love them like family members, so I can no longer ignore how fur animals are treated. Second, for aesthetic reasons: For me, fur is not flattering for women at all. I love working with different materials that have the same warmth but are much lighter and more versatile, as the double fabrics and cashmere cloths. My position is the same for fur and shearling."
—Fausto Puglisi
"I stopped using fur in my designs a few years ago and have always been a big proponent of faux fur in my collections."
—Jeremy Scott, Moschino
"Fur has its limits. Its beauty lies in the fact that it suits the animal and not the human. Should we need to be extravagant or to keep warm, then today, fur is no longer the answer."
—Antonio Berardi
"My personal feeling is that it feels like women are moving away from it and want things made from noble fibers or things that feel cozy and comfy but also that they feel ethically comfortably with."
—Joseph Altuzarra
---
Learn more about the history of PETA's anti-fur campaigns on The PETA Podcast:
Listen to more episodes on iTunes and Spotify! Subscribe for new episodes.
---
As these designers' realizations show, the tide of public opinion is turning, and more and more shoppers are choosing luxurious animal-free materials. Remember: There's nothing warm or cozy about animals being beaten, electrocuted, and even skinned alive for fur coats, collars, and cuffs. We can continue to show the fur industry—including fur farmers and trappers—that the future of fashion lies in ethical, vegan fabrics. Join PETA and countless others in opposing the suffering caused by this cruel industry. Click the buttons below to take action for animals now!