Are you looking for an exciting way to motivate your students to practice identifying the main idea of a text? Do you wish you had a resource to help you foster empathy for animals at the same time? Well, TeachKind has you covered!
Recognizing the main idea of a text is an important skill that children need to develop in order to understand what they read. Use our new Main Idea and Supporting Details Sorting Game along with our comic books to help students work on this skill while learning how to be kind to animals. The activity is great for them to do in pairs or small groups, and it can be used in reading centers as well.
We know kids have natural compassion, so tap into their innate affinity for animals to engage your students academically and foster prosocial growth.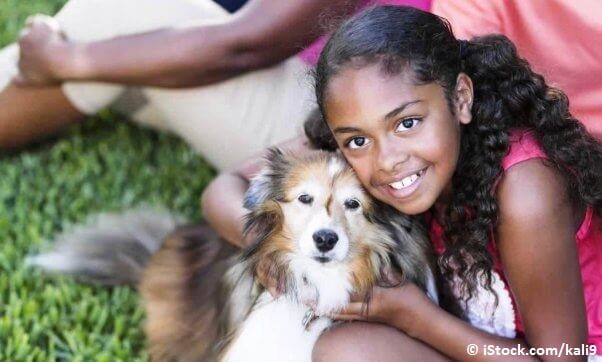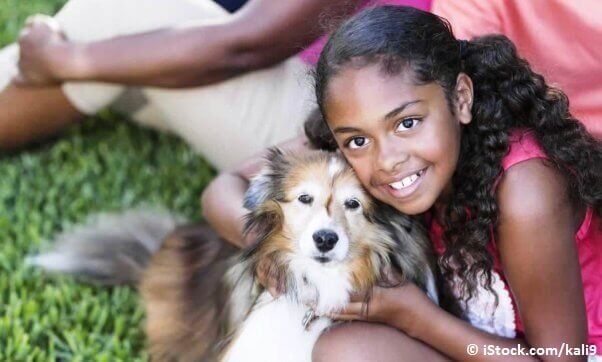 Did you know that hens talk to their chicks while they're still inside the egg and that dogs have a super-sensitive sense of smell? Rats like to play, and cows sometimes take turns babysitting for each other. These are just some of the things that your students will learn as they read A Chicken's Life, A Rat's Life, A Cow's Life, and A Dog's Life comic books.
Each colorfully illustrated comic tells the story of a rescued animal, and readers will learn fascinating facts about the animals and their behavior. The comics describe their lives—some of which began on factory farms—before they were rescued and include fun word puzzles for students to complete. You can order a whole class set so that each student will have a copy, or click below to view them online and print them out for your students.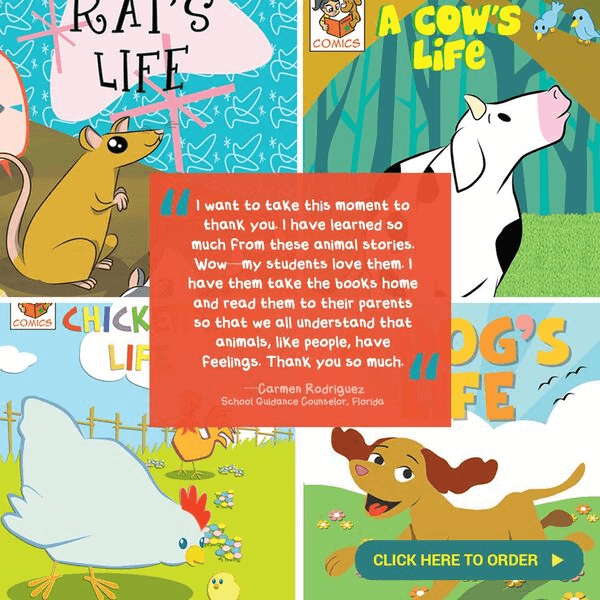 Before Using the Sorting Game
Ask students what they know about determining a text's main idea (i.e., what a text is mostly about or the central idea that all the details relate to) and key details (important pieces of information that support the main idea). Identifying the main idea helps students recognize the most important information during reading. When they engage with a text in this way, it helps them monitor their understanding of it. They can determine its main idea by looking at what the details have in common.
This activity is geared toward students in the third through fifth grades and is great for English-language learners, too!
Sorting Game Directions
Simply cut out each main idea card and supporting detail card, and then mix them up—just be sure to keep each set separate. Have students read the corresponding comic book and then use the text to match each main idea card with the supporting detail cards. (All main idea cards should have at least two supporting detail cards.) Have students record their answers on the answer sheet by drawing the corresponding shape located in the corner of each supporting detail card.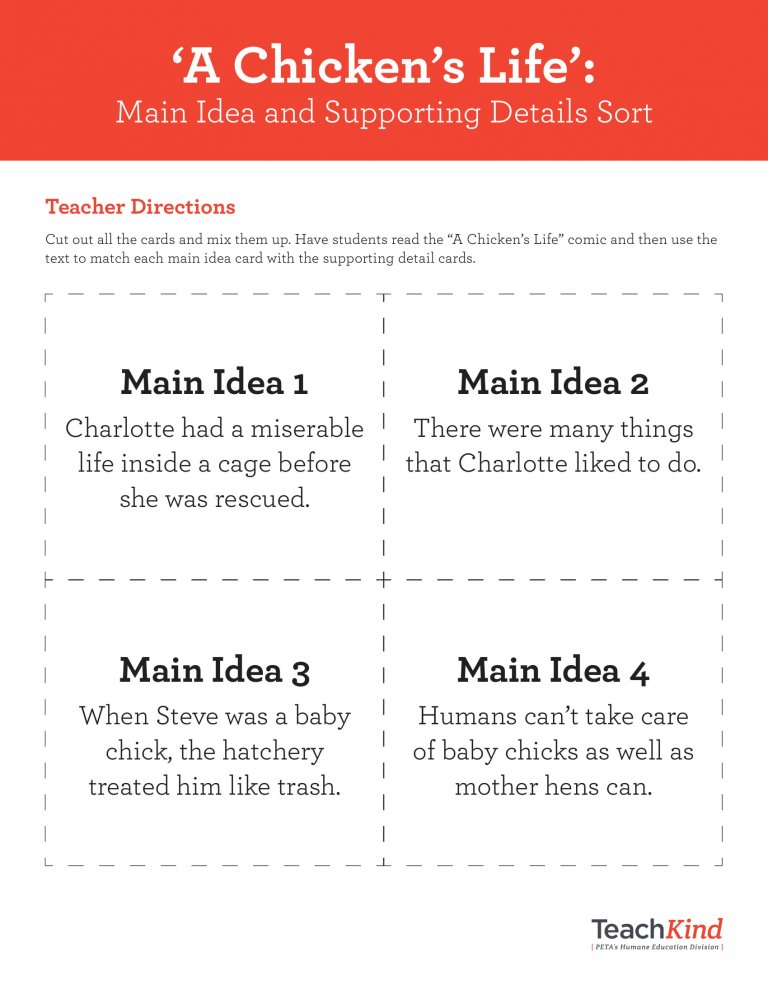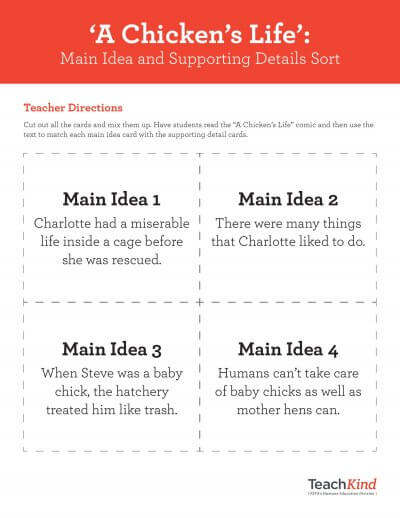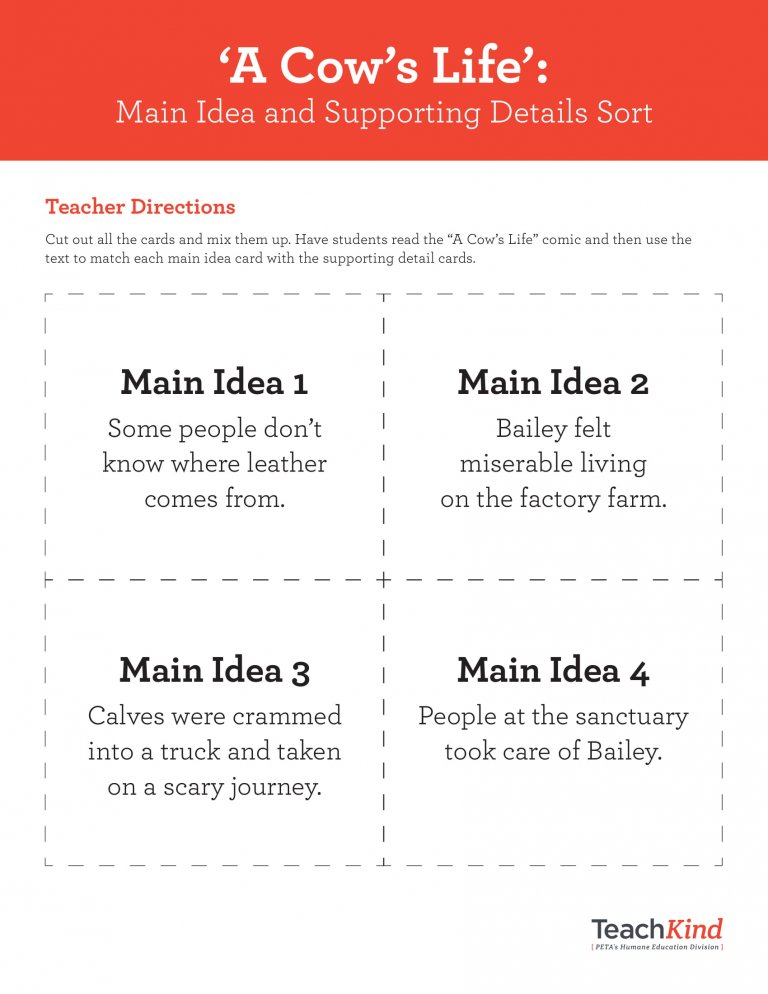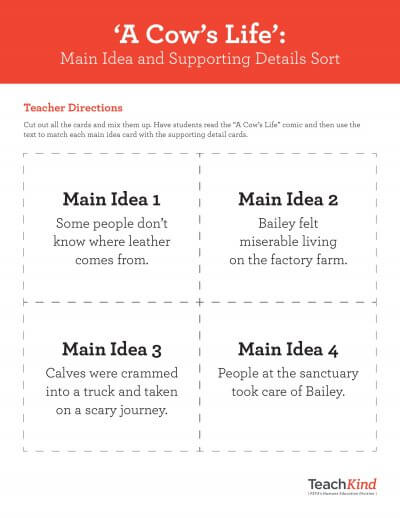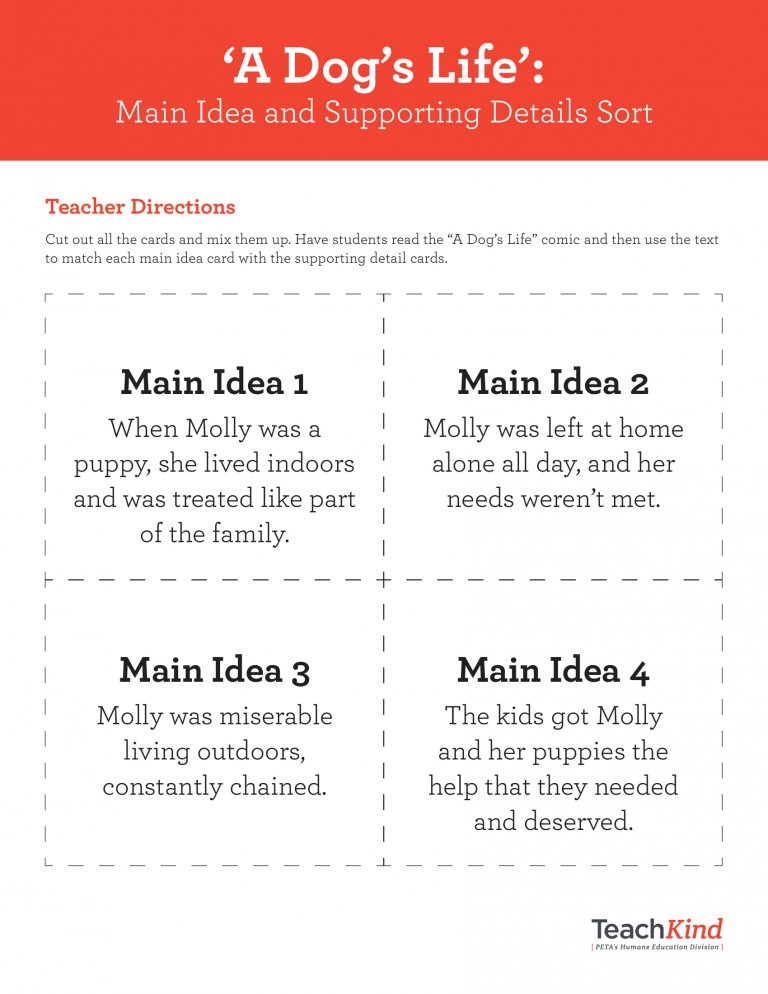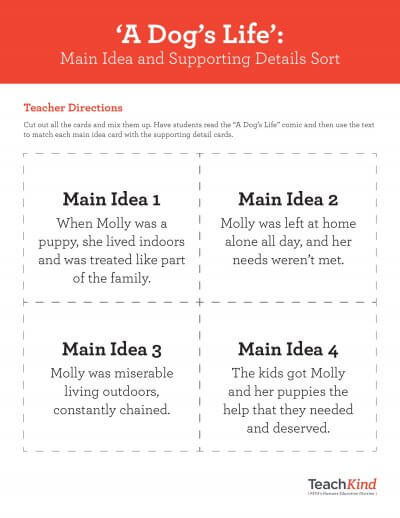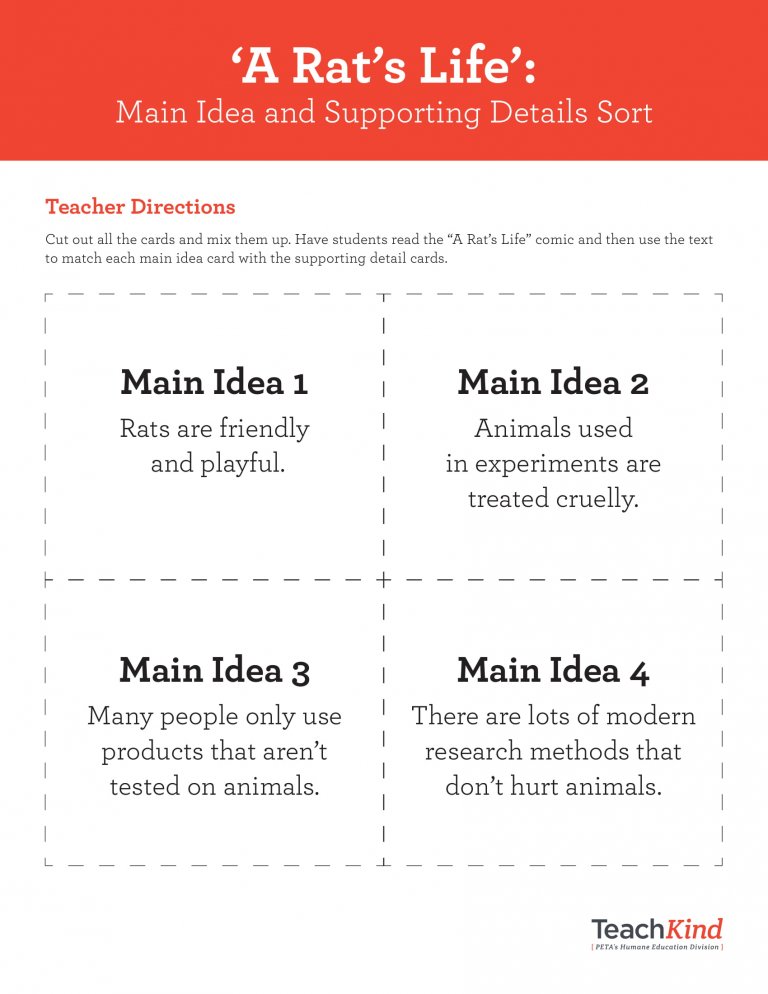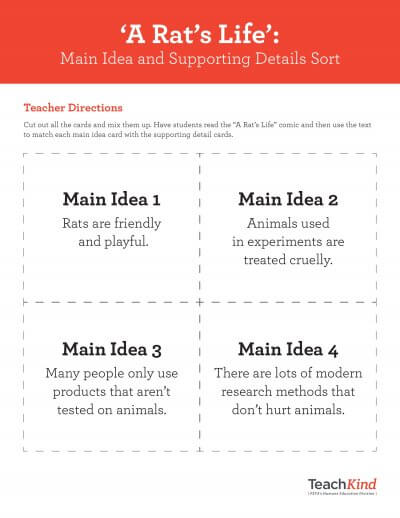 Like these ideas? Please share them to inspire other teachers to incorporate compassion for animals into their literacy lessons.
Need more classroom inspiration? Fill out the form below to sign up for TeachKind News.
By submitting this form, you are agreeing to our collection, storage, use, and disclosure of your personal info in accordance with our privacy policy as well as to receiving e-mails from us.