More and more young people are raising their voices and speaking out against environmental injustice—and even taking to the streets to call on leaders to take action on climate change. That's why it's more important than ever to teach students about their own responsibility for nurturing and protecting our world and to explain that even thoughtlessly tossing something into a garbage receptacle can hurt or kill animals.
As you show your students the pictures below, have them take a moment to think of ways to prevent the problems seen in the pictures. Examples of litter that can pose a threat to animals include soda rings left uncut, cans and jars recycled with the openings not covered, fishing gear not properly discarded, and more.
1. A feral cat's neck caught in a six-pack ring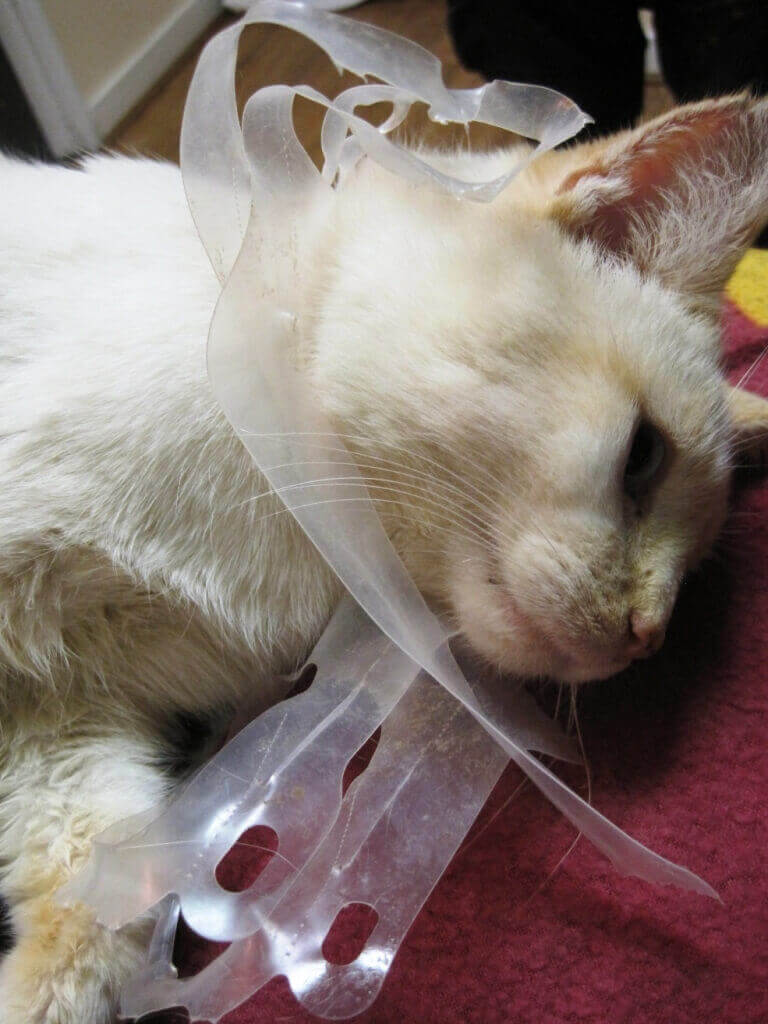 2. Lizards at risk of getting cut on the sharp edges of cans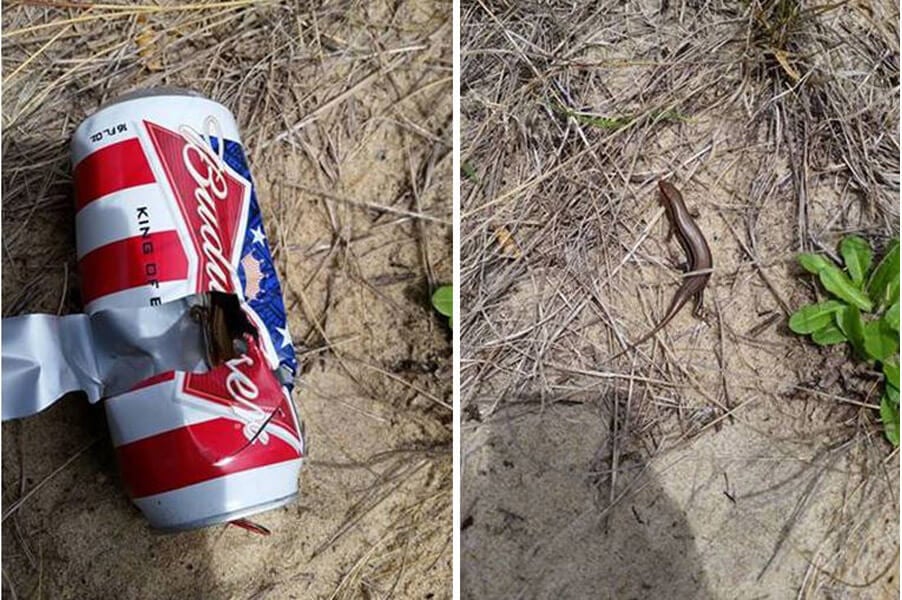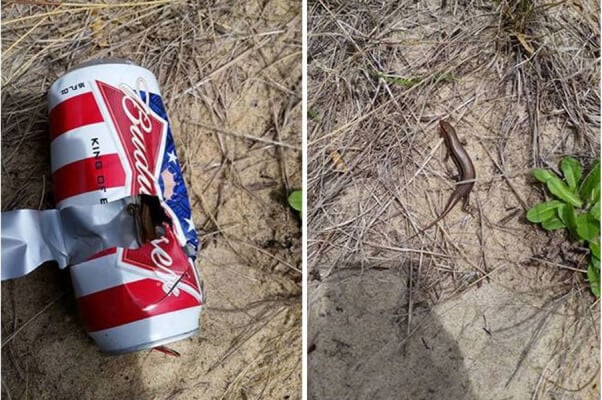 3. A puppy's head stuck in a jar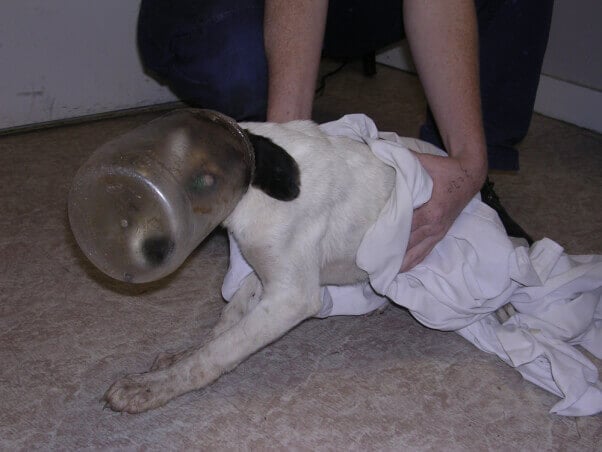 4. A goldfinch caught in string attached to a balloon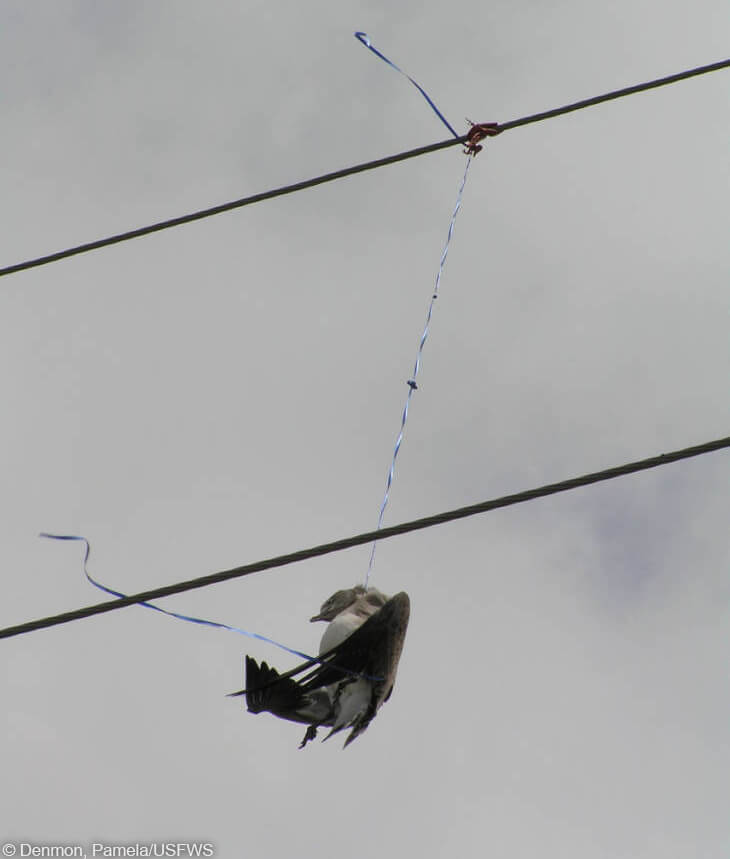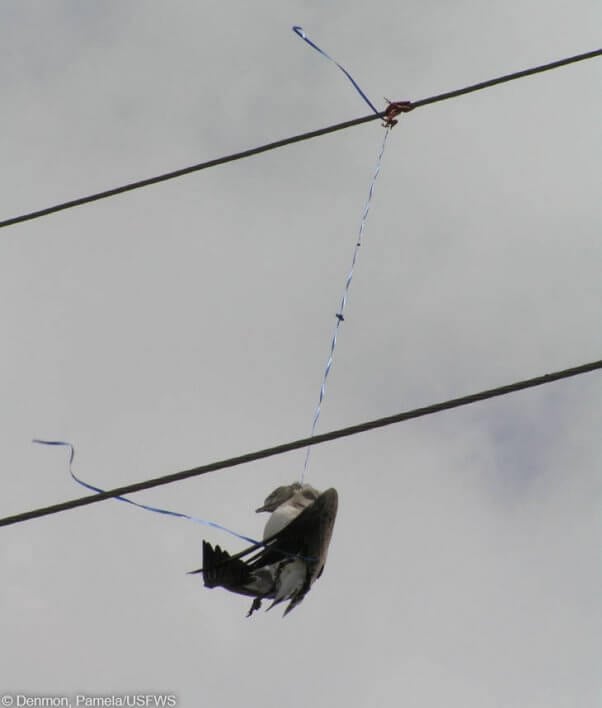 © Denmon, Pamela/USFWS
5. Corpses of albatross chicks after consuming plastic
6. Whales entangled in fishing nets
https://twitter.com/peta/status/979760189913096193?s=20
7. Discarded fishing gear hurting cats, geese, turtles, and other animals
8. A hummingbird stuck to gum and unable to move
9. A gray whale who died with a stomach full of plastic trash
https://www.youtube.com/watch?v=DtsJ5kMy3PI
Use the lesson "Whale's Stomach" from the Institute for Humane Education.
How to help
Teach students how easy it is not just to keep our environment clean but also to protect animals from unnecessary pain and suffering by doing the following:
Cut soda rings, leaving no diamonds or circles intact that animals could become entangled in.
Rinse out cans and jars to ensure that no food is left behind. Recycle jars with their lids screwed back on.
Crush cans to ensure that animals' body parts can't get stuck inside.
Dispose of litter such as string, plastic, fishing gear, etc., properly.
Wrap chewing gum in paper and throw it into a trash can.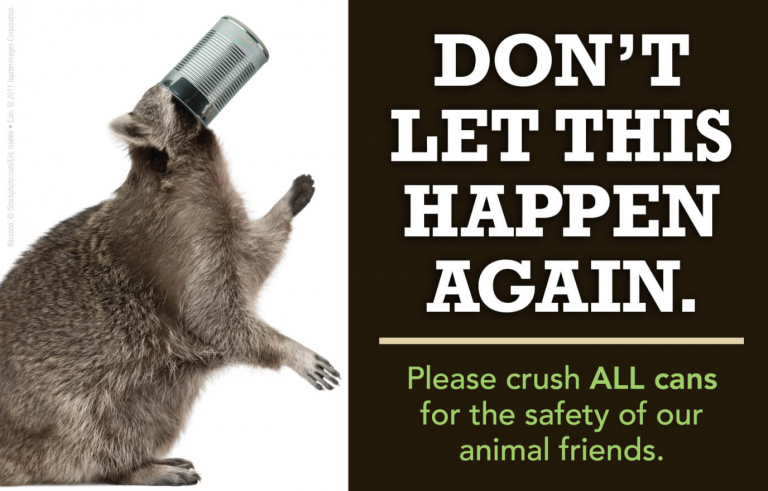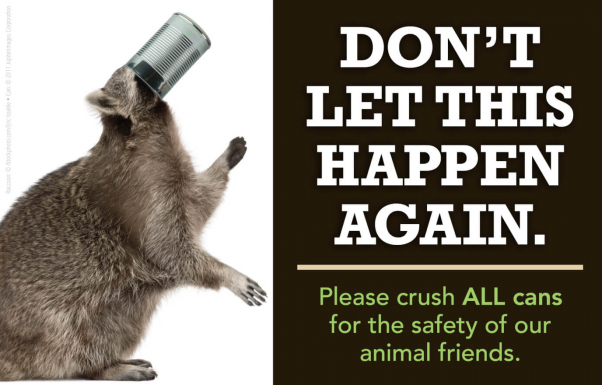 The Turtle Installation
One creative teacher decided to take a stand against single-use plastic waste from her school's cafeteria. She collaborated with other teachers and students to create a "turtle" out of 458 pieces of discarded single-use plastics. This two-week project inspired many thought-provoking conversations among students, teachers, and parents about the amount of discarded waste that's created in our daily lives. At the conclusion of the project, change was deemed necessary: The teacher says, "The data supported the decision to end the use of single-use plastic cups during secondary lunch!"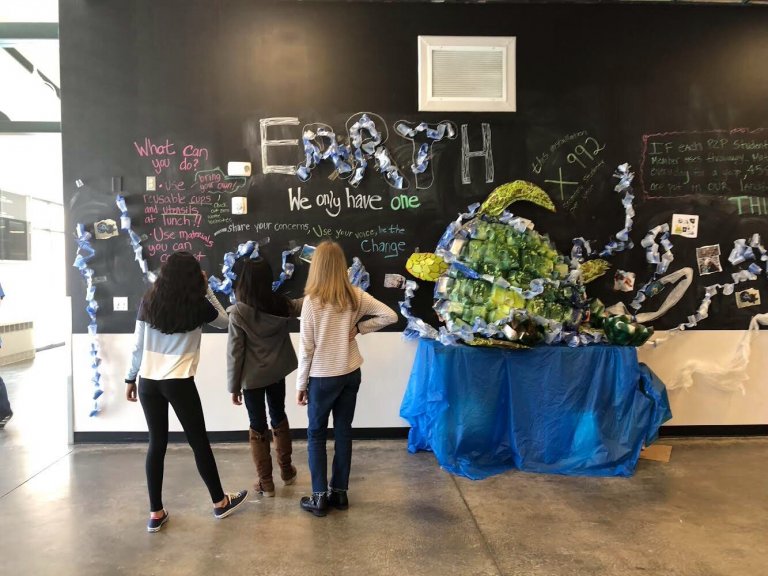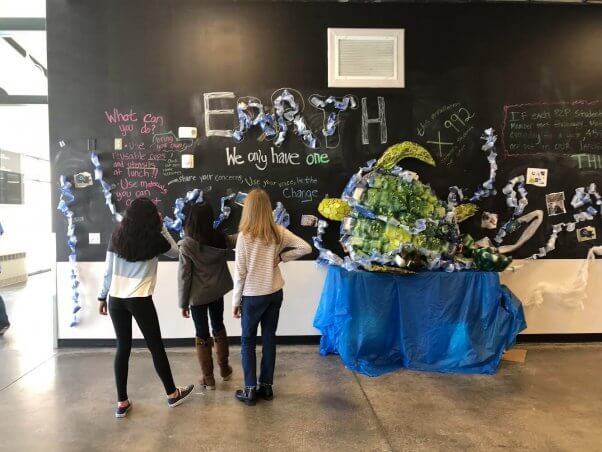 *****
Like these ideas? Please share them to inspire other teachers to incorporate compassion for animals into their lessons.
 Need more classroom inspiration? Fill out the form below to sign up for TeachKind News.
By submitting this form, you're acknowledging that you have read and agree to our privacy policy and agree to receive e-mails from us.