Whether your students have animal companions at home or know someone else who does, it's important for them to understand the responsibility that comes with being a companion animal's guardian. This responsibility is often underestimated, and when the animals' essential needs and desires are not taken into consideration, they can suffer as a result, finding themselves neglected or even abandoned and once again waiting endlessly for a new home.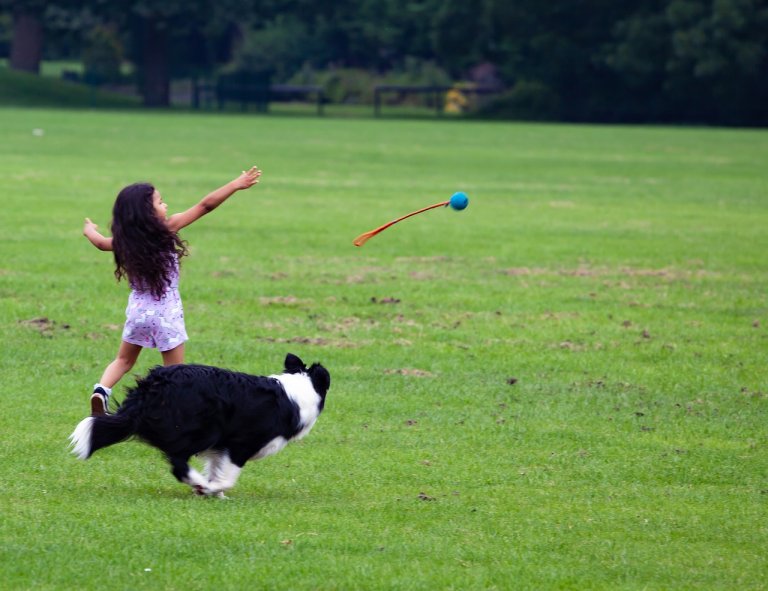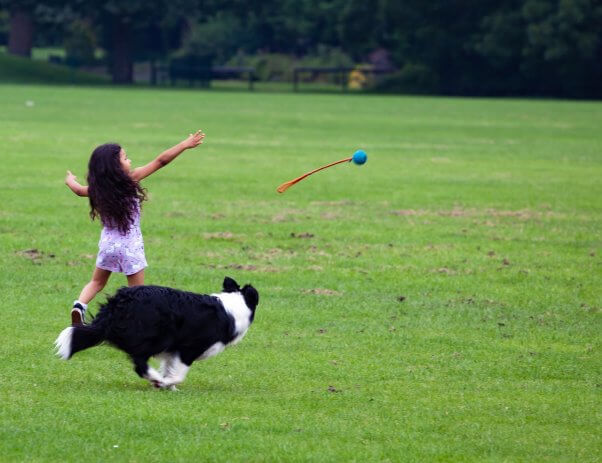 The Needs of Our Animal Companions
Create a T-chart to start a discussion with your students about the things a companion animal needs in order to thrive. Reiterate that our animal companions are dependent on us to provide for them. Have students list on one side the things that we, as human beings, need in order to live a healthy and happy life. Then, have them list the things that our animal companions need in order to live a healthy and happy life on the other side. Discuss the similarities between human needs and companion animal needs.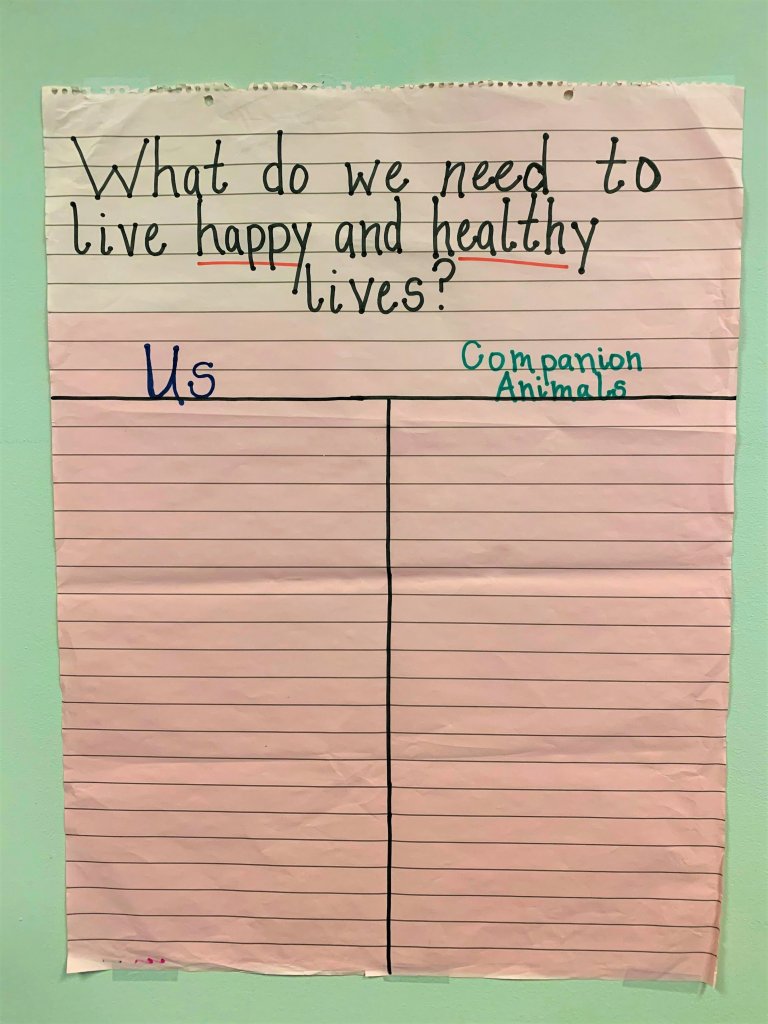 Here are some suggested answers for the 'Companion Animals' side:
A comfortable indoor home
Plenty of nutritious food
Constant access to fresh water
Lots of opportunities for exercise
A competent veterinarian
Endless amounts of love and attention
Continue the conversation by talking about the importance of understanding the needs, likes, and dislikes of animals in order to care for them properly. Emphasize that companion animals are not just living beings but also loving beings. Use the activities below to prompt students to discover how to meet companion animals' needs beyond the basic material ones.
Grades K–2 Venn Diagrams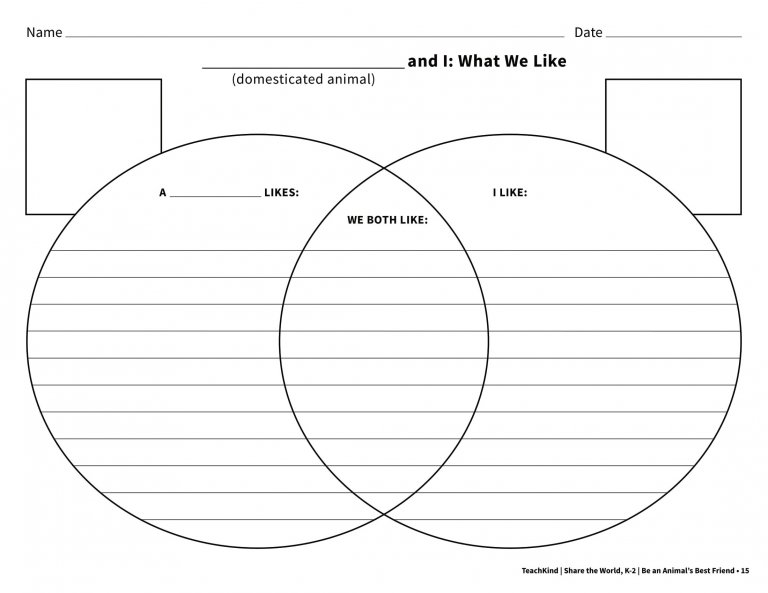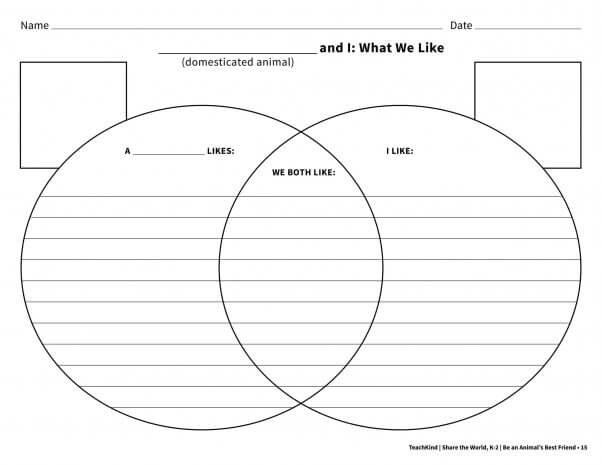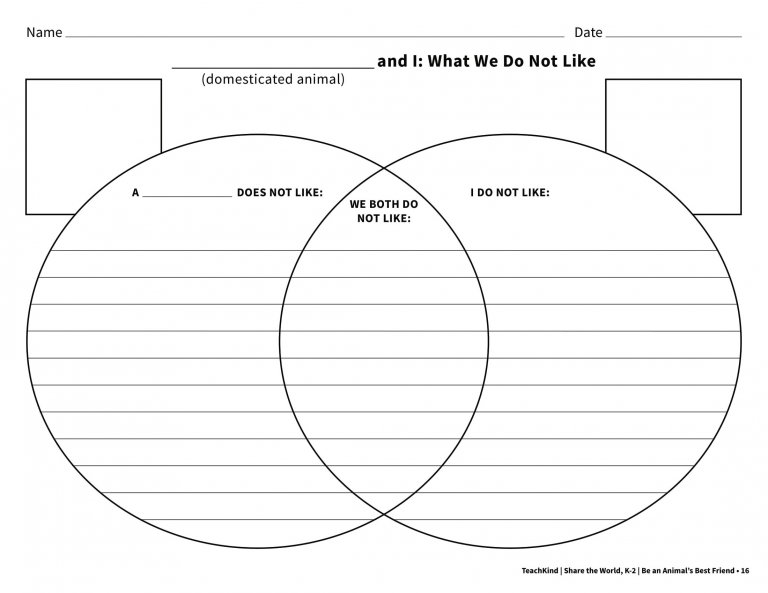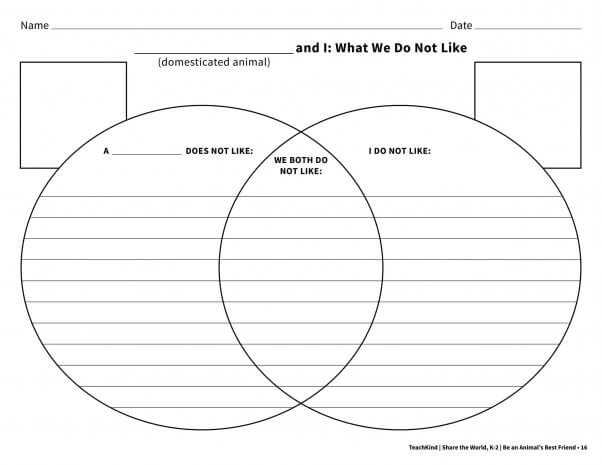 Grades 3–5 Venn Diagrams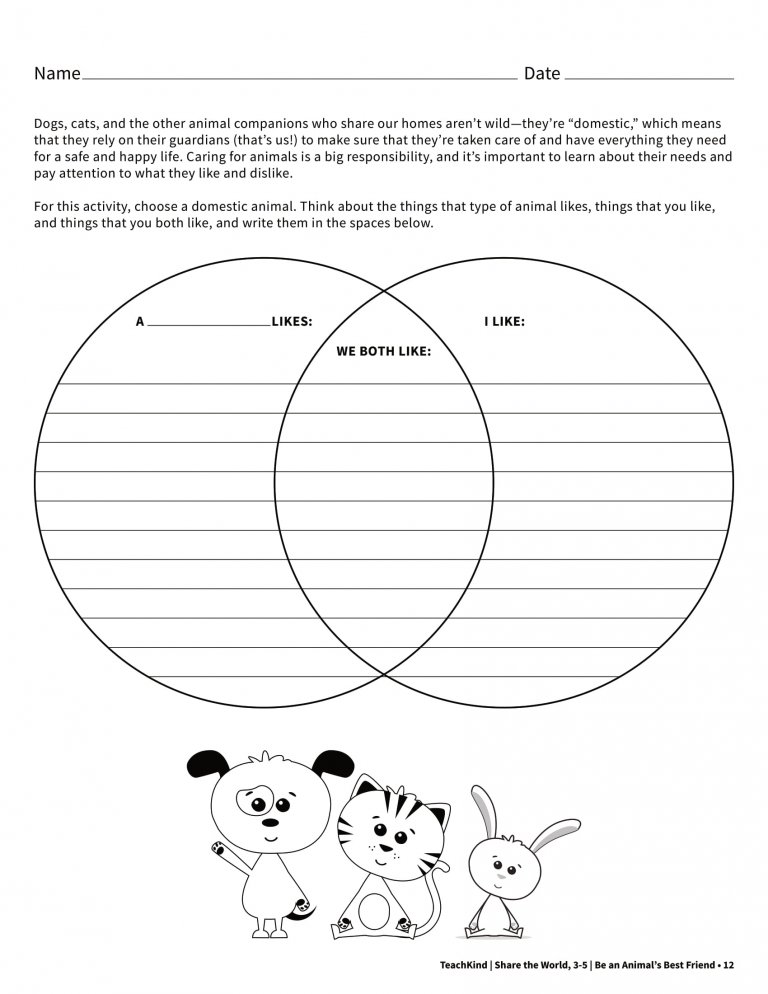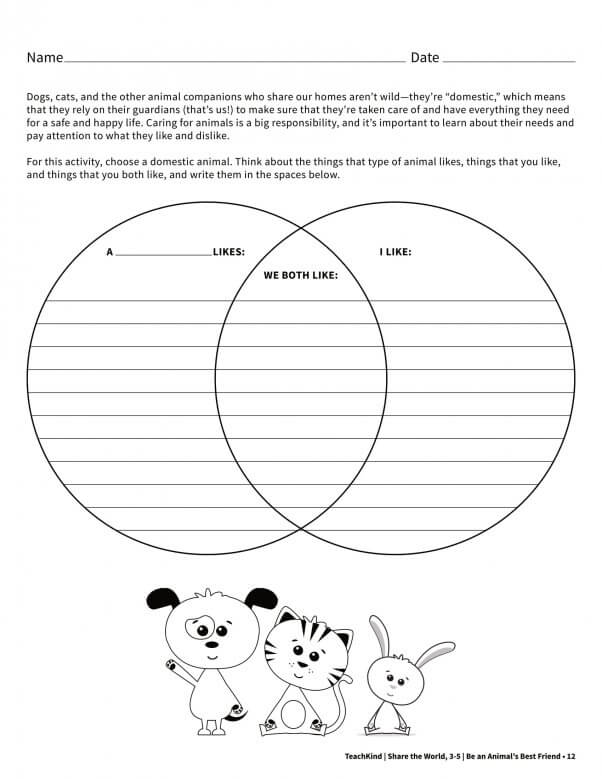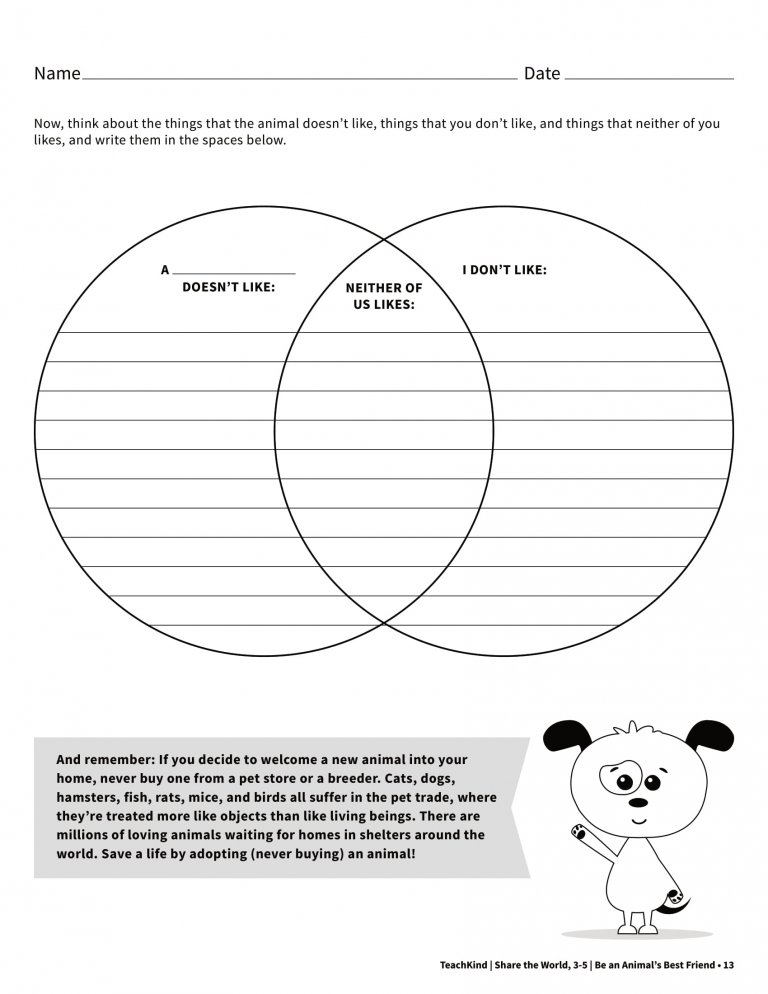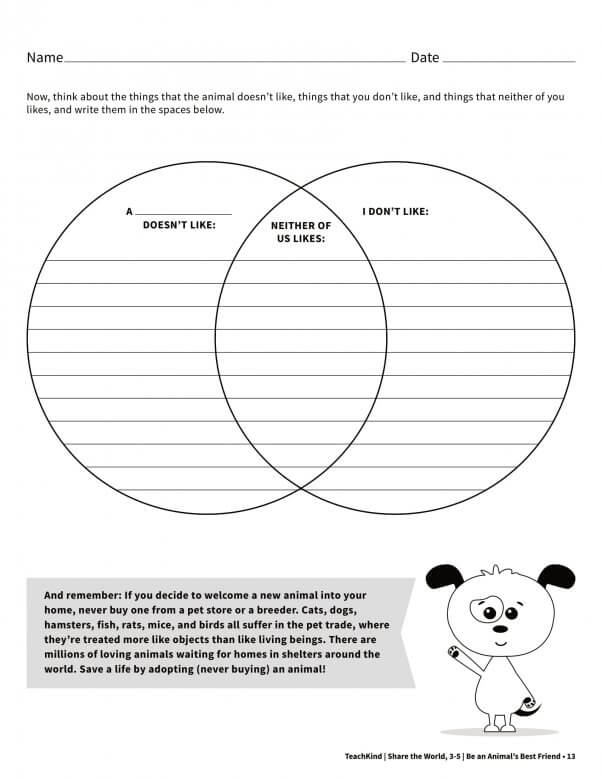 Someone, Not Something Activity Packets
(Use these activities to highlight the importance of defining all animals, including our animal companions, as living beings with needs and wants of their own.)
Grades K–2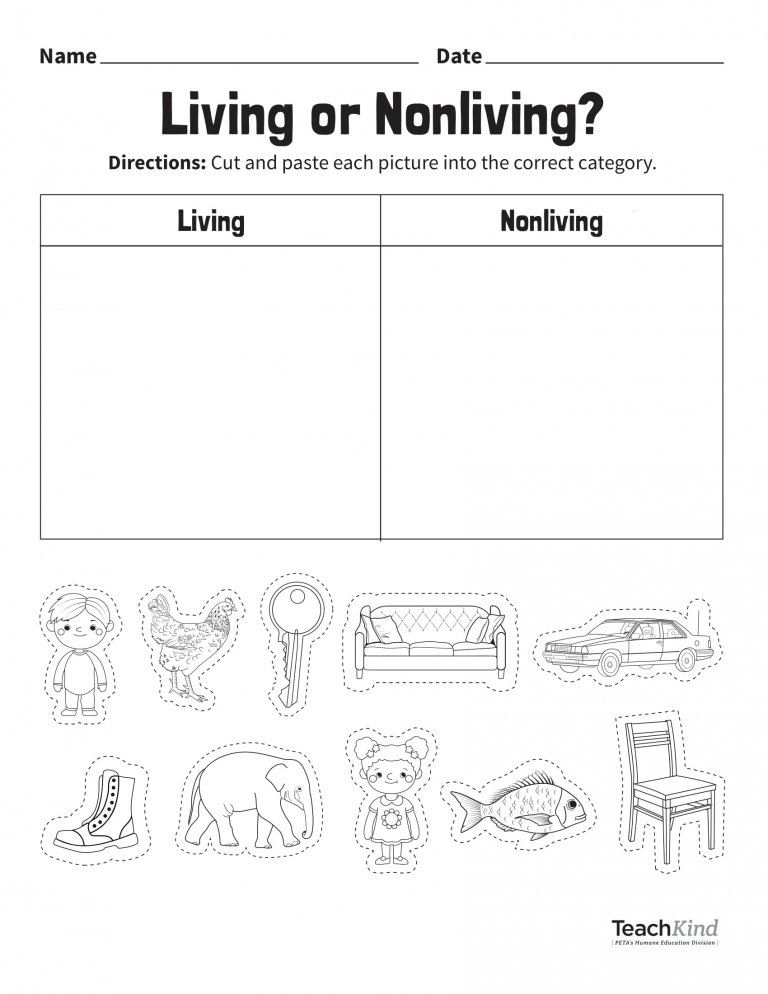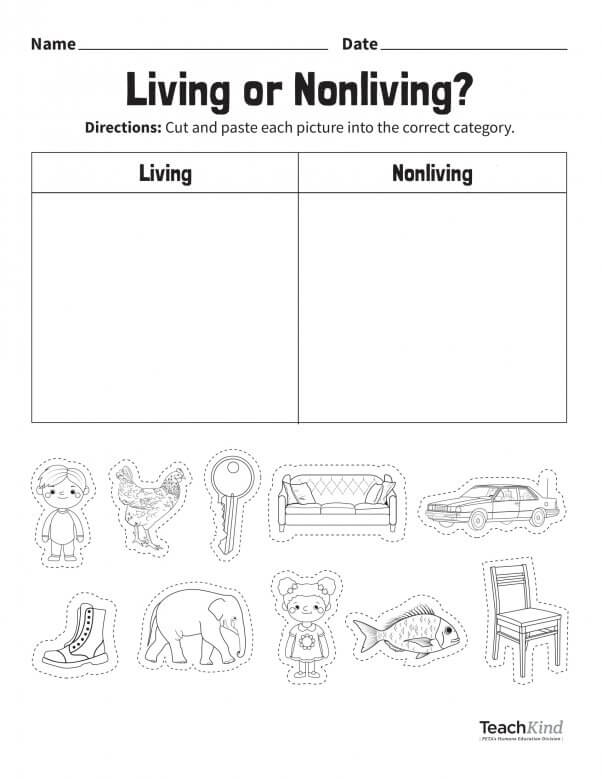 Grades 3–5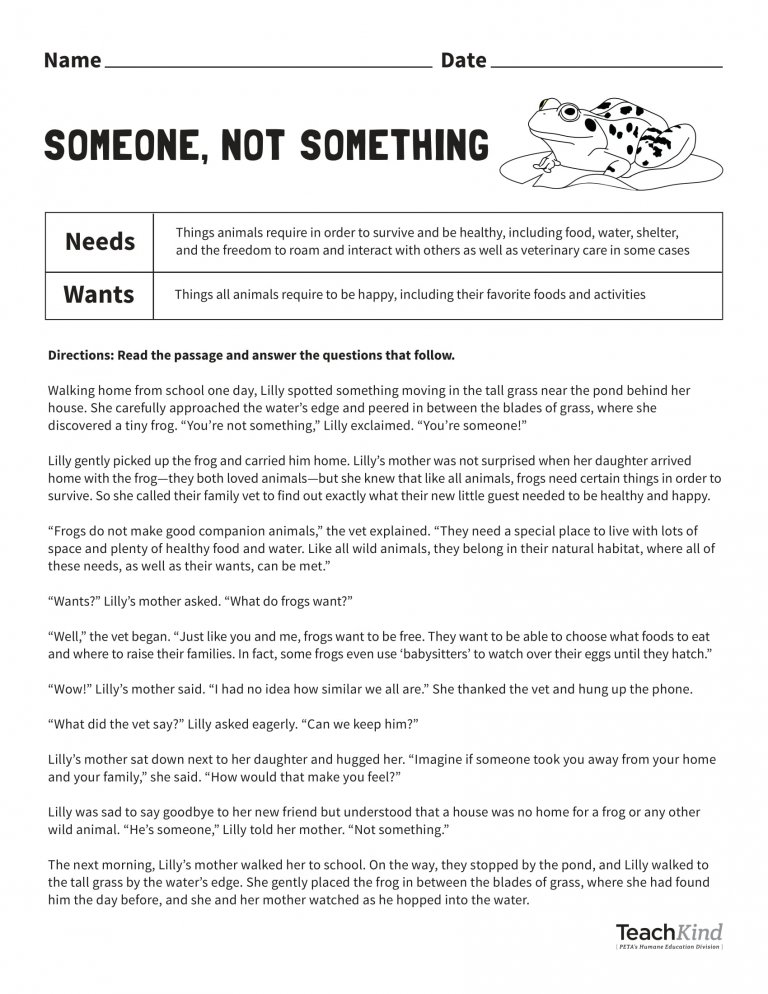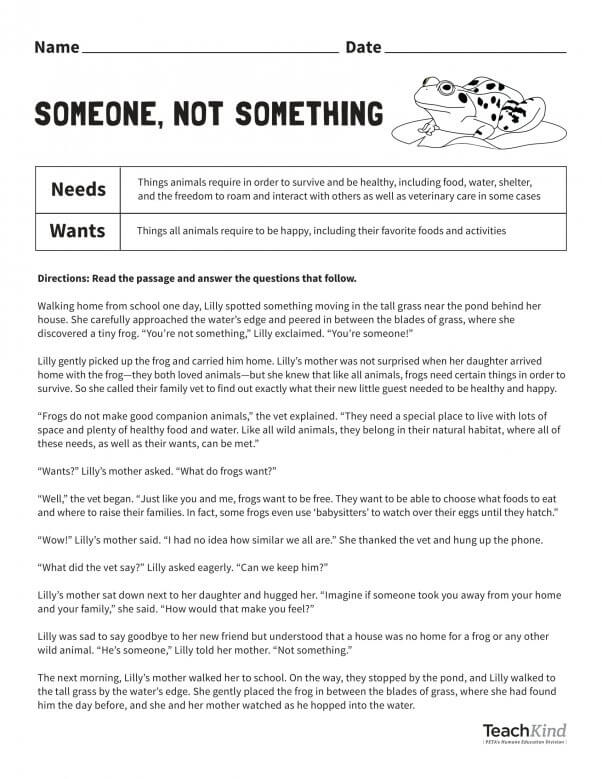 Although the idea of having an animal companion may be exciting, adoption is a life-long commitment. Companion animals need lots of time and attention from their guardians in order to enjoy a full life.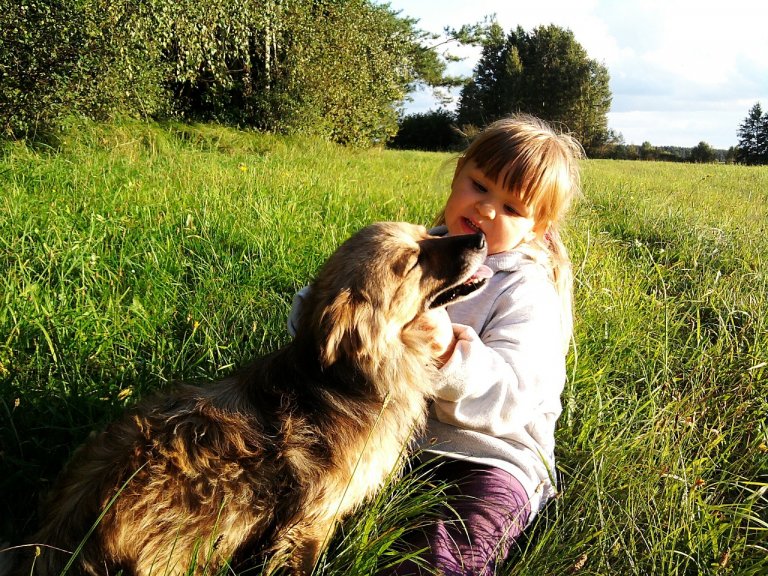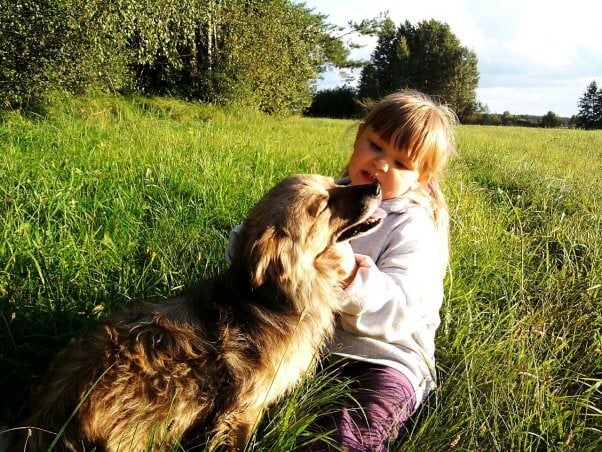 *****
Like these ideas? Please share them with other teachers to inspire them to incorporate compassion for animals into their lessons.
Need more classroom inspiration? Check out our other free materials below.
Check Out Our Other Printables Here!