May was National Teacher Appreciation Month, and as always, we hosted our annual Teacher Appreciation Contest in search of the TeachKind Teacher of the Year. The 2020–2021 school year was like no other, and teachers worked harder than ever to adapt to ever-changing circumstances, provide their students with a sense of normalcy, and continue to teach them to respect and be kind to all sentient beings—no matter their species. We're delighted to take this opportunity to recognize the inspiring educators who are building a more compassionate world by teaching empathy and to spotlight the innovative ways they're going above and beyond for animals in their classrooms (both in person and virtually) every day.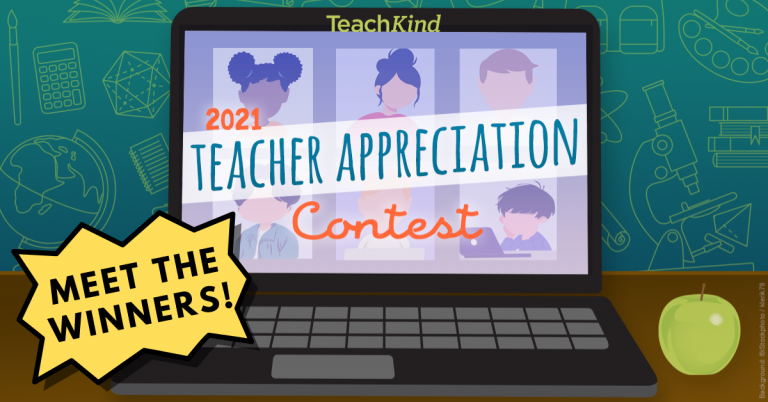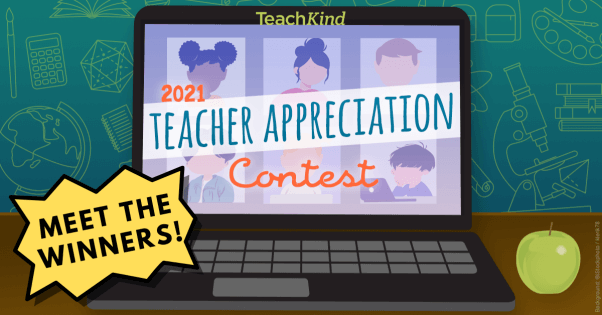 We heard from teachers across the country who are challenging speciesism and encouraging students to have compassion for animals in all sorts of creative ways, and we're blown away by the enthusiasm, courage, and commitment shown by so many in their efforts to teach animal rights. With so many impressive entries, narrowing them down wasn't easy—but we know that these humane educators will inspire you as much as they did us.
Meet our brilliant Teacher of the Year and runners-up:
TeachKind's 2021 Teacher of the Year
Laura Barlow, Roger Williams Middle School, Providence, Rhode Island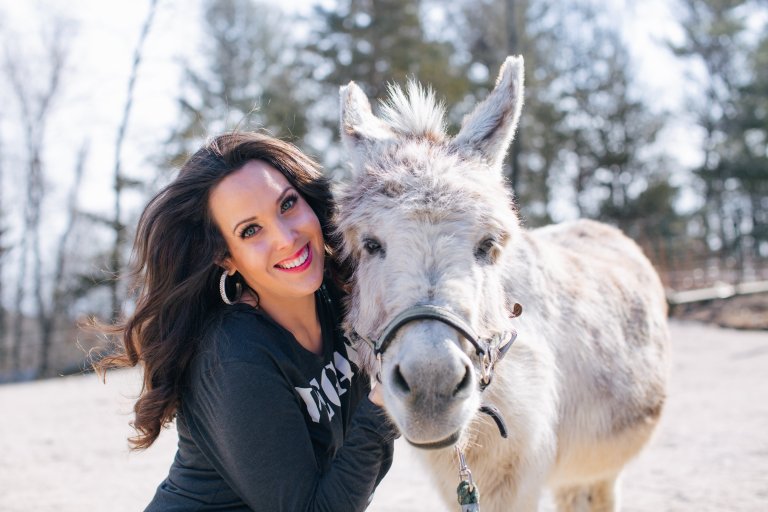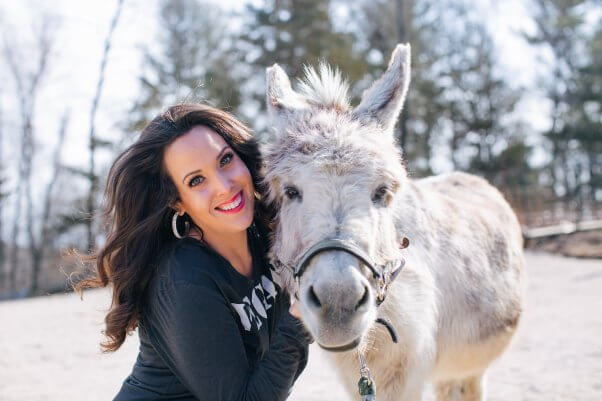 Photography by Mallory Walsh
Laura is a middle school arts teacher and a passionate vegan of over 20 years who is making an enormous difference for animals and her students through her compassionate curriculum and vegan advocacy. As the winner, she'll receive an animal-friendly gift basket designed especially for teachers, a faux-leather backpack from "PETA-Approved Vegan" company von Holzhausen, and a subscription to vegan meal delivery service MamaSezz.
Laura teaches a variety of art classes—including visual arts, graphic design, performing arts, and photography—and expertly weaves lessons on having empathy for all sentient beings into her teaching. Certified in special education and experienced at working with multilingual learners, Laura inspires students of all abilities and backgrounds to express their creativity and use their voices to help animals through fun and dynamic activities. For example, in her unit about the interconnectedness of animal, human, and environmental issues, she has her students create "advocacy posters" with a clear message that will inspire audiences to take action to bring about change and help others. Students choose to explore such topics as the negative effects of animal agriculture, the importance of adopting animals (instead of buying them from pet stores or breeders), bullfighting, dogfighting, and pollution. The posters feature compelling images as well as thought-provoking information found by students researching their chosen topic.
Laura uses visual thinking strategies—displaying images of animals and asking students to discuss what they see and how the images make them feel—to challenge the way kids think and talk about animals and help them understand that although animals are different from us in many ways, they all have feelings and share other important qualities with humans. For example, in a lesson called "An Exploration of Animal Portraiture," she displayed, among many other images, a painting of a sheep wearing a wool sweater. "I asked general questions about what was happening in the picture," Laura says. "This led the students to independently think about whom wool comes from." She says that her students really enjoy these types of activities and seem to be affected by them. When asked to reflect on the semester, some of her students wrote, "I LOVED all of my lessons" and "[I] will never forget your classes."
With her performing arts students, Laura reads plays that have a message of compassion and then discusses the themes and how they connect to current issues, including animal rights and other social justice struggles. For example, when studying The Lion King, students research issues that affect the animals in the play, and after reading Random Acts of Kindness, they discuss and write about ways they can show more kindness to each other, animals, and the planet.
Despite the challenges brought on by the COVID-19 pandemic, Laura seizes every opportunity to inspire compassion for animals in her students. When holding classes via Zoom, she introduced her students to her dogs, including Mama Belle, who is blind as a result of being neglected as a puppy, and Felix, who uses a wheelchair to move about. She takes this time to share with her students her animal companions' histories of abuse, impress upon them that all animals have thoughts and feelings and are therefore worthy of our consideration, and let them know that adopting animals and providing them with the care that they deserve is just one of the many rewarding ways they can help animals.
Laura leads by example, making it clear to all her students and colleagues that she's vegan and telling them why—for animals, for her own health, and for the environment. She is always willing to answer questions about vegan living, offers vegan snacks to students, and even invited them to trick-or-treat for vegan goodies at her desk for Halloween.
She spends her free time presiding over Rhode Island Vegan Awareness, a nonprofit organization "dedicated to advocating veganism for a more peaceful and just world for all life." She went vegan at 16 after seeing video footage of the suffering endured by animals raised and killed for food and now writes articles and gives talks about vegan living, hosts vegan cooking demos, and helps organize and participates in a variety of outreach events, including tabling, vegan food samplings, and animal rights movie screenings. Because she understands that animal rights is closely tied to human rights and environmental justice, she also passes out vegan meals to those in need and organizes community cleanups.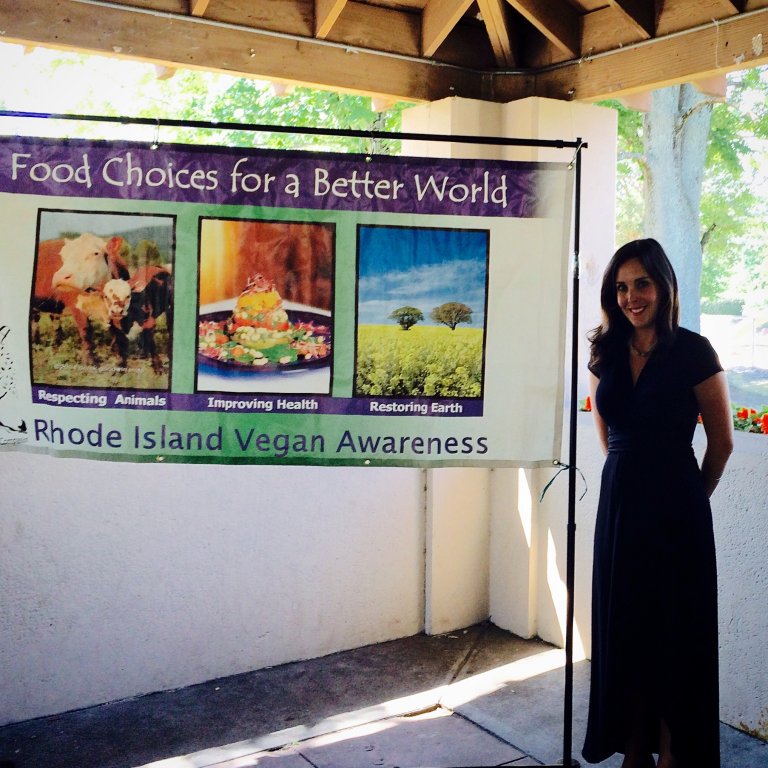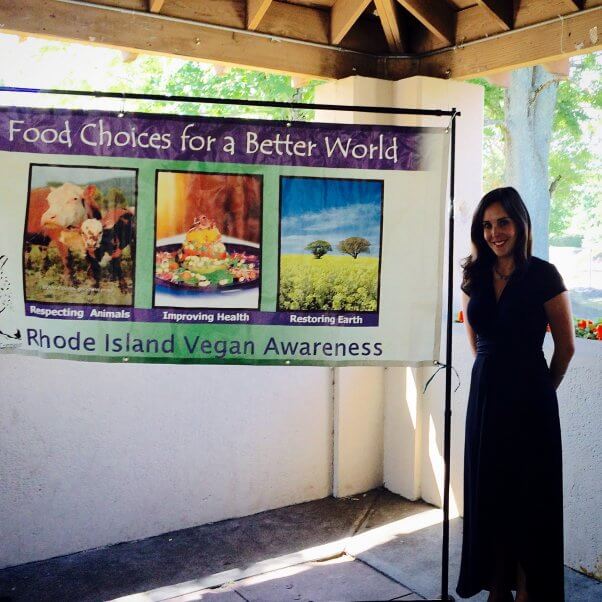 Congratulations, Laura. Thank you for all that you do for animals!
TeachKind 2021 Teacher of the Year Runners-Up
Stefanie LaPierre, BASIS Independent Schools, New York, New York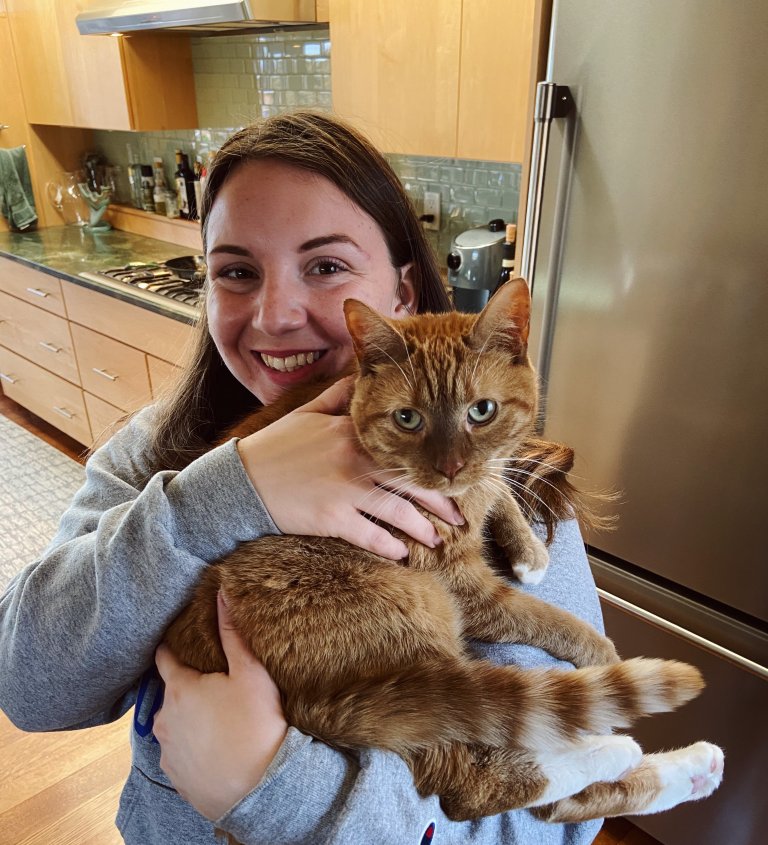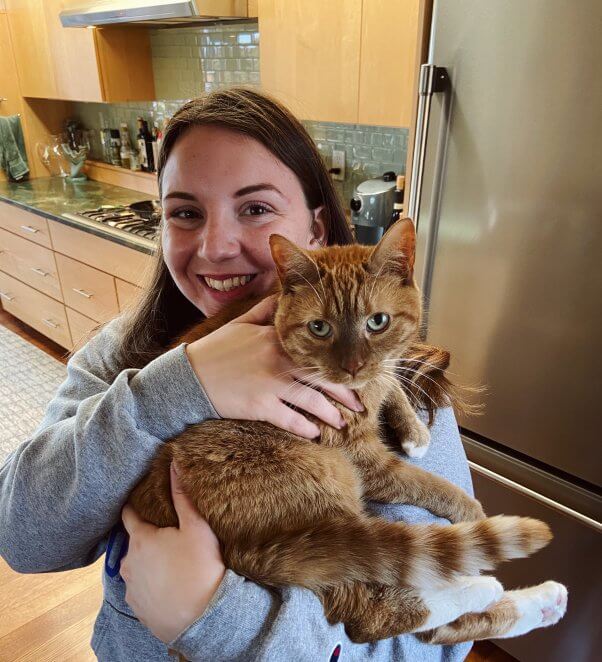 Stefanie is a third-grade teacher and a vegan of over five years. She incorporates compassion for animals into her unit on living beings. She and her students went on two virtual field trips this year to VINE Sanctuary, during which they met a calf. When asked where the calf's family was, sanctuary staff shared age-appropriate information with students about the meat and dairy industries and how calves are taken from their mothers shortly after they're born so that humans can drink the mother's milk. This was undoubtedly an eye-opening experience for Stefanie's students, who now have a better understanding of whom their food comes from. She didn't stop there, though—last year, she helped a student who had asked for assistance going vegetarian (a great first step toward going vegan) by providing the child's parents with helpful recipes.
Stefanie's always on the lookout for ways to support her students as they explore and learn more about animal issues. For example, when one of her students watched Netflix's Seaspiracy with his family, Stefanie gave him a platform to share with his classmates what he learned—that the majority of plastic pollution in the oceans comes from fishing. She notes that this tied in perfectly with her class's ongoing discussions and activities about climate change, including a 20-day challenge that includes requiring students to avoid eating meat for a day.
During her school's "Project Week," students choose from a list of activities that includes dissecting animals. Knowing that the dead animals slated for dissection were not killed humanely and that dissection is unnecessary and can be a traumatic experience for students, Stefanie made sure that her students knew that they had a safe space to voice their concerns about the inhumane practice, and as a result, the vast majority elected not to participate in it.
(Need help ending dissection at your school? Check out these affordable digital teaching tools.)
Thanks for inspiring students to choose kindness, Stefanie!
Aferdita Silverman, Lincoln High School, Yonkers, New York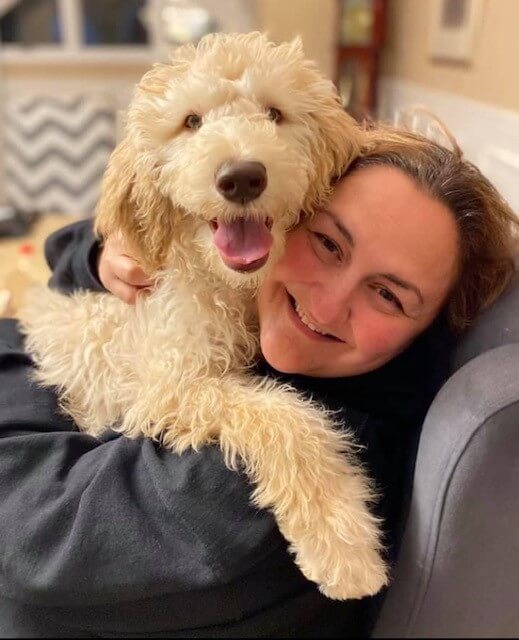 Aferdita is a high school global history teacher who was nominated for TeachKind's Teacher Appreciation Contest by her daughter Jessica, a member of the Bergen County Students Opposing Speciesism (SOS) hub, which Aferdita helps organize protests for. She seamlessly integrates animal rights into nearly every facet of her curriculum. She has students discuss how forms of industrialized development, such as the building of oil rigs, takes a toll on animals, their habitat, and the environment. She encourages them to consider how historical events have negatively affected animals. For example, during the Crusades, conflict over land and other resources meant that horses were forced to wear armor, carry soldiers and goods, and fight in battles. And when the atomic bomb was dropped on Hiroshima during World War II, captive animals and local wildlife suffered and died just as humans did.
In Aferdita's classes, students examine advancements in technology—like alternatives to animal leather for car interiors and the shift from animal-based to plant-based food production—and how these developments help animals, improve the lives of humans, and lower carbon emissions. They explore the way animal rights and human rights often go hand in hand, as in the case of the Amazon rainforest, where deforestation for animal agriculture threatens not only animal life but also the indigenous people living there. Aferdita notes that both her administrators and students' families are supportive of her humane education efforts, because she actively listens to their concerns and then explains that current events, like climate change and the growing awareness of animal sentience and the rights of other species, are integral to a well-rounded social studies curriculum.
Inspired by her daughter's commitment to living vegan, Aferdita has been exploring a vegan lifestyle for the last two years. She's the faculty sponsor for her school's arts and crafts club, in which she teaches students how to make their favorite foods plant-based so they can help animals, eat healthier, cook for themselves, and save money when they go to college.
(Need help going vegan? Order a free vegan starter kit.)
Thanks for your dedicated and inspiring work, Aferdita!
*****
Congratulations to these creative and compassionate educators. Thank you to everyone who entered or nominated someone! Are you ready to up your game for next year's contest and put yourself in the running to be the next TeachKind Teacher of the Year? We can help: Sign up for TeachKind News for year-round inspiration and resources for incorporating kindness to animals into your curriculum.
By submitting this form, you are agreeing to our collection, storage, use, and disclosure of your personal info in accordance with our privacy policy as well as to receiving e-mails from us.