You can't buy happiness, but you can buy animal-friendly eyelashes—and that's kind of like buying happiness for minks and other animals who might otherwise be killed for their fur. Proving this point for us is the slew of beauty brands below that have stopped selling mink eyelashes. Take a look at all the eyelash victories that PETA and you helped score:
MoxieLash
"The World's Most Comfortable Lashes" will soon be among the world's kindest lashes, too—MoxieLash is leveling up its own lash game by banning fur! "Longer, fuller lashes and magnetic eyeliner are only the beginning. We're here for the conversation, so keep talking," MoxieLash touts on its website, and it wasn't kidding—after hearing from PETA that minks used for their fur on fur farms are electrocuted, bludgeoned, or gassed or their necks are broken and their skin is torn off while they're still conscious, the beauty brand made the compassionate decision to nix the stolen material.
Dermstore
After hearing from PETA, Dermstore, which is owned by Target, stopped selling fur eyelashes. Once a peddler of cruel Lilly Lashes products, the site now sells only lashes that no minks had to die for.
Lurella Cosmetics
Like Dermstore, Lurella pledged to stop selling mink eyelashes. Once the brand has sold its remaining stock of fur eyelashes, it will only sell synthetic or faux-fur lashes—a huge win for minks and other animals who just want to be left in peace!
Coco Mink Lashes
Eyelash brand Coco Mink Lashes may want to consider changing its name to FauxFaux Mink Lashes—the company confirmed that it's phasing out false eyelashes made with mink fur and will sell only faux-mink and other animal-free eyelashes.
GladGirl
Not only did GladGirl pull all mink lashes from its website immediately after hearing from PETA, the beauty brand also went completely vegan and joined our Global Beauty Without Bunnies program. Meanwhile, Lilly Lashes is still trying to dupe customers about mink fur.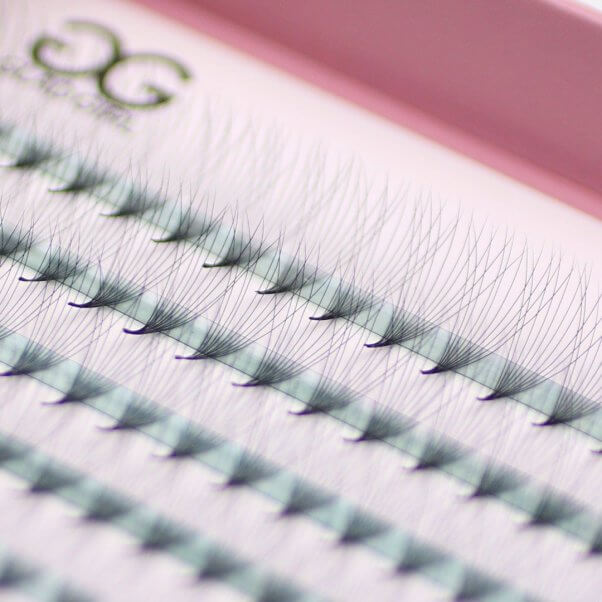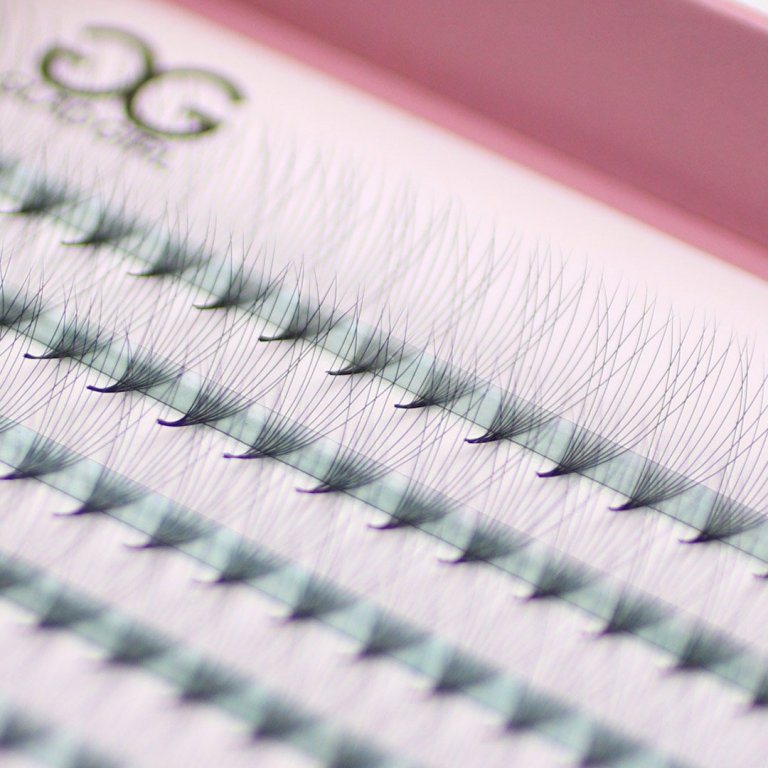 Velour
In July 2020, a strong PETA campaign—including e-mails from nearly 60,000 concerned supporters—prompted beauty brand Velour to ban mink-fur eyelashes! The huge victory came just after cosmetics retailer Sephora announced its own ban on all fur eyelashes.
Sephora
Did you know minks enjoy swimming and climbing? However, in the fur industry, many are caged and violently killed for false eyelashes—like the ones that used to be sold at Sephora. Following a powerful PETA campaign and e-mails from more than 280,000 concerned shoppers like you, the beauty giant confirmed in June 2020 that it had banned fur eyelashes and would begin purchasing only faux-fur lashes going forward.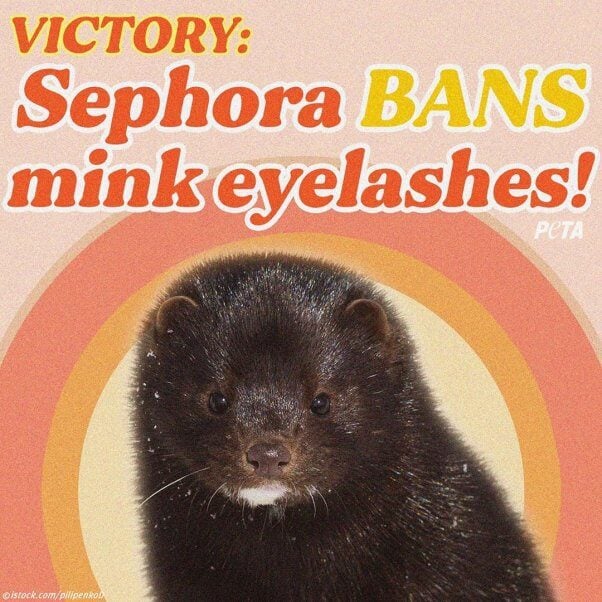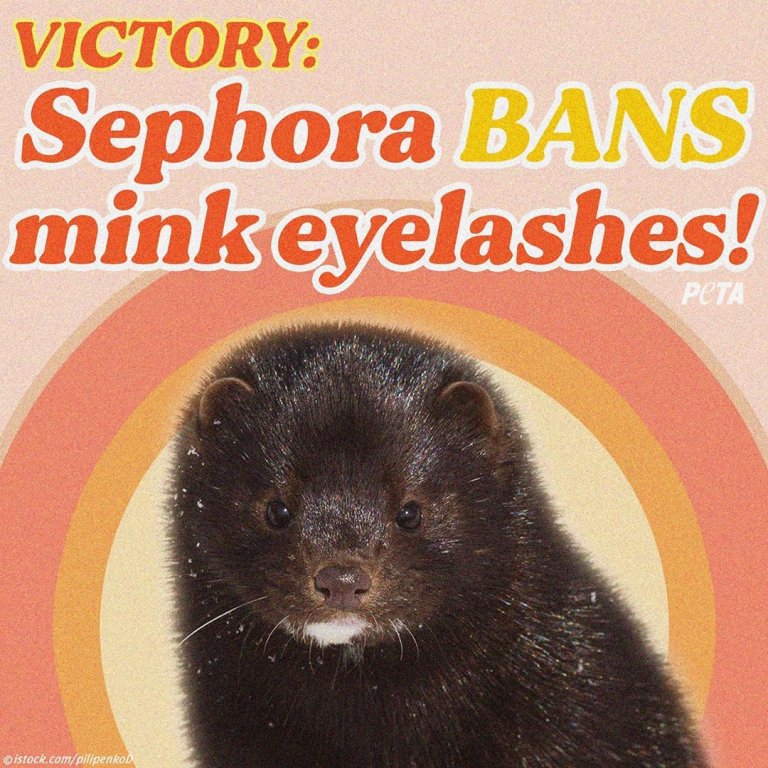 Tarte, Too Faced, Urban Decay, and many other brands already refuse to sell mink fur, too. These companies get it: Minks are shy animals who like to hide away in cozy dens near streams and lakes, and they should be left alone to live in peace, not bred and killed so that their fur can be stolen.
Minks have few natural enemies—their biggest threat is the deadliest predator of them all: humans.
If you think fur-lash bans are beneficial only to minks themselves, think again—the planet and we humans who live on it are better off for them, too. Each mink skinned by fur farmers produces about 40 pounds of feces in his or her lifetime—that adds up to millions of pounds of feces produced annually by U.S. mink farms alone, like the farms in Utah where minks tested positive for COVID-19.
There's Nothing 'Vegan' About Lilly Lashes' Mink-Fur Products
Companies like Lilly Lashes have erased minks' individual personalities so much that many people think "mink eyelashes" are just a style of lash—not realizing that minks are actually animals whose fur and lives are stolen from them. It's past time for the brand to join the companies mentioned above that've already banned mink.