Published by .
Long gone are the days when a vegan's only food options at the theater concession stand were "accidentally vegan" snacks like Sour Patch Kids. Growing numbers of movie theaters offer heartier, satisfying plant-based meals to enjoy while watching the big screen. We've compiled a list of the top five vegan-friendly movie theaters in the country, and the critics are already raving.
First, a "sneak preview" …
Just shy of making our top five but well worth an honorable mention, Asheville Brewing is an independent microbrewery with both a restaurant and a cinema location founded in 1995.
The theater offers pizzas such as the Mad Mushroom topped with dairy-free Daiya cheese, the unforgettably named Men in Black Beans and Rice, a fancy Brewhaus plate with three different flavors of hummus (traditional, black bean, and sun-dried tomato), Cheech & Chong's Chips & Salsa, and the elegant and mysterious Crouching Tiger, Hidden Salad.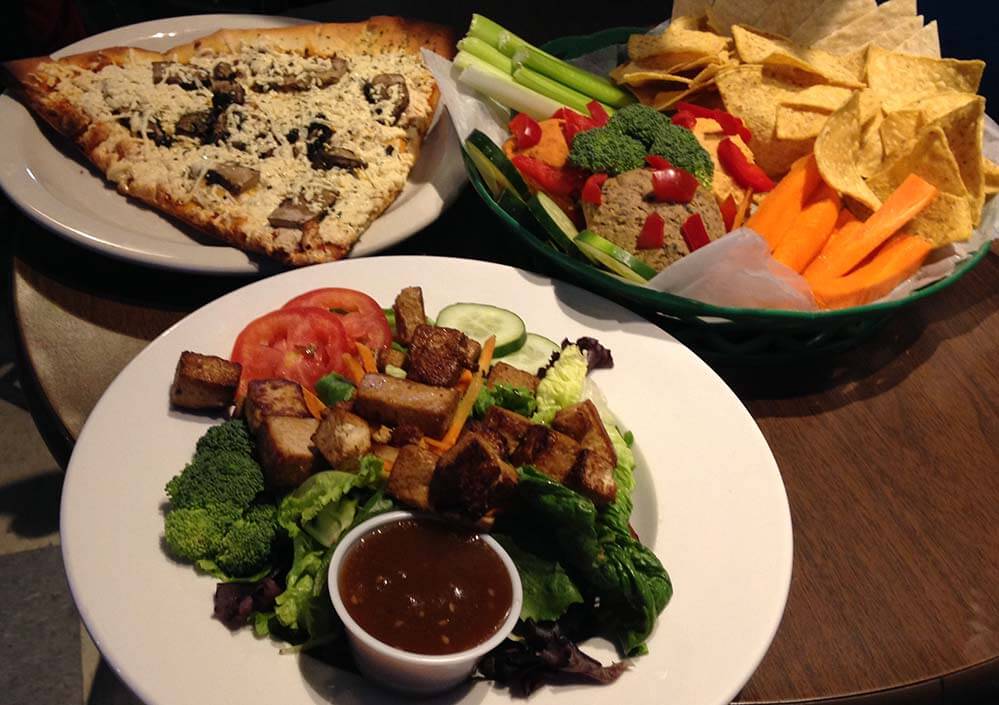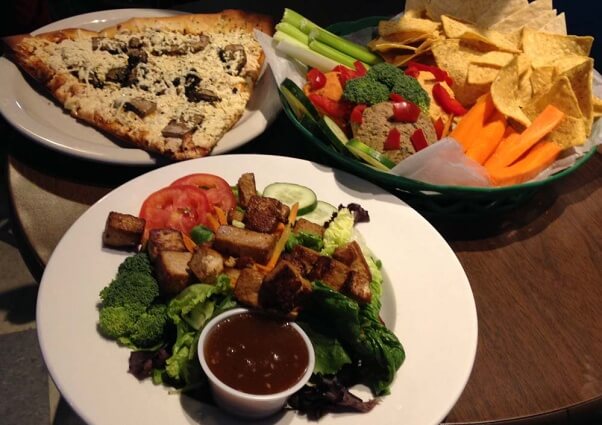 And now, the main attraction: Let's get to the list!
FilmScene is a nonprofit organization dedicated to cultural enrichment in the Iowa City area. Founded in 2011, FilmScene is 100 percent community-supported and showcases independent, foreign, and documentary films.
At FilmScene, you can top your popcorn with nutritional yeast and order vegan burritos, mini sweet dessert pastries, and delicious vegan trail mix.
Founded in 1997 in Austin, Texas, the Alamo Drafthouse chain of movie theaters caters to diehard movie fans, strictly enforcing theater etiquette and offering important film events and screenings alongside mainstream releases. Fun fact: The original Drafthouse location boasted five-day marathon screenings of vintage exploitation films hosted by Quentin Tarantino.
Check out the Crispy Buffalo Cauliflower, Mexican tofu quinoa bowl, and their seasonal vegan pizza.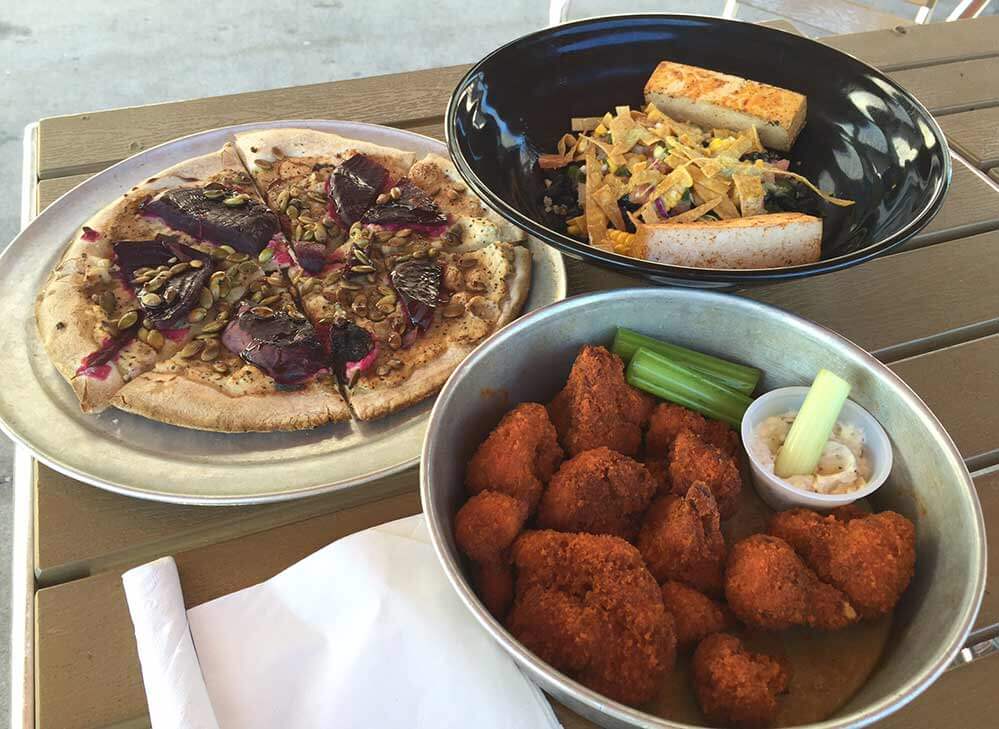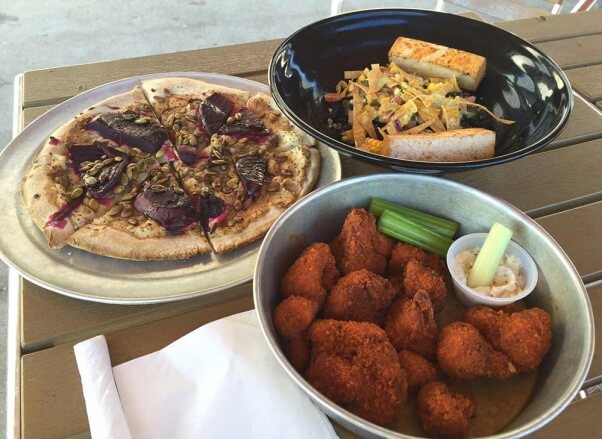 UPDATE: In July 2017, it was reported that Alamo Drafthouse began offering the delicious Beyond Burger at some of its locations. If this menu change-up proves successful, the Beyond Burger may go on to be a permanent menu item at all Alamo Drafthouse locations.
Central Cinema boasts Seattle's only dine-in cinema service. Seattle's "most fun" theater also hosts a Christmas sing-a-long and Twin Peaks screenings for patrons to enjoy while sipping a damn fine cup of coffee.
Central Cinema's menu features an array of Field Roast products for vegan diners, including vegan sausages served as "pigs in a blanket," burgers, and vegan Chao cheese to top pizzas.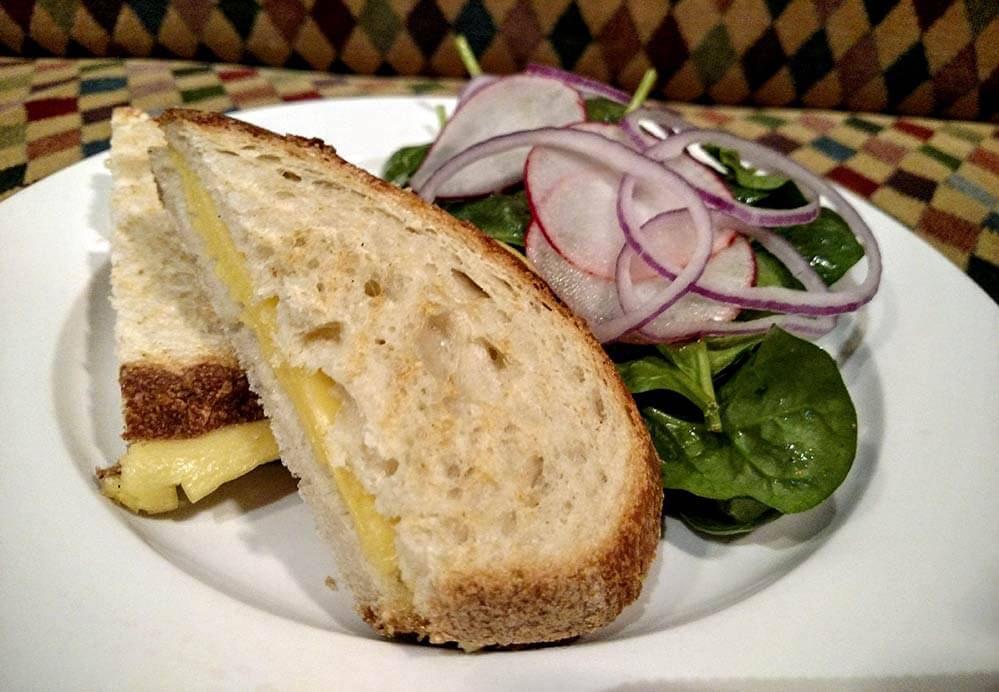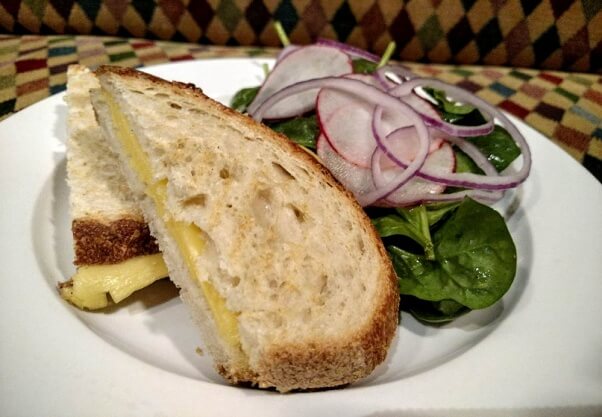 The New Parkway is an independent theater that offers patrons the chance to chow down on comfort food while watching the silver screen on big, comfy couches. It offers weekly activities to the community such as open mic, game, and trivia nights.
Mouthwatering plant-based options include sloppy joes, burgers, pizza, and a hoagie.
Sun-Ray Cinema (formerly known as Riverside Theater and 5 Points Theatre) has always been ahead of its time. The theater reopened in 2011, expanding on the historic single-screen theater established in 1927 in the Five Points district of Jacksonville, the first movie theater in Florida—and only the third nationwide—equipped to show "talkies."
While there's no outside food or drink allowed, not to worry, veggiesauruses—there's plenty inside for you.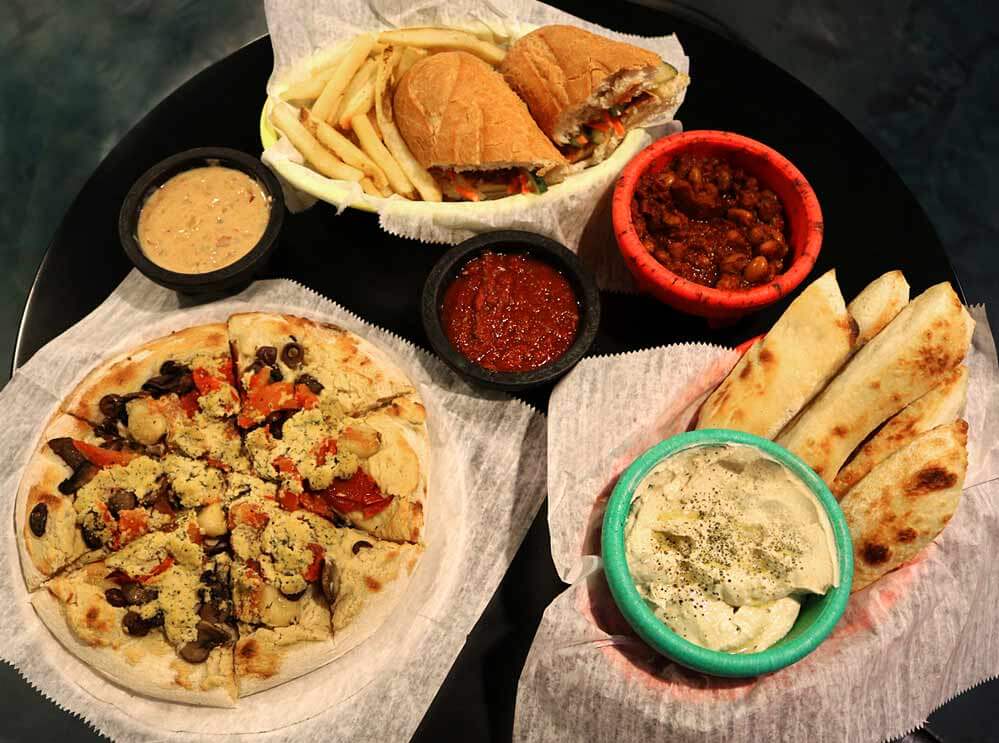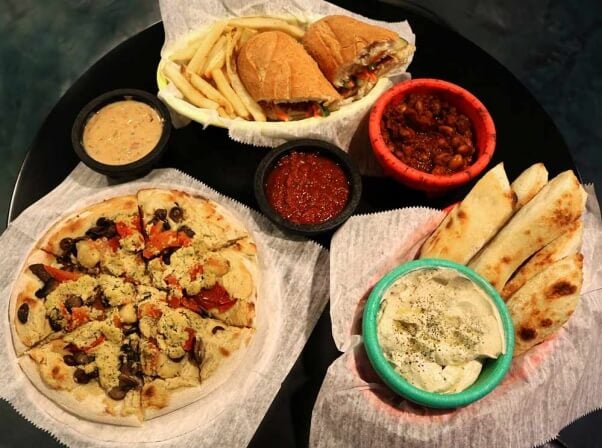 Wendy Sugalski
Sun-Ray's vegan options are also ahead of the curve: vegan queso for nachos, vegan ricotta on pizzas, The People's BBQ Tofu Banh Mi sandwich, a vegan double chili cheese dog called The Wizard, vegan "Twankies," giant vegan blondie bars, and—in case your mind wasn't already blown—chocolate, vanilla, strawberry, coffee, and beer-flavored vegan shakes.
Looking for other veg-friendly entertainment?
Being kind to animals is easier and more fun than ever. Check out our list of vegetarian-friendly major league and minor league baseball parks and our list of vegan-friendly travel destinations.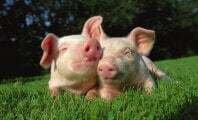 Order Your FREE Vegan Starter Kit