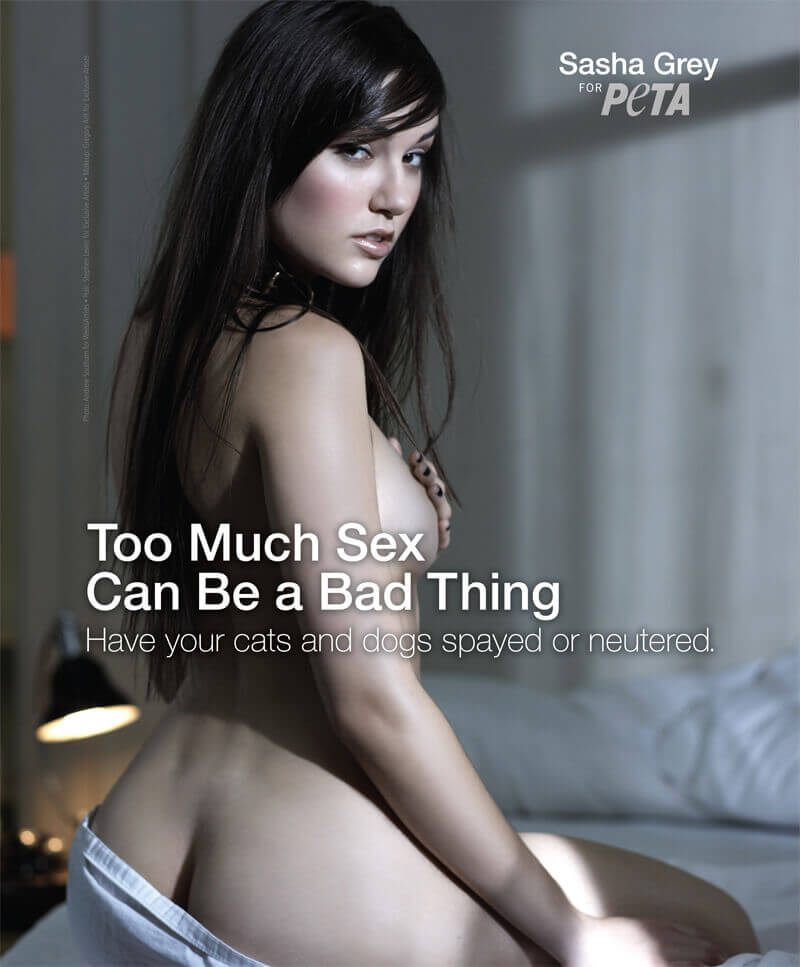 Sasha Grey is one of the youngest—and most popular—working adult film stars today. The multiple AVN Award winner has starred in hundreds of adult films and recently starred in Academy Award–winning director Steven Soderbergh's film The Girlfriend Experience. This "sexpert" promotes animal birth control in her ad for PETA and is educating her fans in order to save animals.
Sasha explains, "I think spaying and neutering is incredibly important. … [I]t keeps the animals out of the shelters, and there's too many unwanted animals out there already."
One unspayed dog and her offspring can produce up to 67,000 dogs in six years!
Each year in the U.S., 6 to 8 million dogs and cats are dumped at animal shelters—and nearly half of them must be euthanized for lack of a good home. Spaying or neutering your dog or cat is a crucial step toward saving lives. The only way to become a "no-kill nation" is to become a "no-birth nation." Sasha talks about why too much sex can be a bad thing in this behind-the-scenes video from her nude photo shoot.
Help Sasha spread the word about animal birth control by sharing her video with everyone you know!