Update: March 11, 2022
One of PETA's "most wanted" animal abusers—Thomas Edmonds, the owner and operator of a crummy backyard menagerie in Illinois called Walnut Prairie Wildside (WPW)—is in hot water with the feds again. Records obtained by PETA reveal that the U.S. Department of Agriculture (USDA) recently slapped him with a formal complaint for more than 65 alleged violations of the federal Animal Welfare Act (AWA). The formal complaint notes Edmonds' "flagrant disregard" of the AWA, haphazard "'learn as he goes' mantra," lack of response to written violations, and history of exhibiting without a license.
Among other alleged violations, Edmonds reportedly did the following:
Repeatedly failed to provide animals with adequate veterinary care, including two vervet monkeys and a ring-tailed lemur, who all died, and a young cougar who was thin, exhibiting signs of dehydration, and suffering from diarrhea
Failed to provide domestic cats with adequate shelter and water and failed to provide primates with adequate water
Repeatedly failed to handle animals properly, including allowing unsupervised contact between animals and members of the public, during which a visitor dropped a tiger cub on her head and multiple visitors (including children) were bitten by animals
Allowed a volunteer to feed an adult tiger a boiled egg from their mouth and, in another instance, permitted a volunteer to take a picture while sandwiched between two adult tigers
Last year, Edmonds failed his first relicensing inspection after he was cited for a number of AWA violations. The USDA's Animal and Plant Health Inspection Service currently lists his license as canceled—hopefully, the agency will do right by animals and revoke his license for good. Click here to take action below. 
Originally posted on May 8, 2020
If it were up to Thomas Edmonds, everyone would be fooled into thinking that Walnut Prairie Wildside, his backyard menagerie, is a nice place for those he imprisons. But from the operation's dangerous "tiger time" encounters …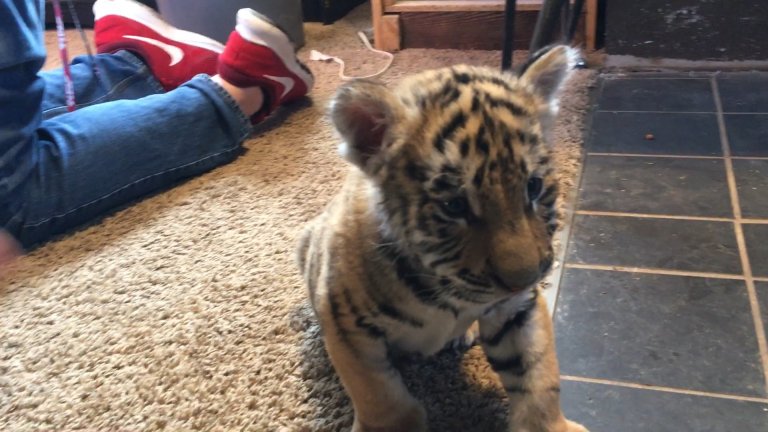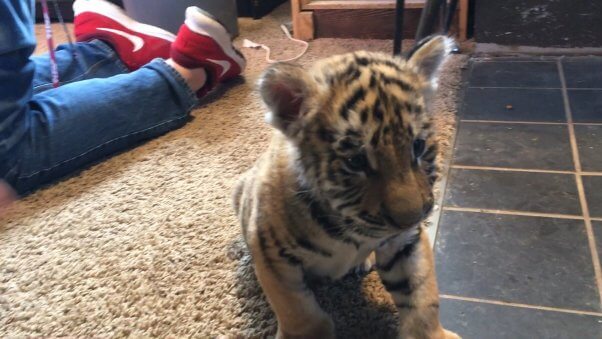 … to its algae-covered duck and chicken pool …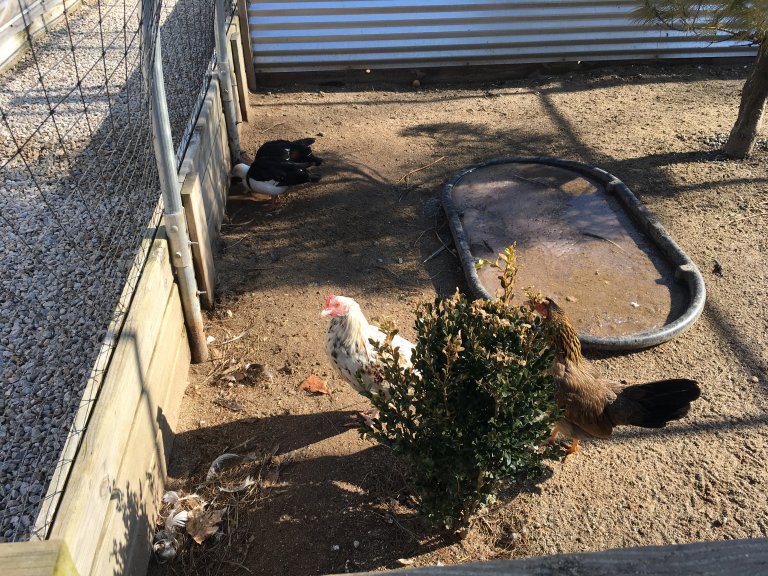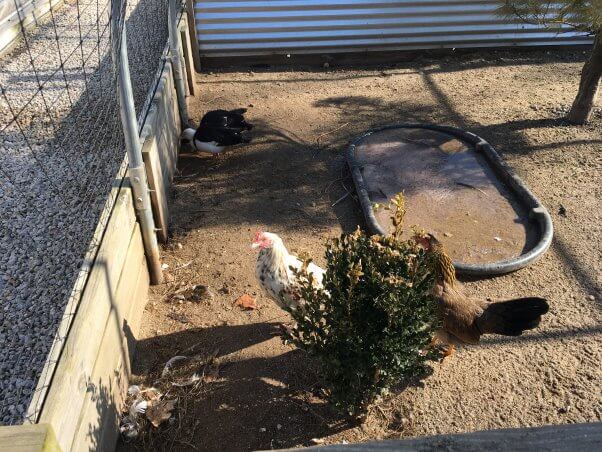 … to the stakes that roosters there are tethered to …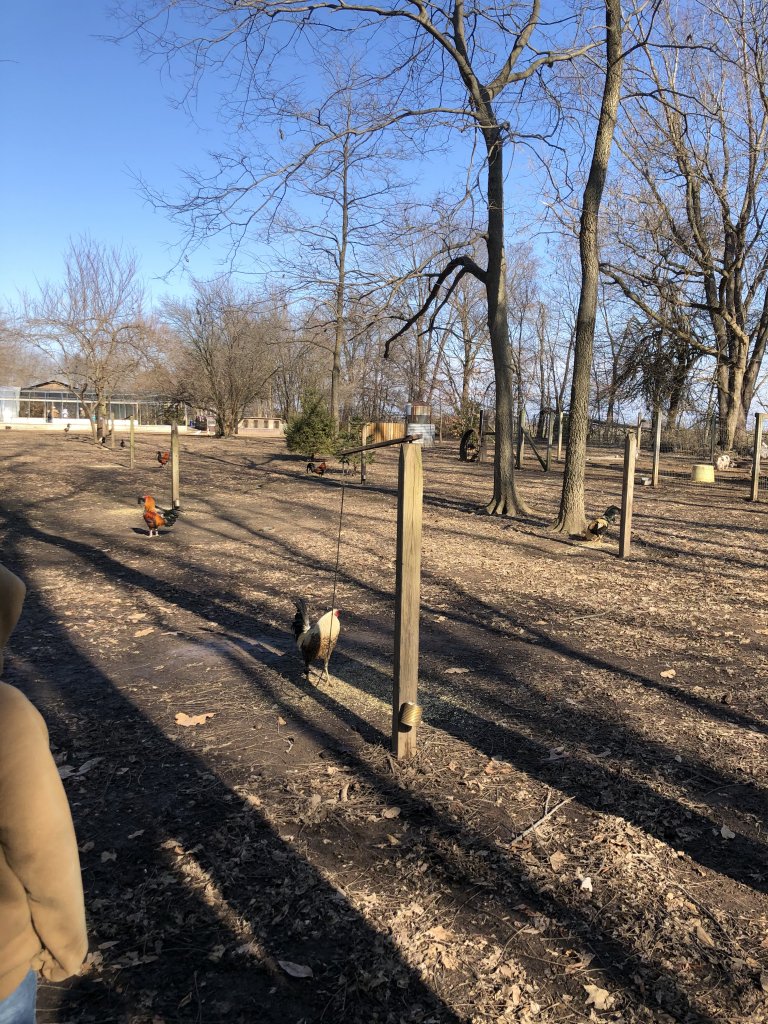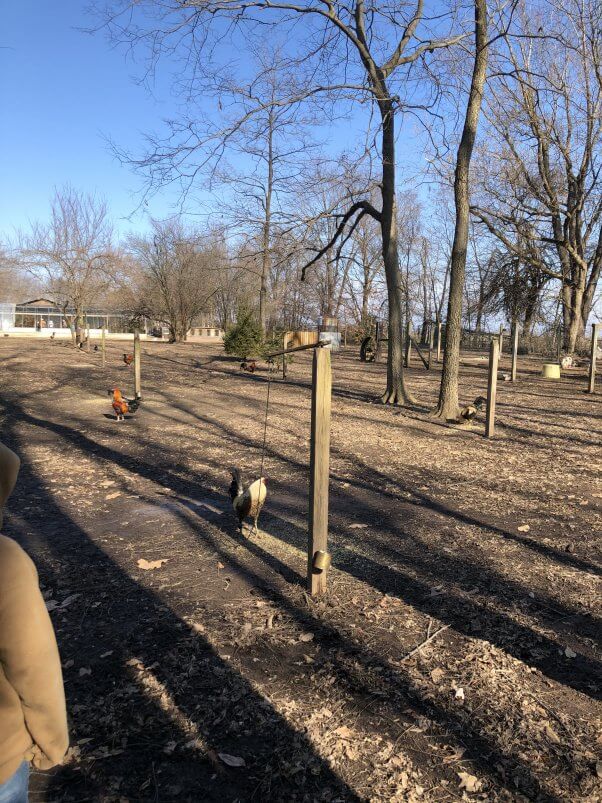 … it's easy to see Walnut Prairie Wildside for what it really is: a shoddy roadside zoo. In just the past year, Edmonds—apparently some sort of Tiger King wannabe—has racked up so many citations for failing to abide by the federal Animal Welfare Act that he's landed a spot on a list of some of our "most wanted" animal abusers. But don't take our word for it—the citations speak for themselves:
In May 2019, Edmonds acquired a baby tiger named Lily when she was less than 2 weeks old. She was forced to participate in public encounters as part of his profit-churning operation.
The U.S. Department of Agriculture (USDA) cited Edmonds for having no knowledge of care for big cats, including proper nutrition. Edmonds also did not appear to be familiar with tiger behavior—USDA personnel had to explain these things to him and his staff after watching Lily show visible signs of distress during public encounters, while the staff did nothing to stop the harmful interactions.
During another encounter, authorities also observed staff putting Lily in further danger by failing to pay attention to her, including when a woman dropped the tiger cub on her head, when multiple people picked up and held her in harmful ways, and when Lily attempted to interact with a python who was at least 13 feet long.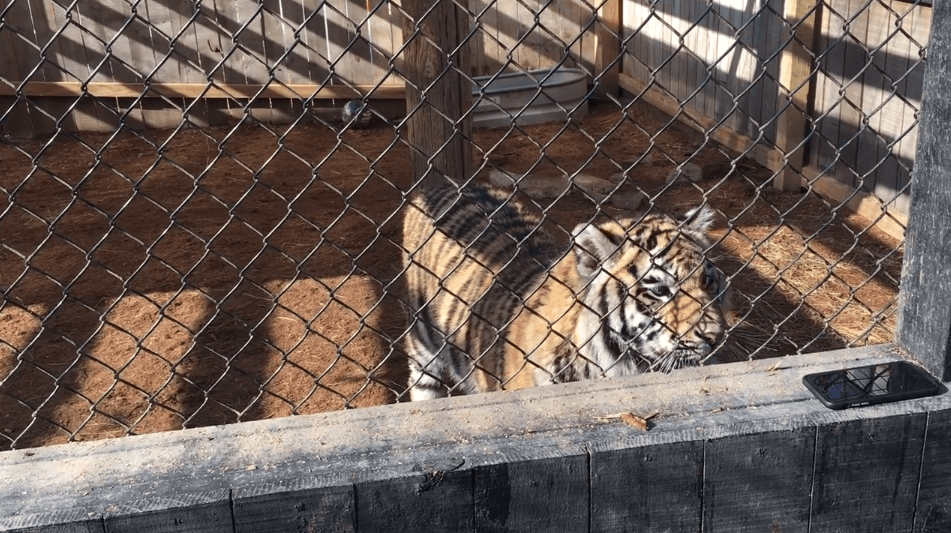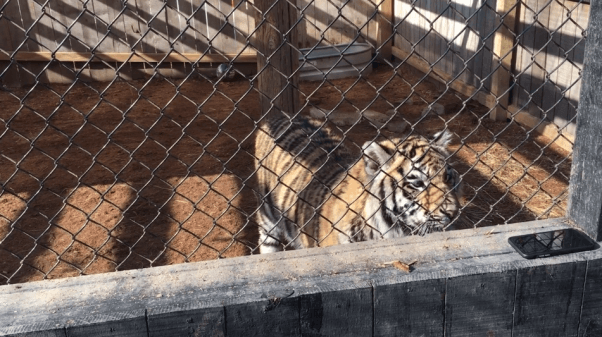 Inspectors also described how Edmonds allowed Lily to chew, paw, and bite at the ankles of patrons—including a 4-year-old girl—during public interactions. The USDA, seemingly unimpressed by Edmonds and his "learn as you go" approach to tiger care, apparently felt it necessary to tell the roadside zoo operator and his staff that they need to keep Lily and the public safe—something any reputable sanctuary would never need to be reminded of.
Despite all of the above, Edmonds not only was able to continue using Lily for tiger cub encounters but also was able to acquire a second cub so that he could make more money.
Like Lily, the second cub, Tony, was exploited for public encounters. In January, the USDA cited Edmonds for putting the public and Tony at risk of injury after the cub was forced to interact with patrons as he grew larger and more dangerous.
Tony was "too big, too fast and too dangerous to be in direct contact with any member of the public," the USDA noted in its citation, again remarking on Edmonds' lack of "knowledge, experience and good judgement" regarding big cats.
It gets worse: Despite the citations above, Edmonds acquired a third cub, Daisy, in order to keep his exploitative business profitable.
Daisy was only a day old when she was shipped to Walnut Prairie Wildside. She was forced to participate in public encounters at the roadside zoo before she was even a month old.
Lily, Tony, and Daisy were all torn away from their mothers shortly after birth—and in Daisy's case, just hours after. In nature, tiger cubs stay by their protective and nurturing mother's side for up to two years—scientists are now even aware of a "dispersed social system" in which mothers and cubs sometimes remain together for almost three years.
Tiger cubs need their mother's milk, her warmth, and her companionship—and they need to be left in peace so that they can rest whenever necessary. All of this is vital to a cub's proper development.
But the public encounters that Edmonds forces tiger cubs to participate in put these babies at risk of many dangers, including cold and heat stress, malnutrition, exhaustion, and infectious diseases, not to mention the physical harm that authorities observed during the public encounters with Lily.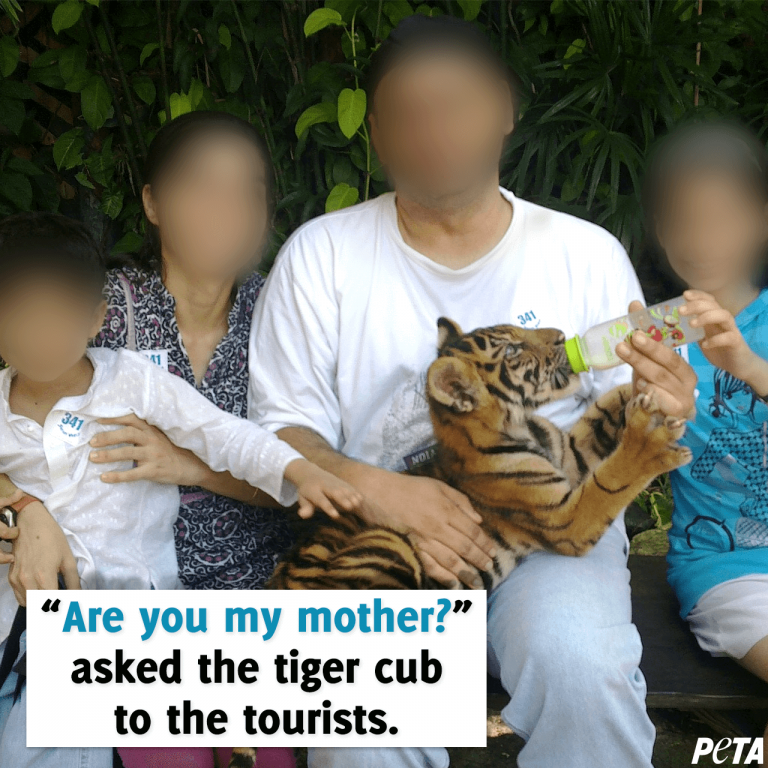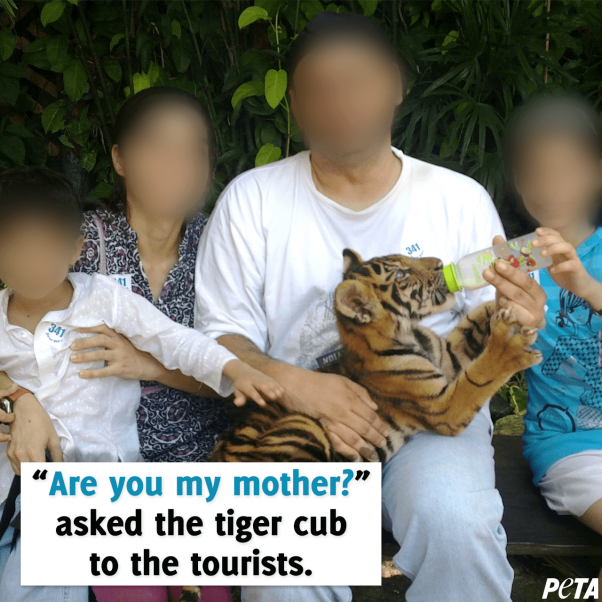 Edmonds has been cited by the USDA for other animal welfare violations, too, including after a lynx reached through mesh and pulled a boy toward the fence around an enclosure, scratching the child's head and arm. In another incident, a patron was bitten on the finger by a prairie dog.
Edmonds has received repeated citations for failing to clean the enclosures at Walnut Prairie Wildside properly, including primate enclosures that had a buildup of gummy brown grime on the platforms and surfaces as well as one that had old blood, urine, and brown debris on the walls.
Other enclosures at the roadside zoo were also filthy: The USDA noted an accumulation of old food carcasses and feces. They were hazardous, too—Edmonds was cited for confining animals to enclosures that pose a risk of injury or escape to the animals.
It's hard to imagine that these barren, cramped cages housing birds and reptiles are considered inoffensive …
… or that keeping this cockatoo—an animal who, in their natural habitat, uses tools like a branch to scratch their back—in solitary confinement isn't unlawful …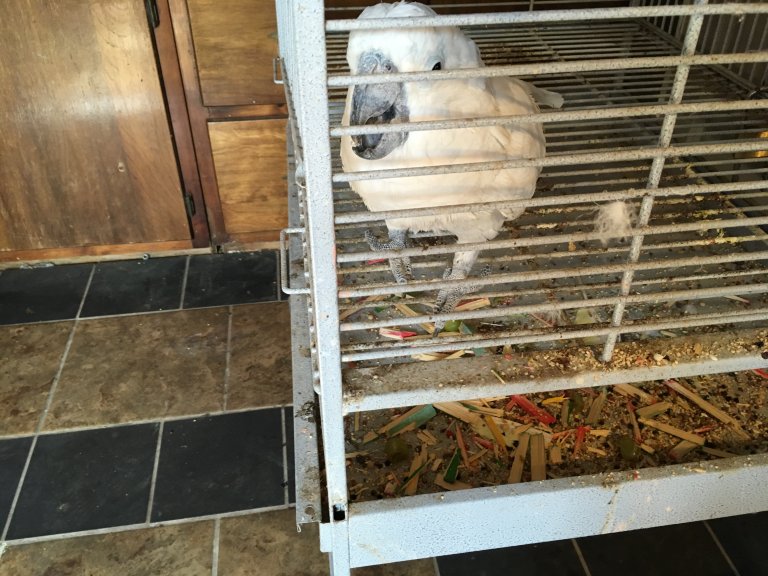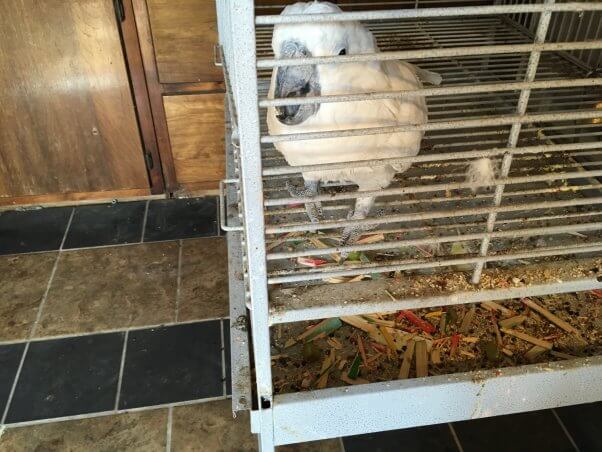 … yet Walnut Prairie Wildside is, deplorably, still operating.
Beware the Word 'Sanctuary'
The label "sanctuary" doesn't guarantee that animals are not abused, as one sham after another has proved. Walnut Prairie Wildside, for example, markets itself as a "wildlife sanctuary," which you now know is a crock. Please, never visit a place that breeds or sells animals, allows public encounters or photo ops with them, or carts them to fairs or other venues for entertainment. Asking a few simple questions can usually help you determine whether a facility is actually helping animals rather than exploiting them.
Click the button below to urge Edmonds to stop treating animals like props: