Viewers of Netflix's Tiger King: Murder, Mayhem and Madness have been introduced to notorious animal abusers Jeff Lowe, Tim Stark, Bhagavan "Doc" Antle, and Mario Tabraue. But these exhibitors make up only a fraction of all the ones PETA is trying to stop.
#TigerKing gave the world just a glimpse into the suffering tigers experience every day at roadside zoos.

These abusers' reality show antics sentenced all of the animals in their care to a lifetime of misery. https://t.co/PRo8NFX1Jk pic.twitter.com/OC1C2wo4o6

— PETA (@peta) April 3, 2020
Here are 10 other animal exhibitors just as awful as Joseph Maldonado-Passage (aka "Joe Exotic") and the ring of other abusers seen on Netflix's Tiger King:
Kathleen Futrell and Waccatee Zoological Farm
Myrtle Beach, South Carolina
Kathleen Futrell and her son Jeffrey operate America's worst roadside zoo, where neglect runs rampant and where several animals have died after suffering for years. Waccatee kept a chimpanzee (a highly social species) named Chico in solitary confinement for nearly his entire 31 years of life. Before his death in 2015, PETA urged the Futrells to retire him to an accredited sanctuary, where he could have lived in comfort and socialized with other chimpanzees, but they refused to do the right thing for this intelligent, social animal. In early 2021, Lila the tiger became yet another casualty of Waccatee's refusal to do the right thing, after she developed a condition that left her almost completely bald. She'd been observed scratching her skin and shaking her paws, which indicates distress—likely resulting from her dire physical condition. Before she died, Lila had lost a significant amount of weight.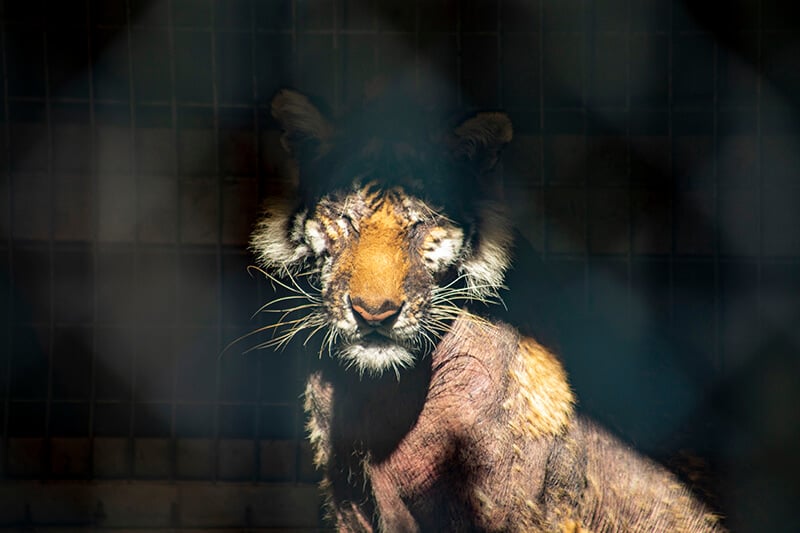 Dawn and Jim Hofferber of Animal Haven Zoo
Weyauwega, Wisconsin
Animal Haven is no stranger to shady animal deals—it acquired two 8-year-old lions from Joe Exotic in 2018 and has a history of shipping bears off to other roadside zoos and disreputable wild-animal dealers. Recently, it apparently allowed a random local woman to "foster" three infant tigers in her home after they were born at Animal Haven. The Hofferbers reportedly sent two of the young cubs to another roadside zoo, where their fate is unknown. The big cats and other animals who remain at Animal Haven fare no better—they're confined to dilapidated, barren cages where they've been observed pacing back and forth, likely out of stress and frustration.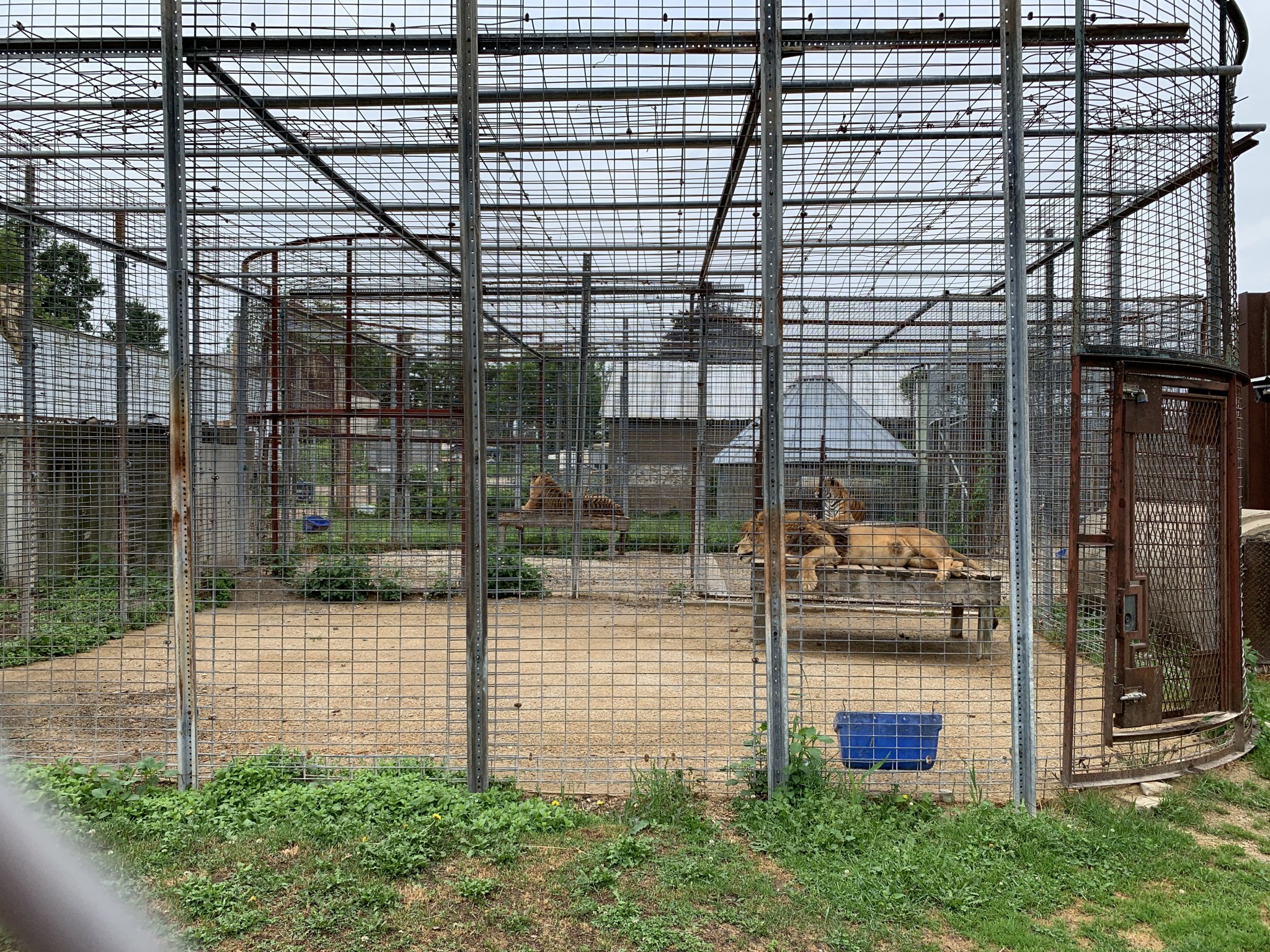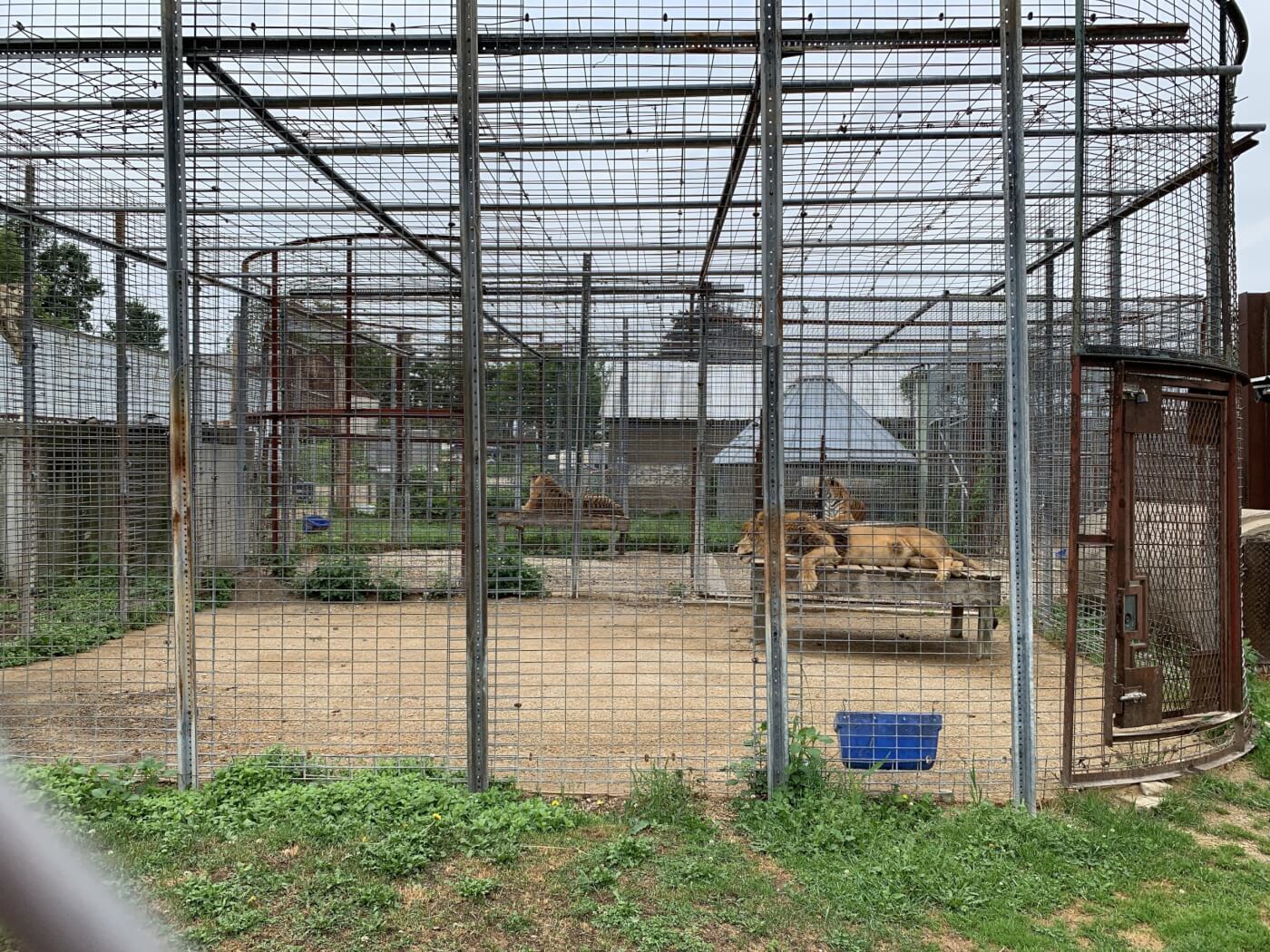 Animal Haven's irresponsible practices and indifference to animal welfare landed it a critical citation from the U.S. Department of Agriculture (USDA) in June 2021, after it let an employee bring a 3-week-old tiger cub to a local school, in violation of the federal Animal Welfare Act (AWA) and federal guidance dictating that big-cat cubs under 4 weeks old are too young for any form of public contact. Removing a tiger cub from his mother to be used like a prop is a cruel practice that puts the cub at risk for disease and stress, as Tiger King showed.
Grant Kemmerer of Wild World of Animals
Eighty Four, Pennsylvania
Kemmerer regularly trucks animals to parties and onto TV shows for money. He was also caught on camera repeatedly striking a young tiger in the face at a party in New York.
https://twitter.com/peta/status/1245788768126320642
In 2018, as a result of a PETA complaint, the New York State Department of Environmental Conservation cited Kemmerer for five violations of state wildlife laws—including three violations of New York's "tiger selfie" law—for allowing partygoers (shown in the video above) to have direct contact with tigers and a lion. The agency fined him a total of $7,300.
In nature, tiger cubs would stay by their protective and nurturing mothers for up to two years, but tiger cubs used for photo ops are torn away from their mothers when they're just hours, days, or weeks old.
Gregg Woody of Woody's Menagerie
Mulberry Grove, Illinois
Joe Exotic frequently sent young, vulnerable cubs to Woody, who sometimes operates as a wholesaler and ships the babies to other roadside zoos.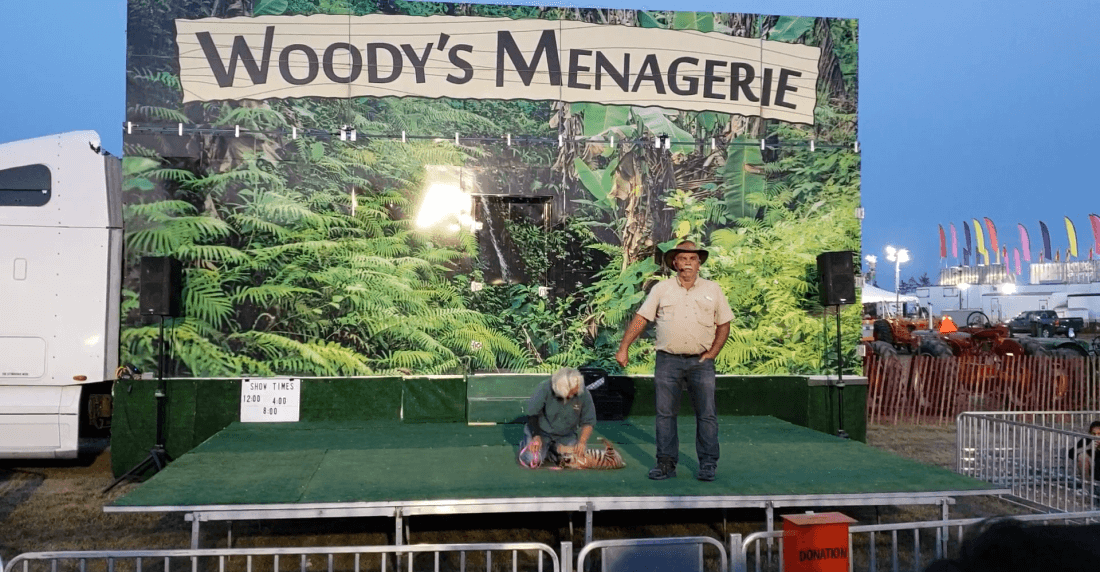 Following numerous complaints from PETA and a U.S. Department of Agriculture (USDA) lawsuit, the agency suspended Woody's Menagerie's exhibitor license for a minimum of 90 days. Previous citations for federal animal welfare violations include one for allegedly confining a visibly ailing goat to a trailer for nine days before notifying a veterinarian. The animal died two days later of pneumonia.
In other incidents, a tiger reportedly suffered from small, black, hairless lesions all over her body for over four months without being seen by a veterinarian; a female bear suffered from gashes and injuries on her paws without being seen by a veterinarian; and a young male lion with treatable health conditions wasn't given any veterinary care—instead, he was shot, and his body was sold to a local weightlifter.
Roberta Kirshner and the Barry R. Kirshner Wildlife Foundation
Oroville, California
When Kirshner first opened her roadside zoo, she exhibited a mountain lion her now-deceased son had kept illegally at a private residence. She has also acquired weeks-old cubs from Joe Exotic, presumably to use in cub-petting encounters. She's been repeatedly cited by the USDA for numerous federal Animal Welfare Act (AWA) violations, including for subjecting animals to temperatures of over 100 degrees with no cooling measures. In their natural homes, tigers would take a dip in pools of waters or streams to cool off.  Kirshner was also cited for failing to provide a tiger who had an eye injury and a lynx who had leg pain with veterinary care, and allowing members of the public to engage in dangerous direct contact with adult lions, a tiger, and a bear.
The facility has been cited for feeding bears moldy fruit and Cheez-It crackers. A volunteer indicated that bears and coyotes could eat items from an unrefrigerated box of food (including deli meats, tandoori chicken burritos, Lunchables, and crackers).
Scottie Brown and Zootastic Park of Lake Norman
Troutman, North Carolina
Brown and his roadside zoo have failed to meet even the minimum federal standards for the care of animals used in exhibition. The USDA has cited the facility numerous times, including for "euthanizing" rabbits by hitting them with hammers.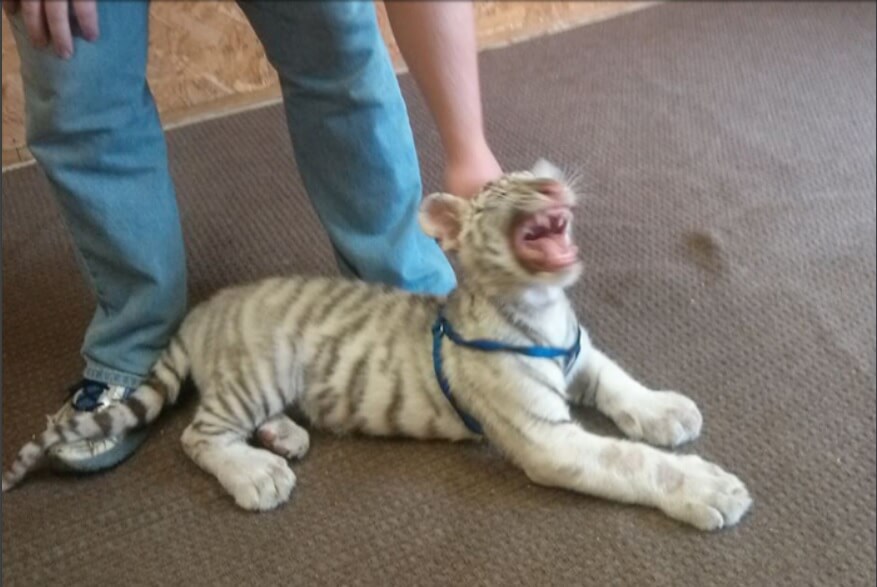 There have been several incidents at Zootastic in which animals have escaped from enclosures, including two capybaras, 20 goats, and a kinkajou who was killed by a lion cub. In addition, two humans were injured by animals at the park: A man was bitten by a tiger cub when the park allowed improper handling of the cub by the public, and a woman was hospitalized after an attack by a wildebeest.
Trey Key of Culpepper & Merriweather Circus
Hugo, Oklahoma
Trey Key was with Culpepper & Merriweather Circus when the USDA suspended the circus's license, finding that it demonstrated a "shockingly cavalier attitude regarding the health and safety of animals" there as well as noting that it had no attending veterinarian and didn't provide animals with adequate nutrition.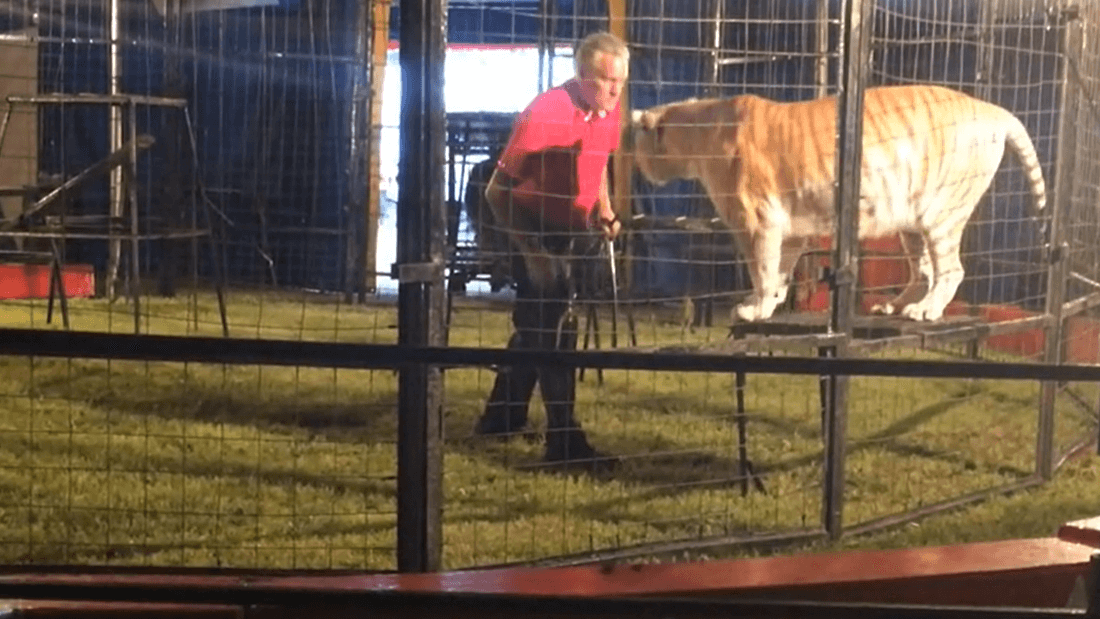 In another illustration of his lack of concern for animals, Key paid Joe Exotic $5,000 to house two tigers and a lion for a winter. A former roadside zoo worker testified that Joe used a shotgun to kill five tigers in order to make room for Key's big cats.
Marcus Cook
Kaufman, Texas
Cook's long history of AWA violations includes using a cattle prod to stun a tiger, keeping animals in cramped and unventilated enclosures, and denying tigers, cougars, and a bear cub adequate water. Members of the public were even bitten and scratched during animal encounters. In early 2009, the USDA took the rare action of seizing a lion and two tigers who were starving. Four months later, the agency seized three sick white lions, two of whom were underweight and had open sores.
In 2014, Illinois-based Michael Todd acquired white tigers from Cook, and he reportedly keeps the animals at Cook's Texas facility. Because his license has been revoked, Cook can't legally exhibit animals—even as someone else's employee—but he has continually done so under Todd's license. The USDA allowed this to go on for many years but moved to terminate Todd's license in 2018 for employing Cook. The case is ongoing.
Ivan and Nancy Brown of Brown's Oakridge Zoo
Smithfield, Illinois
Joe Exotic was convicted of selling tiger cubs to Brown's Oakridge Zoo in violation of the Endangered Species Act. He had also sent the Browns other cubs, including a 2-week-old lion cub. Cubs this young are just starting to open their eyes. They are extremely vulnerable, with underdeveloped immune systems, and are unable to regulate their own body temperatures. Tearing them away from their mother puts their lives at risk.
PETA has been tracking Brown's Oakridge Zoo for almost 20 years, during which time the facility has racked up dozens of federal animal welfare violations, including for allowing unsafe direct public contact with dangerous wild animals, failing to notify a veterinarian that a wolf was so skinny that his bones were protruding, failing to provide animals with clean water, repeatedly failing to provide animals with shelter from inclement weather, unsanitary conditions for animals, and repeatedly failing to maintain enclosures in good repair to prevent injury to animals. In 2014, the Browns were fined over $3,500, in part for failing to supply adequate veterinary care to a kangaroo with a broken leg who later died.
Thomas Edmonds of Walnut Prairie Wildside
West Union, Illinois
In early 2019, Edmonds acquired a baby tiger when she was under 2 weeks old, and he began using her in public encounters just a few weeks later at his roadside menagerie, Walnut Prairie Wildside. He was cited by the USDA for not having any experience working with big cats, despite their very specific needs. During public encounters, the cub was visibly uncomfortable and distressed and was even dropped on her head. Once she grew too large to be used for public encounters, Edmonds acquired a second cub—and when he grew too large, Edmonds acquired a third, who was only a day old when she was shipped to the roadside zoo.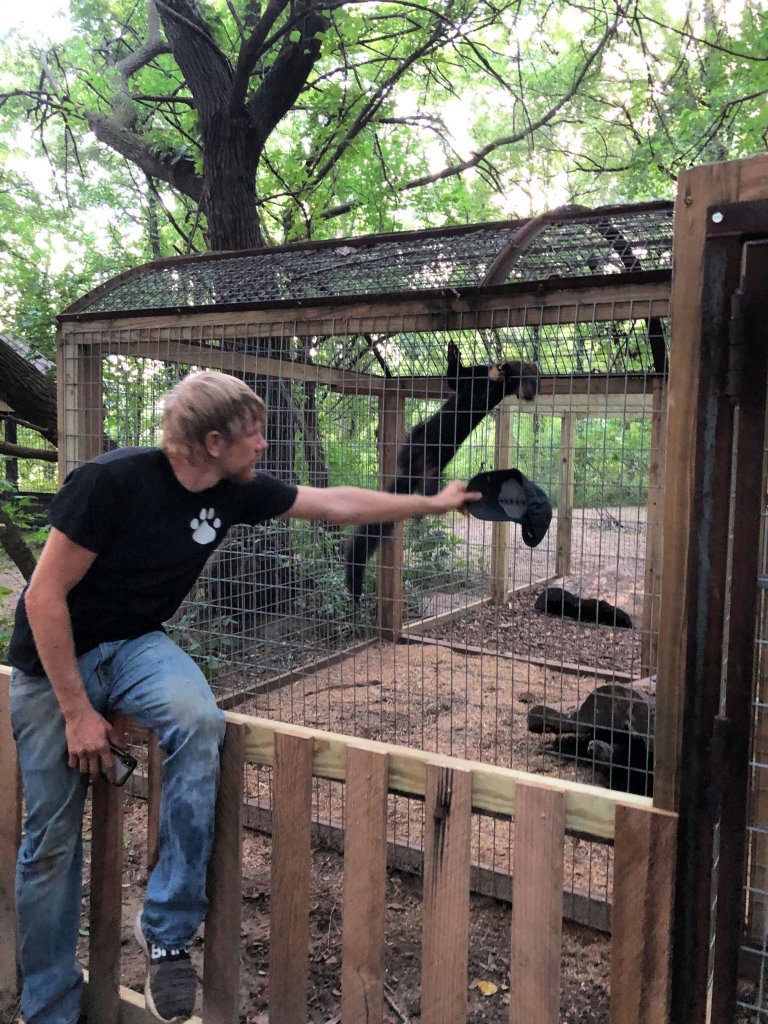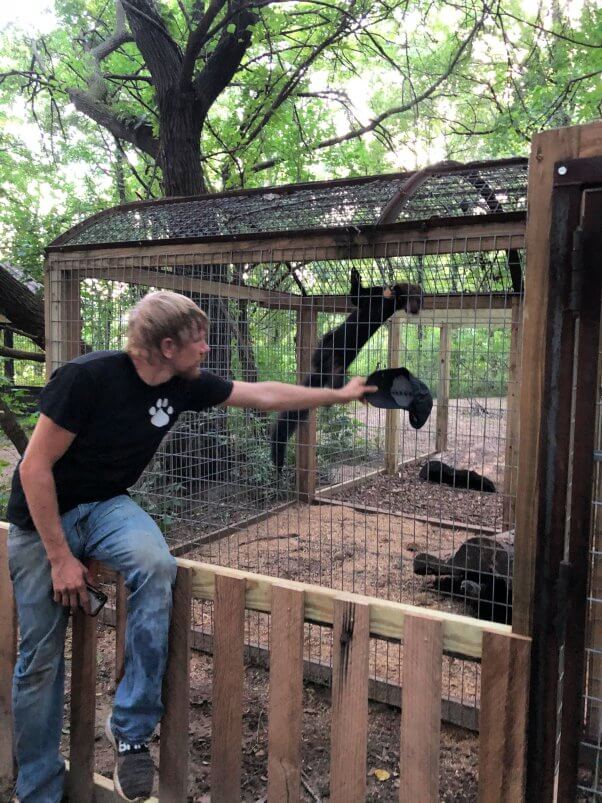 In just over a year, Edmonds' actions have demonstrated how cubs outlive their profitability in just a couple of months and how breeders continually churn out babies and tear them away from their mothers for this abusive industry.
Eduardo Serio of Black Jaguar–White Tiger Foundation
Mexico
Black Jaguar–White Tiger Foundation (BJWT) is a sham big-cat sanctuary that capitalizes on celebrity Instagram posts with animals to draw tourists for costly visits. Allowing the public to interact physically with animals goes against the principles of reputable sanctuaries and rescue organizations.
The Black Jaguar-White Tiger "Foundation" is a TOTAL SHAM.

-These animals weren't really rescued.
-The babies don't have their most basic needs met.
-Adults are cast aside & crammed into small dirt lots surrounded by chain link fences.

DON'T BE FOOLED.https://t.co/PNGoLzS7ZQ

— PETA (@peta) March 25, 2019
Owner Eduardo Serio claims that the animals he takes in have been rescued—but he somehow has a steady stream of babies always at the ready for cub photo shoots. When cubs are too big to handle at BJWT, adults are crammed onto barren dirt and concrete lots surrounded by metal fences. In their natural habitats, these animals would have home ranges of up to hundreds of miles. Serio isn't transparent about the cubs' origins but has admitted that he's bought cubs from a breeder and that he planned to breed animals.
*****
Animals are not ours to handle, use for photo ops, or cage and gawk at. They have their own wants and needs and would live far from harmful humans if given the opportunity.
Businesses that capitalize on breeding, buying, and selling sentient beings put profit over the well-being of animals—but victory by victory, we'll shut them all down.
Click on the link below to help suffering animals languishing at roadside zoos who've been robbed of their dignity and put on display for human entertainment.