As the holiday shopping season begins, talk show queen Wendy Williams appears in a sexy new PETA campaign declaring, "I'd Rather Go Naked Than Wear Fur," to urge shoppers to join her in crossing fur off their lists. The ad will be unveiled live in Times Square.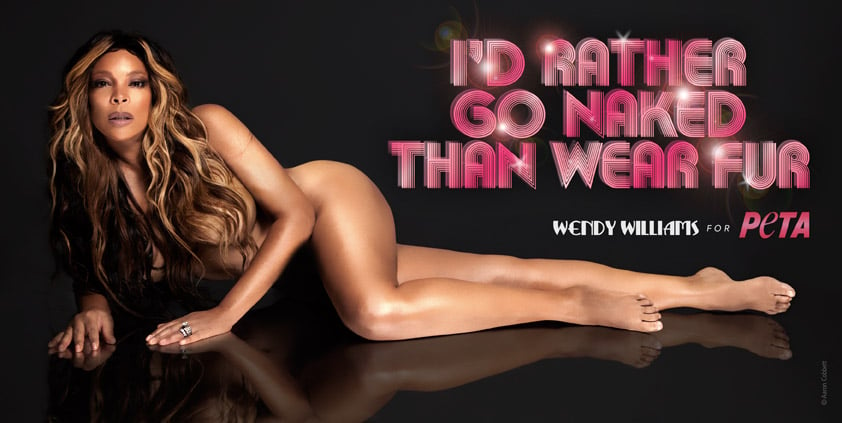 Williams, who once wore mink and fox fur, had a change of heart after learning from PETA about the cruel ways in which animals are raised and killed for their fur. "We should all try to be comfortable in our own skin and let animals keep theirs," says Wendy.
Wendy also encourages people who have fur coats to donate them to PETA so that they can be given to the homeless. PETA is working with shelters in Wendy's home state of New Jersey on coat drives this winter—something that is in great demand as the numbers of needy and displaced people have increased following Hurricane Sandy.
Check out this two-minute behind-the-scenes video from Wendy's shoot:
Join Wendy, and take the pledge to go fur-free!