Behind every photo op or paid "encounter" with a tiger cub is a life of deprivation. These miserable conditions are business as usual at Dade City's Wild Things (DCWT), where tiger cubs are used as props for such purposes. Thanks to a PETA eyewitness, the world has seen how the infamous tiger mill abuses babies for profit.
Infants were removed from their mothers within hours or days of birth so that they could get "used to" being handled by humans. In their natural habitat, tiger cubs stay protected and nurtured by their mothers for 2 years.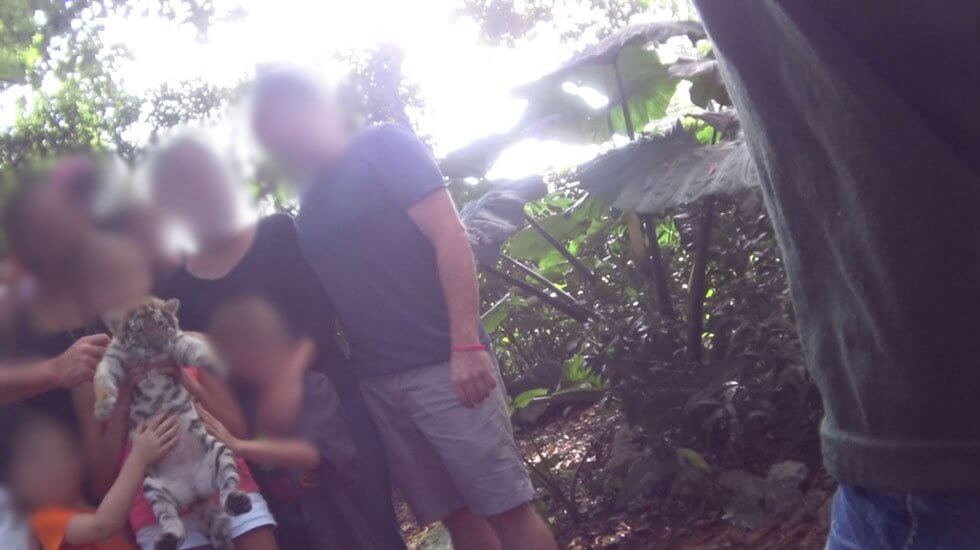 A dead newborn was left on the ground as the surviving cubs were whisked away.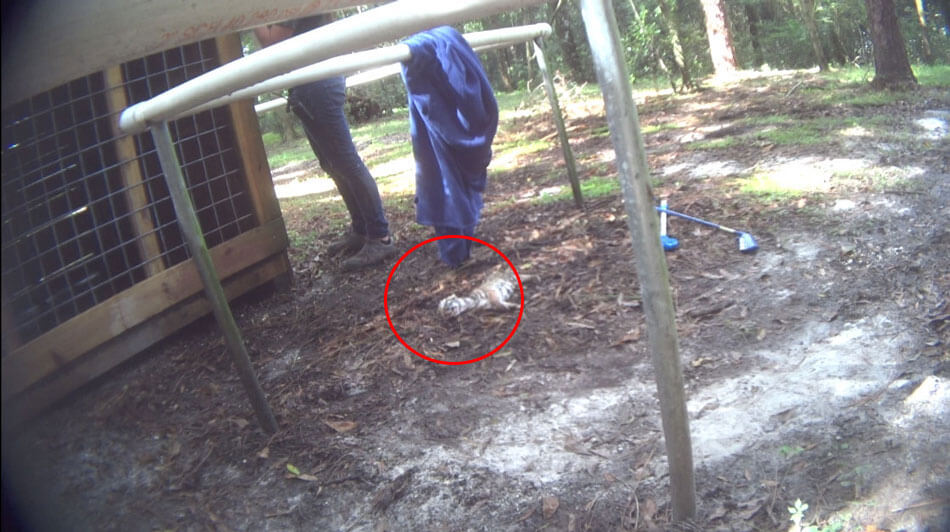 This tiger cub, named Asia, was only weeks old when she was passed around for photos—despite the fact that her immune system was not yet fully developed.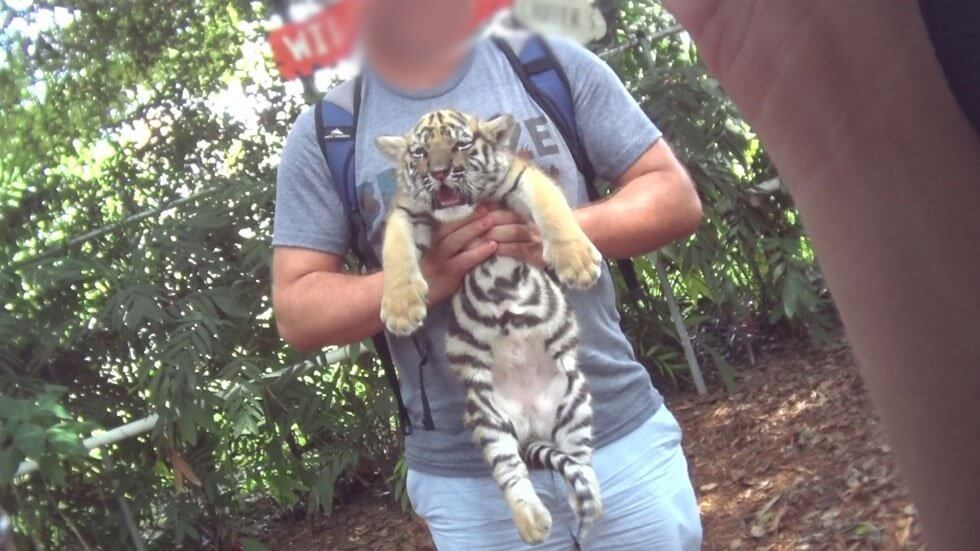 DCWT forces cubs to participate in public encounters, including "swim with a tiger" sessions. PETA's eyewitness observed that when the cubs resisted, DCWT staff struck, dragged, and yanked them into submission.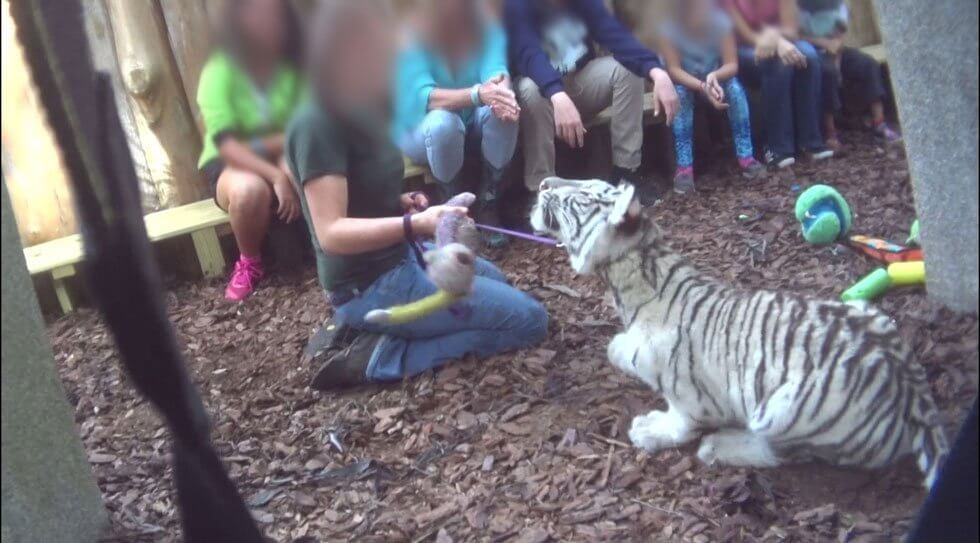 A tiger cub named Ariel, who suffered from an apparent spinal deformity or neurological disease and could not hold her head straight, was repeatedly made to swim, including on one occasion for more than a 10-minute stretch, during which she repeatedly panicked and was unable to keep her head above water.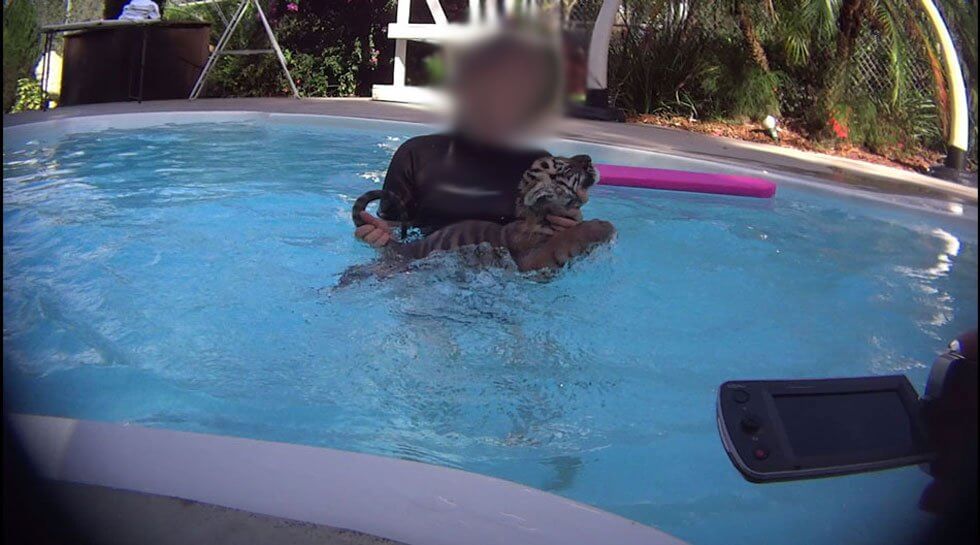 Once these babies grow too big for public encounters, their lives are typically reduced to existing inside cramped, barren cages, often with no enrichment.
Animals like Cleo, a black leopard at DCWT, were left with untreated infections and diseases. Cleo reportedly died after a bloody wound on her tail became infected and went untreated for more than a month.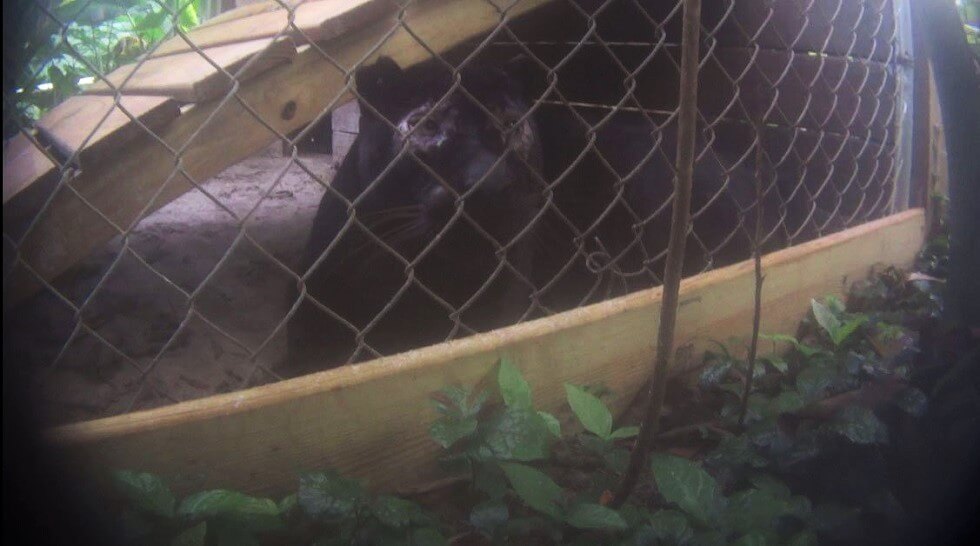 Don't Let DCWT Deprive Babies of Their Mother's Love
For years, DCWT has churned out babies so that it always has an "inventory" of cubs available. But we can stop this!