Anyone who's watched Little Women: LA can see that the breakout star of the show—Terra Jolé—is full of personality. Fortunately, she channels a lot of her energy and enthusiasm into rescuing animals.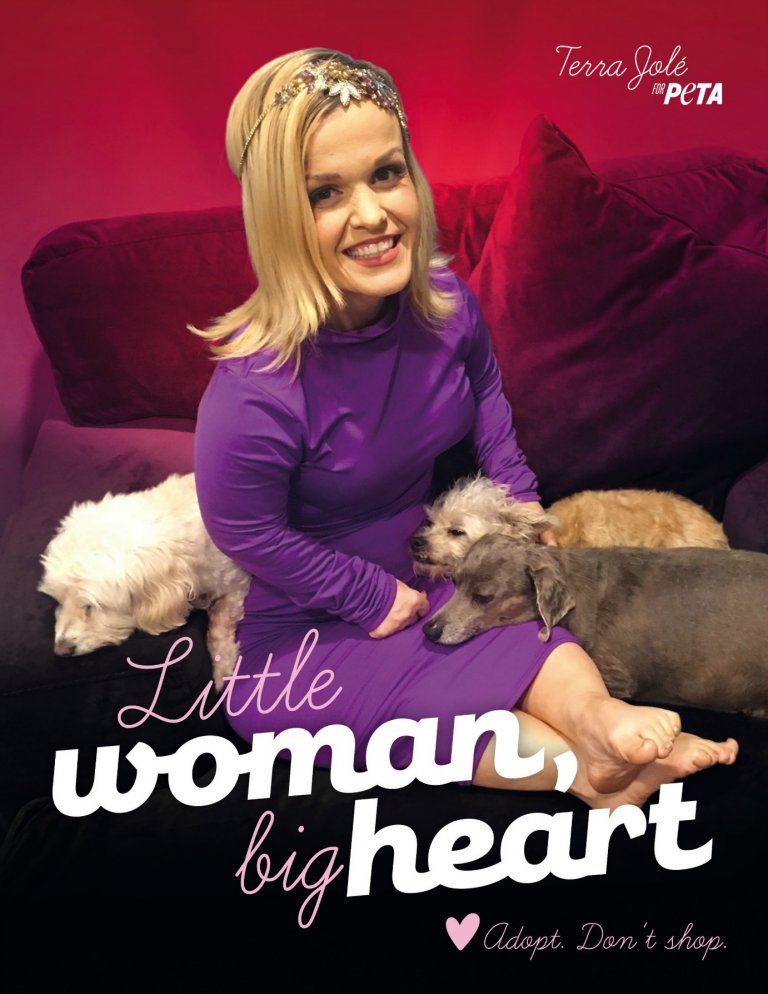 Always prepared, she makes sure to keep leashes and cat food in her car in case she crosses paths with an animal in need. In a fantastic chat with PETA, she told us how she met her animal companion, Peggy, and talked about her passion for advocating for animal adoption. She also said that Peggy is "one of the happiest dogs, and I wouldn't give her up for the world."
Check out more of Terra's big personality when PETA threw some fun questions at her.
Each year, more than 6 million dogs and cats are left at animal shelters in the U.S.—and almost half of them must be euthanized because of a lack of good homes. Terra explains, "I would always adopt and never, ever, buy from a pet store—ever." Her dedication to animal adoption is so strong that she makes time to save lives by fostering.
Every time that someone buys a dog or cat from a pet store or breeder, another home becomes unavailable to an animal desperately waiting in a shelter or left roaming the streets. Dogs sold in pet shops often come from puppy mills, where they're housed in cramped, filthy, and unhealthy conditions and lack proper veterinary care. And in light of the current animal-overpopulation crisis, it's clear that there's no such thing as a "responsible breeder."
If you're thinking about bringing an animal into your home, be sure to adopt—don't shop. Head over to your local animal shelter, where you're sure to find many eager animals of all breeds, shapes, sizes, and ages who'd love to become a member of your family. Plus, shelters and rescue groups often include vaccinations, microchipping, and spaying or neutering in the adoption fee.