The federally funded Washington National Primate Research Center (WaNPRC) at the University of Washington (UW) rakes in tens of millions of tax dollars but hasn't been able to abide by even the most basic animal protection laws. Monkeys have died from strangulation, starvation, dehydration, veterinary error, and choking on their own vomit. Internal documents reveal that in one recent eight-month period, the primate center had to treat a staggering 332 traumatic injuries (such as broken limbs and teeth), more than 200 cases of gastrointestinal problems, 149 cases of significant weight loss, 19 cases of rectal prolapse, and a dozen implant abnormalities.
Monkeys are sentient beings who experience pain, suffering, joy, and fear, just as humans do. In nature, they live in large family groups, forming strong bonds with one another. They play, eat, explore, and socialize together. They're also empathic, often risking their own lives to help others. They need to be protected, not experimented on.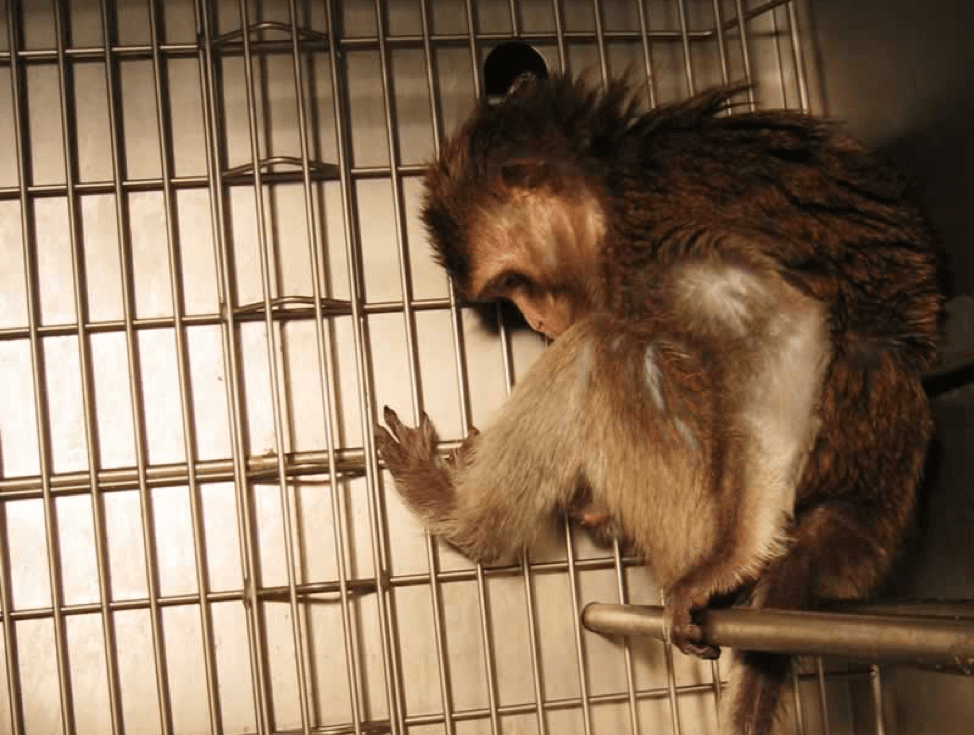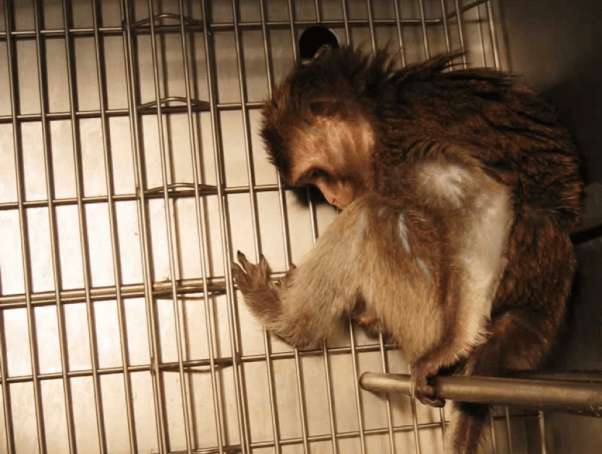 Tell UW to close down its cruel primate research center in these five easy steps.
1. Call UW.
Please call UW President Ana Mari Cauce's chief of staff, Margaret Shepherd, at 206-399-1496; UW Vice Provost for Research Mari Ostendorf's assistant, Heather Herrera, at 206-685-1751; and UW Provost Mark Richards at 206-221-3962. Leave messages politely urging them to close down the WaNPRC.
Feel free to use some of our talking points below:
Close down the cruel UW primate research center. Torturing living beings is wrong, and monkeys don't exist to be experimented on.
Redirect resources away from primate experiments and toward cutting-edge, human-relevant, non-animal research.
Retire the primates to reputable sanctuaries and give them the kind of life that they so richly deserve.
Let us know how your calls went:
2. Contact Cauce and Ostendorf on Facebook.
UW needs to close down the WaNPRC. It knows that the center hasn't contributed to treatments for humans and that its experiments have helped to drive species of monkeys toward extinction.
Please post a comment on Facebook urging Cauce and Ostendorf to shut down the primate research center.
Post a Comment on UW's Facebook Page
3. Contact Cauce on Twitter.
The WaNPRC's vaccine experiments on thousands of endangered monkeys haven't led to any vaccines for humans against MERS, tuberculosis, malaria, AIDS, or COVID-19. Monkeys aren't humans, and using them as stand-ins doesn't work. Please tweet at Cauce (@amcauce) and ask that she close UW's primate research center.
4. E-mail UW.
Please e-mail university officials and urge them to do the right thing and transfer the animals to sanctuaries.
5. Share a video.
Share this video with your friends and family on Facebook: