This International Women's Day (March 8), PETA is celebrating three Latinas who have spoken up for Lolita, the long-suffering orca who's been trapped in the world's smallest orca tank for over 50 years. The tank is only four times the length of her body at its widest point, creating an unbearable experience for someone who would normally swim up to 140 miles per day in open waters. Orcas in the ocean dive thousands of feet, a far cry from Lolita's prison that's only 20 feet deep at its deepest point—too shallow for her to escape Florida's blazing sun.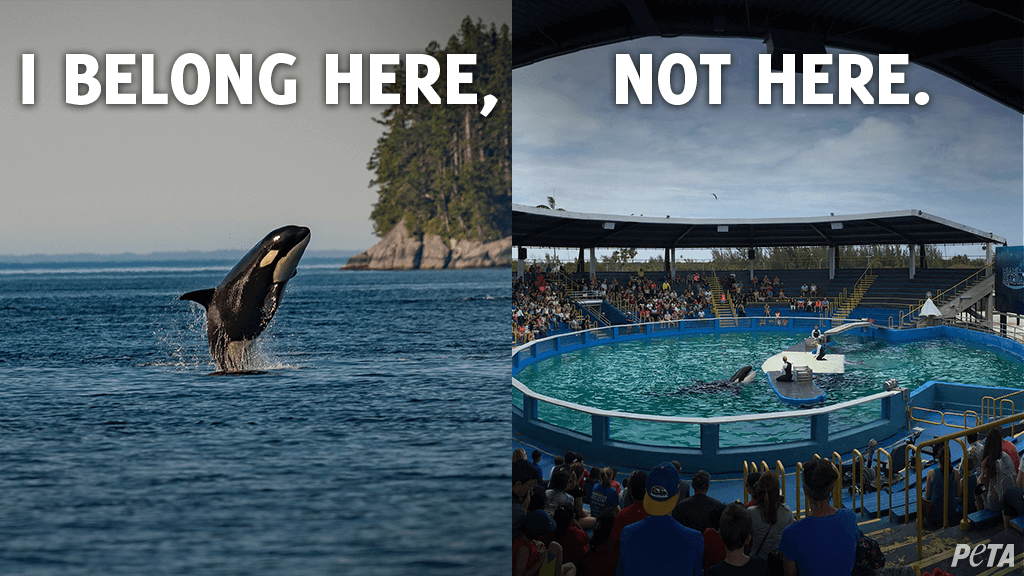 In nature, orcas live in large social pods and often spend their entire lives with their families. But Lolita (whose given name is Sk'aliCh'elh-tenaut) was taken from her mother when she was only 4 years old and hasn't seen another orca since 1980, when her tankmate Hugo died after ramming his head into the side of the tank over and over again.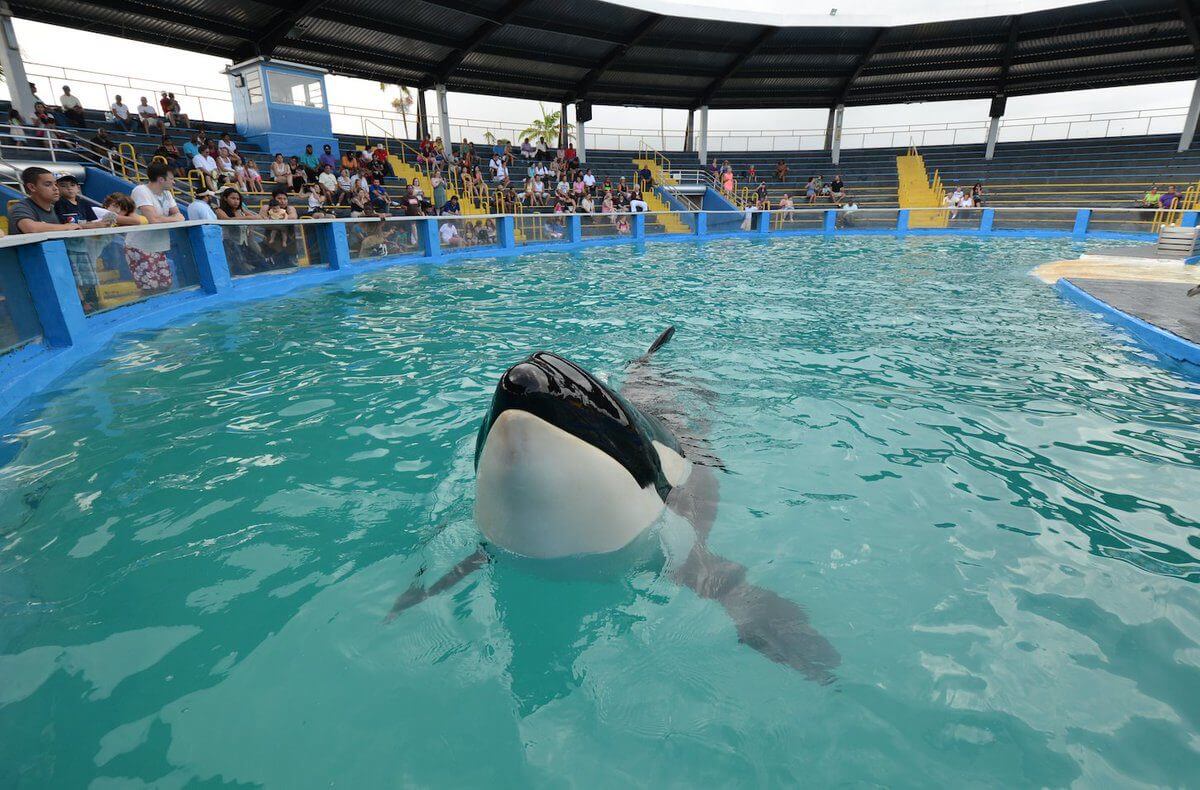 PETA Latino is celebrating these three stars this International Women's Day for helping us demand Lolita's liberation.
Kate del Castillo
World-renowned actor and passionate animal rights activist Kate del Castillo joins PETA Latino to speak up for animals exploited for entertainment. Activism is nothing new to Kate, who starred in a 2017 video in which she called on the Miami Seaquarium to release Lolita to a seaside sanctuary. As she has said, "Lolita lives without orca companionship in this hellish tourist trap and is forced to spend her life performing ridiculous tricks in exchange for dead fish. But it doesn't have to be that way."
Alicia Machado
Alicia Machado is a former Miss Universe who's well known for denouncing bullying and body-shaming. Originally from Venezuela, she has spoken out against fur, starring in a body-positive campaign called "Proud to Be Me and Fur-Free," and she's called on her fans to have their animal companions spayed or neutered. She attended a PETA protest marking Lolita's 50th anniversary of captivity and calls her release a "duty that we have as humans to our brothers and sisters, the animals."
Natasha Araos
Originally from Venezuela, Natasha Araos is a vegan fitness model, influencer, and mother. She frequently connects with her 1.6 million Instagram followers to object to Lolita's imprisonment. She says, "[L]iberate [Lolita] so she can … swim, dive, and [have] a more natural life that she deserves."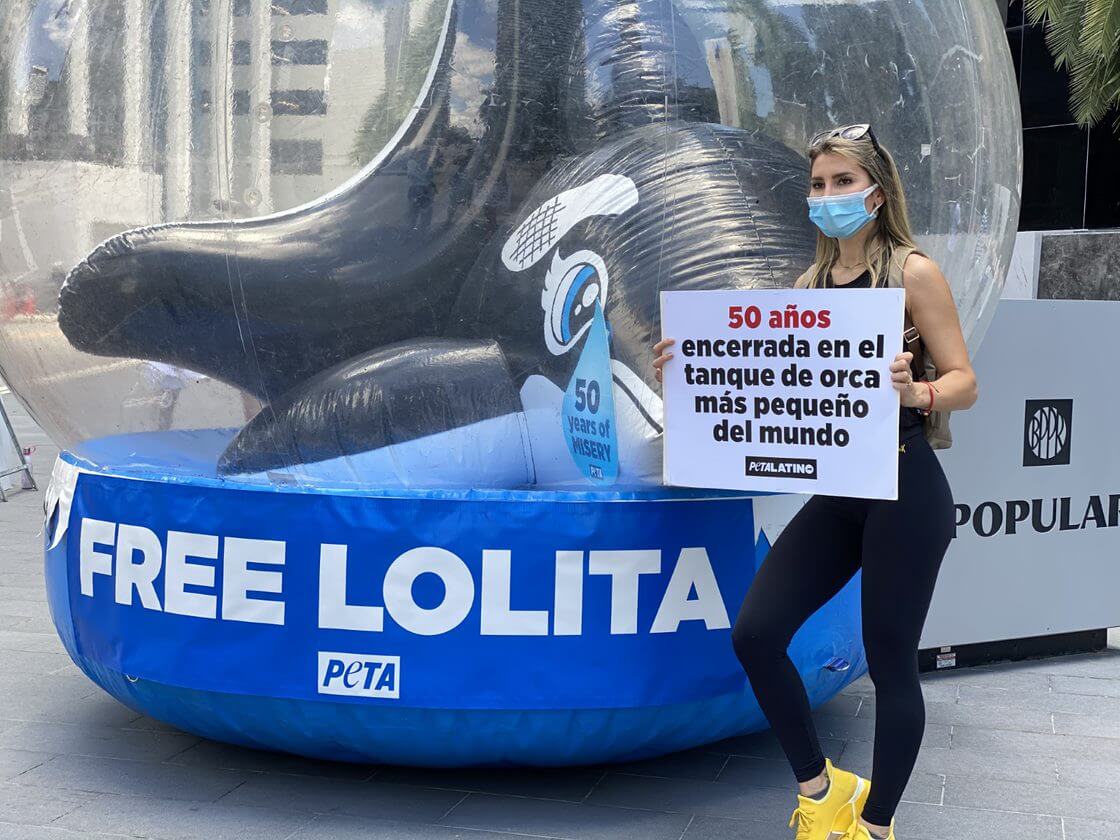 Natasha also attended the PETA protest marking Lolita's 50th anniversary of captivity and stands with PETA Latino in demanding that Lolita be retired to a seaside sanctuary in her home waters of Puget Sound, where orcas in her pod—maybe even her mother—swim free to this day. In a seaside sanctuary, she would be able to feel waves again and have some semblance of a natural life at long last—maybe even communicate with her long-lost family.
© Terrell C. Newby, Ph.D.
How You Can Help
You can help liberate Lolita simply by not going to the Miami Seaquarium. Visiting marine parks like it and SeaWorld sends the message that you support the exploitation and deprivation of intelligent animals for entertainment. Every ticket their captors sell is a step in the wrong direction. Join PETA Latino, Kate, Alicia, and Natasha in spreading the word and taking action for captive marine mammals!
Demand That Lolita and the Orcas at Marineland Antibes Be Retired to a Seaside Sanctuary
Tell Officials to Investigate the Miami Seaquarium for Cruelty to Animals