We get it—every time you wade out into the ocean's depths, you can't help but hear the Jaws theme song playing ominously in your head.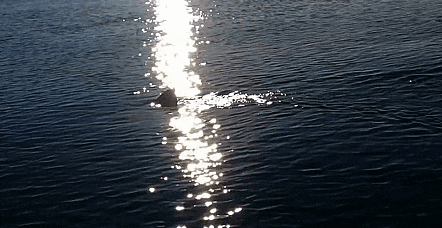 But it's because of films like Jaws and the media attention given to the handful of shark attacks that occur each year that sharks have been misconstrued as such dangerous predators. When you look at the numbers, it's obvious that sharks are the ones who should be making horror films about us.
In 2018, humans killed approximately 100 million sharks worldwide.
That's 11,415 sharks killed per hour.
Comparatively, sharks killed a total of just five humans that same year.
For even more proof that these animals' bad rap is undeserved, check out the many things that are more likely to kill you than a shark:
Accidental poisoning

 

An air or space accident

 

A bike accident

 

Boating

 

A car accident

 

A champagne cork

 

Contracting an infection in a hospital

 

Drowning

 

Excessive cold

 

Falling

 

The flu

 

A ladder

 

A lawnmower

 

Lightning

 

MRSA

 

A rip current

 

Suicide

 

Sun or heat exposure

 

A tornado

 

A train crash

 

A sand hole collapse

 
According to National Geographic, you have a one in 218 chance of dying from a fall but a one in 3.7 million chance of being killed by a shark. You're also more likely to be injured by home improvement tools than by a shark, according to the Florida Museum of Natural History.

The deadliest jaws to sharks and other animals are our own—but they don't need to be. Unlike humans, sharks are natural carnivores.

Fish can't plant veggies, bake bread, or hit the grocery store like we can.

Protect sharks, other sea life, and your own health by going vegan today: