For many Americans, the Fourth of July means consuming copious amounts of barbecue and beer and watching fireworks displays. But for animals, it means terror, thanks to the thunderous explosions that typically start days before the official holiday and never seem to end.
Desperate to escape the ear-shattering booms of the fireworks, even the coolest cats will scatter and the most docile dogs will dig as well as chew on and claw at their surroundings in an effort to break free from their homes so that they can run for the hills. Dogs have even been known to crash through windows and then run—terrified—through their neighborhoods. Sometimes, they end up lost or are hit by cars—but you can help prevent this.
Let people know that fireworks are terrifying to animals by printing this leaflet and leaving copies of it everywhere you go! (Be sure to print it double-sided, so that both the front and back of the leaflet are on one page.)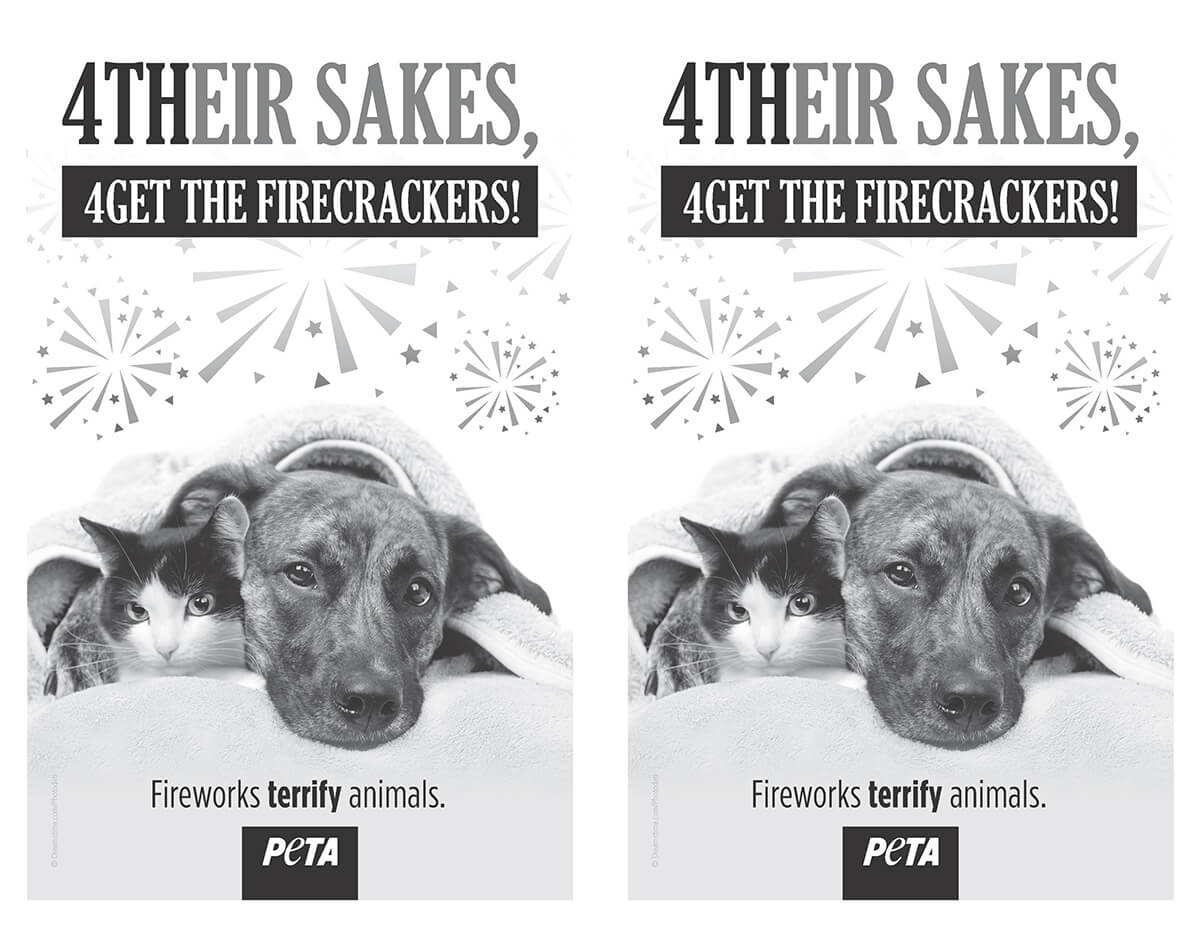 And share this post on social media to reach even more people:
For more information on ways fireworks affect animals, watch this short video:
And check out six ways to help your dog survive fireworks displays.