Top fashion houses are turning out delectable designs made from faux fur, luxe vegan leather, fake snake, and even ostrich skin lookalikes. But for some reason, a handful of celebrities are still draping themselves in chemically treated skin that was torn off animals' backs. So in the first-ever fashion showdown of its kind, PETA is asking people to decide: Who wore it better?
The foxes, alligators, and cows or Kris Jenner?
You're doing amazing being evil, sweetie. CC: Kris Jenner pic.twitter.com/WLljaVHvSB

— PETA (@peta) October 23, 2017
The minks or Conor McGregor?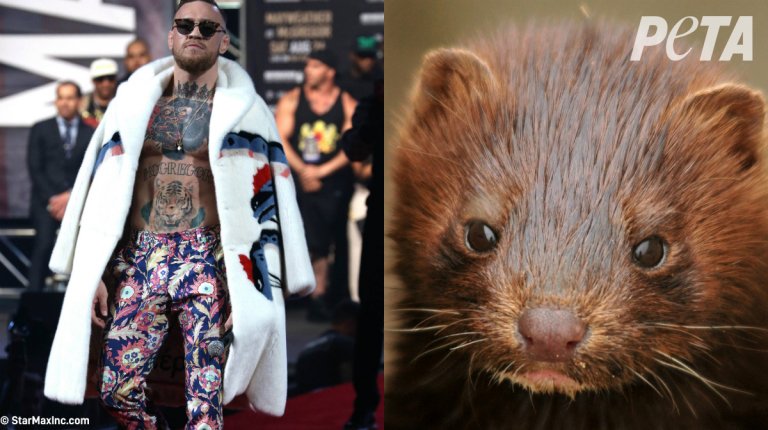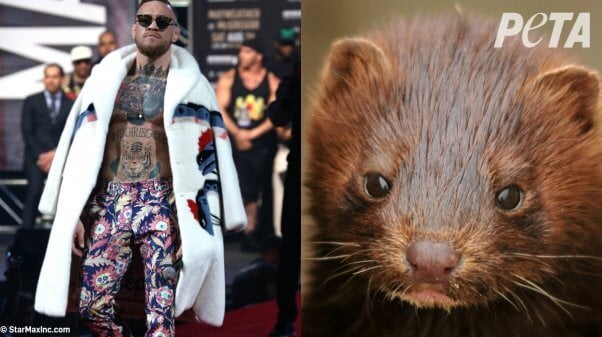 PETA U.K. has rushed a letter to the former UFC champion urging him to give animals a "fighting chance" by pledging to go fur-free and donating his collection of mink coats. Will he listen?
The coyote or Kanye West?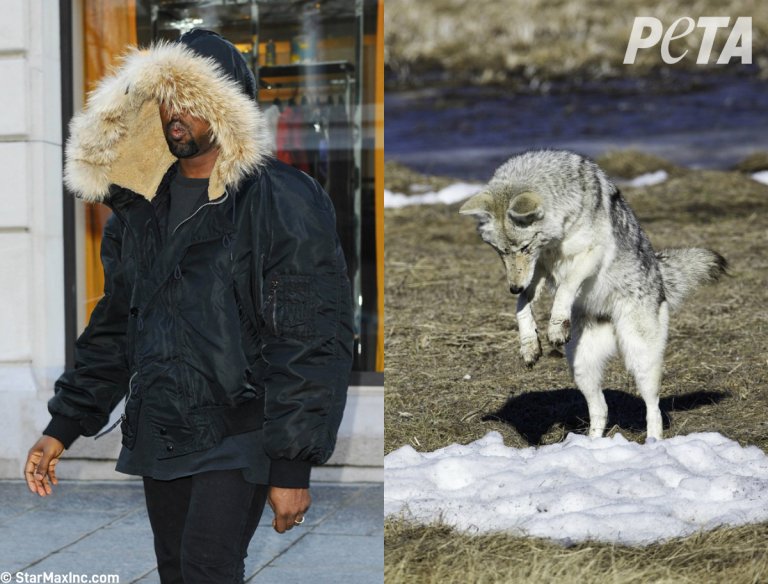 The rabbits or Anna Wintour?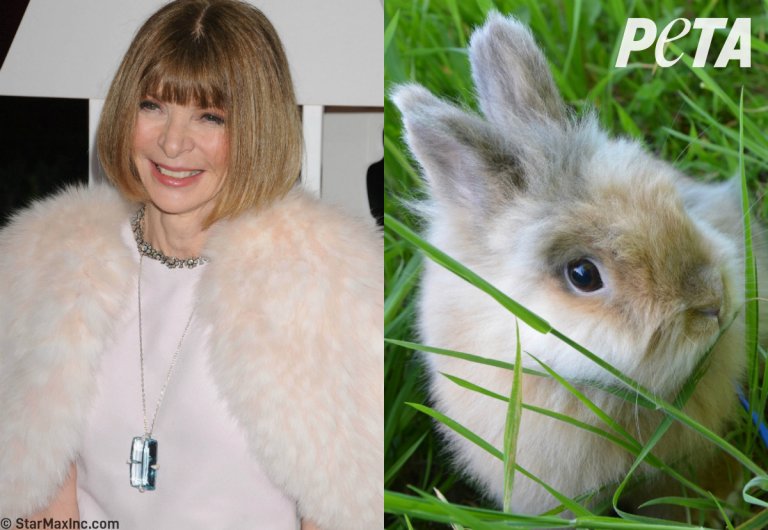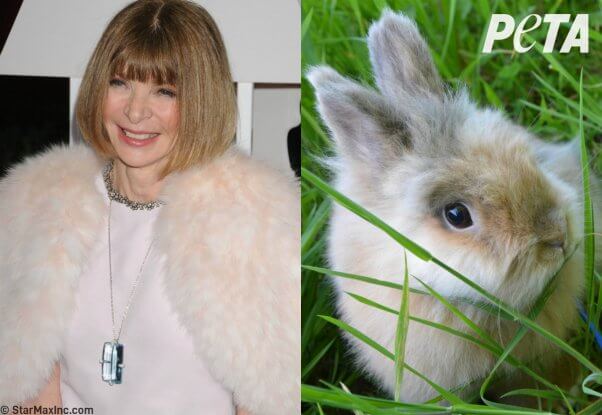 The chinchillas or Floyd Mayweather?
https://twitter.com/peta/status/960980884735197184
The foxes and snakes or Nicki Minaj?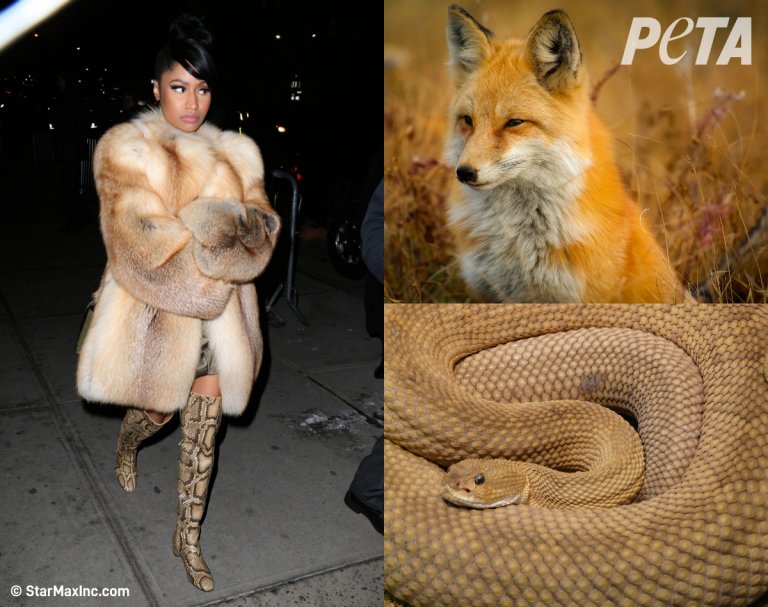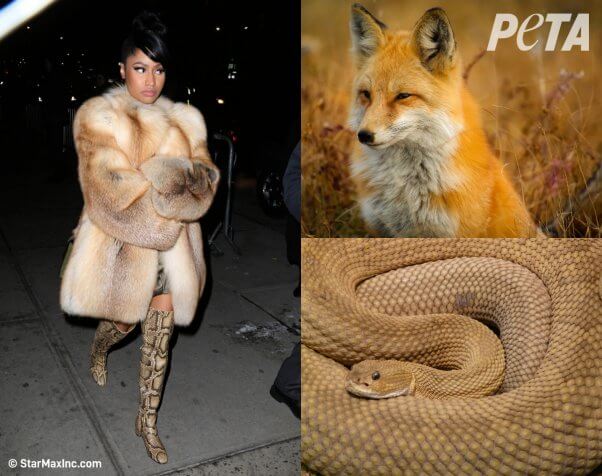 The answers are obvious. PETA has sent each of these celebrities loads of information regarding how animals are killed for their skin, along with the names of numerous places they can find compassionate fashion. So the only statement that these pieces make is "I'm an asshole."
Animals look better in their own skin, and humans look better when they let animals keep it. That's why so many gorgeous celebrities—including Kim Basinger and daughter Ireland Basinger-Baldwin, Taraji P. Henson, Waka Flocka Flame, P!nk, Tommy Lee, Shawne Merriman, Alicia Silverstone, Gillian Anderson, Penélope Cruz, Joss Stone, Olivia Munn, Eva Mendes, Gilbert Arenas, Pamela Anderson, and so many others—have stripped down to their own skin and posed for PETA ads urging everyone to leave animals' skin where it belongs.
And it's getting harder and harder for the less enlightened among us to buy their deadly duds. Designers including Michael Kors and its recently acquired Jimmy Choo line, Donna Karan, Gucci, BCBG, Burberry, Versace, Giorgio Armani, Furla, Coach, and countless others are fleeing fur like it's, well, dead. Many are quickly dropping other animal skins, too.
Even if you wore fur, leather, and other materials made from animal skins before knowing how much suffering goes into every garment, there's still plenty of time to join Team Animal. Check out PETA's guide to compassionate fashion for every season and you won't have to worry when someone asks, "Who are you wearing?"