The Canada Goose symbol represents anything but warmth. The fur trim that lines the hoods of the company's winter jackets comes from wild coyotes who were trapped, killed, and skinned.
This is the step-by-step process that takes place in order for living, breathing animals to become pieces of material that are stitched into jackets:
Wild coyotes are caught in painful steel traps. Trapped mothers—desperate to get back to their pups—have even been known to attempt to chew off their own legs to escape.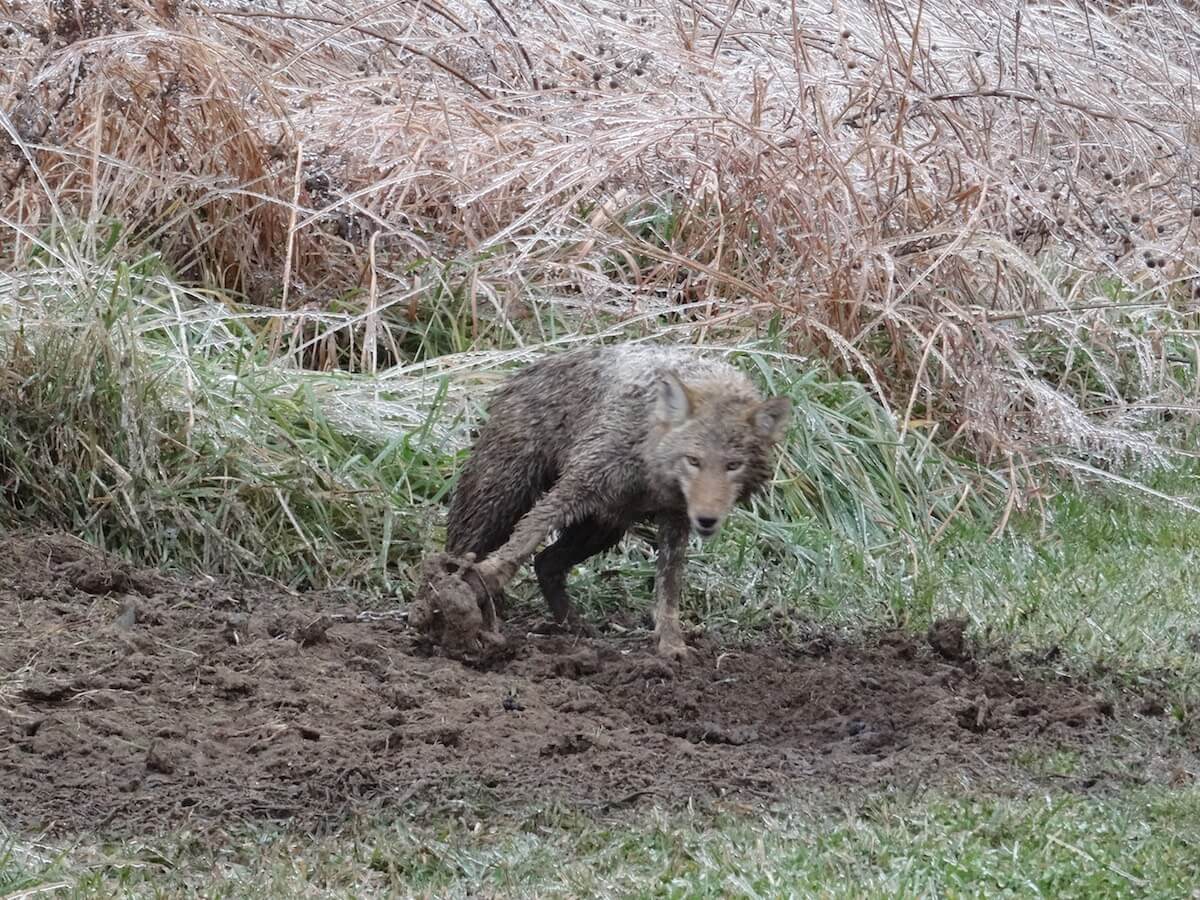 © Born Free USA
Once caught, these animals can suffer for days. Those who don't succumb to the elements, blood loss, infection, or predators are shot, bludgeoned, or killed in some other horrific way when the trappers return.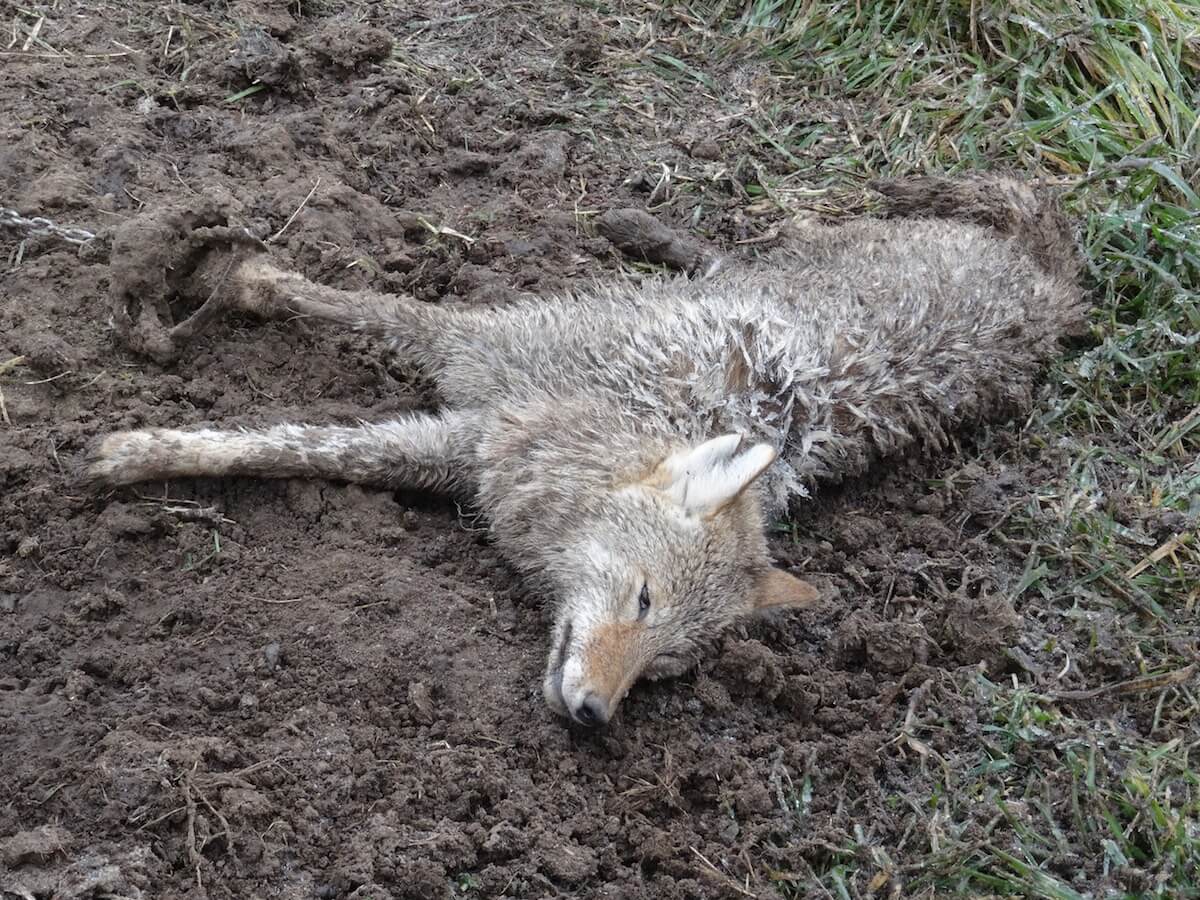 ©Born Free USA
Once the coyotes are dead, the trappers skin them.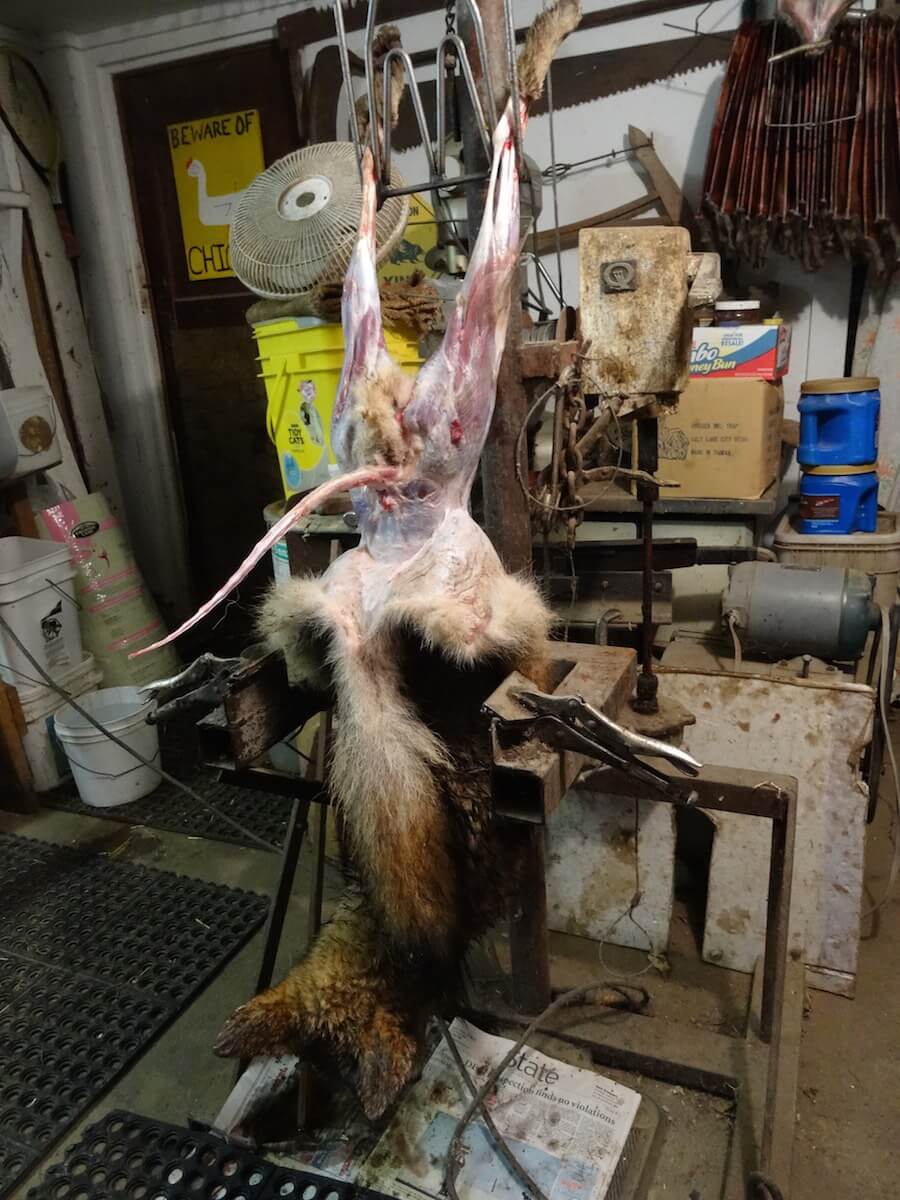 © Born Free USA
Their skinned bodies are discarded as callously as their lives were taken.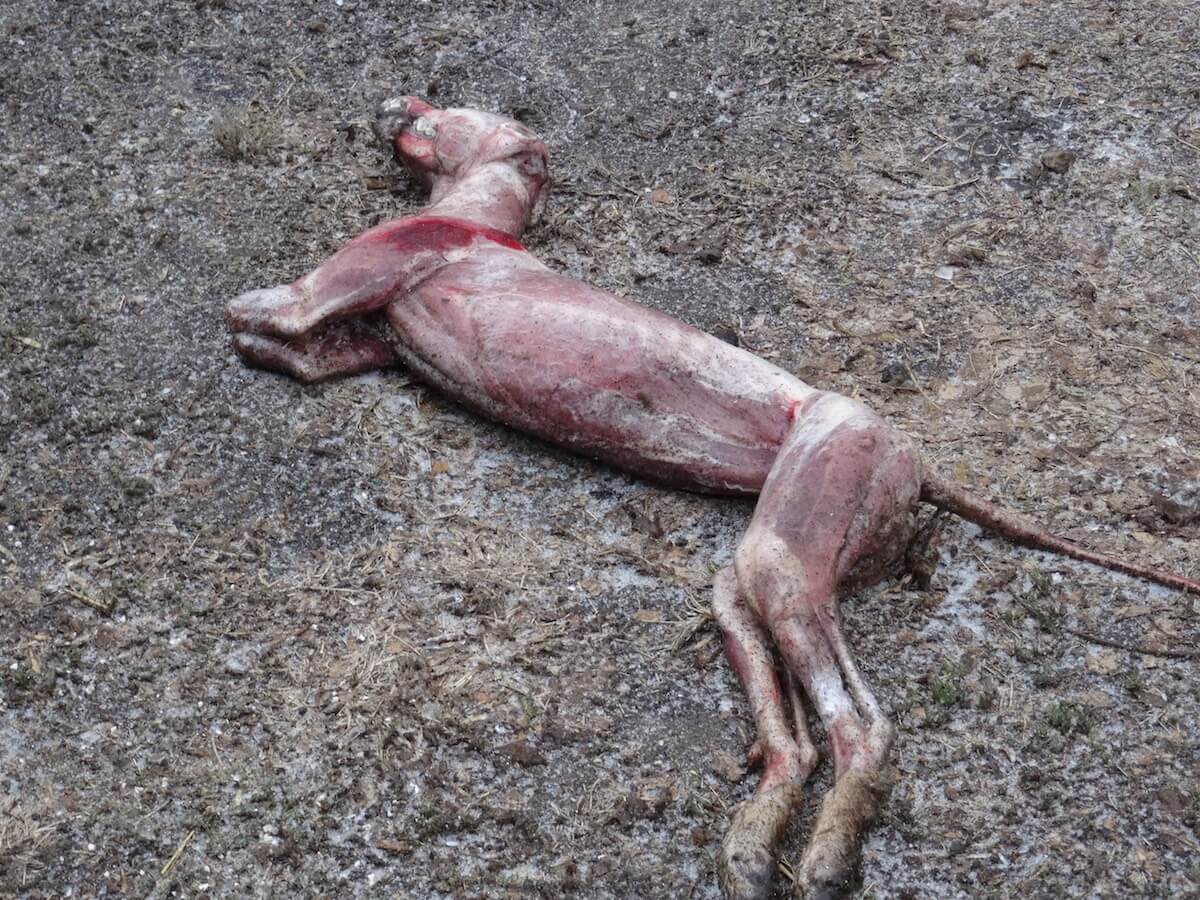 © Born Free USA
The trappers are left with the animals' fur, which is sold and sewn into the hoods of jackets—like those made by Canada Goose—and worn right next to a person's face.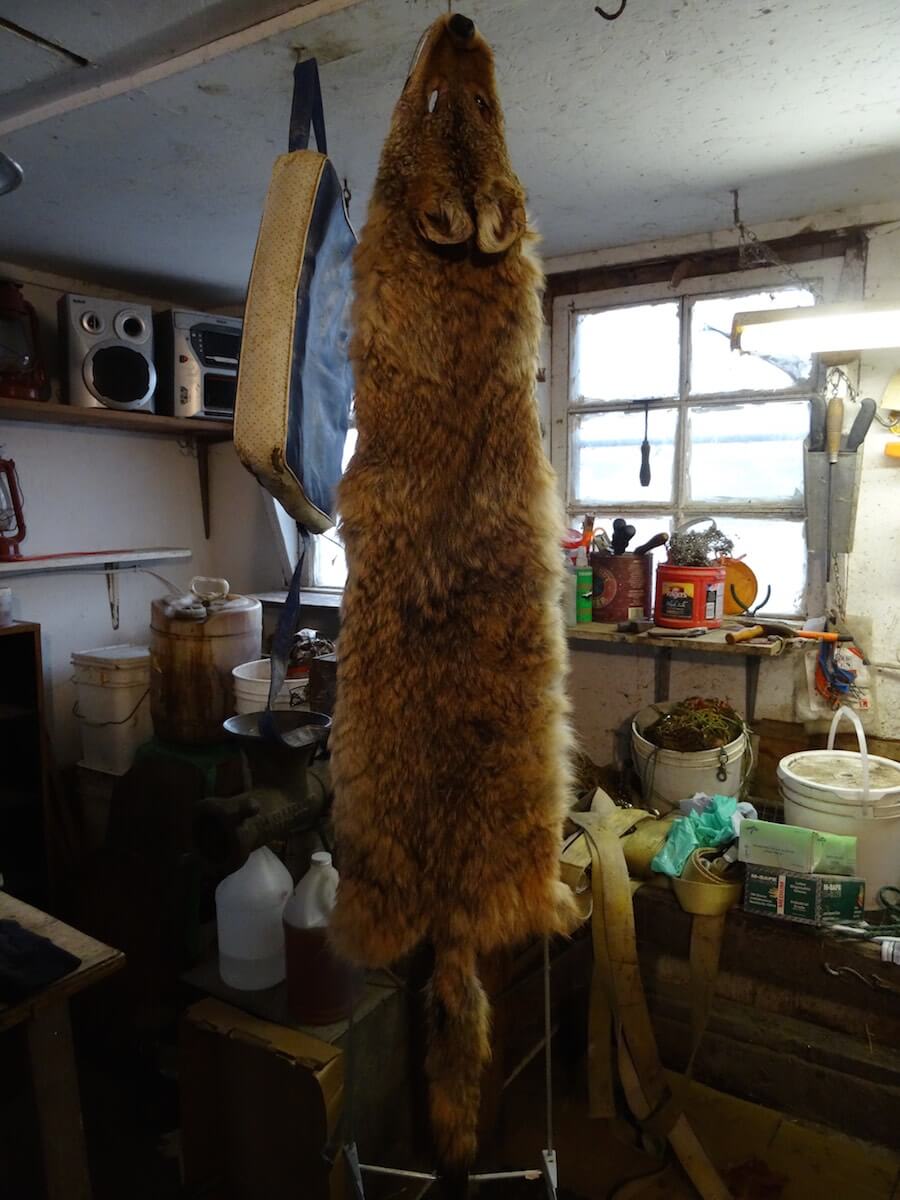 © Born Free USA
Every piece of fur trim comes from an animal who didn't want to die. This is what the final moments of these coyotes' lives are really like:
Canada Goose jackets are products of cruelty, and it's not just coyotes who are killed. The company also uses down from birds who died violently. Geese used for their down are inevitably sent to the slaughterhouse, where standard practice is to hang them upside down, stun them, and then slit their throats. There's no need for any of this cruelty when so many fashionable, functional alternatives to fur and down exist.
What You Can Do
Let Canada Goose know that you won't buy its jackets as long as animal-derived materials are used for them. Shop for vegan clothing and accessories, and ask your family and friends to do the same.
Wear this bold tee and urge everyone you know to ditch fur and down!
Tell Canada Goose to Stop Using Fur and Down in Its Jackets!