The apple doesn't fall far from the tree. Especially when that apple is model and animal advocate Ireland Basinger-Baldwin. Her mom, Kim Basinger, was one of the first celebrities to pose nude for PETA's iconic "I'd Rather Go Naked Than Wear Fur" campaign. And now, it's Ireland's turn. Here's the vegan beauty looking lovely in her own skin and letting animals keep theirs: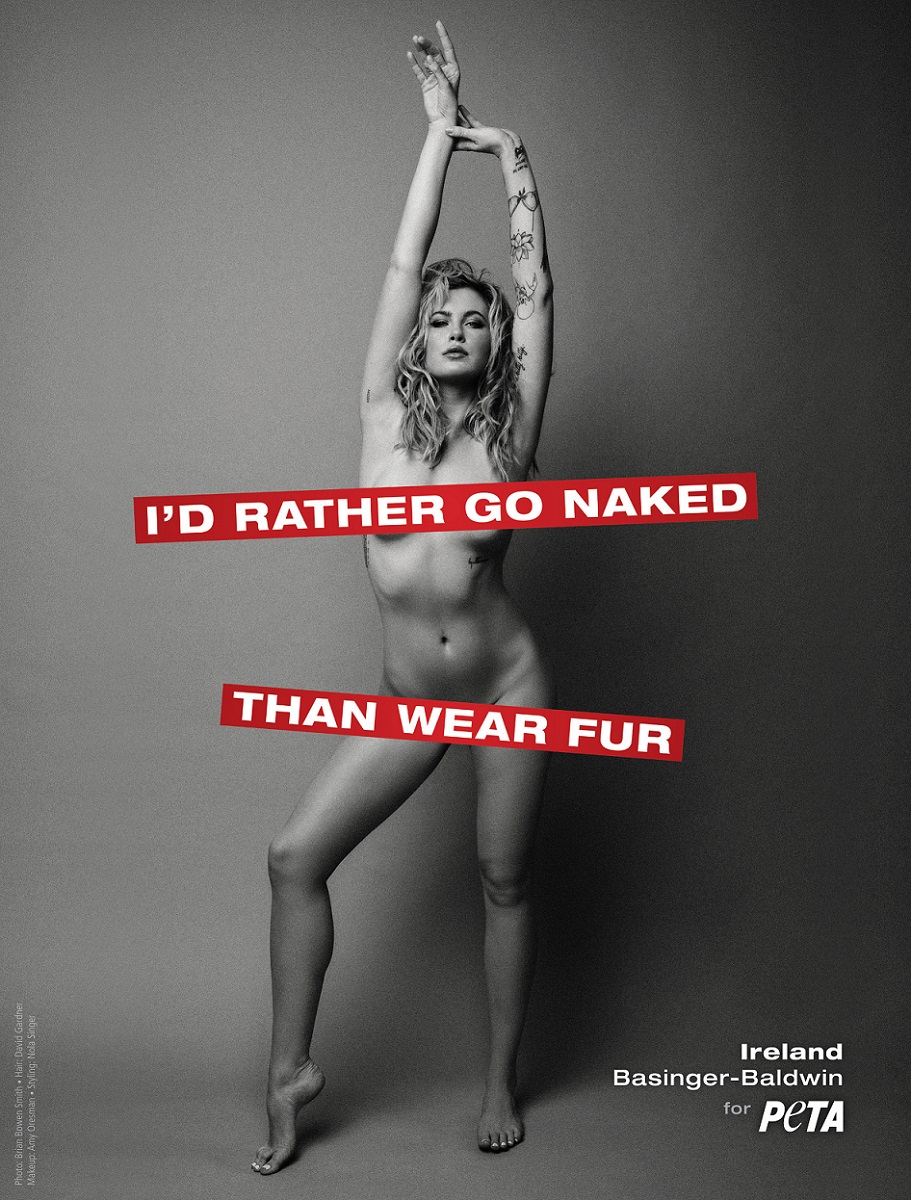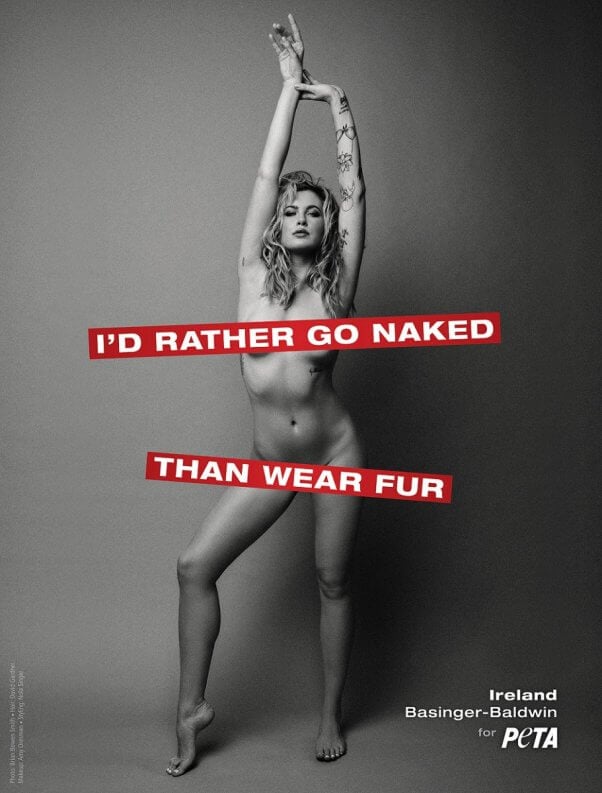 It's bringing back memories of this black-and-white stunner: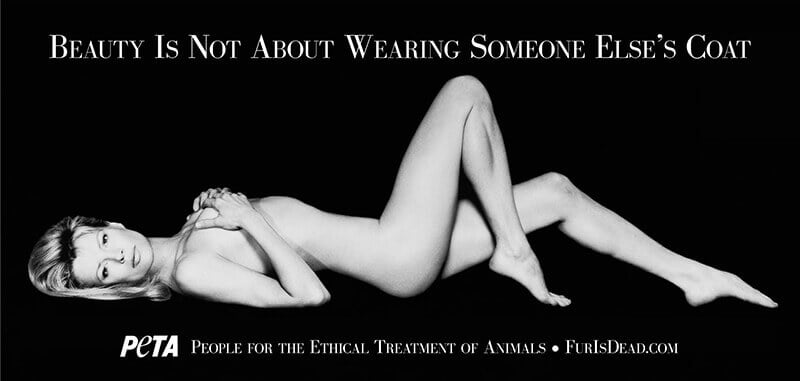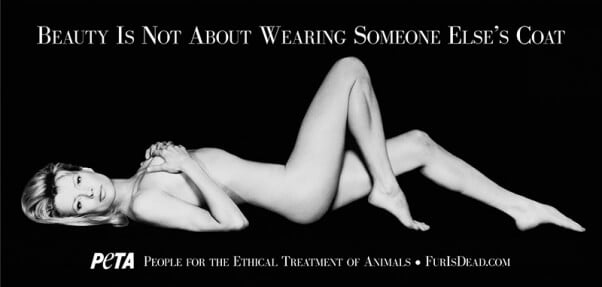 Ireland said that at the photo shoot, she felt inspired by her mom and their shared desire to see an end to using animals' fur for fashion. "I saw the images from when my mom shot this campaign, so it was something that I had aspired to do," she said. "Since I was a little girl, I wanted to do something for PETA. This is something my mother has fought her entire life and has advocated for and something that I have tried to as well."
In a behind-the-scenes interview during the shoot, Ireland shared her experiences with having "wardrobe people try to put me in fur." And the frank, no-nonsense response she likes to give them will make you smile:
Ireland certainly has a couple of proud parents in Kim Basinger and Alec Baldwin, both staunch PETA supporters, each with their own impressive catalog of actions for animals.
And she isn't only an advocate for animals used for their fur. She also eats vegan, shops cruelty-free, rescues her companion animals, and speaks out against SeaWorld and circuses. We'd call that pretty damn beautiful.
Get Involved!
As Ireland put it, "If you wouldn't wear your dog, then you shouldn't wear fur at all, because all animals are equal and deserve equal respect and equal compassion and love." Join her in signing PETA's pledge to be fur-free: