This is me. Naked. See that scar? Three children came out of there. And that "P"? That's for Piper, my eldest—a tattoo to cover another scar from an ectopic pregnancy. That's part of the story written on my body. Had the lens been wider, you'd have seen a scar from the time I kneeled on a shard of glass during a production of A Streetcar Named Desire in London. And if I'd turned sideways, you'd have been able to see lots and lots of cellulite and a mole in the shape of a continent. This is my body. It's mine to do with as I please. And today, I'm using it to stand up for animals and their right to exist as they please—with their skin still attached, naturally.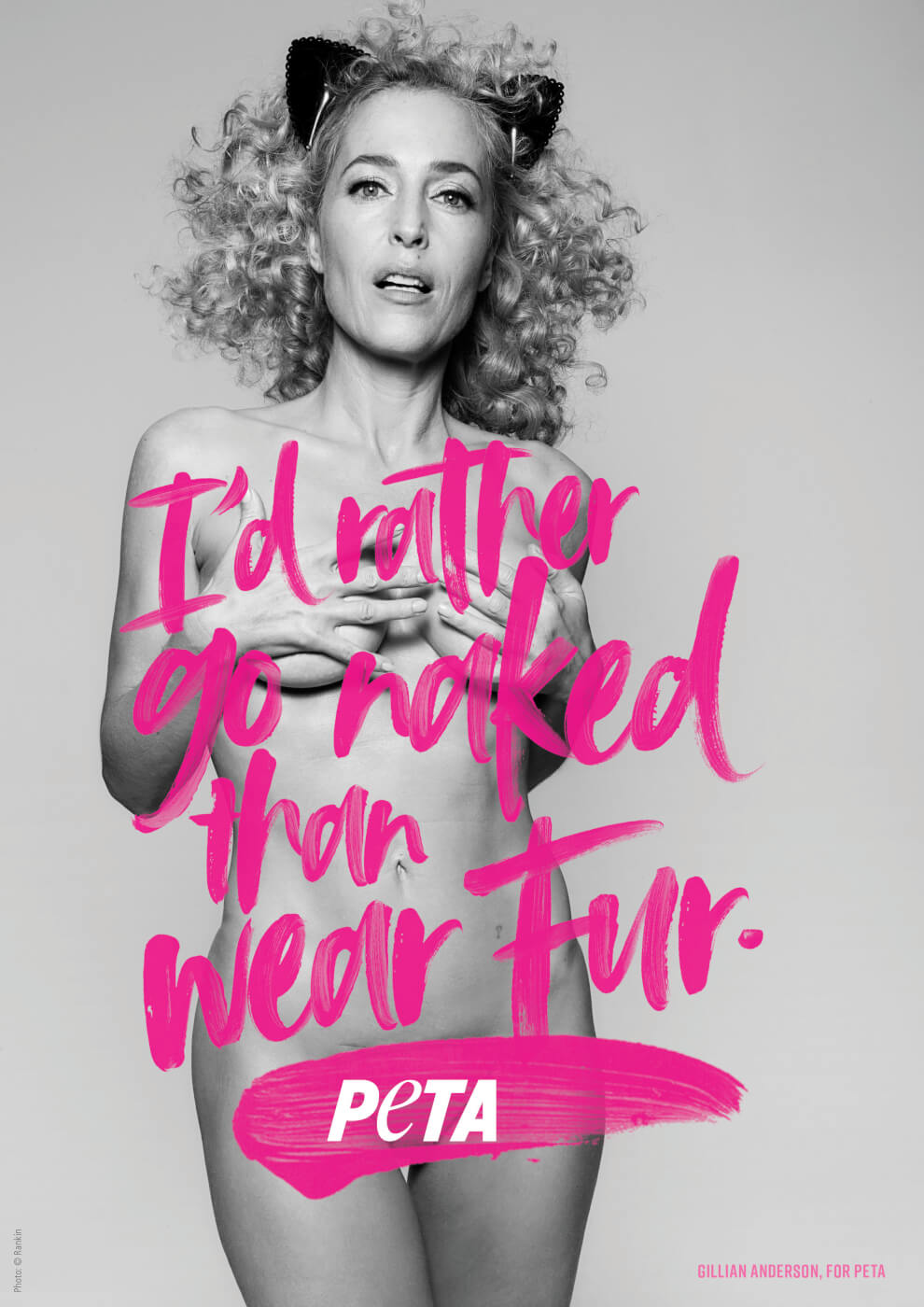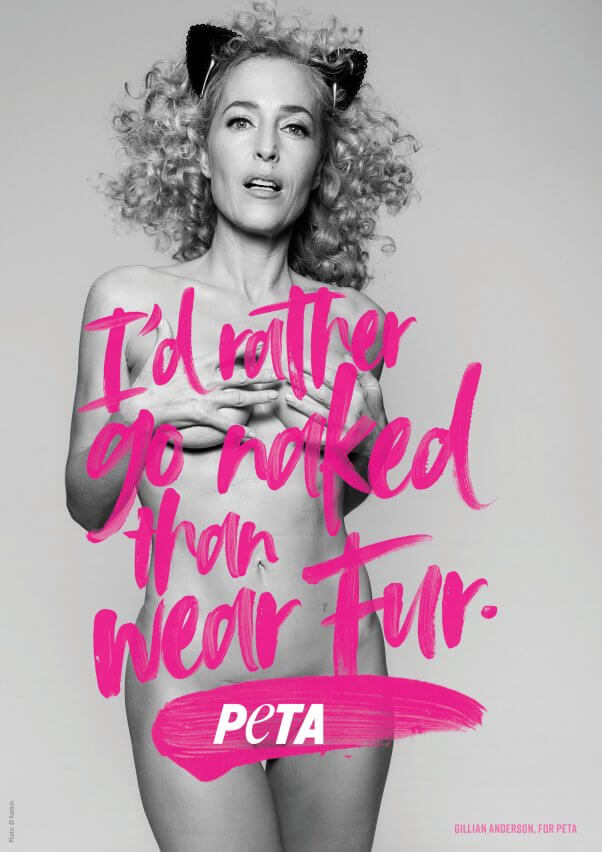 My nakedness also makes a bigger statement. As an actor who is usually unusually modest, suddenly I find myself concerned that modern feminism has too many people confusing sexy with sexist. It's easy to forget that, in the annals of activism, there is a history of women protesting naked, which has had little to do with being directly sexy and is ultimately about freedom of expression. Remember Lady Godiva, who rode nude to protest for peasants? And more recently, Cambridge economist Victoria Bateman appeared topless with "Brexit Leaves Britain Naked" written across her torso. I'm not that brave.
But I am in favor of doing whatever the fuck we want with our bodies to make a statement that is important to us.
This is my body. If I were clothed, would you be reading this?
Gillian Anderson is an Emmy, Screen Actors Guild, and Golden Globe award winner. She is also the co-author, with activist and author Jennifer Nadel, of We: A Manifesto for Women Everywhere (out now in paperback from Atria Books).