Nothing says "Go, team!" less than unhappy animal mascots. As athletes and fans raise a ruckus on and off the field, there's no reason to subject real animals to the stress of being school mascots. Costumed human mascots can lead cheers, react to a crowd, and pump up the team—all things that a frightened animal can't do.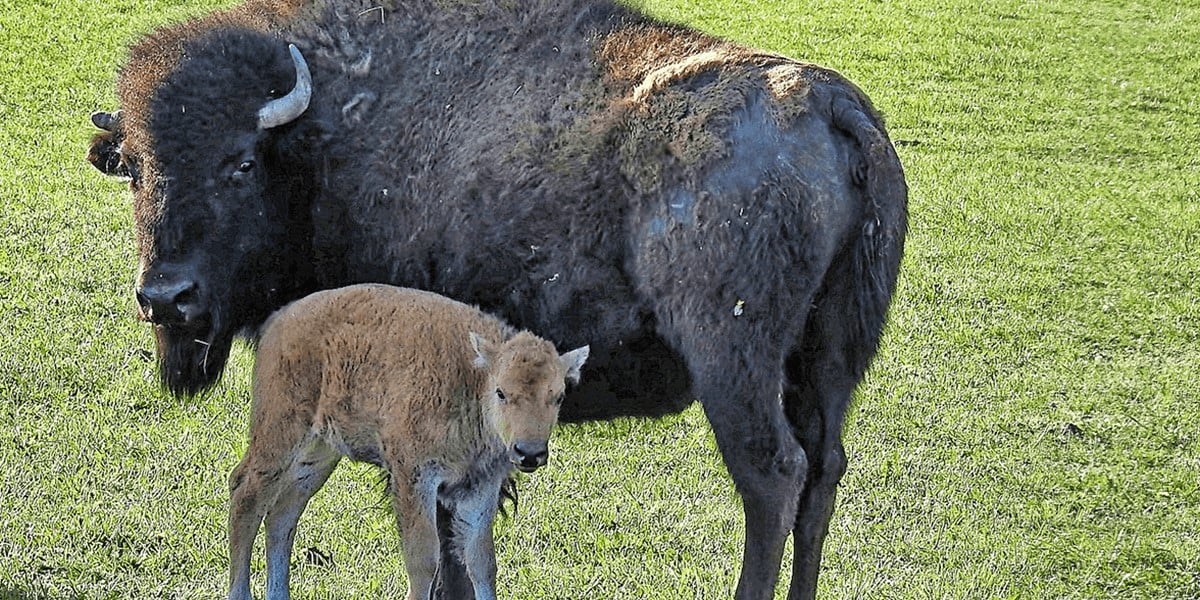 Reframe the Game: Only Feature Costumed Humans as Animal Mascots
Animals are not humans' to use for entertainment. Bulldogs, bison, sheep, longhorns, and others used as live-animal mascots don't belong on college campuses. Even in the best circumstances, subjecting animals to a busy university environment and forcing them into close proximity to crowds of people is speciesist, stressful, and cruel.
Regardless of the length of time that they're kept in captivity, exotic and larger animals don't "get used to" being in public settings and can endanger other animals—including humans—at sporting events.
Well, the Sugar Bowl just got a lot more interesting …pic.twitter.com/jFtBvIpdCx

— ESPN (@espn) January 2, 2019
Even dogs who are usually comfortable around humans can show signs of distress or fear when made to "perform" in front of a loud crowd at spirited events. Breathing-impaired breeds (BIB)—like pugs, boxers, and English and French bulldogs—are especially at risk since they already have to cope with a severely compromised flow of oxygen.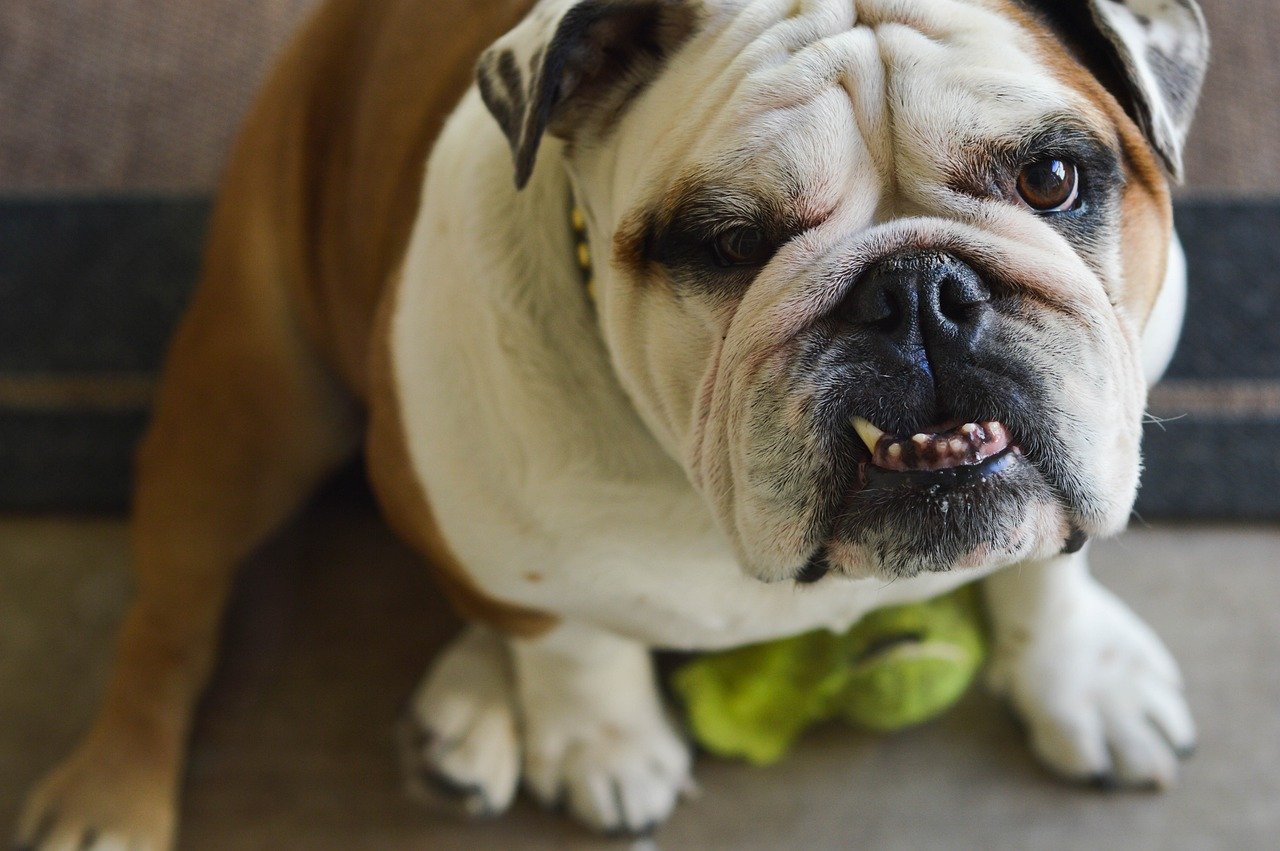 Costumed human mascots are used by most professional sports teams and at most universities. Some schools offer scholarships to students who are chosen for the role.
SOME SCHOOLS EXPLOITING ANIMAL MASCOTS
Uga, Used by the University of Georgia
The English bulldog Uga, whose retirement PETA has called for, remains a mascot for the University of Georgia's football team. No sensitive animal—and certainly not a BIB dog already fighting to breathe—deserves to endure public appearances and performances in blaring, chaotic, packed arenas.
In January 2023, PETA sent a letter to the college urging it to "be a peach and replace poor Uga with a human mascot who can support the team in a winning way." Until Uga is retired, the persistent spotlight on this dog will drive the demand for BIBs.
Other countries have banned the breeding of BIBS, since their purposely bred, grotesquely flattened faces leave them struggling to breathe, play, and even walk.
Ralphie VI, Used by the University of Colorado–Boulder
The latest in a long line of bison forced to perform as mascots, Ralphie VI is the current face of football at the University of Colorado–Boulder. The college uses female bison since they are often smaller and tend to be less aggressive than males. Although frequently called a buffalo to represent the school's team name, Ralphie VI is actually a North American bison. (Buffaloes are native to Africa and Asia.)
In their natural habitat, bison are free-roaming social animals who thrive in vast, open spaces in herds with other members of their species. They'll never thrive in confinement or in a stadium where they're made to sprint for sports fans.
In late 2019, PETA sent a letter urging the university to retire its live-mascot program with Ralphie V and stop using animals as toys, props, or amusements. Yet Ralphie VI still endures being run in a U-shaped pattern around the field by varsity student athletes, known as "Ralphie Handlers," before each half of CU-Boulder's home games.
BUFFALOS DON'T BELONG ON FOOTBALL FIELDS!

Animals are not toys, props, or mascots for our amusement. @CUBoulder should retire their live-mascot program along with buffalo Ralphie V! pic.twitter.com/dU1br0tm5v

— PETA (@peta) November 22, 2019
CAM the Ram, Used by Colorado State University
Colorado State University (CSU) has exploited 26 different Rambouillet sheep—all named "CAM the Ram"—to serve as its school mascot.
During CSU's home football games, handlers force the current CAM to run across the end zone after a touchdown. Yet a costumed human also named "CAM the Ram" has performed at the university's football games for many years and could serve as the school's sole mascot.
Sheep are gentle, sensitive animals who are emotionally complex and highly intelligent. CSU should respect them as feeling individuals by leaving them alone.
https://twitter.com/CSUCamtheRam/status/1618355036614184961?s=20
Bevo, Used by the University of Texas–Austin
Students at the University of Texas–Austin are called "Longhorns," and its school colors are white and burnt orange. Bevo, a "maverick longhorn steer"—as UT categorizes him—with white and burnt orange coloring is the most recent of over a dozen Texas longhorns used by the school as live-animal mascots since 1916. ("Maverick" means humans never scalded and scarred Bevo with a branding iron, but "steer" usually suggests castration at an early age.)
UT also has a costumed human mascot called "Hook 'Em" who could easily serve as the only representation of a longhorn for its athletic programs. Yet exploitation of Bevo persists—even to the point that handlers neglected to keep him in a safe enclosure at a game in early 2019, leading him to nearly trample Uga.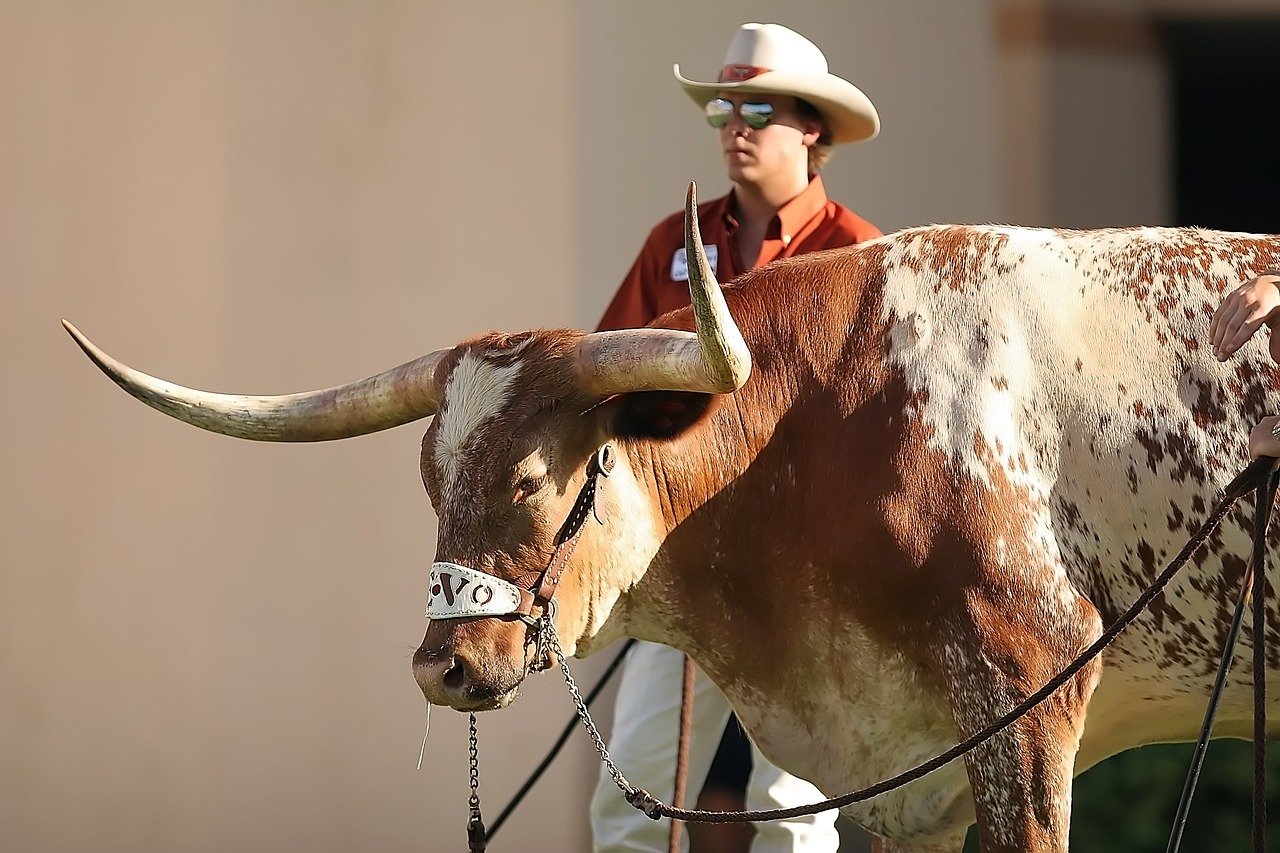 What YOU Can Do to Urge Schools to Stop Using Live Animals
A few dozen schools still force live animals to act as mascots. Please contact them with your objections. If you're a student or an alum of any of these institutions, inform school officials that you won't attend athletic events or donate money—both huge sources of revenue for universities—until they discontinue their live-animal mascot program.
For the English bulldog Uga, please send polite comments to:
Jere W. Morehead
President
University of Georgia
220 S. Jackson St.
Athens, GA 30602
706-542-1214
[email protected]
For the bison Ralphie VI, please send polite comments to:
Philip P. DiStefano
Chancellor
University of Colorado–Boulder
Office of the Chancellor
University Administrative Center
914 Broadway
Boulder, CO 80309
303-492-7033
[email protected]
For CAM the Ram, please send polite comments to:
Amy Parsons
President
Colorado State University
Office of the President
102 Administration Building
0100 Campus Delivery
Fort Collins, CO 80523
970-491-6211
[email protected]
For the Texas longhorn Bevo, please send polite comments to:
Jay Hartzell
President
University of Texas–Austin
110 Inner Campus Dr.
Stop G3400
Austin, TX 78712
512-471-1232
[email protected]
Please also politely contact any other schools using live-animal mascots and urge them to stop.