Wearing full zombie regalia, a phalanx of "undead" PETA supporters soaked in "blood" "dined" on a woman lying on a dinner table on the Hollywood Walk of Fame on Thursday.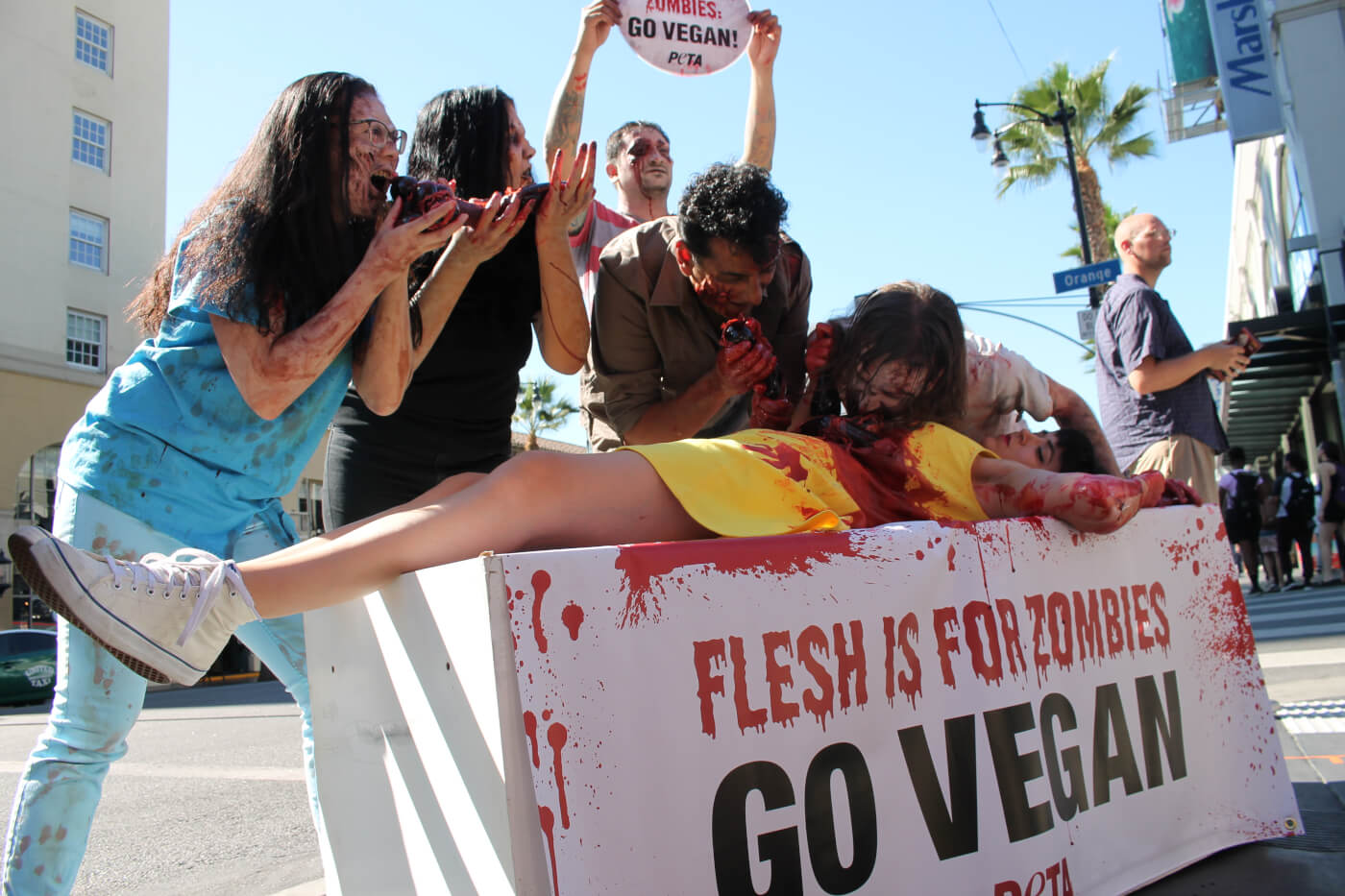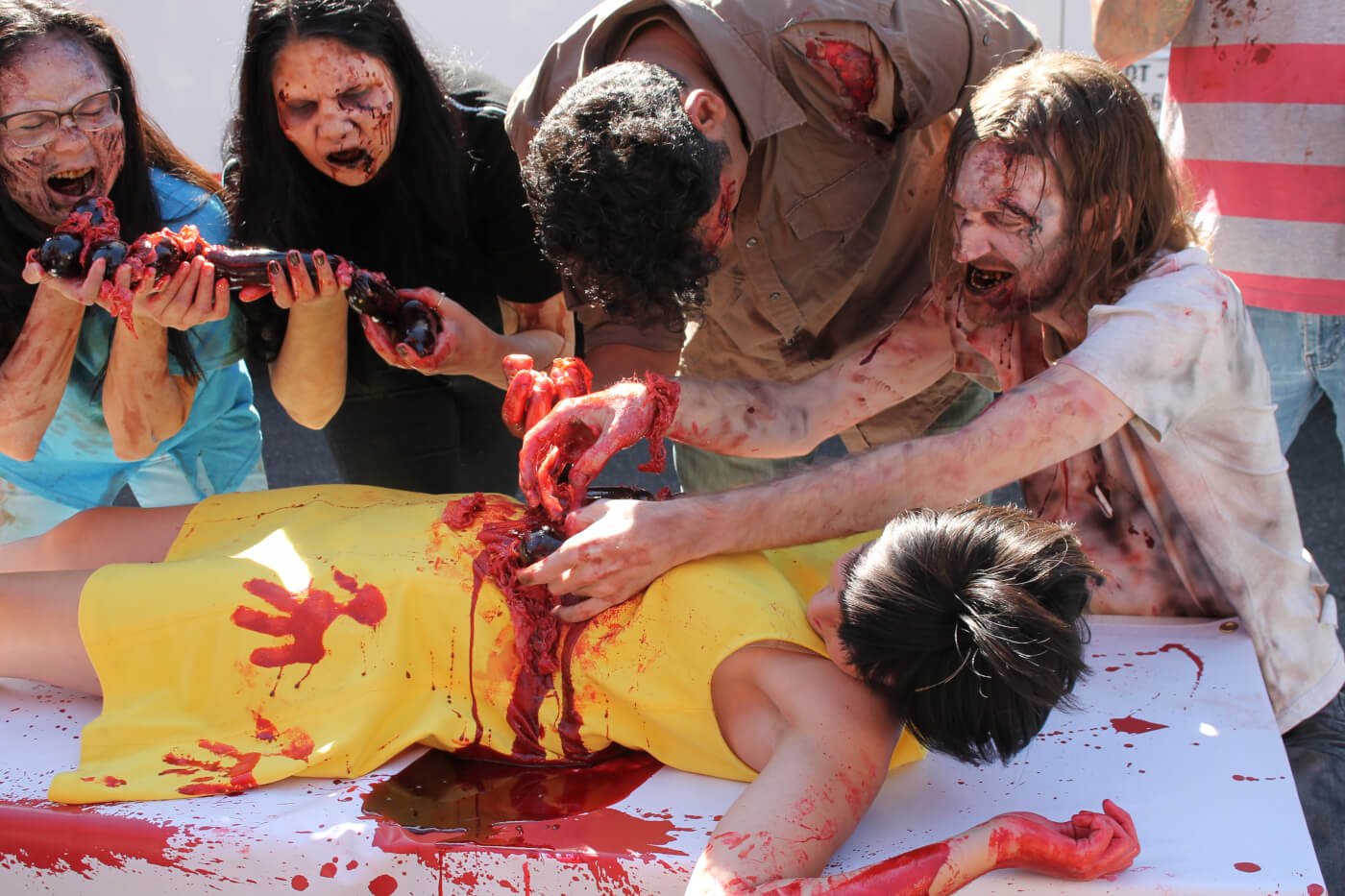 As zombies pulled out and ate the woman's "organs," she told passersby that all animals are made of flesh, blood, and bone—just as humans are—and that the best way not to be confused with a zombie is to go vegan.
5 Horror Scenes That Are All Too Real
Go behind the scenes of the meat, dairy, and egg industries, just for one minute:
Can you step into the life of a pig on a factory farm for just one minute?
Where do cheese, milk, and ice cream come from? Go behind the scenes in the dairy industry for just one minute.
This is how your Thanksgiving dinner is really made. Can you stand to watch just one minute of it?
Can you step into the life of a chicken used for meat for just one minute?
As you can see, slasher films have nothing on slaughterhouse horrors. PETA is urging flesh-eaters to stop acting like zombies and go vegan instead. All animals have the capacity to feel pain and terror, just as humans do. Yet in today's meat industry, chickens' and turkeys' throats are slit while they're still conscious, piglets are castrated and their tails are cut off without any painkillers, and cows are hung upside down and bled to death, often while they're still able to feel pain. By eating flesh-free, vegans spare animals suffering. They also have a lower risk of developing heart disease, cancer, and diabetes and are less likely to become obese than meat-eaters.
Flesh Is for Zombies—Go Vegan!
You could save nearly 200 animals per year just by adopting a vegan lifestyle. That's right—going vegan saves lives. Click the button below to order a free vegan starter kit and start transitioning to a healthier, happier, and longer life today: